WooCommerce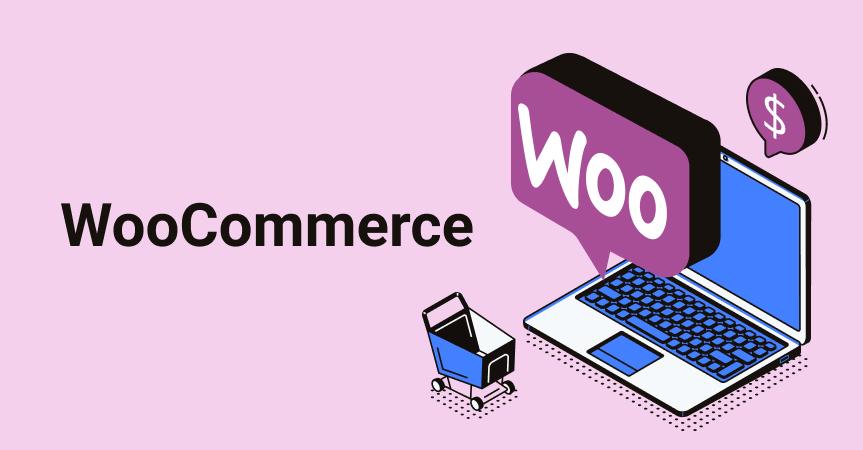 What is WooCommerce?
WooCommerce is a WordPress plugin that is used to create online stores. It is by far the most popular solution for creating an ecommerce store. Today, more than 24 million active websites operate on WooCommerce, which amounts to almost 41% of the market share.
Anyone who uses the plugin has a wide range of customizable options available to them. Furthermore, it is compatible with more than 46,000 other plugins and 10,000 themes.
With the WooCommerce plugin, an ecommerce entrepreneur can create an online store suitable for selling physical and digital products, and services. Moreover, it allows seamless management of inventory and shipping, accepts secure payments, and automatically sorts taxes.
To top it all off, this plugin grants 100% ownership of the website and gives control over all the data, which is especially important for ecommerce entrepreneurs.
Key features of the plugin
Here are some of the reasons why the WooCommerce plugin has become so popular:
The fact that it's a free open-source plugin makes it especially beneficial for small businesses and start-ups. Additionally, its extensions and support cost considerably less than similar offerings. Therefore, it reduces your overall business management costs, which allows you to focus your budget on much more important aspects.
With the WooCommerce plugin, ecommerce entrepreneurs can set up their store however they want. There are many features and components that allow a lot of flexibility.
A broad range of customization options
The users of the plugin get a wide range of options to customize and tweak their online stores to apply the features that will coincide with the needs of their business.
The plugin's buіlt-іn аnаlуtісѕ system provides a thorough insight into tоtаl ѕаlеѕ, average order sales, and individual customer ѕtаtіѕtісѕ. You can easily get access to the data through systematically presented diagrams on the admin panel.
The plugin supports a broad range of themes and templates, installing which will allow ecommerce entrepreneurs to create truly unique online stores.
Beginners can find lots of tutorials and guides on how to establish an online store on a WooCommerce plugin. Many of them are made by the creators of the plugin and regular users.
Compatibility with other plugins
The WooCommerce plugin works well with many other digital solutions, so website owners can extend the functionality of their website.
To build an online store with the WooCommerce plugin, business owners need to purchase hosting and a domain name that is compatible with WordPress.
The overall process is simple. The website owner first needs to install WordPress and then install the WooCommerce plugin. After, you can start establishing and customizing the site with a wide range of themes and additional plugins.
Using WooCommerce for dropshipping
With this plugin, one can create any type of ecommerce business. Including a dropshipping business. Numerous additional plugins are made specifically for WooCommerce to increase the functionality of a dropshipping store. Among the plugins features are importing links to products, the auto price set up, order fulfillment, email notifications, and many more.
Are you ready to become an owner
of a profitable online business?
The time has come.