Tammy Was A Total Newcomer And Now Her Success Inspires Others To Try Ecommerce Business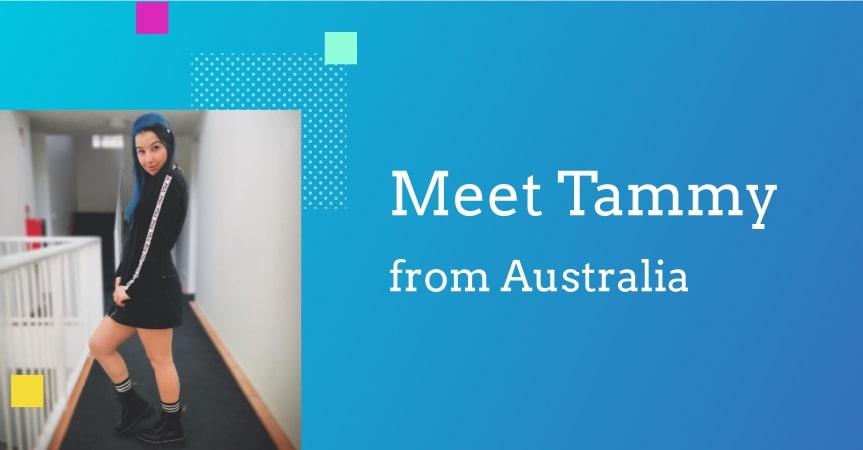 What should you get yourself ready for when you run a business from home? Today, we're talking to Tammy, a newcomer to dropshipping, who's gladly sharing her ups, downs, and insights. From product strategy to advertising and customer service tips, there's plenty of helpful details for those making their first steps in ecommerce!
Disclaimer: all the success stories published in AliDropship blog are the results of interviews conducted in the written form. Even though the editors may make some minor changes to the grammar, spelling, and/or punctuation, the respondents' writing styles, views, opinions, stores screenshots and personal photos are left unchanged.
Hi, please introduce yourself!
Hi, I'm Tammy, a part-time liquor store employee from Australia, and I run a business from home in my spare time 🙂
I'm 26 years old and have always had just a standard casual or part-time job. My current half-time employment works for me because I love having a lot of time to myself to play video games, draw and read. Obviously, that doesn't pay the bills though, so, I needed to find a way to make extra money while still having the luxury of having time for myself.
How did you start running a dropshipping business as a side hustle?
It only began in January, 2020. Before this, I have never had my own business, as well as previous experience in marketing or ecommerce.
I was just doing some online research on the best ways to make money at home. As I just kept seeing the word "Dropshipping" everywhere, I decided to look further into it. After researching for so long, I told myself it's time to bite the bullet and get into it. I was back and forth with other dropshipping companies, but after looking into all the pros and cons, chose the most fitting one with the best starting price.
I purchased AliDropship original plugin and set up everything myself by following the easy instructions. There's loads of YouTube videos to help whenever I get stuck on something. I also eventually purchased a few of the add-ons to help increase sales, too.
How and when did your first sale happen?
It was in my first month (I couldn't believe it)! I was shocked! The customer purchased 3 things and I panicked! Haha but it was super easy to process the sale so that felt great!
It gave me confidence to keep going. I didn't get another sale for another month later, but I was honestly surprised the first one happened so quickly!
How does your business perform now?
Here's how the things looked like in the first 5 months of 2020:

I still have only 1 store, but I think I'm confident enough to open up another one, now, to double my income!
Sometimes I might have a day or 2 without sales, maybe even 3 days, and I start to lose faith in my business. I just tell myself that this happens from time to time and I just need to keep posting on social media to show everyone what my website has to offer. It usually works and then I get a sale!
What's your product strategy for your store?
For my first store, I decided to dropship the items that I was interested in. I know that isn't always a good idea, but I knew the genre well and knew how to advertise in ways that would entice myself to buy. So, to filter out the proper products, I just spent a lot of time searching for specific items and viewing all the reviews left for them.
After I added the first bunch of products to my store, AliExpress now knows what products I'm looking for. So, the platform recommends a lot of great items. A few times a week I'll spend a while going through recommended products and making sure they've sold a decent amount so I know it's popular enough to add to my store.
For pricing, I use the recommended formula I found on the AliDropship forum. I like to make at least AUD$10-$20 (Australian Dollars) from one item. Sometimes it can be more depending on the product. I found out that most of my customers are either American or British. And as their dollar is a lot stronger than Australian, they tend to spend the most at my store.
How do you promote your store?
Well, first of all, I read all of the emails from AliDropship that include tips on how to increase sales 🙂
Before I even made my first sale, I had made an Instagram account. I just started following people who are interested in the genre of products I am selling. I also made a Facebook account and shared my product posts in Facebook groups with similar interests. It has proven to be very successful!
Now, I'm pursuing the same strategy. I mainly promote the business with Instagram posts. Instagram is amazing for marketing a certain audience. I just searched certain hashtags related to my products and found out very quickly who was interested in the same type of things I was selling. So I followed a lot of them, and most of them followed back and bought from my store.
Every now and then I'll also do a paid Facebook ad which also covers Instagram as well, and share my product posts in like-minded Facebook groups. Even though Instagram is the most efficient channel for me, I like that Facebook ads show up on Facebook Marketplace, inboxes, videos, stories and everywhere on Instagram as well!
Facebook marketing doesn't cost a great deal. I usually spend about AUD$40-50 a month on ads, but then I'll have a week or 2 with no ads to see the difference in sales. I've found that I get a huge increase in Instagram followers when I have an ad running, but the sales usually come from those who have viewed my website a few times and then finally decide to make a purchase. So my main goal is to build my following so I can create free posts to entice them.
In terms of daily management, how do you run your online business?
In the beginning, I was spending around 10 hours a day on building my website. This definitely wasn't necessary, but I had a lot of time on my hands and I just got carried away with the excitement of creating a cool website.
Now, I probably spend about 1-3 hours a day, just to reply to customer questions, process sales, check tracking and sometimes update things on my website.
The most time-consuming part is usually just replying to FB/Instagram comments and emails. My customers love the customer service I provide (as they've mentioned in my website reviews) so I like to make sure I reply to everyone. Sometimes, there can be a lot of questions and trying to find the right answers for every one can take some time.
When it comes to difficult customers, I just try to stay positive. I do get a lot of emails enquiring about when their package will arrive. AliExpress shipping can sometimes be quite slow, yeah. So I just make sure to be as positive as possible, apologise for any inconveniences and try to give them as much information as I can. They all usually understand and are happy to wait a while longer for their items.
Did the decision to launch and run a business from home change your life somehow?
Well, I was very excited to register my business officially, it didn't cost much. Now, I have a lot more money to play with! I am saving money as well as spending on things that I've always wanted. My plans are to open up another store very soon! (Still tossing up between a few niche ideas)
My mother (56 years old) has just decided to purchase AliDropship plugin because of my success. She's just starting out this month, but her website is looking great!
What can you advise our readers – those who already run their stores and those who didn't start the business yet?
For those who already run a business from home – Keep going!! If you're not making much sales just yet don't give up. Don't overcrowd your website with too many items. Make sure to have a social media presence! And the most important part is to know your target audience.
For those who haven't started yet – It's the best choice I've ever made! The hardest part of the whole thing is choosing what to sell, try not to delve into a niche that isn't very popular, go for what sells the most on AliExpress and try to keep your website thematic. 🙂
This is most certainly an encouraging experience – and a highly detailed business strategy as well! We wish Tammy and her mother the best of luck with their newly launched ventures 🙂