10 Unusual Ideas of a Surprisingly Profitable Dropshipping Niche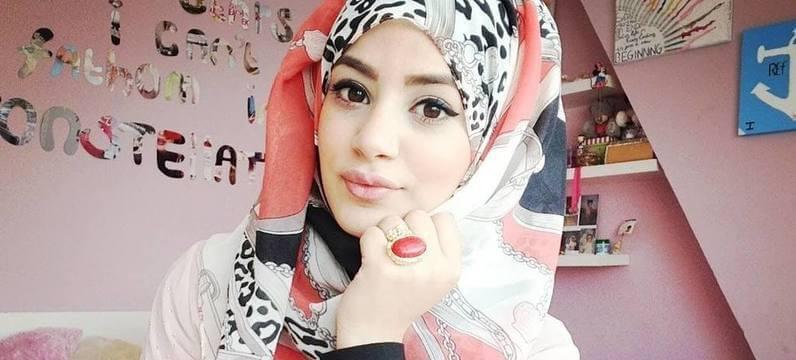 Dropshipping niche choice is challenging.
We know this fairly well – we can't count how many times we performed a dropshipping niche analysis for our clients and for our own stores as well.
To help future online store owners, we even created our own free niche research tool – you can safely use it to evaluate the potential of any dropshipping niche at your choice!
But, before you start conducting your research, you firstly need to come up with an idea of a niche, right?
Most typically, our clients want to sell clothes, or jewelry, or phone cases. These are really generic product categories, but they perform quite well, there is no doubt about that.
Still, what would you say about thinking outside the box? How about dropshipping niches and product categories that are really unusual? You'd be surprised, but, in our experience, they can be really fruitful.
For example, this is what we're talking about.
1. Items with an emotional value
Human nature is amazing.
People deeply appreciate things that have a special meaning for them. It doesn't necessarily have to be something expensive; what matters most is the emotional part.
Think about custom gifts – various items (mugs, pillow cases, puzzles, keychains, etc.) that can be decorated with a pre-ordered image, writing, engraving, etc. Even though these items are not costly and their value itself is not that high, they create a sense of personality. This is why people order them as gifts for their dearest and nearest. This is why you can easily source such items on AliExpress and add them to your dropshipping store.
Another example (creepy but curious) is pet urn necklaces. We were really looking at this dropshipping niche with raised eyebrows when we came across it. To our amazement, it actually makes nice profits since these products see a huge demand. People greatly value the memories of their beloved pets! That's why these tiny cremation urns are a wonderful example of emotionally charged items.
2. Legacy and heritage items
Speaking of memories, we can't pass up this product category.
Every family carefully keeps things that are passed from generation to generation. It's in our nature to be attracted to things that remind us of our past.
This is the reason why vintage items see such a huge demand on AliExpress. Toys, collectibles, interior design elements… All these and many other item types are increasingly sought after by people interested in their own history.
Vintage inspired clothes, especially dresses, and accessories, especially bags, also fall into this category – they remind us of the good old times, and bring the sense of nostalgic home comfort.
3. Items for friends and family pastime
As you have already understood, family values increasingly become more and more meaningful in nowadays society.
People are looking for things that help them establish and keep connections with their loved ones, and this is why it's a good idea to look at party supplies, party games, as well as for various items for relaxing and comfortable outdoors activities. For example, what do you think of trampolines or barbecue accessories?
4. Dreams and fairytales
Children toys, accessories, and clothes represent one of the most popular product categories. It is not surprising at all: people are ready to spend tons of money for the benefit of their little ones.
Again, people value childhood for very personal and emotional reasons. It's probably the happiest period of a person's life, and one of the most exceptional features of children is their creativity and ability to dream.
Why not revive this spirit? With carefully selected items, you can bring a person back to the time of their happy memories, of their vivid imagination, and their beliefs. Fairytale-themed items, therefore, are a wonderful choice for a cute and cozy dropshipping store – what would you say about unicorns, for example?
5. Cultural diversity and identity
Since we've mentioned childhood and family, it's a suitable moment to also talk about self-perception and personal identity.
Why do people all over the globe look for ethnical home decorations, clothing, jewelry and accessories? For some of them, it's the way to spice up their everyday routine with the help of unusual things. And for others, this is the opportunity to go back in time and explore their own cultural roots and background.
6. Hobby-related items
When we talk about self-expression, it's impossible to ignore hobbies. It's a large part of our life, and people who are really enthusiastic about their hobby are likely to spend lots of time, energy, effort (and money) on it.
That's why even some seemingly boring product categories like woodworking tools or plastic plants for fish tanks can be a great choice for your dropshipping store. Please note: in this case, you need to deeply know and understand your target audience.
7. Technically simple gadgets
How to find the time for all your entertaining and engaging activities in today's crazy environment?
For lots of people, the answer is gadgets. There is a huge niche of time saving gadgets that help you minimize your efforts on cooking procedures, health checkups and beauty routines.
Usually, we advise our customers agains selling technically sophisticated items. Still, you can always go for simpler options like kitchen timers, oven thermometers, massage tools, mini USB fans, etc.
8. Super trendy products
Quite surprisingly, this can also be an interesting solution for you.
These items don't fall into any specific category, and the only thing that unites them is their incredible popularity.
We have already discussed the hottest niche ideas to try in 2017, but now we're talking about hype items that see a short but sharp increase in public interest. You can look for the ideas in the Hot Products category on AliExpress, and also in the list of the most searched topics on Google Trends. Spinners can be a good example, but please be careful! This fad will most likely be over soon.
9. Fashion items
Fashion clothes are a highly specific segment of the trendy items category.
Slip dresses, family matching clothes, Islamic clothes and many other types of garments gain popularity all over the globe which is why it makes sense to research contemporary fashion.
It's not about the most striking appearances of the hottest fashion shows – it's about some distinctive features that appear in the majority of clothing articles (for example, cold shoulder blouses or off the shoulder tops) that are likely to stay demanded for some time.
10. Health items
The last but not least is the health tools and gadgets category.
We've already talked about massage tools that become highly popular in today's world of office jobs, but you'd be surprised to learn that even usual generic items like toothbrushes can see a nice and steady demand.
The reason is simple – the more the society advances, the more health-conscious we become. And, if you think about some Asian and African markets, you'll easily understand this niche has a huge potential which you can safely use for your own benefits.
Please note: make sure you're legally allowed to sell these or those items in your target region, and remember you're actually dealing with people health in this case. Be ethical and responsible!
This is it! We hope you enjoyed our list of curious and unusual dropshipping niche ideas, and we are looking forward to seeing you join our thriving dropshipping community soon.