5 Reasons To Choose WordPress For Ecommerce Websites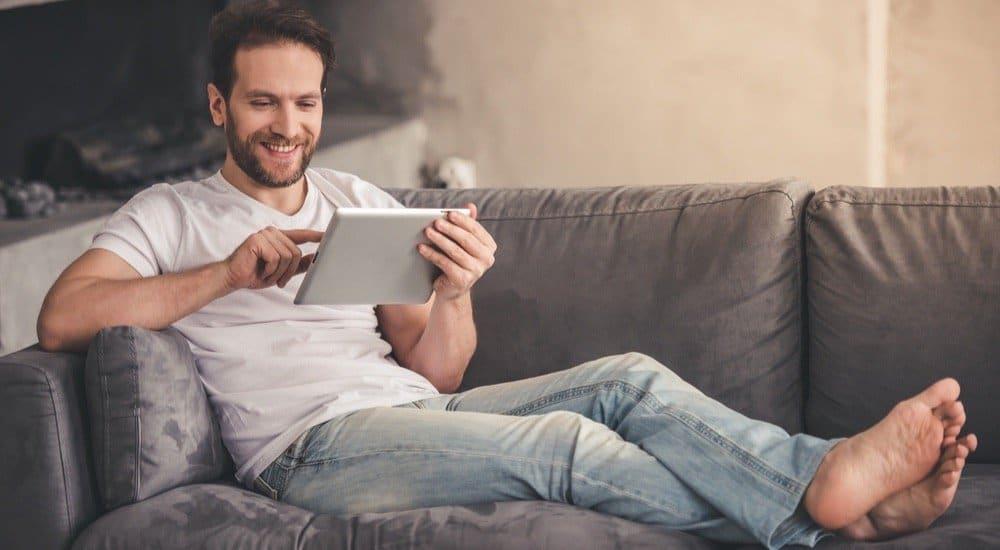 When you start your online venture, the thing which is worth paying most of your attention is choosing a suitable platform to build your eсommerce website. Your choice defines the future of your business. If you make a wrong decision, you'll spend your time and money in vain and have to start everything from scratch. Meanwhile, creating a WordPress eCommerce website is the most popular solution with entrepreneurs to ensure their presence on the Internet. About 30% of all websites around the globe work on WordPress.
Indeed, before getting started with any eCommerce venture, no matter whether it's going to be a dropshipping store or any other type of online business, the most important thing that you need is a website.
Of course, you will take some actions on external online resources such as various social media, Google Ads, Google Shopping, and other promotion-related or analytics-aimed websites. Still, the major part of your work, such as orders processing and payments' acceptance, will take place on the specially built online store.
Therefore, you need to clearly understand your needs and carry out a research which will show the best eCommerce platform for setting up your online shop.
What the best online platform for eCommerce websites looks like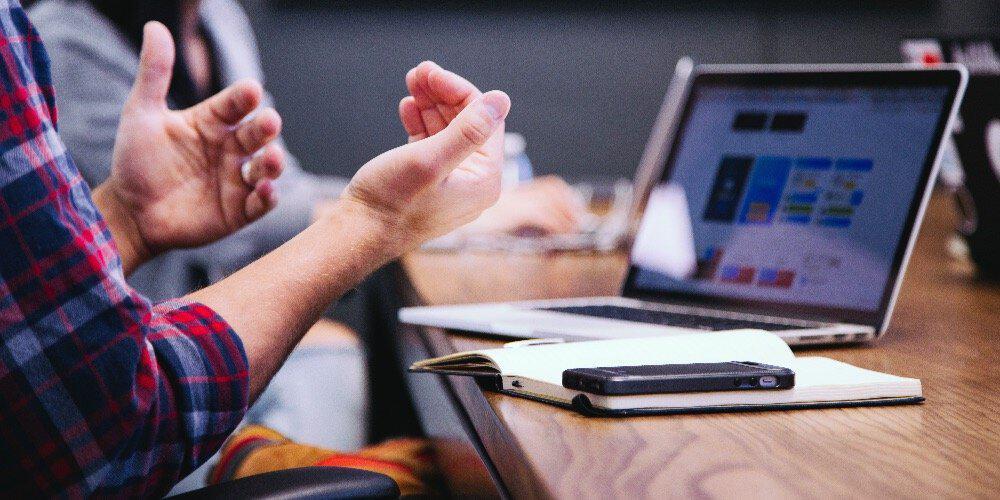 As a small business owner, you need a website which would look professional and appealing for your customers, and be suitable and convenient to use for commercial activity. At the same time, its building and maintenance shouldn't cost you much money. Thus, it is important to put your store on a solid and reliable platform that:
Is free to use or, at least, has a great free functionality (so you don't necessarily have to upgrade to a paid version);
Lets you perform both the basic and the more advanced eCommerce business functions;
Provides you with the 100% ownership of the website;
Is flexible enough to allow you customize your eCommerce website as you'd like it to ensure the best conditions to run the business;
Makes it possible to create a visually appealing website with a user-friendly interface and easy navigation;
Can securely store and keep the transactional details and all the other types of classified data;
Has a proven efficiency and a satisfying history of its successful usage in commercial purposes.
For most of the eCommerce platforms this list of requirements seems to be quite extensive – but, there is one solution that ticks all the boxes!
5 Reasons to choose WordPress for eCommerce websites
In our personal experience, WordPress is the best technical platform to launch a dropshipping store or start any other type of eCommerce venture. Why do we appreciate it so much?
Please note: there are some differences between WordPress.com and WordPress.org. People often mix them up, whereas they are two absolutely different eCommerce platforms. This confusion may result in the wrong choice for your future website, so let's find out which one we need.
WordPress.com is actually a hosting service which free version allows you to create websites for blogging. You don't need to worry about searching for a hosting provider – using WordPress.com includes it. But it's totally unsuitable to use for commercial purposes. You can't upload plugins and themes to customize your site unless you pay a considerable sum of money to upgrade your user plan to Business or VIP plans. Apart from that, while using the free version, you can't use Google Analytics or any other tracking tool. And to top the whole thing off, WordPress.com doesn't contain payment gateways and other things which could help you organize your business process.
The thing we need is WordPress.org ("the real WordPress" or self-hosted version of WordPress). It is a website which contains software which is a free open-source content management system that allows you to gain a 100% ownership of your site. Before using it, you need to choose a domain name and specialized WordPress hosting provider. Then you should download the software on your server and you are good to go. Since you've done it, you can easily and fast create a unique online shop worth visiting. Why? We're going to explain below.
#1 WordPress eCommerce websites are free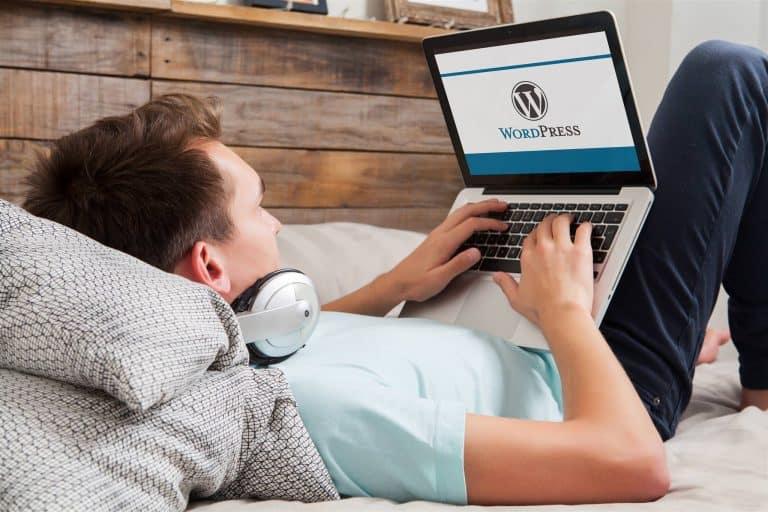 This is probably the main reason why this platform is so widely used all over the world – especially by eCommerce newcomers!
It costs you nothing to download WordPress and use it as a basis for your future business website. In fact, you can later upgrade to a more sophisticated website version, but this is not strictly necessary: even the core WordPress functions are enough for you to build a powerful and appealing eCommerce site.
So, you are the boss of your own finances, and it's only up to you to decide whether to spend anything extra on the website management!
#2 WordPress is awesome for eCommerce
In this article, I have mentioned it several times already that WordPress is preferred, chosen, and loved by countless users worldwide.
It's not my personal opinion – this fact is proven by the most recent industry stats 🙂 As you can see, WordPress has a 50%-60% market share which means that more than a half of Internet users choose it as the platform for their websites.
What's even more exciting, hundreds of renowned global brands use WordPress to power their websites – without any doubts, you can conclude that this platform has already proven its efficiency for businesses and commercial enterprises of all sorts.
This is exactly the reason why not only big bosses, but regular Internet users as well use WordPress. Over 500 new WordPress sites appear every day, and surely, lots of their owners are average middle-class people – just like me and you.
#3 WordPress is user-friendly
One of the most common dropshipping fears that haunt the eCommerce newcomers is that it will be hard to manage the business from the technical point of view. But, if you build your website on WordPress, you won't see any of these 'spooky' challenges.
Initially, WordPress was designed as a blog creation platform: it was exclusively developed for the people who want to run their own blogs and, potentially, benefit from blogging.
The developers were keeping that in mind that mostly, bloggers have a limited technical background, which is why they did their best to create an undemanding solution that is easy to understand and simple to use on a daily basis.
These days, WordPress has a slightly altered functionality, which is why it is widely used across the globe as the platform supporting various commercial websites, business blogs, and other sites – but, even now, it is still a very understandable platform with clear guidelines and tutorials.
#4 WordPress is well-documented
Speaking of guidelines and tutorials, I want to mention that WordPress has an absolutely amazing Codex that covers all the aspects of WordPress installation, setup, and use.
What's more, not only the internal WordPress developers take their time to describe and explain various platform functions and features in detail – many regular WordPress users also create step-by-step guides and other types of illustrative content to help each other.
So, if you ever have any issue related to the use of WordPress, look it up on YouTube or on a dedicated forum – most likely, you'll find a good answer to your query in just a couple of minutes.
#5 WordPress has tons of free themes and plugins for eCommerce websites
Do you want to spice up your website appearance, or enhance its performance by adding some exciting new features?
Nothing can be simpler: on WordPress, you can find an unlimited amount of beautiful free themes that are designed to attract the public attention to your website and help you develop your business brand.
And, you can also look through thousands of WordPress plugins that are created to make your entrepreneurial life easier, and pick an appropriate solution that helps you run your business in a semi-automated manner. These plugins, for example, can help you manage your daily business routine, or let you efficiently promote your venture across multiple social media channels. Again, you, as the ultimate website owner, are 100% free to choose ANY complementing solutions to boost your business performance!
One of such solutions is WooCommerce plugin. Actually, this free WordPress plugin is an excellent eCommerce platform for building online shops.
The number one goal in eCommerce is standing out from your competitors. WooCommerce contains dozens of plugins and themes to customize your store and streamline your business process, which allows you to create appealing product pages, set up different payment gateways, etc. In other words, you can build a unique WordPress eCommerce website different from plenty of cookie-cutter web-stores created on different chargeable platforms.
Such a tool as AliDropship Woo plugin is going to help you wrap up the creation of your online shop. It will let you:
automate order fulfilment,
effortlessly add products from AliExpress right to your website with their descriptions, pictures and customer reviews,
track orders,
etc.
To sum it up, your business process seems to be a smooth sailing if you decide to build your eCommerce website with WordPress!
Now, you know what makes WordPress such a thrilling solution for eCommerce websites. I hope that you will use this guidance while choosing the perfect platform to launch your own business!