How To Find A Business Niche Or Change It When Your Store Is Already Running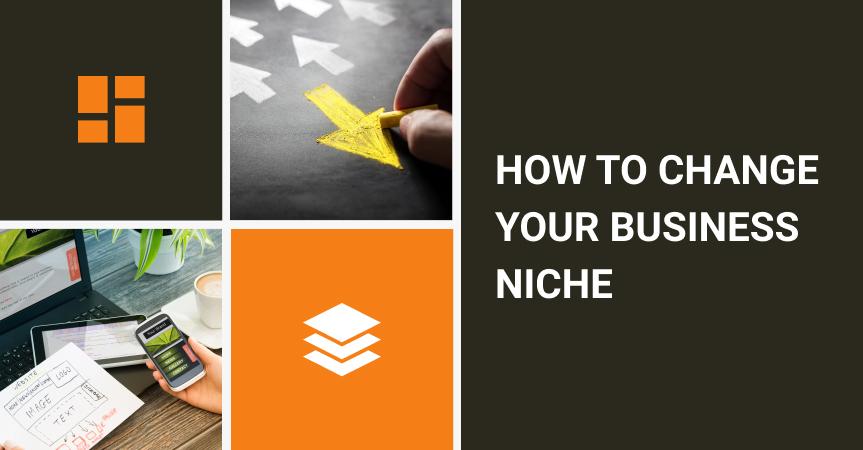 When you decide to start a business and build a completely new online store, your first priority is to pick a business niche for your venture. But how do you do it? And what if your initial choice turns out to be a mistake? Today we're going to talk about how to find a niche or change it afterwards.
What is a niche?
A niche is a part of a broader market that businesses occupy. In simple terms, instead of offering all product or service types, a company focuses on a narrower range, thus specializing in a specific field, or a niche market.
And here's a niche market definition: it's a segment of a broader market that features unique demands and preferences that can be different from that of the broader market. Pet products, fitness equipment, toys – these are examples of product niches.
Businesses (especially small businesses) often focus on specific niches instead of trying to occupy larger markets. Narrow niches are more clear from different points of view. Business owners have a clearer idea of what kind of products customers need, better know how to target the audience or how to reach customers with content marketing, etc.
A specific niche is the key to success, and it usually has a number of advantages over general stores. However, it doesn't mean that just any random niche will guarantee success. Entrepreneurs all over the globe come up with thousands of business ideas, but not all of them get worldwide attention. To find a good niche, one needs a proper market analysis, and a bit of luck won't hurt either.
How to find a profitable business niche?
Here I'm going to talk about how to find your niche for a dropshipping business, but many of these tips will suit traditional ecommerce as well.
Use Google Trends
In ecommerce and digital marketing, any Internet user is a potential customer. Therefore, you can apply everything you know (or can learn) about internet users to your target audience. One of the easiest ways to pick your business niche is to check Google Trends to see what people search for in Google.
This tool won't show you exactly how many queries people make, but it reflects how the relative number of queries changes over time. So, you can tell whether the interest is rising or falling.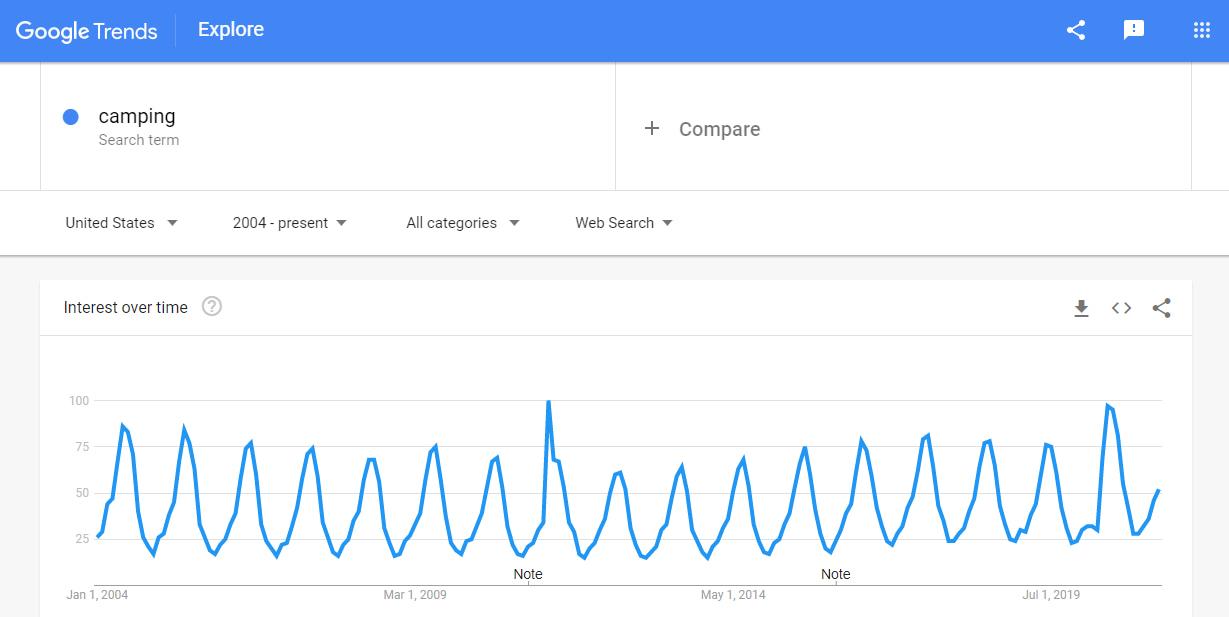 Here, for example, you can see the results for the search term "camping" for the United States over a period of more than 15 years. We can conclude that the interest is stable (even has been rising a little bit) but seasonal.
Of course, one search term is not enough to define a profitable niche, but that's a start.
Checking different search queries will also help you understand how to optimize your online store for search engines.
Use Amazon and AliExpress
Another way to find a business niche is to check other ecommerce stores and platforms (first of all Amazon). Your goal here is to find niche products that show high demand. To understand if a product belongs to a niche with high potential:
check the number of purchases on the platform;
look at the product's score/rating;
read customer reviews.
If you're going to launch a dropshipping store that sells goods from AliExpress, I also recommend checking the number of products within a potential niche. If there are many product types, the niche may be worth trying. But if not, you won't be able to offer a large enough range of goods.
Also, make sure there are reliable suppliers with a high feedback score who've been on the platform for at least a couple of years.
If you want to dropship goods from AliExpress, make sure you build your website with the AliDropship plugin. This solution was designed specifically for dropshipping from AliExpress and has numerous add-ons that will make your online store even more profitable.
Use social media
Social media has long become advertising and retail platforms for both large and small businesses. It's also another source of information for an entrepreneur looking for a business niche.
Facebook, Instagram, and Pinterest are probably the most important networks to check. On Facebook, you should look for social groups dedicated to certain interests. On Instagram and Pinterest, you're looking for popular image categories and hashtags to understand what users are interested in.
How to evaluate a business niche?
These are the criteria that can indicate that a niche has potential:
The goods in the niche solve real problems
Usually, people don't buy things they don't need. However, a product that solves a real problem is a different story. If a niche offers many such goods, it definitely has potential.
The goods trigger an emotional response
Alternatively, a product may be useless but evoke strong emotions. Cute clothes and toys, hilarious coffee cups, beautiful jewelry – we buy such products not because we need them but because we like them!
It's easy to identify your target audience
One of the benefits of building a niche store is that you don't have to market your goods to everyone. Instead, you can focus on specific demographics. And if it's easy to tell who your customers are, what they like, how to reach them, how much they're used to spend, etc., it means you've found a good business niche.
Yes, you want to make money with your small business, but it doesn't mean you should do something you hate. Besides, when you advertise and sell something you know really well, something you like, you can easily tell if a product is really useful or good and become a good adviser for your clients.
4 reasons to think about changing your business niche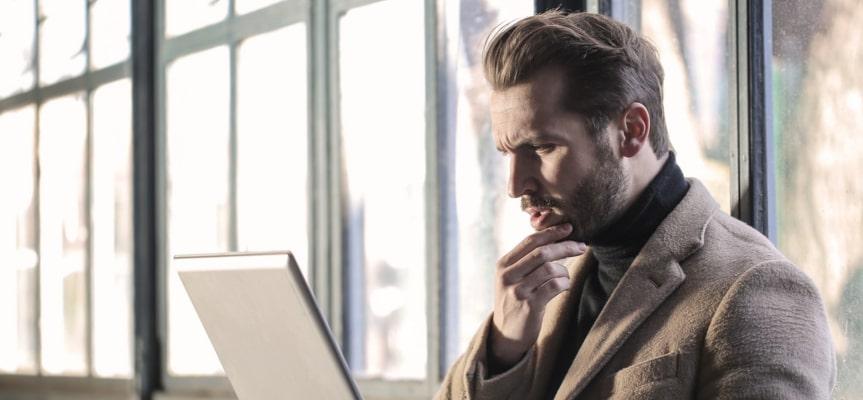 Even after thorough research, you may find that things aren't going smoothly and your business niche doesn't bring as much profit as you expected. Sometimes entrepreneurs change the niche for other reasons.
In any case, you don't always have to start over. There are ways to change your business niche even after you've launched an online store. But first, let's find out when you really need to change it.
#1 Sales drop
If you start losing money, it's an obvious sign that something's wrong. However, one must be careful here because sales drop can be the result of different factors. The problem may lie in other fields such as promotion mistakes, wrong marketing strategy or seasonal demand fluctuations. That's why if your sales drop, you'd better not jump to conclusions.
#2 Same efforts bring worse results
If what used to work a year ago is now working poorer, it clearly indicates that the market has changed. To keep doing the same thing and expect different results is madness. Nevertheless, many companies hold on to the methods that became traditional. 'We always did it like this, and we'll keep doing it like this!'
That'll lead you to nowhere.
#3 You see opportunities
If you see something with a potential for growth, which you didn't see when you started the business, it could be your chance for improvement. However, before doing something, conduct a proper analysis to make sure it wasn't your imagination.
#4 You don't feel satisfied
Also, don't ignore your personal feelings. In online business like dropshipping, a lot depends on passion. If you don't feel inspired anymore, maybe it's time to make changes?
Again, it doesn't necessarily mean you definitely need to change your niche. Maybe, you're just tired and need a vacation. Or you're going through a hard period of your life. But giving it a thought won't hurt.
How to make adjustments to your business niche

Generally speaking, changing the niche is not a good idea because everything in your dropshipping store should correspond to it. The store's name and design are defined by what kind of products you sell. However, there are more or less harmless ways to change a niche.
Here are some examples of AliDropship team's experience with our self-owned stores.
1. Broadening
When a business focuses on a niche, promoting it becomes relatively easy. But at the same time, you miss other opportunities.
One of our stores used to sell paintings. It's not like people didn't buy stuff like this, but after the initial success, the growth stopped. The team tried different things, but nothing helped.
Then a manager noticed that a few customers asked about other art objects such as statues and decorative dishware. These categories were never presented in the store, but the team thought – if some customers expected to find something like this here, why not offer it?
During the next few weeks, the team created a number of additional categories, found and imported new products. Some of them didn't sell well, but statues were a success.
Now the shop sells paintings and statues, and we want to try yet another category.
As you can see, we didn't actually change the niche by switching to something else. Instead, we broadened it by including other closely related categories of products.
2. Narrowing
The opposite way to improve your dropshipping business is to narrow the niche. You do it for the same reason as to why you avoid general stores in the first place, but this time you go even further.
Another shop we own used to sell cute clothing. We had various models with lovely and funny prints, but the managers noticed some models sold well while others were never in demand.
After a thorough analysis, the team found out that people actively buy clothing with owls. Therefore, we decided to start adding even more stuff with owl prints. This way, our potential customers got more choice of what they really wanted, which resulted in sales rise.
Thus, the store became more focused on 'owl clothes' rather than 'cute clothes' in general.
3. Getting beyond your niche
A business niche is defined by people, and it's not strict. What seems like a clear category of products can be easily expanded if you look at it from a different perspective. In other words, in certain situations, you might want to expand beyond the original niche and combine it with a related niche.
One of our stores was originally devoted to anime merchandise such as clothing, accessories, figurines and other stuff for fans. But to reach a greater audience and increase sales, the team decided to add Harajuku fashion clothing.
Of course, these two niches are related, but they're not the same. Still, those who were interested in anime and Japanese culture in general gladly accepted the new products.
4. Pricing, delivery, etc.
Sometimes, it's not the products you want to change, but another important aspect of your business. Prices are a good example.
The original idea for one of our shops was to offer low-cost items. But eventually, the managers decided to cut all the prices to only $5. As a result, we had to remove all products that were more expensive and add new goods to replace them.
The niche didn't really change as the theme was still the same, but we had to focus on a limited range of products for a slightly different audience.
The same can happen if you decide to switch to the subscription business model, for example.
5. Complete rebranding
In a desperate situation when nothing works, you may want to completely change your store's specialization.
Obviously, such a radical solution is a huge risk, and it's not always possible. The store's brand and domain name is the biggest problem as they usually reflect its content. So, if you suddenly change the niche, the name may look really weird. But if the name is vague enough, it may work.
There's a store in our collection that used to sell accessories of all kinds including those designed for fans of popular movies and video games. Geek accessories, so to speak.
Promoting the shop was really hard, but the geek things sold really well. After a while, the team decided to completely rebrand it and start selling only geek stuff. Fortunately, the name wasn't a problem and the decision proved right in the long term.
While finding a profitable business niche is very important, one should also take into account their own passion and interests. Our experience shows that starting a dropshipping store is much easier when you do something you sincerely enjoy.