How To Get Backlinks For Your Website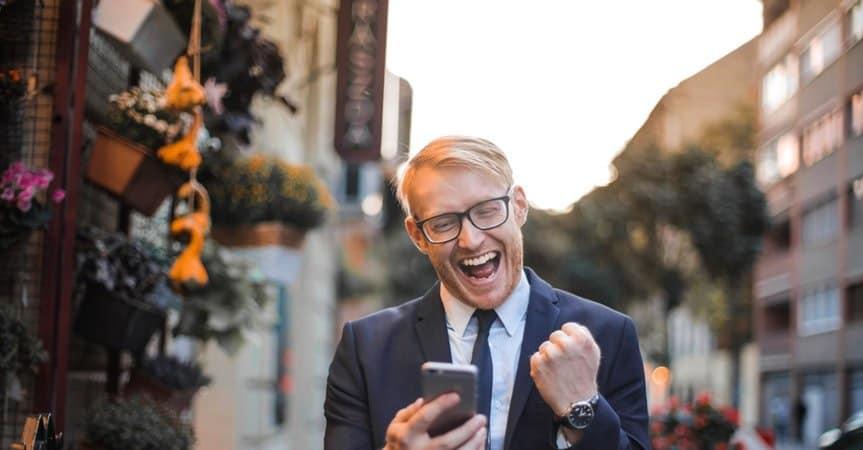 Needless to say that SEO is essential for your success in dropshipping. Meanwhile, such part of SEO as link building deserves a closer look. So, what are backlinks and how do you get them? Let's find it out.
Does it sound familiar?
You put loads of effort to beat your competitors but still go neck and neck with them.
If so, here's the remedy to get the edge over them. It's link building.
In other words, you need to get backlinks to leave your rivals behind.
What are backlinks and why you should get them?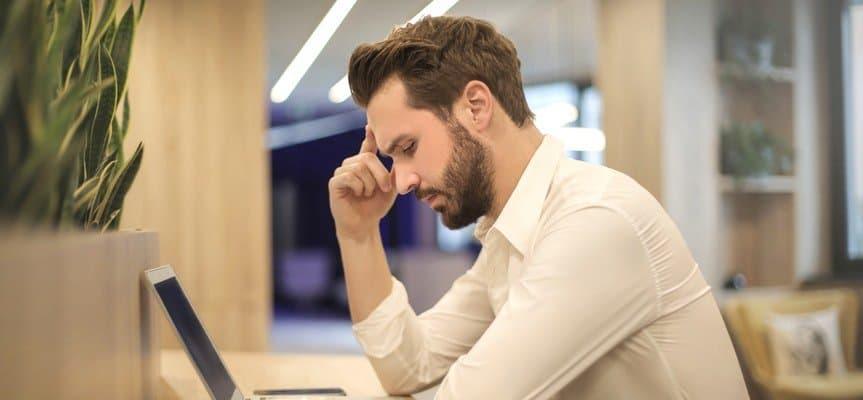 Being on the top of Google search results opens up great opportunities for your online business. People naturally stumble on your website while looking for the necessary items. As the result, you have an increase in traffic. Besides, a top page rank instills more trust in customers, which leads to a higher conversion rate.
So, what should you do to get a high Google rank?
First of all, you need to do on-page SEO to let Google easily scan your website. Simply speaking, your website should be well-structured.
But, this is just the tip of the iceberg.
Google search engine has a complicated algorithm of websites ranking. And a large part of it is concealed. Yet, it's known that such thing as domain authority plays a big part in this process.
What is it?
Basically, it's the measure of a website's reliability and its score on a scale from 1 to 100. The higher is your domain authority, the better are your chances to get to the top.
By the way, you can find out your one on SEO Review Tools.
The good news is that you can make your domain authority grow.
Besides many other things, Google evaluates your authority by looking into the external links leading to your website. Put simply, if some trustworthy sources on the Internet refer to you, they back up your authority.
Thus, getting backlinks from other websites increases your reliability and helps you rank higher on Google.
It doesn't seem to be a big problem, right? Getting Internet approval is much easier than gaining recognition in real life, isn't it?
Yeah, but…
All that glitters is not gold!
Have you ever heard this?
If you do link building, you should always keep it in mind.
While some links may push your domain authority up, the other ones could be a nail in its coffin. You need to be careful when getting backlinks and focus on quality instead of quantity.
For those who misuse link building, Google has a bad surprise in store. Usually such activities are punished by severe penalties.
So, how can you get backlinks to get benefits for your website and avoid the problems?
Let's outline some proven ways that should do the trick!
Proven ways to get backlinks for your website
At first glance, it might seem that getting backlinks for your website is more like walking a tightrope. If Google sees your activity as a shady one, it won't pat you on the back. Some people even suggest not doing link building at all.
Well, if you can't stand the heat, keep out of the kitchen.
If you're serious about your e-commerce business and want to be ahead of your competitors, you should make a point of doing link building.
If you know the proven ways to get backlinks and are careful and discreet in your activity, you can boost your dropshipping business performance greatly.
1. Submit guest posts to get paid backlinks
One of the most efficient ways to get backlinks for your website is guest posting. The point is, you submit your content to some website as a contribution and get a backlink or a few in response.
You have two ways to pull it off.
If you have a talent for writing, you can create useful and interesting content on your own. Then you need to find a website that is willing to post your article.
You can simply use Google to look for such sites. Or, if you know your competitors, you're able to track down the sources where they get their backlinks. Just go to Ahrefs Backlink Checker and type the URL or domain of your competitor to get the list of websites that refer to them.
When you know the sources that accept the content of your rivals, your task becomes much easier. Try to submit your articles to the same websites and enjoy getting your backlinks.
It's important to mention that you need to weed out the sites with low domain authority. They're unlikely to make any difference and even may harm your reliability.
A very useful tool to identify the sites worthy of your attention is Majestic. Just put a website's domain name or URL in the search field and you'll see the value a backlink from there can give you.
2. Buy backlinks for your website on Fiverr
The second way to implement the guest-posting strategy is to delegate the work to someone else. Fortunately, platforms like Fiverr are flooded with the offers of such kind. There, you can find the freelancers who are going to take care of writing and posting articles on high authority websites.
However, you should be cautious while choosing the freelancers. Take a closer look at their pages and find out:
What websites they offer to post the articles (their domain authority (DA), trust flow (TF), etc.)
What comments the customers left
When the last messages were written
What marks they have
Whether the author is a native speaker or not
Etc.
If everything is alright, get in touch with them and place your order.
Guest posting can give you the most valuable backlinks and boost your Google rank as long as you approach it properly. Bear it in mind that the content should be useful and relevant to your readers: this is how you will avoid making Google suspicious.
Plus, you need to map out your actions. If there are lots of backlinks from one source in a short period of time, it will look fishy, won't it?
So, you should put your guest posts on various authority websites and do it on schedule.
3. Use forums and question-answer websites to get backlinks for free
Guest posting is a brilliant way to make your website's authority go up. Yet, you also can get some backlinks for your website on your own – without involving a third party.
How?
There are plenty of different forums, question-answer websites and social platforms on the Internet. You just need to take the bull by the horns and use them.
In one of our articles, we've already told you about promoting an online store on Reddit. So, you should act in the same way on other suitable forums.
What about backlinks?
Well, leave comments containing a link leading to your website. This is going to be your backlinks. You can also create a link signature or insert it in your biography info if it's possible.
Sources like Quora and Yahoo Answers are good examples of question-answer websites where you can leave your backlinks.
Take a note!
You shouldn't weigh in with your link everywhere. Only if it's relevant. If your behaviour looks shady, it's going to blow up in your face.
4. Create your profile on relevant resources and get free and paid backlinks
It's not a secret that your authority goes hand in hand with your reputation. The more reputable you are, the more trust you instill, right?
Right! It also means that your website is well-known on the Internet. All the relevant resources contain your profile that includes the necessary backlink.
Here's the trick to help you speed up the process of becoming famous. You need to find these resources and spread the word about your business.
How could it be done?
Well, you can dig up the necessary info on your own by exploring the Internet. Or if you don't want to rack your brain, you can search for a service like KnowEm and use it.
Type your website name in the search field and click on the "Check it" button. Now you see the screen with the most popular social resources. Scroll down a bit and you'll come across the "Click here" button like on the picture below. Click on it.
Now, you can see more resources where you can register and leave your backlinks. Most of them allow you to create the profile for free. But, sometimes you may face with the necessity of paying some fees.
Doing link building is quite a serious work. You need to be careful and patient. But, if you get backlinks for your website and increase your domain authority, it will bring your dropshipping business to a new level. So, use the tools we've listed in this article wisely, or pass the torch to professionals to ensure the positive results.