TikTok's Best-Kept Secret: The Ultimate Guide To Crushing It On TikTok Shop!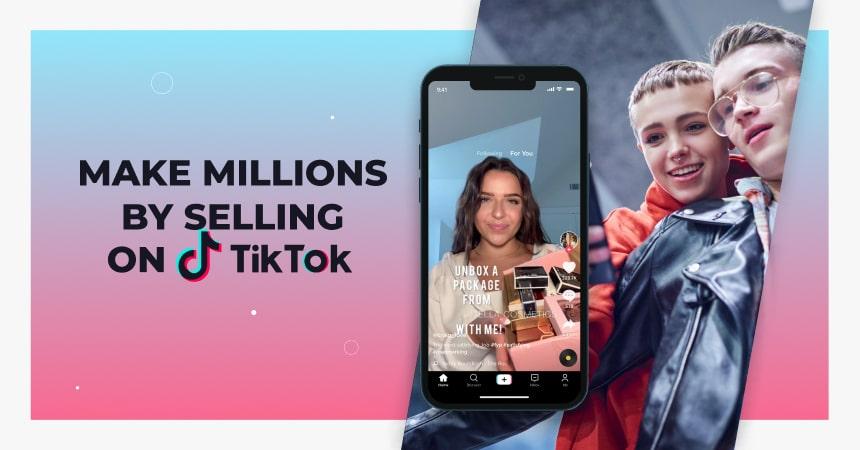 You know how we all love shopping and can't get enough of those catchy TikTok videos, right? Why not mix the two and see the magic happen with TikTok Shop?
So, here's a little backstory. TikTok is like this cool app where people share super short and fun videos about pretty much anything – dancing, laughing, learning, you name it. This app popped up in 2017, thanks to a company from China called ByteDance. It's like a twin to another app they have, named Douyin, but for folks outside of China. And guess what? In 2018, TikTok joined forces with another fun app, Musical.ly, which was a big hit in the USA. Now, TikTok's even bigger and better!
How big of a deal is TikTok anyway?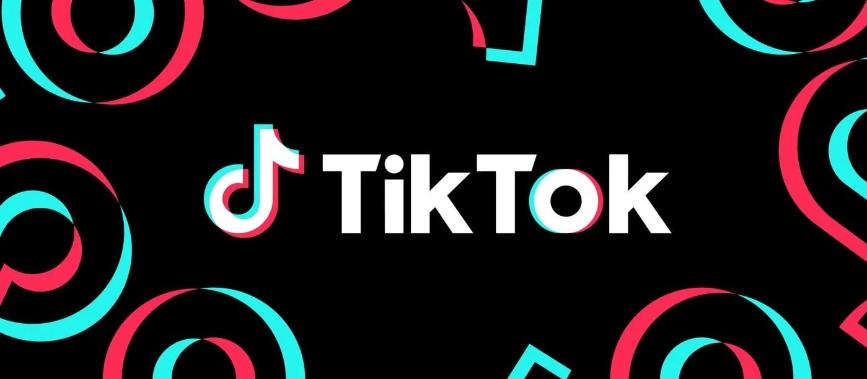 Alright, let's talk about how massive TikTok really is. Believe me, it's not just another app you casually scroll through. It's a worldwide superstar! Imagine this: over a billion people hop on it every month. Yup, you read that right! And these folks come from, like, 155 countries. But they're not just watching; they're actively engaging. How active, you ask? We're talking a billion videos being watched every single day. Whoa!
Now, if you're into stats: TikTok has been downloaded a whopping 2.6 billion times around the world. That's some serious numbers! It's now the second most downloaded app ever. For real!
In the U.S, if you're somewhere between 18 and 34, odds are you and over half of your pals are on TikTok, jamming out, laughing, or maybe showing off your dance moves.
Ever heard of Charli D'Amelio or Addison Rae? Well, of course, you have! And guess where they hang out? TikTok. Even legends like Will Smith are on board, and millions of fans are loving it.
So, why's TikTok the talk of the town? A bunch of reasons, actually. It's super creative, with features that are fresh and fun. Plus, its magic algorithm serves up just what you wanna see. And let's not forget the endless creative vibes from users all around the globe. But it's not just about cool videos, TikTok's also genius at marketing. They team up with big celebs and influencers to make sure they're always in the spotlight.
TikTok shop: What's the buzz?
Alright, let's dive into the latest buzz: the TikTok Shop. Think of it not just as another online store but as a lively mashup of all the fun TikTok vibes with shopping. Imagine jamming to your favorite tune and then – boom! – you're buying that cool jacket you just saw. It's like blending the thrill of entertainment with the joy of shopping.
Guess what? Just a month after it first popped up, the TikTok Shop is already on fire and shows no signs of cooling down.
So, what makes it so rad? Well, if you're selling stuff, it's the place to be. You're in the middle of this massive community that's always buzzing about what's cool and new. The TikTok Shop is decked out with some nifty features, like live shopping events, videos you can shop from, and dedicated store areas for sellers. It's like having a super-charged toolbox to show off your goods.
But here's the coolest part: it's not just about buying and selling. It's about making genuine connections. You see something real, you relate to it, and voila! You're inspired to buy. And for those selling, there's cash to be made through the Affiliate Program. Plus, sellers get the chance to team up with big-name brands. So it's a win-win!
Setting up your TikTok Shop: A quick guide
Ready to jump into the TikTok Shop? Let's get you set up. Here's a super easy step-by-step guide: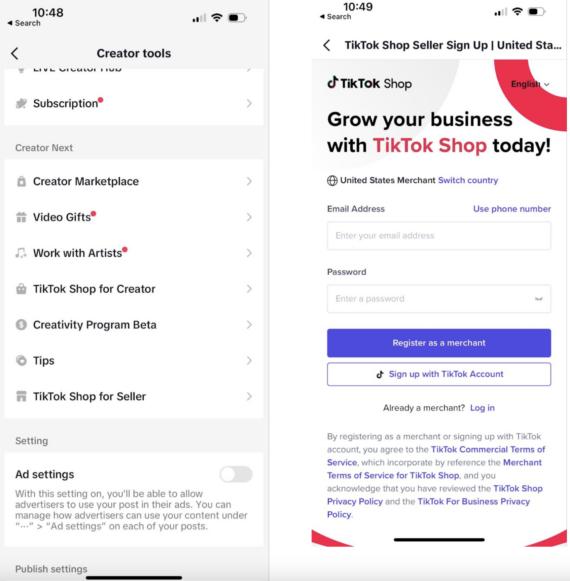 Hop onto your TikTok account and look for those three little lines on the top right. Give them a click.
From the menu that pops out, hit "Creator tools."
Scroll a bit until you see "TikTok Shop for Seller." Yep, that's the one! Click on it.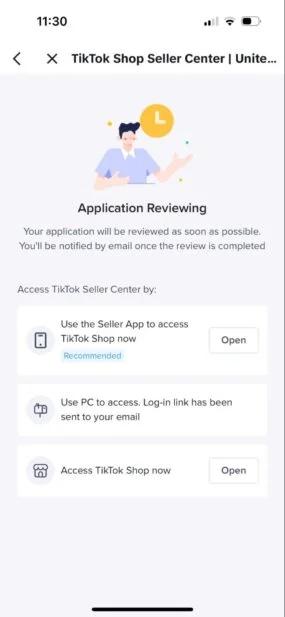 Time to register as a merchant. Fill in the blanks with your info – both personal and for your business.
Pick the type of business you're running and upload any documents they ask for.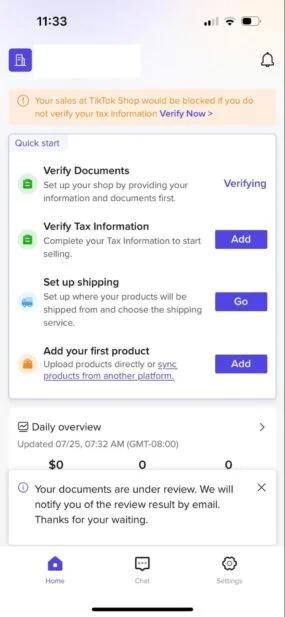 Sit tight! It typically takes around 2-3 days for the TikTok folks to give your application the green light.
Once you're in, link up your bank account to your shiny new TikTok Shop.
Time to add your cool products and start the online selling magic!
Still scratching your head? Don't sweat it. There's a handy resource called the TikTok Shop Academy that's got all the answers.
TikTok Shop Academy: Your ecommerce classroom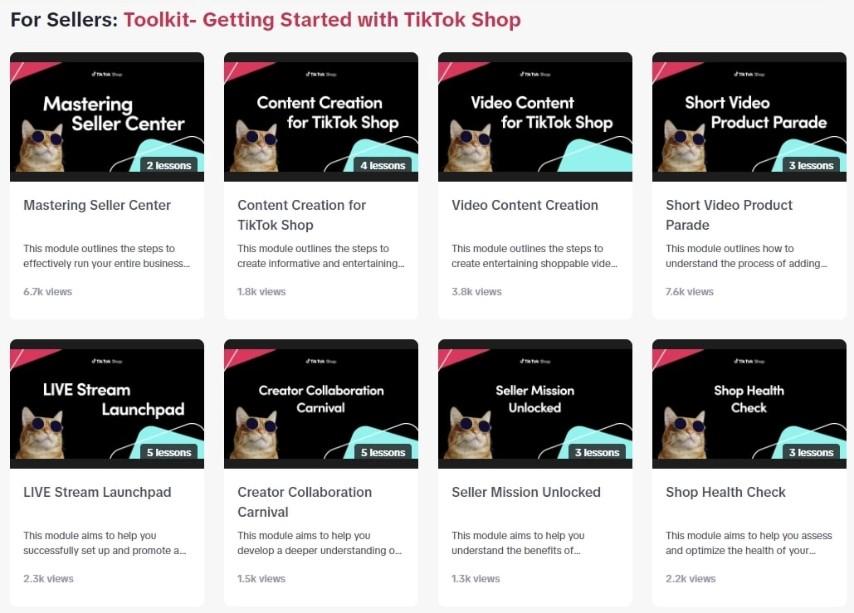 The TikTok Shop Academy is like school, but cooler. This online haven is tailor-made for sellers and creators, giving you all the secrets to rock the TikTok Shop scene.
Let's face it: diving into ecommerce on social platforms can feel like learning a new dance. Whether you're new to the beat or just looking to refine your moves, the academy's got your back with:
Courses That Get You:
Sellers: Learn the ropes on setting up shop, juggling products, managing money, and whipping up shoppable content.

Creators: Master the seller hub, perfect your content for TikTok Shop, get the lowdown on video tactics, ride the live stream wave, collab like a pro, and unlock all those seller missions.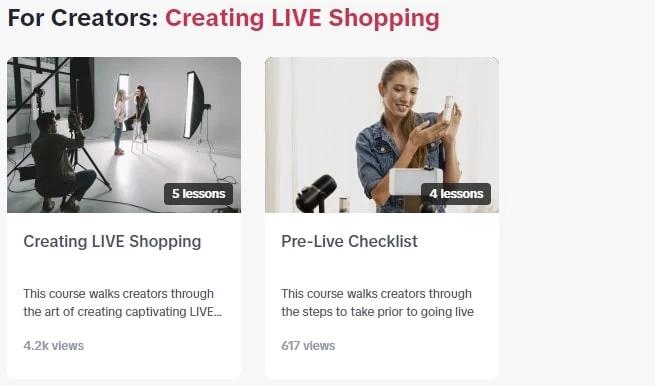 Webinars & Handy Guides: Stay on top of the game with the freshest trends and tricks. Learn how to effortlessly weave products into vids, the ABCs of live streams, and making the most of collabs.
Policy Center: Keep up with the latest dos and don'ts, making sure you're always playing by the rules and squeezing every ounce of potential from your shop.
Support That's Got Your Back: Whether you're running a tiny shop from your bedroom or a big operation, there's help for logistics, after-sales, and more.
In short, TikTok Shop and its fab Academy are here to mix ecommerce fun with entertainment. As TikTok keeps soaring, get ready for a shopping journey unlike any other. Sellers, shoppers, creators – the spotlight's ready for your big shopping show!
Want to level up even more? Kickstart your own online store and promote it via TikTok for easy sales!. TikTok's handed you the toolkit, now let's make some magic!