The Future Of Dropshipping: Is It Still Profitable In 2024?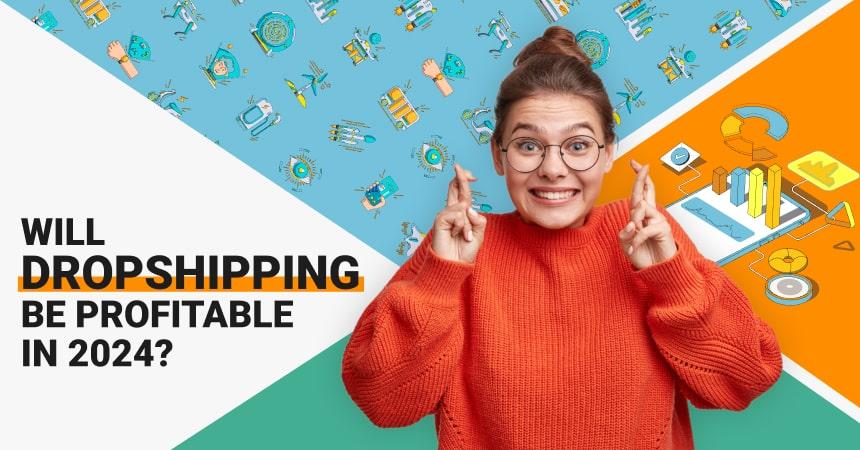 Ecommerce has changed the game. It's made shopping easier, faster, and way more convenient. Among the many business models out there, dropshipping has been a hot topic for quite a while. Some say it's a quick way to make money online, while others wonder if it's still a viable option, especially with big players like Amazon in the scene. So, as we step into 2024, it's time to ask the big question: is dropshipping profitable? Can it still bring in the bucks, or is its heyday over? Stick around, and we'll dive right into it.
Potential of dropshipping for beginners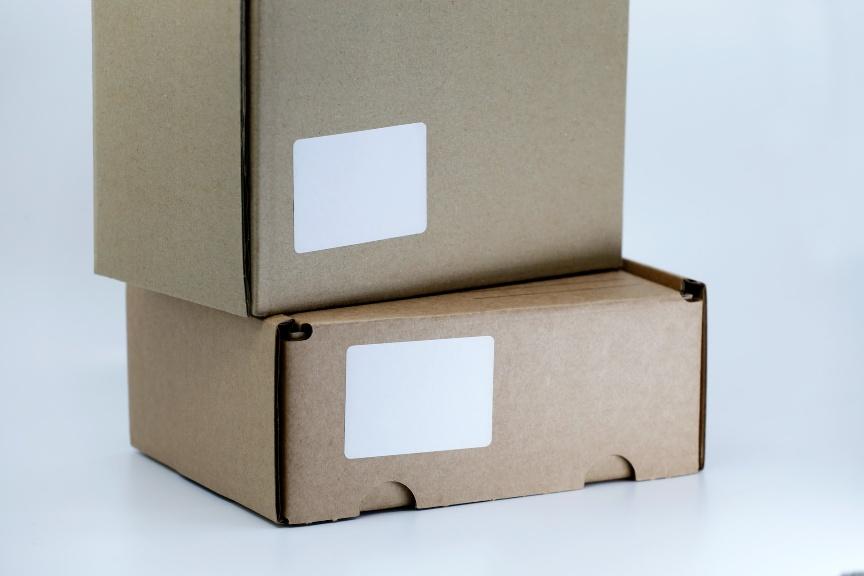 Dropshipping has become the go-to for many budding entrepreneurs, and it's easy to see why. Here's a rundown of what makes it such an attractive business model, especially for those just dipping their toes into ecommerce:
No stockpile required: With dropshipping, there's no need to fill a warehouse or your garage with products. Instead, you purchase items only when customers order, reducing risks and overheads.
Endless choices: There's a vast ocean of products out there waiting to be sold. Whether you're into fashion, tech, or even quirky niches, there's something for everyone. And the best part? You can change your offerings based on trends without any hassle.
Easy on the pocket: Traditional businesses often require a substantial initial investment. With dropshipping, you don't have those high startup costs. There's no inventory to buy upfront or massive amounts of money tied up in unsold goods.
Work from anywhere: Dreamed of running a business from a beach in Bali or a cafe in Paris? With dropshipping, all you need is a reliable internet connection, and you're set. The world truly is your office!
Adaptable and evolving: Remember the days when AliExpress was the primary source for dropshippers? Things have evolved since then. Today, entrepreneurs have a plethora of suppliers to choose from, ensuring better product quality, faster shipping times, and competitive prices. And for the tech-savvy among us, platforms like Shopify have simplified the process, making it user-friendly even for those without any coding knowledge.
Furthermore, the continuous growth and acceptance of online shopping globally mean that dropshipping is positioned to ride this wave. With increasing tools, resources, and online communities dedicated to its success, newcomers have more support and information than ever to kick-start their venture. This business model not only offers a great entry point but also promises scalability as your business grows
The Alluring world of online business: Not just hype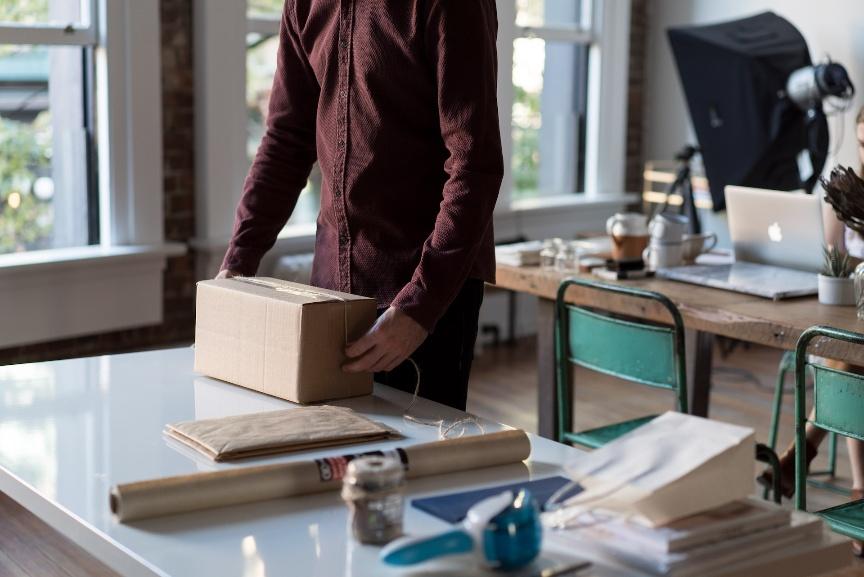 The rise of ecommerce is impossible to ignore. The stats don't just highlight a trend; they paint a picture of a world where shopping from the comfort of one's home has become a norm, not an exception. Here's a deeper dive into what the numbers tell us:
A global shift: In 2023, an astounding 2.2 billion people had taken to online shopping. That's nearly a third of the global population! This surge has changed the face of retail, with more and more businesses venturing online to cater to this growing demographic.
Ecommerce's Massive Value: With the global ecommerce market valued at an incredible $5 trillion, it's evident that people aren't just browsing; they're spending. This number isn't just about massive corporations either. Small to medium-sized enterprises have found their footing and are thriving in this expansive digital marketplace.
Dropshipping's Bright Future: And let's zero in on dropshipping for a moment. Predictions suggest this sector is gearing up for a 24% growth by 2025. Why? The low barriers to entry and the flexibility it offers make it a favorite among budding entrepreneurs.
Diversified Shopping Habits: It's also worth noting that online shopping isn't limited to one demographic or region. From Gen Z in the US purchasing the latest tech gear to a family in India buying everyday essentials, the appeal is universal. The convenience of comparing products, reading reviews, and getting doorstep delivery has universal charm.
Adaptable Platforms: As ecommerce grows, so does the ecosystem supporting it. From payment gateways offering localized payment options to ecommerce platforms ensuring mobile-optimized experiences, the infrastructure is adapting to ensure businesses have all they need to succeed.
In essence, the digital commerce realm isn't just about buying and selling. It's about creating experiences, meeting demands instantaneously, and capitalizing on global trends from anywhere in the world. For anyone pondering an online venture, now's the time to hop on this digital train. The destination? Endless possibilities.
The profits in the numbers: Dropshipping by the stats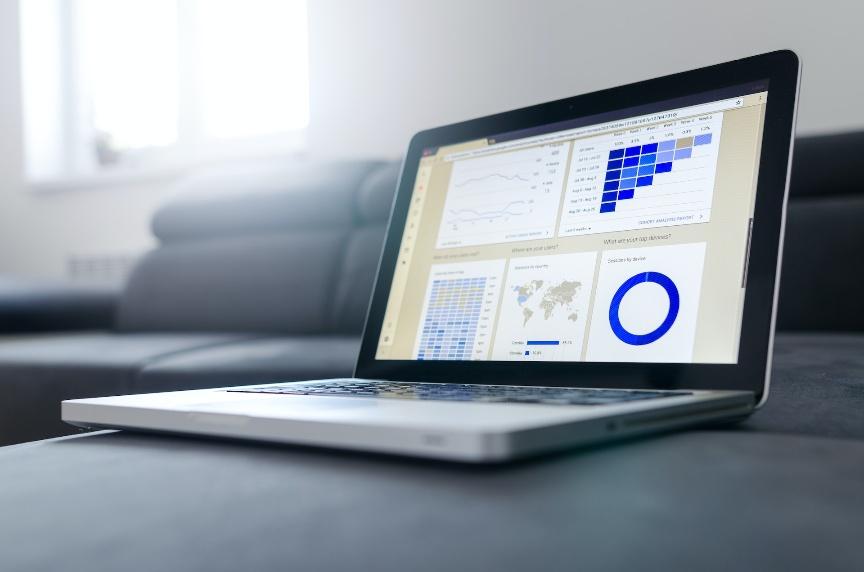 The world of ecommerce has been buzzing, and dropshipping is right in the middle of it all. To get a clear picture, let's dive into the numbers.
Statista, a trusted source for global data, reveals that by 2024, the dropshipping industry has skyrocketed to a remarkable value of $197 billion.
This isn't just a small jump – it's a whopping 53% increase from 2020. If you think that's impressive, hold onto your hats because the forecast is even brighter.
Experts in the industry are projecting that by 2027, dropshipping could hit a value of half a trillion dollars – yes, that's $500 billion!
Now, you might be thinking: "What's fueling this immense growth?" A big part of the answer lies in recent global events. The pandemic changed many aspects of our lives, especially how we shop. With lockdowns and social distancing, people naturally turned to online shopping.
We're not just talking about a small shift here, online shopping grew by 52%.
This isn't just about convenience, it became a necessity. One out of every three shoppers began buying goods online that they would typically pick up in a physical store.
Moreover, the appeal of dropshipping isn't just for buyers. Entrepreneurs and business-minded folks see the model as a more flexible and scalable approach to ecommerce. No need for inventory management or hefty initial investments; just a clear strategy and a keen understanding of market trends. This makes it an attractive option for newcomers in the business world, adding fuel to its rising popularity.
Kickstart with AliDropship: Your partner in the dropshipping journey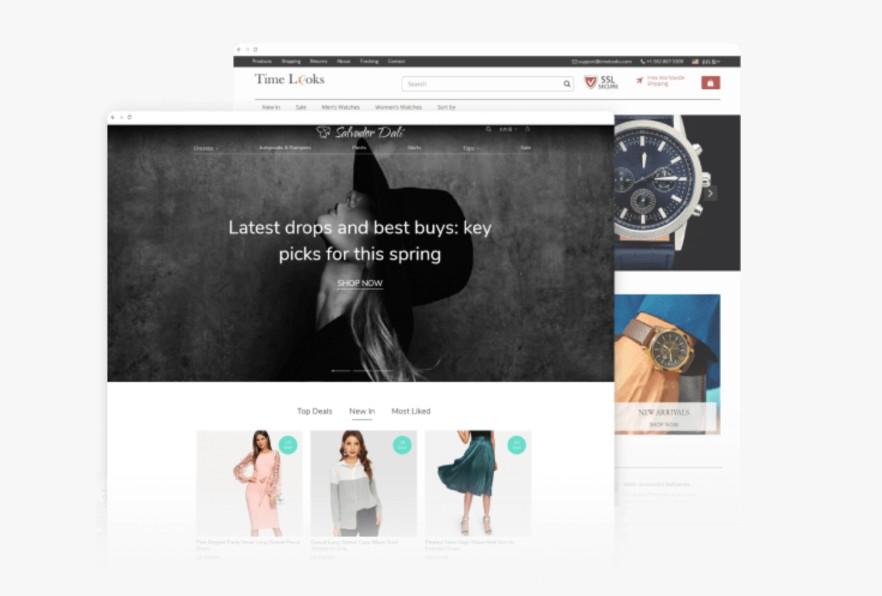 Starting with dropshipping might seem daunting, but AliDropship is here to make the ride smooth.
What Are Custom Stores, Anyway?
Think of them as tailor-made online shops that the AliDropship team crafts, just for you. Creating a digital storefront might not be brain surgery, but it can be a tad time-consuming and does require a touch of tech savvy. So, if you'd rather channel your energy into things you're passionate about and leave the web stuff to pros, hit us up. We're here, waiting to help you kick-start your journey!
Your First Steps with Us
Hop on board and you'll soon hear from your very own personal manager. This friendly guide will walk you through the whole process. Dreaming of selling eco-friendly products? Want a minimalist design for your store? Share it all! After that, kick back and watch your vision come to life.
Here's what you'll receive
A store that's a true reflection of your style.
Freedom to pick your store's theme, name, and aesthetic.
Choices, choices! We offer three distinct packages:

Basic

($299),

Advanced

($499), and the stellar

Ultimate

($899).
Want to stand out? Depending on your package choice, we provide AI-enhanced promotions, SEO enhancements, dynamic social media profiles, engaging videos, and more.
Just a friendly reminder:
While we'll provide you with a shiny, ready-to-use store, the spotlight is in your hands. Give it a promotional nudge and watch the customers roll in.
Conclusion: The Road Ahead in Dropshipping
To cap it off, the numbers don't lie. The rapid escalation of the dropshipping sector amidst the booming ecommerce era is a testament to its potential. In a world continuously edging towards digitization, dropshipping offers a profitable venture. If you've ever considered stepping into this domain, now's your chance. Harness the tools and resources available, tap into the lucrative world of dropshipping, and sculpt your own success story.
Ready to embark on this journey? Dive deep, and let AliDropship guide your way. Start your dropshipping adventure now!