AliExpress Seller Shares His Own Experience As A Dropshipping Supplier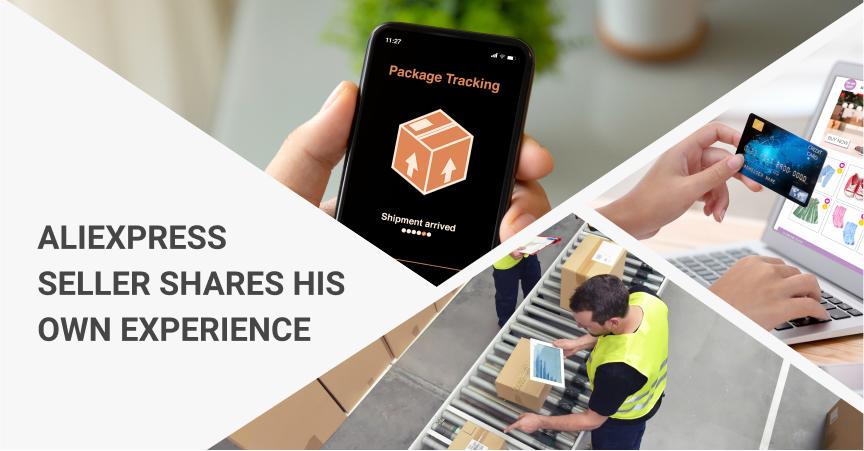 What do you want to learn about AliExpress dropshipping? Use this chance and discover the firsthand experience of a real-life AliExpress seller!
Say hello to Ginke!
Ginke owns several AliExpress stores in various niches: baby&kids, health&beauty, makeup, etc.
Now his team is building a site for dropshipping only, it's called smallbrands.
Ideally, the site will not be indexed in Google search results, and it will be open for signup. Just go to the site and give out your email for a front seat!
Ginke is a supplier for many people who do dropshipping. As an AliExpress seller, he knows a lot about this side of dropshipping business. He kindly agreed to share his knowledge about dropshipping on our forum, answering questions from our readers.
Here you can find some interesting tips and tricks that only AliExpress sellers know! We made a selection of Ginke's answers to the most popular questions (and counting) from dropshippers.
Launching and running an AliExpress store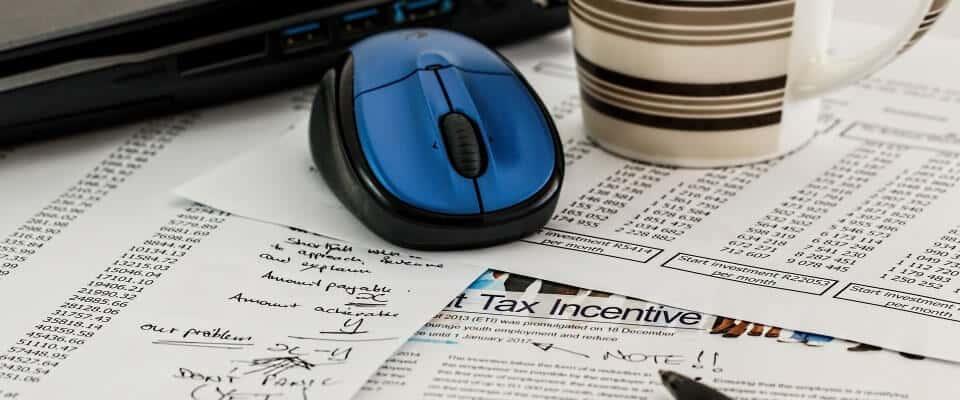 I already found an AliExpress seller. How do I start my dropshipping business? Do I need any license or registration before I open my store?
To launch the business, you don't need any of this. Just create a store and drive traffic to it.
Since we are an AliExpress seller, we will send items to you in any case. It doesn't matter if you are registered as a company or not. Even if you are an individual, we will gladly work with you anyway.
At the same time, check the laws of your own country! If there are local regulations, follow them and stay safe.
What are the tax implications for the dropshipping business owners who deal with an AliExpress seller?
AliExpress doesn't collect any taxes. Still, every country has its own local laws about import tax.
These taxes are collected from buyers by the government bodies. After people buy something from abroad, they receive a bill for import duty tax.
As an owner of a dropshipping store, you don't need to know the exact taxation rules of every country. Your buyers can come from any place on the globe, so it is really difficult to learn everything about taxes in every possible country!
Instead, you need to notify your clients that they may have some additional costs. Write it in your online store information. Your buyers must know that there may be import duty taxes applied on goods into their country and (rightly) you are NOT responsible for. That's all you do.
How does an AliExpress seller handle the payments?
To process payments and take money from your clients, you can use such services as Stripe or 2checkout. Even if they are not available in your country,
I can't guarantee this will work, but you still can check this method to access Stripe from any country. Some of my clients tried to access Stripe this way, and I didn't get a negative feedback from them yet.
What is your experience in terms of ads for your store? What has given you more success?
We failed at putting ads on Google and Facebook. But now there are lots of threads that can teach you how to create AdWords campaigns. I think there is a chance to profit from it if you take your time to learn.
How do you as an AliExpress seller promote your stores?
We initially used mass social media bots for the traffic, but our strategy wasn't right. We didn't know how to manage it, so we ended up with a lot of rubbish accounts – many followers but few engagements. SEO is still the best way for long term success.
What are the AliExpress seller fees?
If you're wondering whether we, as an AliExpress seller, have to pay any fees to the platform, then the answer is yes.
The thing is, since 2016, we are obliged to pay a specific set of fees to AliExpress.
Basically, AliExpress charges an annual service fee that depends on the type of the products you're selling.
However, if your store manages to achieve a certain volume of sales, your annual payment can be cut by 50%, or even reduced to zero.
Look at the table below – it is also accessible here.
The most important thing here is the column #4 – here, the business types are listed. You need to identify which type describes your store best.
In the column #3, there is the annual AliExpress seller fee – as you can see, it is different for every specific product type.
The column #5 shows the annual volume of sales (the currency is US dollars) that your store needs to achieve if you want to cut your annual service fee by 50%.
In the column #6, there is the annual volume of sales (the currency is US dollars) that your store need to achieve if you want to cut your annual service fee by 100% – or, simply speaking, turn to zero.
Products and Aliexpress sellers
Is it true that in most cases an Aliexpress seller is sourcing from 1688.com?
Yes, most sellers are sourcing from 1688.com, it's a sort of another dropshipping in China. That's how I started business 4 years ago.
You can upload the main image of an item in Google image search, and add "site:1688.com"
Then you can see the real product cost in CNY.
Lots of trustworthy sellers have this written: 'We only ship to confirmed order addresses. Your order address MUST MATCH your shipping address'. I guess these sellers won't dropship. Do you know why? Can I achieve something by contacting them?
Don't worry about it. As AliExpress sellers, we only have access to your shipping address. No billing address can be seen.
The reason why sellers write this message is because they are afraid of fraud. There can happen a credit card chargeback fraud if the two addresses are not the same. It can lead to the bank refuse to pay seller.
I want to sell in the EU market. How can I have the certainty that the suppliers ship CE certificated products? Do you have any problems with it?
There is a low chance that the EU customs will ask for CE, so you can take the chance. We are selling to EU market also, like 3000 orders per day. From our experience, only about 10 orders in a month are retained in custom.
Also you can ask supplier for the CE, normally sellers have a CE for a catalogue they are selling, but it doesn't cover all the items.
Don't worry about it, just start selling!
How to ensure if an AliExpress seller states that the product is made of quality materials? My concern is that I don't want to sell anything to a customer that becomes worthless after the first use. Are there certain indications I should be aware of?
If you are selling cheap products, the quality can be poor. Generally, when your customers purchase something at a low price, they don't expect these items to last a long time.
So, if the customer satisfaction is your first priority, or customer retention is your first priority, avoid cheap products.
Concentrate on higher priced products, or stores with 4.7 above description rate. These items will not cost much more, but this strategy will solve a lot of problems.
What is the legality of selling copyrighted products on AliExpress (and dropshipping them)? If you change the name of the product does that make it legal or is it still illegal? I am very confused about how stores have been operating in some cases for 3-5 years on AliExpress yet all they do is sell fake copyrighted stuff. I have a few of those items in my store and I am not sure about how it all works so I don't want to get into trouble at all.
It's still fake, even you changed its name, it's still illegal with copyright and pattern, and is forbidden by global rules.
It's almost impossible to profit from copyrighted products without getting into trouble. So, I would rather say, stay away from that.
Does Aliexpress shut down stores, give warning only, or doesn't care about copyright stuffs? I sometimes get items that suddenly become not available, sometimes the store itself is gone, sometimes the store is there, but inside there's nothing at all. And, they were one of the best sellers in the particular niche.
Aliexpress is getting more and more strict with copyright. I got 2 stores suspended in 6 months, so be really careful with copyright items.
I am planning to dropship products related to popular computer games. Will I have to worry about infringement copyright issue?
Yes, you have to worry about it. If you search for similar items, you can always find people selling these items.
If it's a small business, then you may profit with it. Once you are bigger, PayPal or icefrog will find you and froze your PayPal account
My suggestion is: you can start with it, but stop when your business is on the right track.
Here's a set of questions about AliExpress stores rating and their evaluation by the platform.
1. How does AliExpress give out gold medal to store owners? I don't understand how can the store who just joined 1 month ago have the gold medal.
Golden medals, also called top rated seller, depends on the rating you receive in 90 days. For example, a store is newly launched and has 10 ratings only. If the rating is good, then this shop will get the gold medal. No 1 month old store can get it, it takes at least 3 months.
2. How much should I trust gold medal compared to diamond rating?
Compare the DSR rating: description, speed and services.
3. Is 95% and below not trusted?
It's better not touch the store under 95%.
4. Why do some stores, having existed for more years, have less diamonds compared to some other newer ones? Should I trust them for their longevity, or should I trust the one with more diamond but fairly new?
Same solution as the 3rd answer. DSR rules.
5. In terms of score rating, which ones are more trusted? Percentage, diamond, gold medal, feedback numbers or how long the store has been around?
Same as the above answer.
Handling and processing orders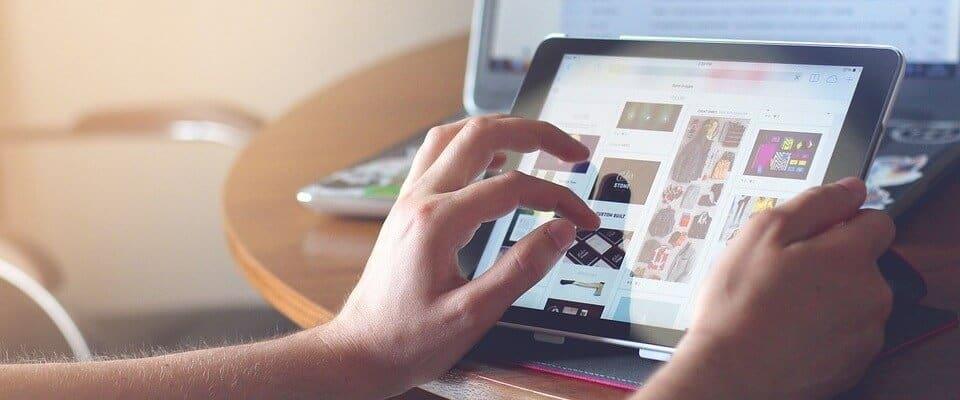 I purchased an item through my site just to get a feel for the process about 3 days ago but I still see no tracking number. If I go to AliExpress, I see nothing in the order section. Do you normally send the tracking number right away after the purchase is fulfilled, or does it take some time?
AliExpress allows sellers to have 7 days to ship the order. In my own stores, we try to ship the order in 5 days, and there is a countdown in the order page. An AliExpress seller will not exceed that date.
The timing of sellers who ship the order is a big question. If you check the stocks of the item you are selling, they may show 9999 pieces in stock. It's not always true, but 5 days is enough for us to order the item from factory and ship the package.
Don't forget about holidays and seasonal flows of customers! For example, we just went through Chinese New Year holiday and big jam in shipping package and restock. Soon after that, there was another jam because of March 29th sale. Always remember about sales and festive seasons – they may lead to delays in shipment, so warn your buyers about it.
I've noticed that often the tracking info from various shipping options will say "departed destination country" for weeks with no update. Is there any way to get more info?
These shipping services provide tracking info in China only. Once the package left China, it is the duty of the destination country post office to offer tracking, but a lot of them don't.
Also, you can select the shipping way in the product page. It will show whether the package can be tracked or not with this shipping method.
Package and markings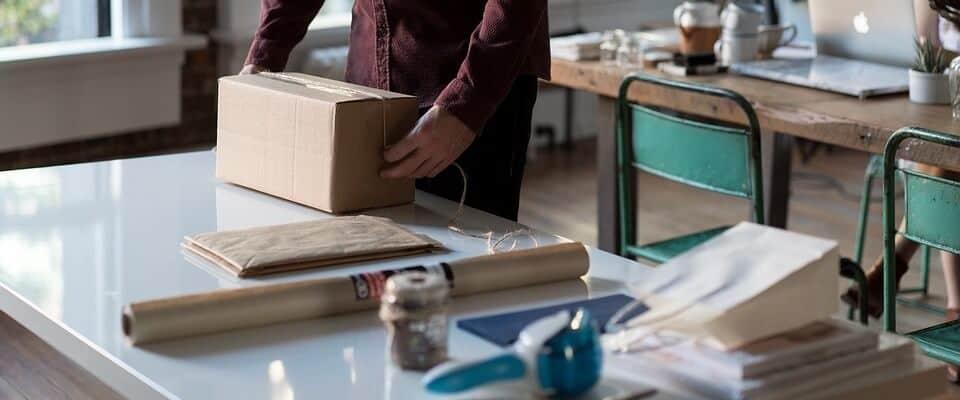 Some dropshippers are concerned about the labels with a price on packages. I have never had any complaints from my clients but still, is it possible to ask a supplier to change the value?
Price is rarely written on label these days. Most typically, the price shown on an invoice, or on the shipping label with custom declare value.
If you ask to change the value in the order, sellers with order manage tool (ERP, something like Saleforce, Stitchlab) can easily change the value. But smaller sellers who handle orders manually will most likely forget or neglect your message.
I started noticing some packages that arrive to my customers have invoice labels that show the original cost of the product…this was very time consuming in doing damage control with my customers. Do you have any suggestions on how I can tweak my note to AliExpress so they won't add such a label? Is there a way to label each product package as "gifts" instead?
You can leave a note in the order, tell them don't put the invoice in the package. If there is a custom declare value on the shipping label, you can also ask them to change the value you want, but now we can't use "gift" or "sample" markings due to the new custom clearance policy.
My question is around packaging. If a customer places an order on my site and the package comes with Chinese writing, it can be off putting for them. Also, they sometimes come with prices written on them and an invoice inside. Is there anything that can be done to avoid any of this? Is it possible to provide an invoice in the package with my own company logo and receipt inside the package?
Chinese writing on the package is normal, as our staff in warehouse have problem reading English so we have to label our stocks in Chinese.
You can tell them not to include the invoice the package. Sometimes they ignore your message, that could be bad customer service, no order managing tool.
To my own experience, we deal 2-4K orders per day, and the people list the item ≠ the people read your message ≠ the people pick up the items ≠ the people pack your package ≠ the people scan your package.
You can ask for a customized invoice and your own business promotion card, but the customized package material should be prepaid by you.
I was told I can put a message in the 'shipping instructions to shippers, something like 'Only dropshipping and no promotions or invoices'. Is it working?
Yes, it is a common procedure if you don't want the supplier to put flyers, sticker, other promotional materials etc. into the package. But the problem is: the guy saw the message may not be the same guy who packed your package. It's more about the order process. If the internal communication is not smooth, your message may be neglected.
If I want to sell vulnerable items that can break easily….what is your overall experience with an AliExpress seller with regard to packaging? Do they keep in mind that customer satisfaction starts with a nice package?
Our goal is to make the package as light as possible. We calculate the shipping fee by gram. But even though we want the package to be lighter, the item safety is the 1st priority: fragile items should be tightly wrapped and securely fixed in the package.
If you require custom package, it will be available soon. But you have to prepay the package materials and extra process fee. Everyone wants the package to be better, but it adds cost to the item, so make sure you won't lose at price competition.
Shipping and tracking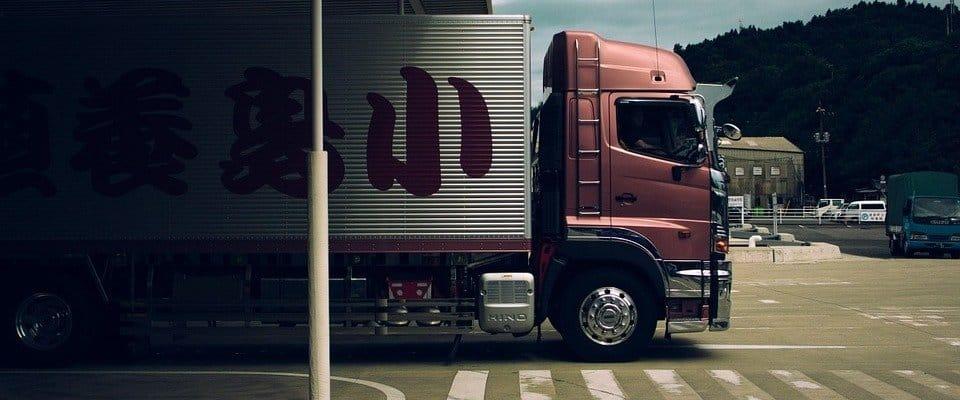 What happens when you send a package with DHL and the owner is not at home?
First, DHL will call the recipient, in most cases they can schedule a redelivery. If it's the wrong number or the recipient is on vacation, DHL will notify me, as the sender, after several attempts, and I will leave a message in the order and call you.
If the DHL returns the package to China, it will be charged at least $50 shipping fee and custom tax. And seller will have to refund the order. So DHL return package is the last thing we want to see.
I have a question about ePacket. I know that it states on the item ads off AliExpress that ePacket shipping is "12-20 days" but from my experience, it's more like 21-30 days from original date of purchase. Sometimes even a week or so longer. Does the actual ePacket shipping actually start on the day the items are ordered or on the day they are shipped after being processed? In other words, if it states "12-20 days" for ePacket shipping, that basically does NOT include the order processing times, which in and of itself takes about 5-10 days? So all in all, ePacket is roughly around 30 days?
The actual ePacket shipping time frame is 7-12 working days from the announcement. The 12-21 days shipping is based on the data analysis.
Why it's longer than the carrier stated? Because 7-12 days is calculated when the tracking of the package becomes possible. In most situations, although sellers update the tracking number, internal transfer in post office takes 3-5 days.
What is the estimated ship time is to a customer in the US? What is the best way to explain to a customer about the shipping time frame so they aren't unhappy with the service? And should this be done on every item I sell? I don't want unhappy customers because of shipping time frames. There are some items that can be dropshipped from the US, are the shipping time frames shorter (the products cost more though)?
The estimated shipping time with ePacket is from 12-20 working days.
I don't know the best way to explain the shipping time to the customer.
But the most used way is to tell customers that the package will be shipped from your China warehouse. Customer will learn it eventually when they check the tracking number.
There are faster options with 2-5 days delivery, such as DHL, FedEx, USPS, but the shipping fee will cost around $20 for each package. You can use it if you think the profit could cover these expenses.
If in most cases an AliExpress seller is located in China and they use China Post to ship the merchandise, why do some of them have very low shipping speed ratings like 4.3 but others have a much higher like 4.7+?
They are all called China post, but different post offices in different cities have different speed and pricing.
Let's say there are 2 sellers in the same city. One ships from local post office and pays higher shipping fee. The other one ships it to other city, like Guangzhou, and gets cheaper shipping pricing. The post offices compete with each other. And the cheaper post office always has package jam, right. You saw the shipping info shown picked up, but it takes a longer time for the post office to process.
The stores also have different customer groups. If your store has better conversion rate with Russian customers, AliExpress will send more Russian traffic to you. And if your customers have lower tolerance for the shipping speed, it will lead to a lower rating.
Also, customers have different expectations for different niches. For some skin care or hygiene items, customers really want them the other day after they placed the order. They want to start using them instantly, and they will be disappointed with long waiting. Different niches lead to different ratings.
What are your experiences with long delivery dates and for what reason are you willing to wait for 30+ days for your purchased goods? Do you think as an entrepreneur it's a wise decision to tell your customers upfront they order products in my shop the delivery time can take up to 30+ days or longer or should I use the phrase to my customers "we deliver as fast as possible"?
I don't think any customers are willing to wait more than a month for an item at a normal price. They may be more patient with cheap items, but not with regularly priced items.
From my point of view, customer retention is a key to success. So, be honest with your customers!
Return and refund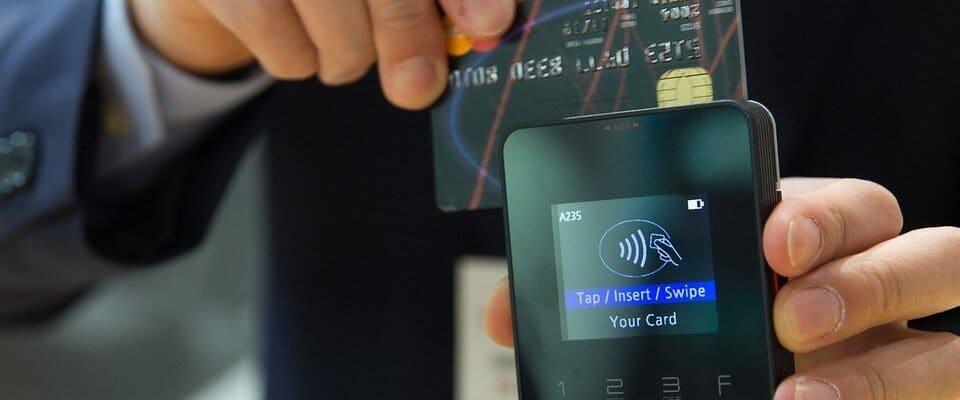 When a buyer wants to return a product, it will go to my house…then, I send it back to AliExpress? Is this true? Then, I believe AliExpress sends me the refund and then, I send it to the customer…minus shipping costs. I may keep some of the products, send the refund to the customer, and try to sell the product here in the US.
I think you didn't return the package back to China before, because it's really costly. In most cases, the shipping fee is more than the item price.
If you are dealing with $50-100 average order value, then you are correct, you should return and get a refund.
And the good news is, Aliexpress is launching domestic return in the future, so you will be able to return the package to Aliexpress warehouse instead of returning the package to China. There should be Aliexpress warehouses in all major countries.
I heard AliExpress is going to launch a domestic return. It means that you can return the package to AliExpress warehouse of your country instead of returning it back to China. Can you confirm this information?
Yes, actually this announcement dates back to 2015. For now, domestic return is available in 3 countries: US, Russia, and Spain. If you are in one of these countries, in AliExpress search result you can select domestic return check box in search toolbar.
I've been trying to figure out the best way to deal with a return and so far I feel it's best to have the item returned to me instead of AliExpress. But if the return was due to our fault, for example the item was damaged etc, what is the best way to take care of the shipping cost from my end?
I also think it's better to keep the package yourself.
If the package was damaged, you can ask for a refund without shipping it back. Maybe it will not be a full refund, just a partial one, but it's still a better choice than to pay the return shipping fee.
Actually, if your supplier knows you are a dropshipper, they will understand your situation, should be very sorry for the order (like me), and will make a full refund for you.
We really appreciate the hard work Ginke is doing answering all these questions! Our team wishes his stores prosperity and the best of luck. If you want to ask Ginke something about AliExpress dropshipping, go to our forum and post your questions. We hope it will be useful for your dropshipping business!