8 Deadly Business Mistakes That Kill Online Startups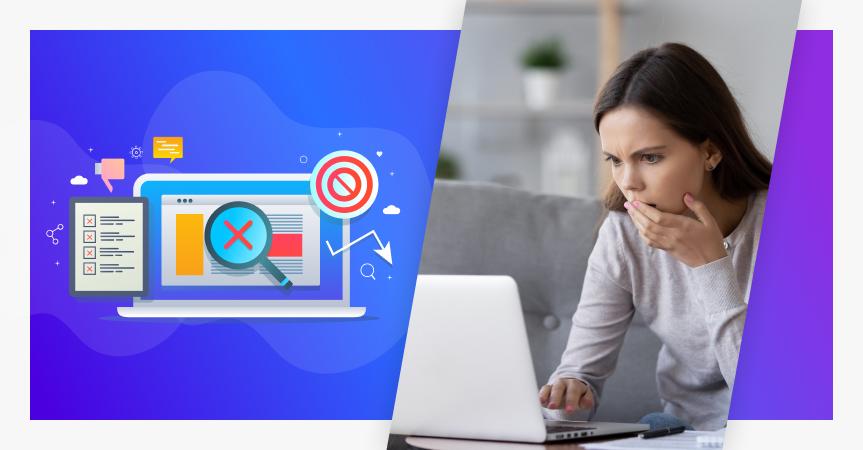 Are you thinking about starting a dropshipping store? Then make sure you've got a plan. A lot of entrepreneurs fail because they make the same business mistakes. Here is what you should watch out for.
Starting a business is a brave move. And although one can start a dropshipping store with relatively little investment, it still takes courage.
Worrying about problems and obstacles that will arise is totally understandable: after all, it's not uncommon for entrepreneurs to fail. However, in most cases, such failures come from making the same mistakes over and over.
Here's a list of the most common online business mistakes: avoid them, and you will considerably increase your chances to succeed.
Mistake #1: Taking a niche you've got no interest in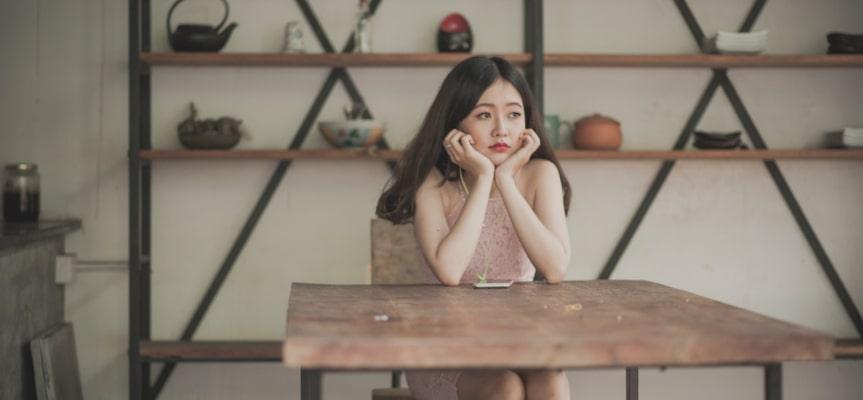 Any businessman or businesswoman strives to find ideas with high potential. However, by getting involved in niches you don't care about, you risk failing. While success is possible if you're the first one to monetize a certain idea, it'll hardly work if you have to compete with other similar businesses.
In that case, you will have to compete with someone who's eager to share his or her passion with customers, who deeply knows the subject and is inspired to come up with new ideas and approaches. Besides, doing something you like will make you keep trying despite any obstacles.
For those who are not sure what niche to choose, we have designed Niche Research service. It'll offer you a number of niches with high potential based on your interests and experience.
Mistake #2: Starting with no plan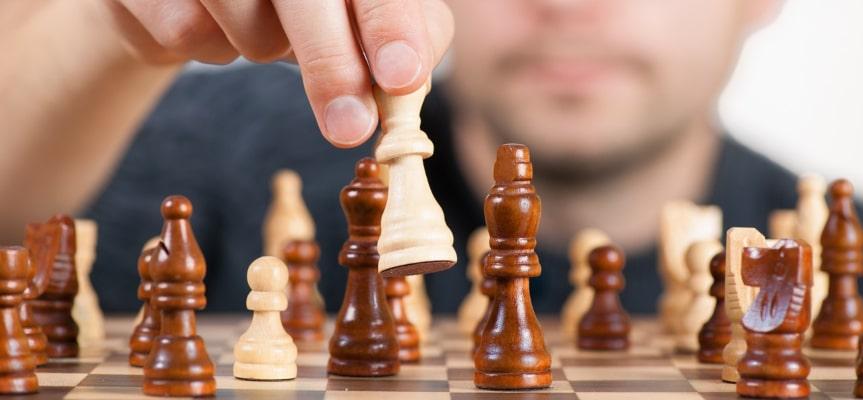 Let's suppose you want to make a pizza. I guess the first thing you'll do is checking whether you have all the ingredients in the fridge. If you don't, you'll go buy them in a supermarket.
What I mean is you don't ignite the stove until you have everything you need… and know the recipe of course.
In other words, before starting, one should have a clear business plan.
You probably don't need a 50 page long detailed plan as if you were going to apply for a bank loan. However, thinking through what you're going to do certainly won't hurt. What you need is a clear understanding of your niche, potential customers, channels and methods of promotion, marketing budget, etc.
And you need a goal! When you know the destination, the path gets easier.
Mistake #3: Not knowing your target audience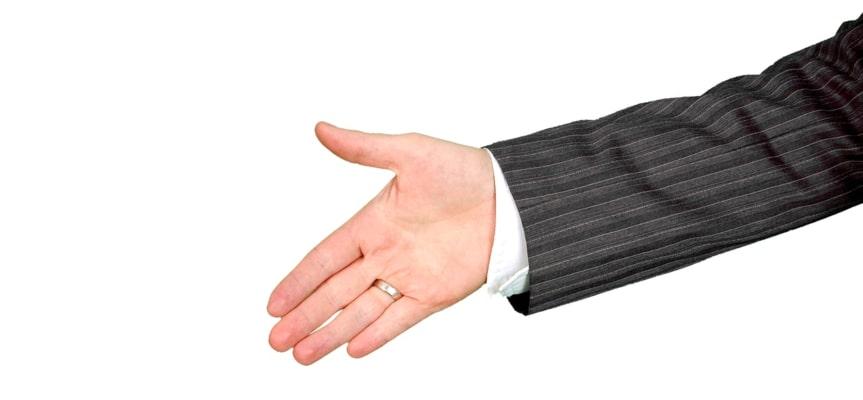 Although this might seem unbelievable, some beginner entrepreneurs actually start their businesses with little or no idea who their potential customers are.
Sometimes, it's because people build a too general image relying on gender and age only. However, you want to know much more about your clients including their marital status, profession, income level, where they live, how they get to work, what they do on weekends, whether they prefer to use a PC or a smartphone, etc.
What exactly you want to know about your target audience largely depends on the niche. But the most important thing is their problem, the one your product is designed to solve. If you know that, consider yourself ready to start.
Mistake #4: Copying others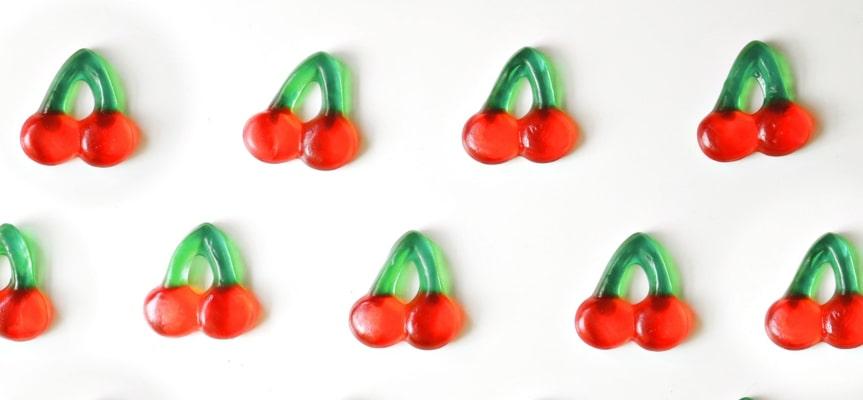 Small business owners often get inspired by other companies and startups that succeeded in the same niches. The idea here is simple: if something worked for them, why shouldn't it work for me?
The answer is because it worked for them. Today customers' choice is unlimited. You want a cake? There are two bakeries and a supermarket. You want new clothes? There are dozens of boutiques in the nearest mall.
So, if a person is used to buying stuff from a certain online store, why would he or she start buying from yours which looks exactly the same?
Copying others is one of the most unpleasant business mistakes one can make because you blow the chance to offer something unique. And that's what many customers are after!
It doesn't mean you shouldn't borrow ideas from competitors at all, but you need a unique feature. Offer something nobody else has, be it a different communication style, design, prices, shipment and payment options, etc.
Mistake #5: Not planning the budget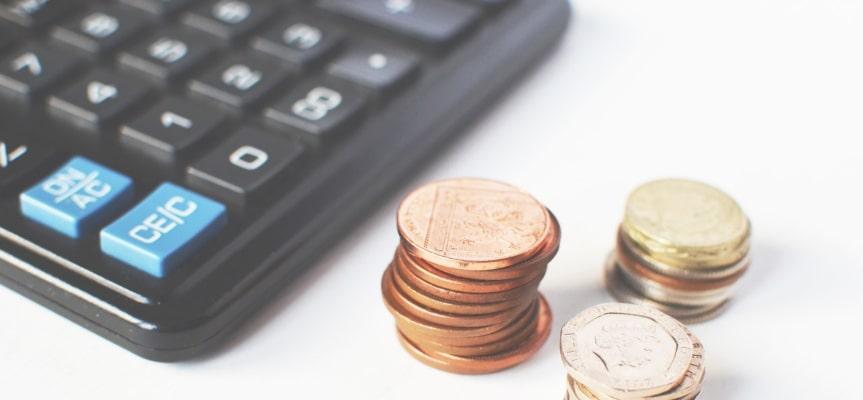 What is commerce? It's when you acquire something at a low price and sell for a higher cost. Buy low, sell high. Focus on the word buy.
Simply speaking, before you can earn something, you have to invest. Therefore, starting a business without properly planning future costs is like going to space without calculating how much oxygen you need.
Of course, you can never tell how much exactly you are going to invest. However, it doesn't mean one should neglect it. As a rule, if you expect to spend a certain amount of money on this and that, don't even doubt to double it, and that'll be about right.
Dropshipping is a business model that allows you to start without having to quit job and risk your savings. The minimal cost of starting a business with AliDropship plugin is just $134.
Mistake #6: Not communicating with customers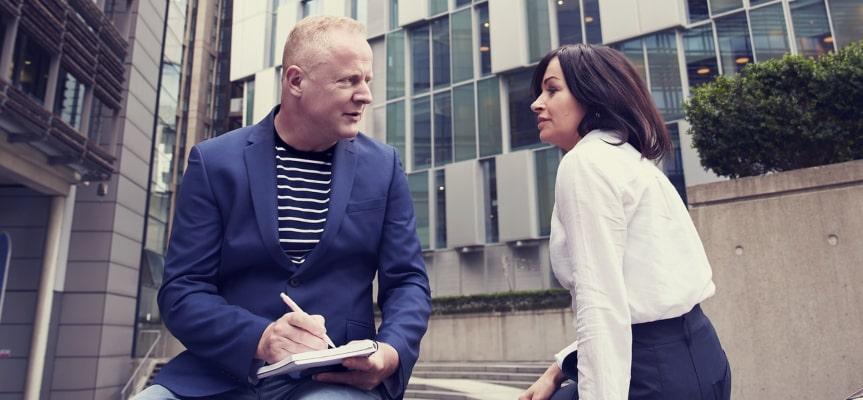 One may think that in ecommerce you don't have to see other people because all the interaction happens online. However, although you don't see people, you still have to communicate with them.
A lot of customers ask questions to business owners, write reviews and complains, and ignoring it is a huge online business mistake. By talking with clients, you can earn their trust, thus establishing long-term relationships.
Mistake #7: Preferring quantity over quality
The more the merrier – this is what many beginner entrepreneurs tend to think. They try to offer as many products as possible, even if they are not related, try to promote through all available channels and aim at broader target audience.
However, while certain niches may benefit from such an approach, in most cases, you'd prefer quality over quantity. It is especially important because you're going to be alone and will have to do all the job on your own. So, it's much safer to focus on smaller things.
Besides, even if some types of product or promotion methods fail, you can try them one by one and get clear results. After that, you can focus on things that worked.
Same goes for niches. Some people believe that the more products you offer, the more customers will buy. It's especially true for dropshipping business because there's no need to purchase goods in advance. One can import hundreds of products without having to worry about unsold stuff.
However, promoting general stores is way harder than a niche store since the former has no clear target audience.
By the way, promotion is another popular source of business mistakes, particularly in SMM. When dealing with social media marketing, many beginners try to embrace all available platforms. Later they realize that most of them didn't work, but the money is spent and there's nothing you can do about it.
Instead, one had better experiment with two or three platforms and focus on those that work.
For those interested in social media marketing, AliDropship has developed Social Rabbit. It's a plugin that automates your SMM, thus giving you more time to work on other matters.
Mistake #8: Planning too long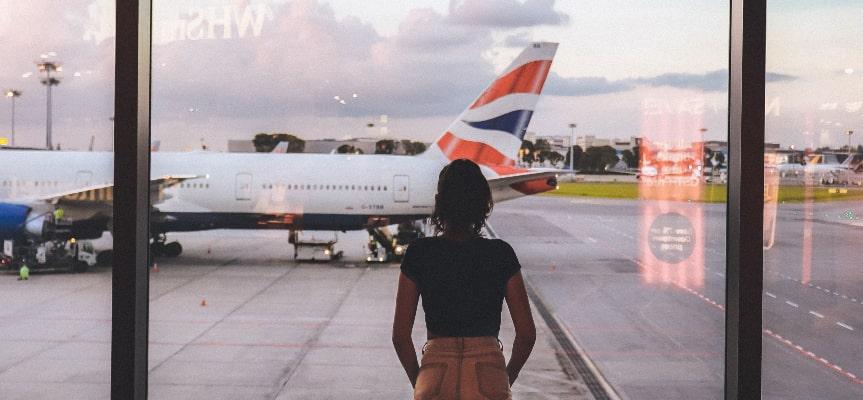 And finally, waiting too long can become your worst mistake. Certainly, business is no joke, and it takes serious planning and math, determination and courage. Fails here are common. But often fear of failure stops people even from trying.
It doesn't mean you should throw caution to the winds and start right now – without proper preparation. I still believe that any venture requires strategy. However, the point is you can't calculate every possible risk. Moreover, by waiting too long, you may miss the opportunity.
So, what are the most common online business mistakes?
Choosing a niche you don't care about
Having no business plan
Not researching your target audience
Copying others instead of offering unique experience
Not planning your budget
Ignoring customers' requests, questions and wishes
Preferring quantity over quality
Never starting at all
Avoid these, and you will have good chances to succeed.
Don't rush. Take your time and think it over to avoid these business mistakes. Find inspiration and courage. But once you feel ready to start your own online business, don't put it on a shelf to regret it later.