How To Manage Your Business In 2021: COVID-19 Perspectives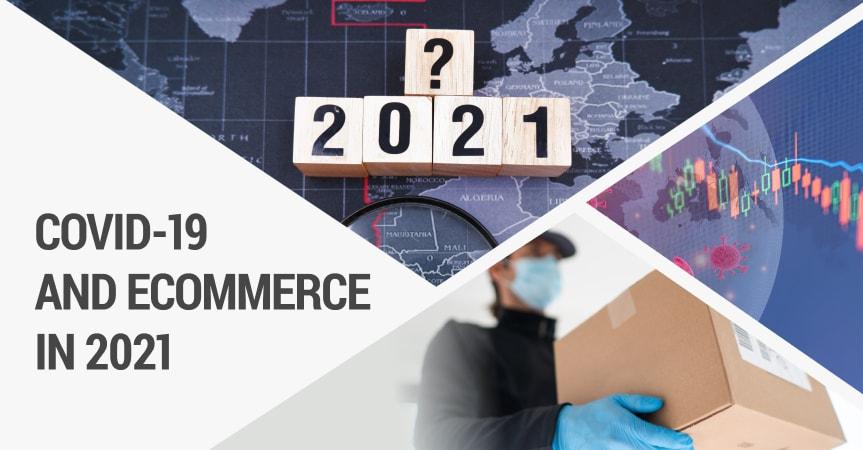 What to expect from 2021 in terms of the COVID-19 outbreak? Should we wait for the third wave and get ready for it? And how to manage your business in order not only to keep it afloat during the next year, but also to give it a boost?
This is the end of 2020. Unfortunately, this year will surely long be remembered as the period when COVID-19 pandemic took off. Certainly, at the moment, these are global safety and health issues that are of paramount importance. This is why we are all waiting till physicians create a safe COVID-19 vaccine.
However, besides the global epidemiological situation, lots of entrepreneurs worldwide are extremely concerned about the impact the COVID-19 outbreak can have on their ventures in 2021. In fact, 2020 is controversial for business owners. Lots of them have to limit their company performance or even close their companies down. Others, in turn, use the consequences of the coronavirus pandemic as the foundation of their long-term growth.
So what should ecommerce business owners expect in 2021? What do analysts say about COVID-19 in 2021? And how to adapt your venture to the new business environment and the shift in the users' behavior? That's exactly what we are going to discuss!
COVID-19 in 2021: what do we have by the end of 2020?
Since the moment the COVID-19 pandemic has begun, 50,000,000 cases have been recorded in 210 countries. However, 37,000,000 of them account for people who already recovered from the coronavirus.
Global epidemiological situation is, certainly, tough. Even after a person recovers from COVID-19, it doesn't rule out the possibility of becoming infected again. That's why physicians count on an effective vaccine that ensures global safety and health. At the moment, there are about 500 vaccines that are being tested or even registered.
It's also worth mentioning that more and more COVID-19 test methods are constantly introduced by scientists. Nowadays, it's even possible to use mobile testing units that provide easier and quicker access to testing. This is great news, isn't it?
Scenarios for the pandemic of COVID-19 in 2021: how will the situation evolve?
Well, let scientists do their job. It remains for us only to think in advance about how to manage the business right in order to rule out the COVID-19 negative effect on online enterprises.
So what are the factors ecommerce business owners should pay their attention to if they want to get an easy start in dropshipping and make the most of their online stores in 2021?
COVID-19 cases don't cease to decrease
Worldwide lockdowns are not a novelty anymore
Wearing masks and social distancing are compulsory in public places
Companies' offices, educational institutions, malls, cinemas are being closed
Students and staff are relocated to work-from-home
So what is this all about? Right, these aspects let us assume that we are not likely to get back to pre-covid living conditions in the near future. And we are not ready now to speak when we will fully recover from the COVID-19 outbreak and get the economy back on track.
However, sometimes the same circumstances that are able to get some people cornered, can provide you with unexpected opportunities for growth. And this is exactly about ecommerce entrepreneurs and COVID-19 in 2021.
How to save your business during the outbreak of COVID-19 in 2021?
While offline business is going through a really tough time, ecommerce entrepreneurs are definitely on a roll. This is due to the fact that it's extremely difficult now for people to get access to several product groups including necessities. Some of them don't have an opportunity to leave their homes because of recurring lockdowns. Others are willing to avoid visiting crowded malls and so on.
That's why the spread of COVID-19 has accelerated the shift to ecommerce by several years to come. See for yourself, if you compare January 2019 and June 2020, you will probably be surprised by the fact that retail websites generated 5 billion more global visits this June. Moreover, this year can boast several months that collected more traffic than last year holiday season traffic peaks. If we speak more specifically, here's what Forbes report highlights.
Ecommerce sales jumped over $50 billion
Holiday season sales got a 75% rise
Mobile shopping increased slightly
So what measures should ecommerce entrepreneurs and newcomers take in order to make the most of their ventures during the pandemic of COVID-19 in 2021?
Start an ecommerce business
First of all, if you still don't have your own venture, this is a high time to start a profitable ecommerce business. This has always been a promising option, but nowadays it's a lot more tempting due to the circumstances of COVID-19. Leading analysts believe that COVID-19 provided ecommerce with a boost for several years.
Consider the product range
Regardless of what niche you deal with, we would like to recommend you consider the product range of your store for 2021 and the period of the pandemic. Don't forget that it's difficult now for people to get the products they need because of lockdowns. And basic necessities are among the most affected items.
What is more, lots of companies all over the world have to let their staff work from home. This also triggered the growth of demand for home office supplies and multiple other types of products that make staying at home more comfortable. Children's products, indoor sport supplies, kitchen utensils – this is far not the full list of products that are in a strong demand nowadays and highly likely to be popular during the next year.
By the way, we have already mentioned that there are growing and declining groups of products during the COVID-19 pandemic. Beyond them, feel free to read the article that offers you 78 product ideas to sell online during the coronavirus outbreak.
Increase social media presence
Note that social media accounts are crucial for any business since they can help you generate lots of leads. And now the importance of social media presence is over the roof!
Just think that hundreds of millions of people have to remain at self-isolation restricting contact with friends and relatives. And how do they spend their free time? Right, analysts claim that during the COVID-19 pandemic people have started to use social networks more to get in touch with their closest ones.
So use this for your benefit. Simply increase your social media presence and don't leave Internet users a chance to get past your accounts on social media!
Well, it's time to increase not only your social media presence, but advertising activity as well. Nowadays, millions of people worldwide have to spend more time surfing the Internet and looking for an opportunity to purchase different products at favorable terms.
Wondering how to make the most of your Facebook ads? Take a look at this case study from the creators of an online store that makes over $500K/month! Also, this video showing their winning Facebook promo strategy might interest you, too 😉
In fact, in early 2020, we already mentioned that it's a good idea to look for regional suppliers. This really mattered because lots of producers had to limit their performance, shipping companies faced delivery delays, and so on, and so forth. Besides this, at the period COVID-19 was circulating inside China only, people from other countries were afraid of virus transmission through parcels.
As of now, the general understanding is that the virus can't be transmitted through parcels. Meantime, the virus has long gone from China and spread worldwide. Furthermore, Chinese suppliers have already recovered from the COVID-19 outbreak. Now they go on sending parcels around the world.
However, if there are other suppliers that can provide your customers with the same products from your region, it's a chance for you to make the supply chains shorter и reduce the delivery time.
Make sure your website is user-friendly and looks great
In the context of increased interest in online shopping, we would recommend that you pay particular attention to such aspects of your website as appearance and usability. So make sure if the theme applied to your website is user-friendly and has the perfect layout in order to ensure the highest conversion rate.
Where to find the best themes for your online store? Well, it's a good idea to get one of the themes AliDropship develops on a consistent basis. We offer both single-product themes and the ones for a wide range of products.
All themes from AliDropship include all the necessary elements to build a fully functional online store. Moreover, they are optimized for the highest conversion rate. Please also note that AliDropship offers both free-of-charge themes and premium solutions for advanced dropshippers.
Summing it up: COVID-19 in 2021
We all hope that the COVID-19 pandemic goes down as soon as possible. Fortunately, people worldwide rally and do their best in order to put an end to the coronavirus outbreak.
As for business, you need to understand that it takes time to fully recover from the COVID-19 consequences anyway. And even if the coronavirus backs down tomorrow, it doesn't mean that the next day the things return to the way they were.
To date, scientists and analysts predict that the world is highly likely to bounce back from COVID-19 in 2022. So it remains for us only to make plans for the future since. Luckily, ecommerce has not got hurt much, but provided ecommerce entrepreneurs with extraordinary potential for business growth.
AliDropship, in its turn, wishes you good luck and goes on developing IT solutions for you to easily start a profitable dropshipping business and make the most of it against the impact of COVID-19 in 2021!