Dropshipping Sporting Goods: How To Create A Trendy Store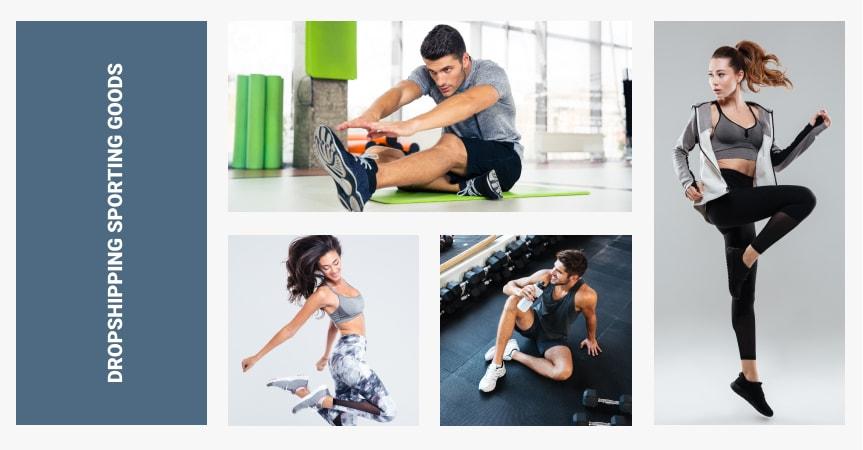 Do you want to build a trendy online store? Are you looking for a popular, high-converting niche? Here is an industry secret for you: it's a great idea to consider dropshipping sporting goods, then!
When creating your own ecommerce business, one of the most important aspects you're going to face is the niche choice. Why is it so? The thing is, it's the niche you've chosen that mostly determines your success.
When you are making this decision, there are several options you can explore to start your profitable dropshipping journey. One of the most promising strategies is to focus on trending products to sell – these are the items that gain momentum and are in strong demand.
Currently, sporting goods fall into this category of increasingly sought after items that can make a lucrative dropshipping store offer. So, today we're going to share with you some secrets behind this industry that each dropshipper should know and tell you how to get a quick but promising start in dropshipping sporting goods.
Besides this, we are glad to provide you with the lists of time-tested suppliers of sporting goods and the best niche items to start selling in your online store for the maximum profit.
Well, are you looking for a way to start and run a profitable business with 100% ownership in an evergreen niche? Then, this article is a must-read for you!
Is dropshipping sporting goods so profitable to start?
Well, today we are going to talk to you about dropshipping sporting goods. And one of the most common questions is whether it's a promising business idea to start dropshipping sporting goods. So let's find it out!
If not beating around the bush, we can say for sure that dropshipping sporting goods can easily become your big ticket. However, if you want to succeed in this niche, it's necessary to pay attention to some important aspect of your business.
What exactly should you watch out for? This is what we are going to discuss in detail a bit later. So stay tuned!
Actually, it goes without saying that sporting goods are always in demand. Don't you believe it? If so, let's turn to at least Google Trends.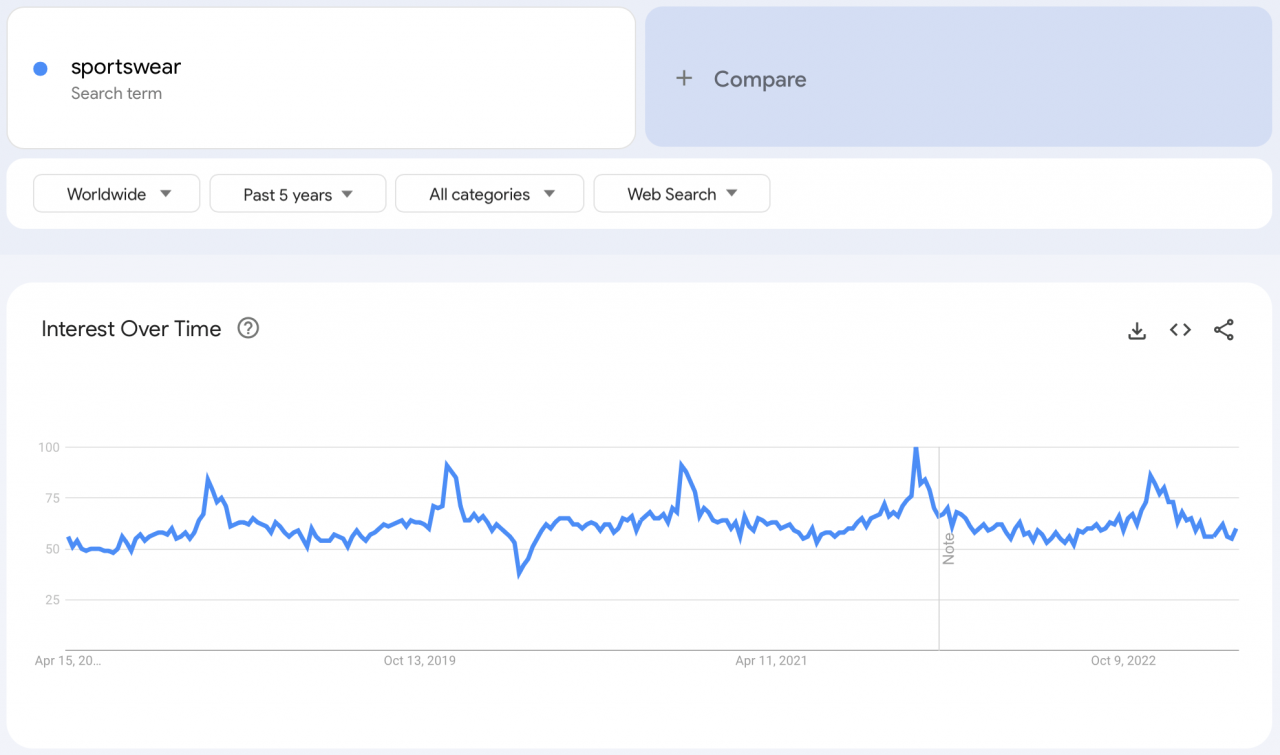 If we check a 'sportswear' search request, for example, it becomes clear that sporting goods can be easily considered as an evergreen niche. It's due to the fact that it has been extremely popular among online shoppers over the years.
But you can say that sporting goods also include sports equipment. Actually, you'd be absolutely right. However, sports equipment is also trending nowadays.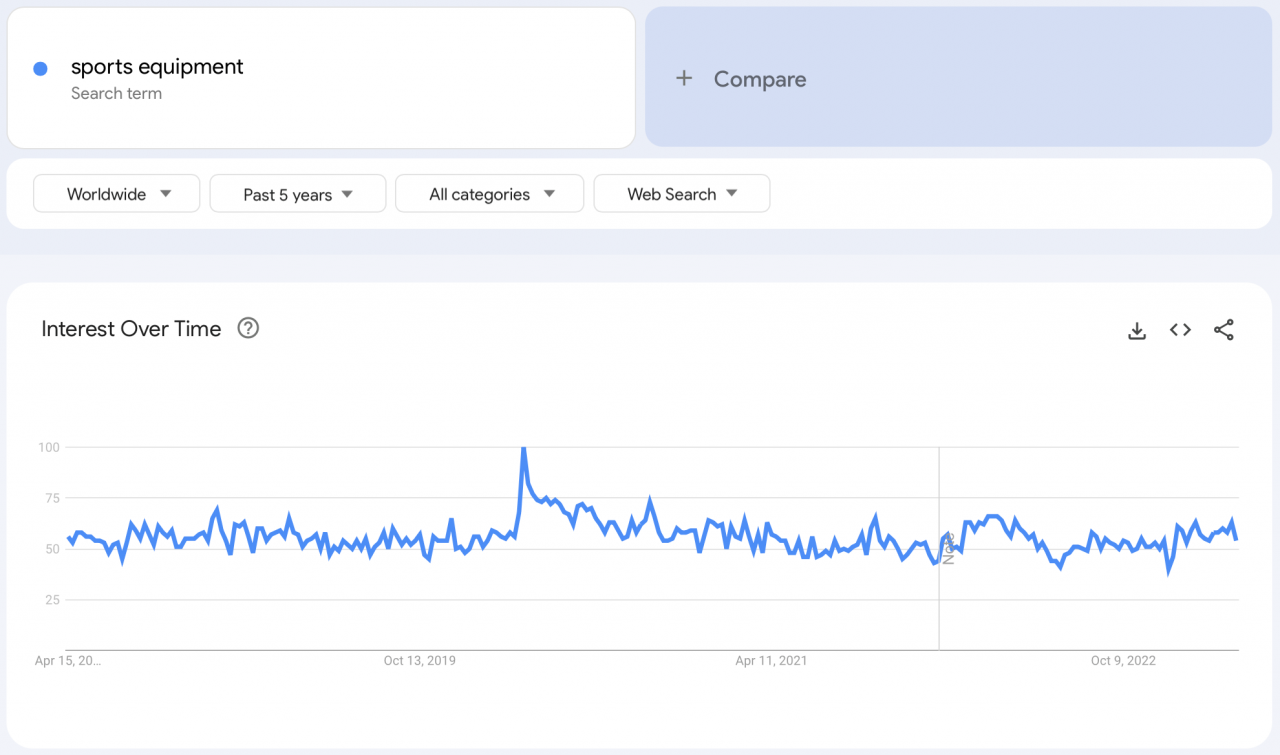 As you can see, there is always a strong demand for sporting equipment, meanwhile, recently we could highlight a major upsurge in it. Surely, there could be lots of reasons for it, but we believe that the COVID-19 outbreak has played a major role in this demand growth.
It was due to the fact that people from many countries had to stay under quarantine for an unspecified period of time. So people who have been going in for sports decided to go on training at home. Meanwhile, those, who had a wish to take up sports but hesitated, believed it's high time to start keeping fit.
Moreover, if you take a look at what Statista says about sporting goods, you will see that US sporting goods store sales amounted to about $50 billion in 2018.
As a result, now we can say for sure that sporting goods have been extremely popular among online shoppers, while the meantime, this market segment's growth is accelerating.
What should you know to start dropshipping sporting goods?
It seems that when starting an ecommerce business, the most important aspect for you to focus on is choosing a niche that is going to be your gold mine.
Well, sporting goods is, definitely, a lucrative niche for your online store. But how to start dropshipping sporting goods so you can quickly and easily make the most of your business?
So here come the recommendations from AliDropship experts.
Basic advice
First of all, when speaking about dropshipping sporting goods, we would recommend you deal with low-cost products. In fact, we have already discussed the pros and cons of high ticket dropshipping. In short, high ticket dropshipping is going to suit those who already have some experience in dropshipping business.
And if you're only thinking of starting your online store, it's a great idea to focus on low-cost, but high-quality products. In this case, you have all chances to get a wider potential target audience. Also, you can easily count on impulse purchases since, as a rule, it doesn't take people lots of time to make a decision to buy an affordable thing even if they don't actually need it.
Pay attention to the fact that there might be multiple reasons for people to prefer online shopping to going to brick-and-mortar stores. For some locations and some types of products, it might be just not possible to purchase the desired items offline: they are either completely unavailable or extremely expensive. So, running an online store in this case is not only about your personal benefits, but also a chance to help people get what they want.
However, even if you are providing people with a cheaper alternative of the product they want, you should pay the closest attention to the item's quality to avoid your customers' disappointment. So is it real to find low-cost but high-quality products? In fact, it is. All you need is to deal with reliable and time-tested suppliers only.
Best products to sell
So you have chosen the lucrative niche for your business, found trusted suppliers, etc. In fact, it remains for you to search for the best products to sell.
And since AliDropship is always glad to provide its clients with winning solutions, we have prepared for you the list of 125 best sporting goods to dropship. Here they are!
Sports bras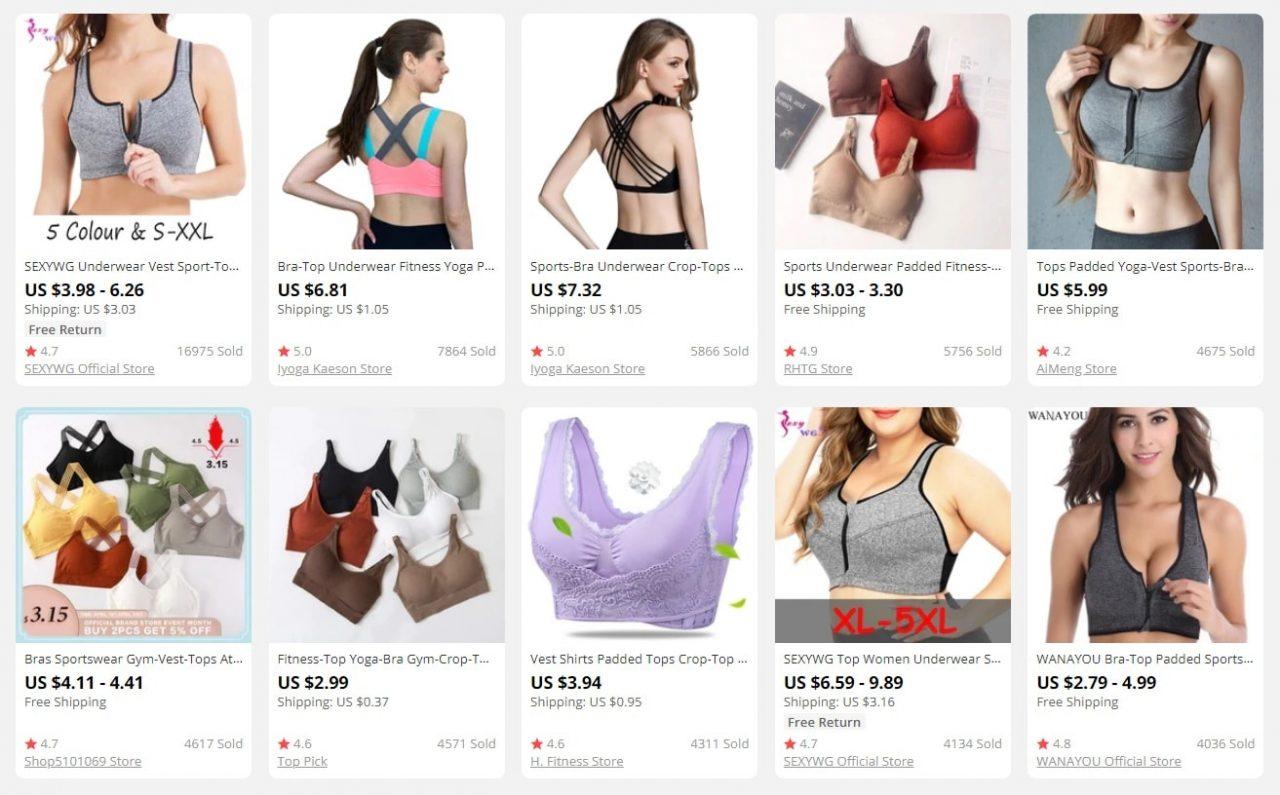 Sports pants

Yoga shirts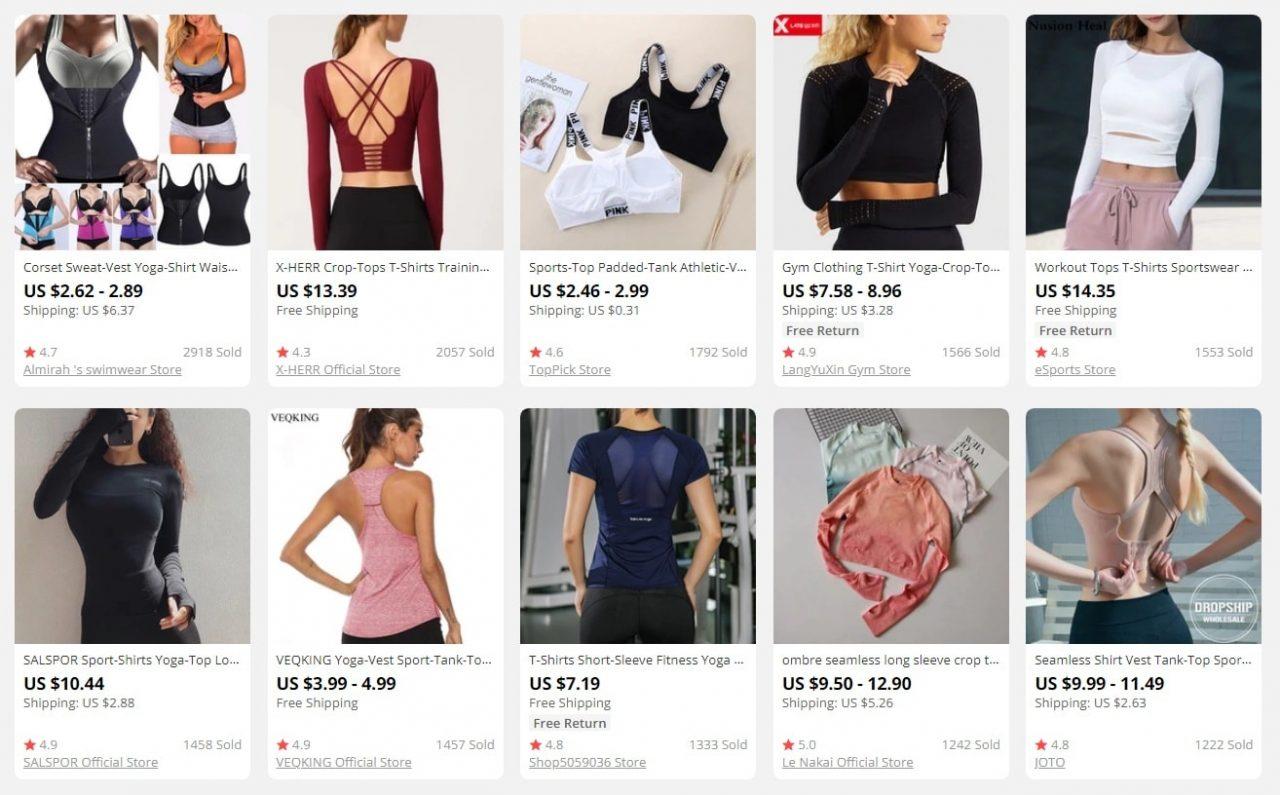 Pants for Yoga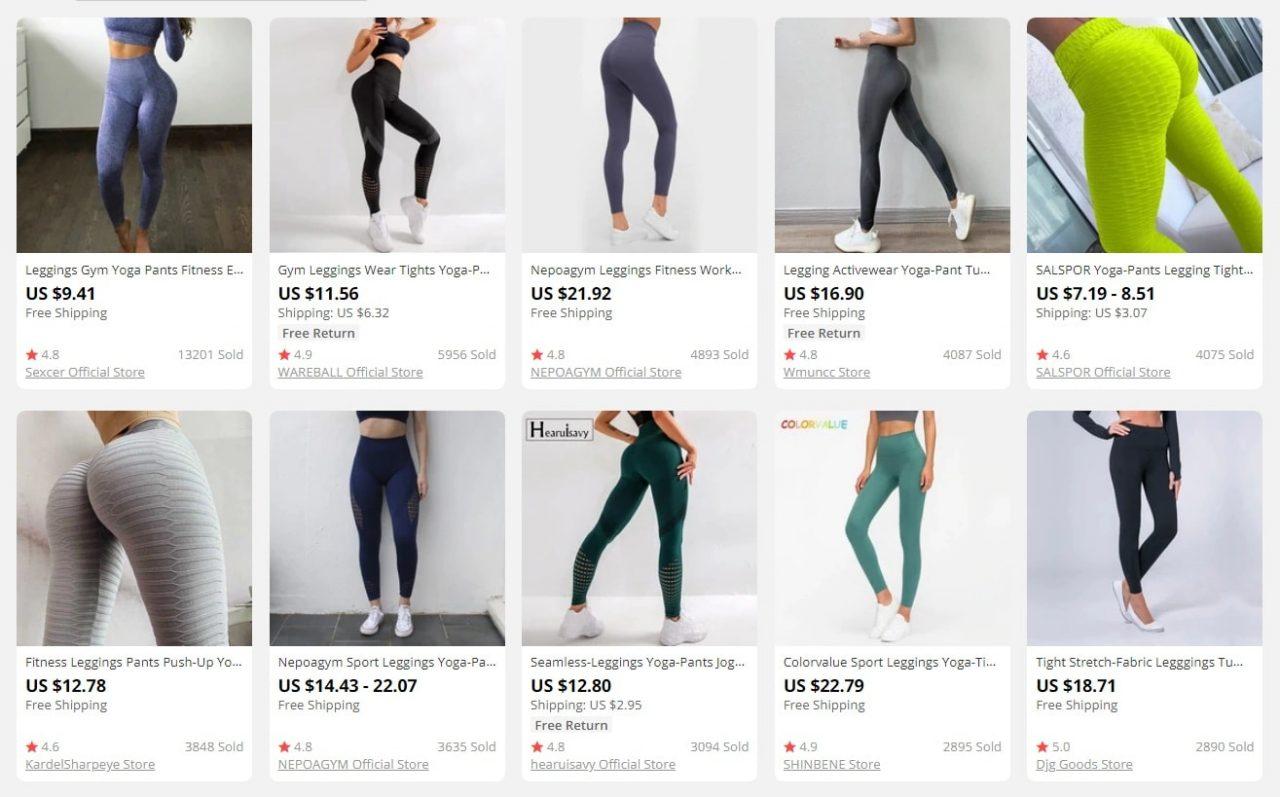 Yoga sets
Fitness equipment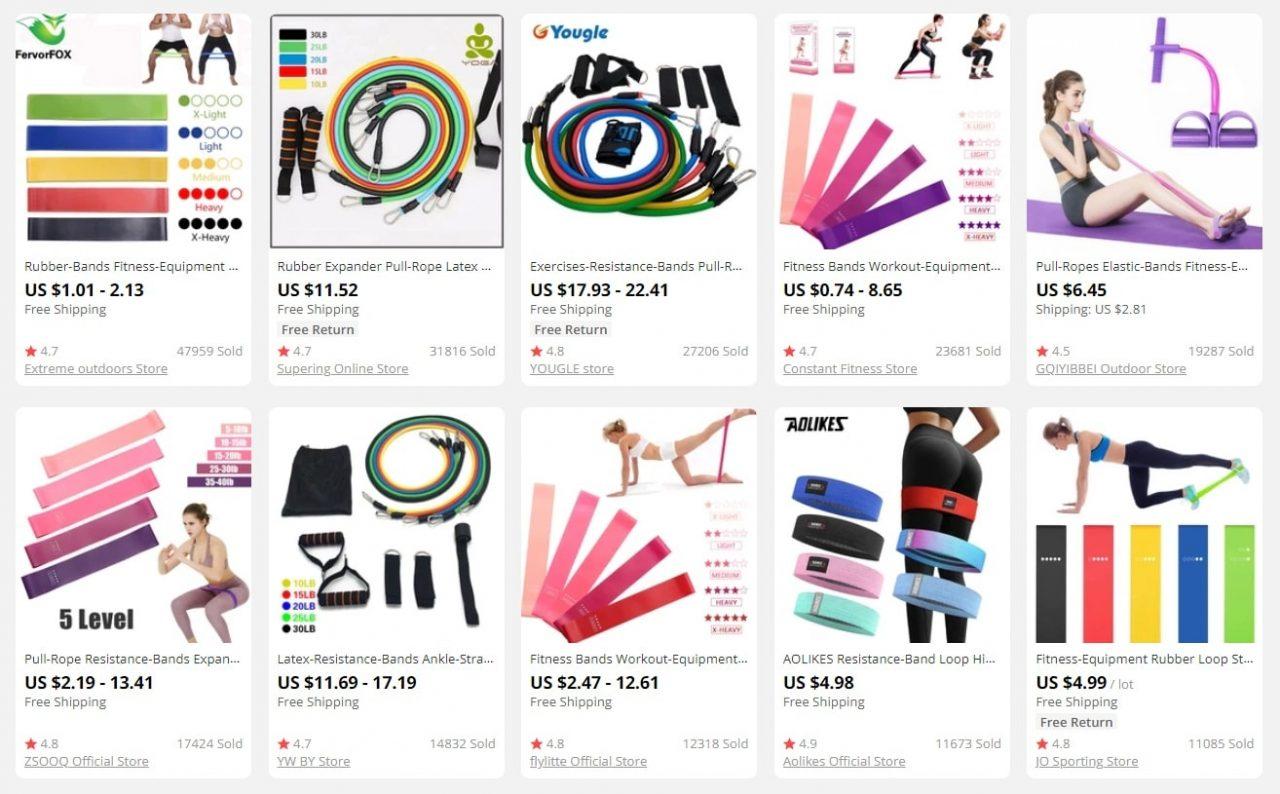 Yoga mats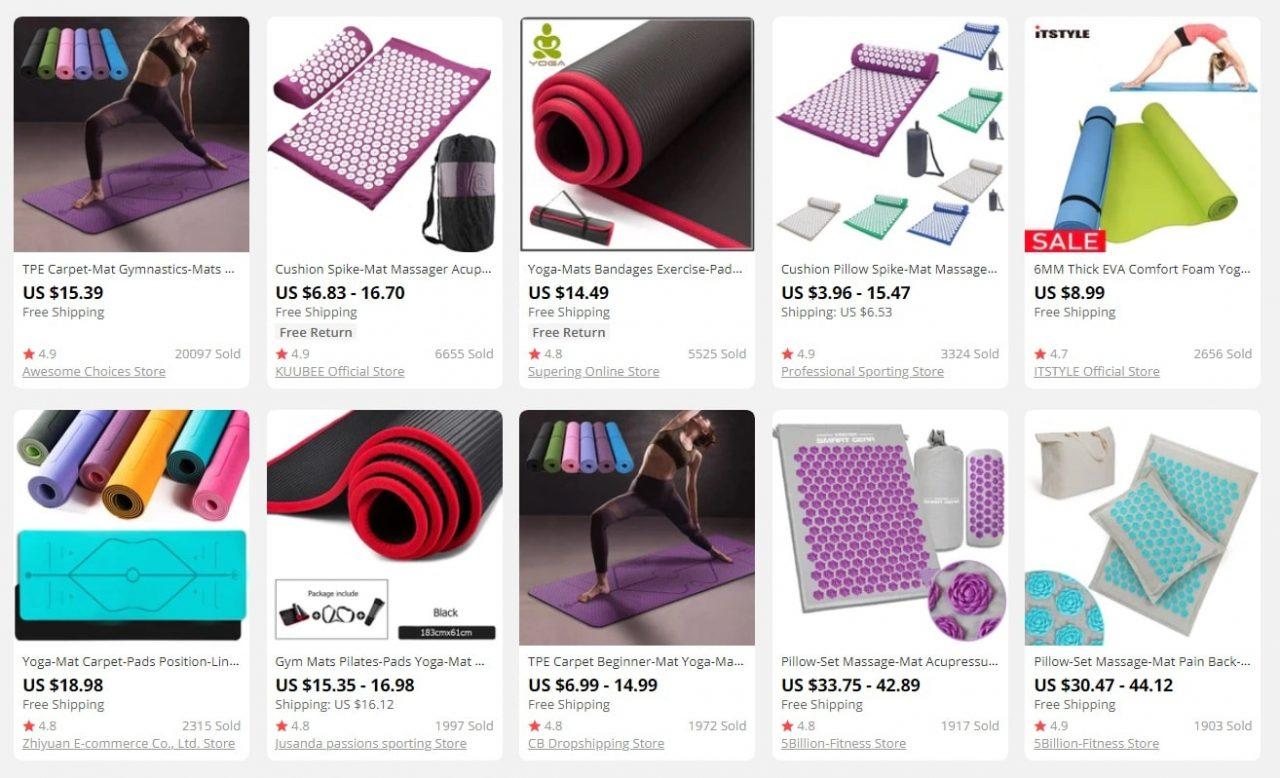 Sports shoes
Ankle support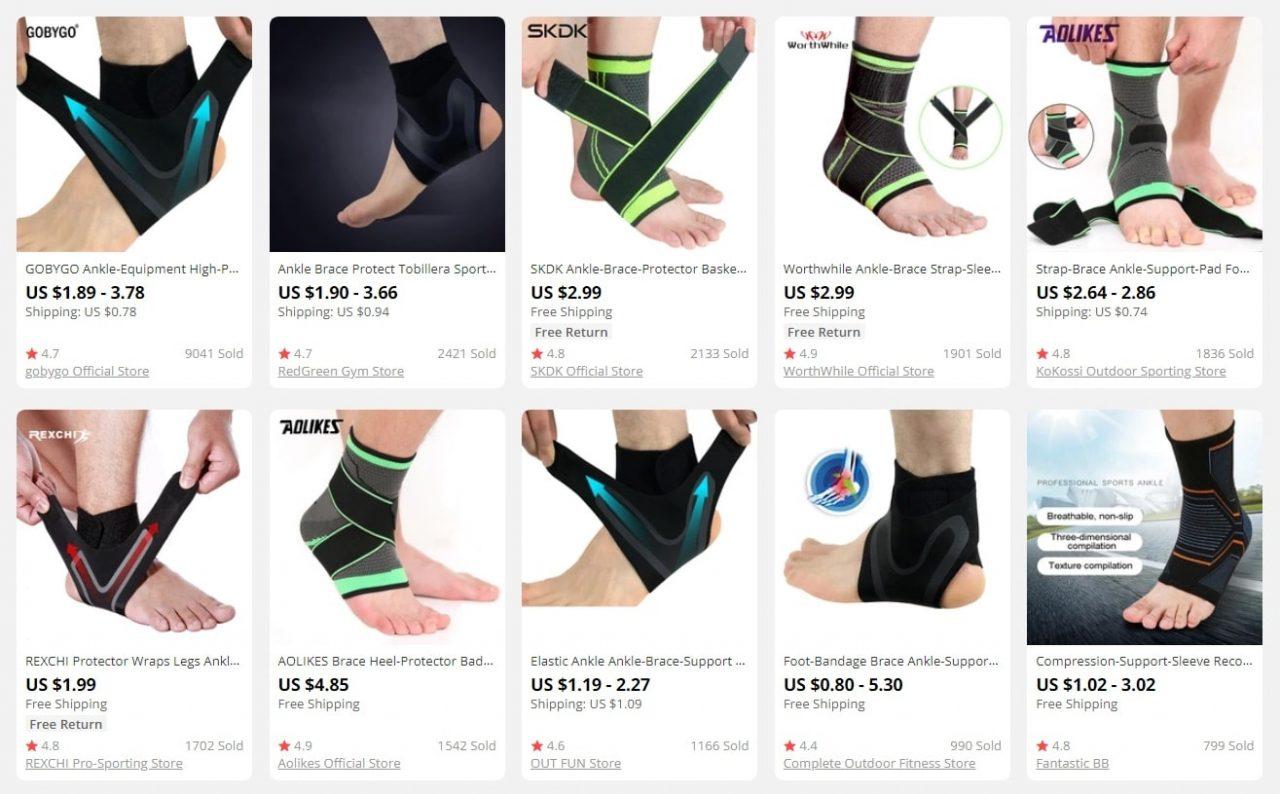 Arm sleeves

Back support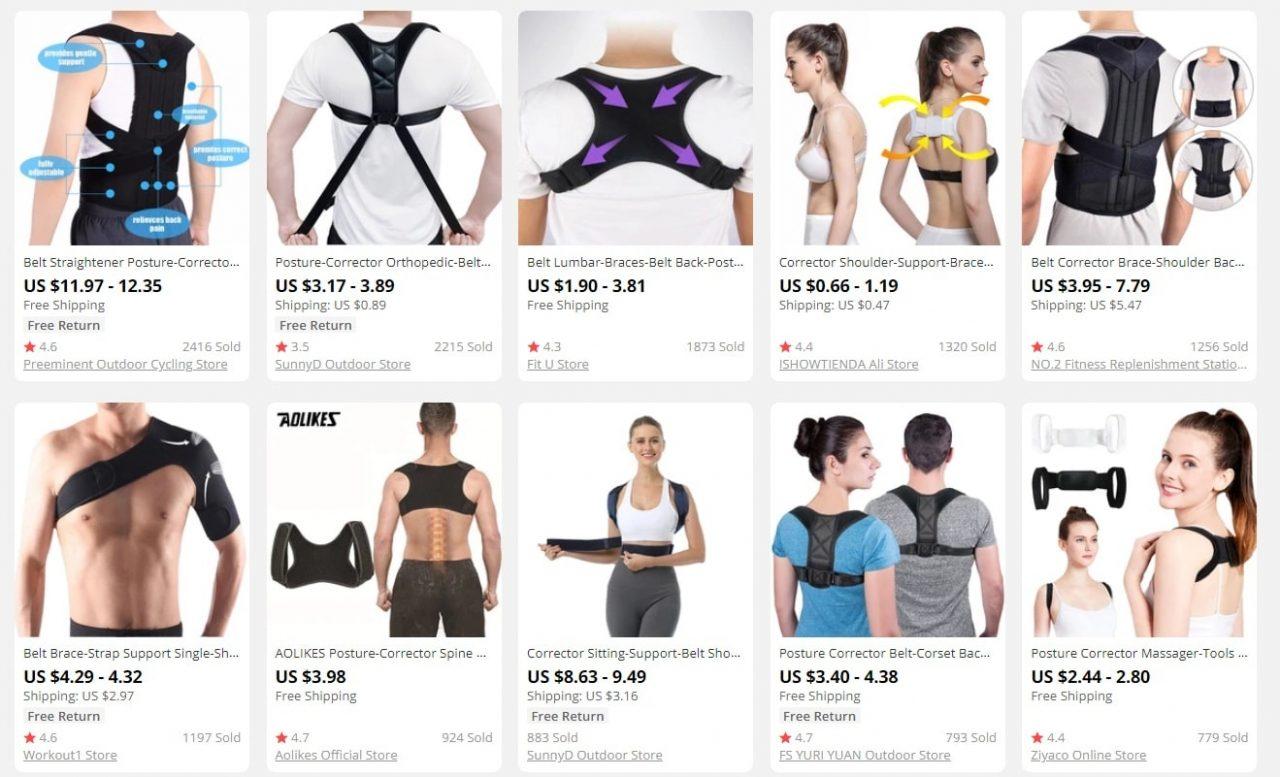 Knee support

Waist support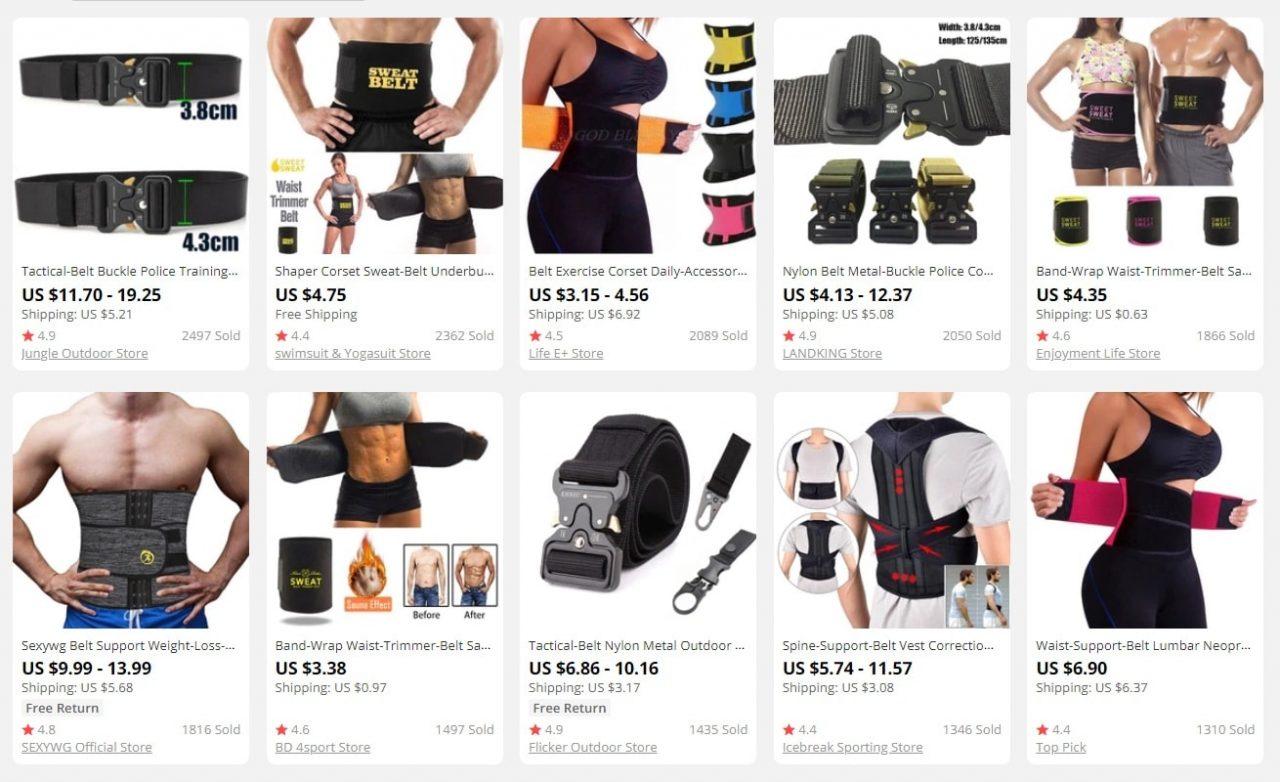 Wrist bands and gloves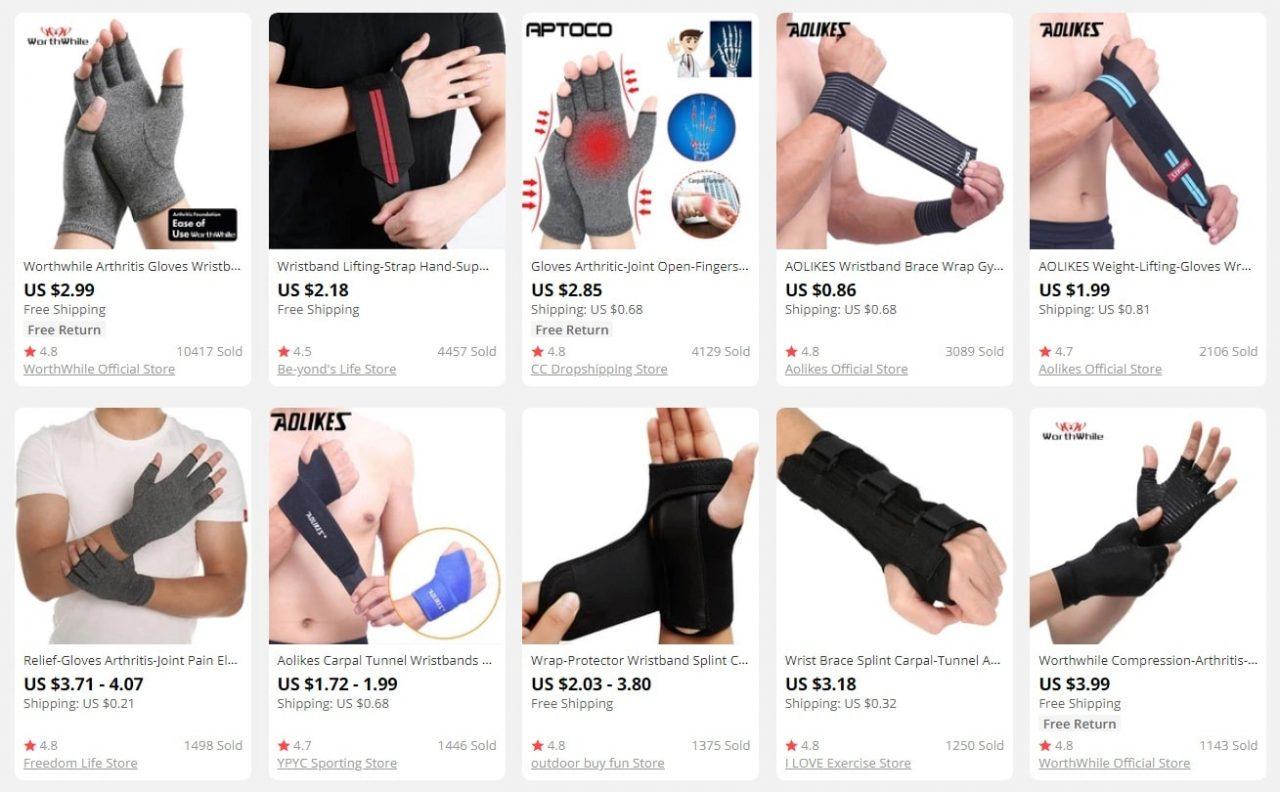 Final thoughts on dropshipping sporting goods
In practice, dropshipping sporting goods can really become your gold mine. These products are extremely popular on the market, meanwhile, the interest towards them has been increasing on a permanent basis.
AliDropship, in its turn, is happy to provide you with all the necessary information and IT solutions to let you easily start and run your dropshipping business and make the most of it. So feel free to use our free-of-charge database of trusted suppliers, bestsellers, and promising niches.
So, start your profitable business with 100% ownership right now and build your financial empire by dropshipping sporting goods – or anything else you fancy. 😉