18 Facebook Marketing Tips For Small Business Owners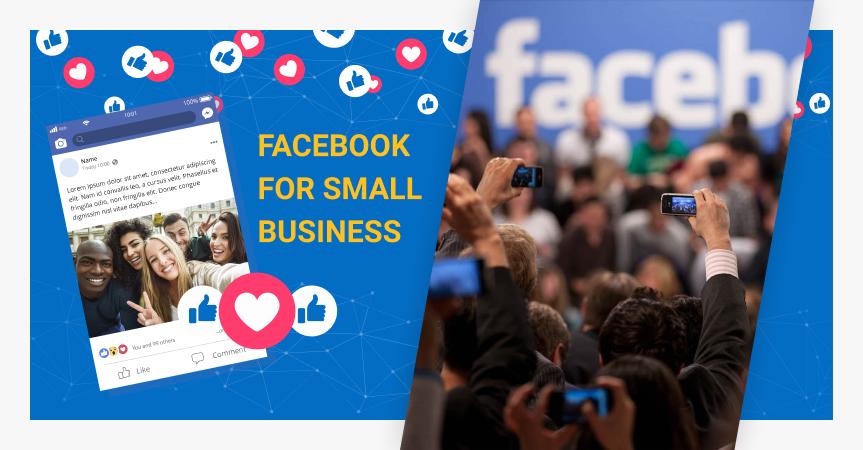 A lot of newcomers to ecommerce use Facebook in a variety of ways. Through this platform, they can attract new customers, retain existing ones and provide customer support. So, are there any specific Facebook marketing tips for small business owners? Let's see!
Why do you need a Facebook page for your business?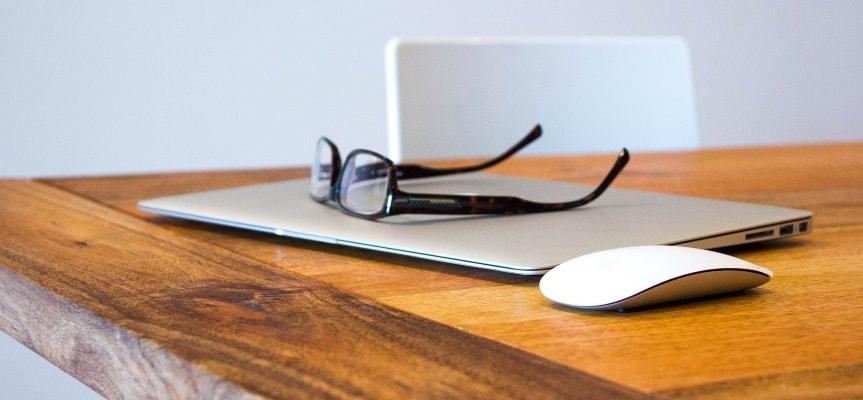 A business not only has to offer high-quality products or provide useful services. Without proper marketing, selling something becomes very difficult (if possible at all).
But unlike huge corporations, small businesses can't afford full-scale advertising campaigns shown on TV or during football matches. They have to find cheaper, yet efficient marketing channels, and Facebook is one of the best.
Today social media presence is a must even for large companies, and there are several reasons why.
– Communicating with followers and potential customers through social media makes this experience more personal. They get to know you as a real person rather than a faceless, cold-hearted business. This way one can build closer relationships with clients and easily earn their trust.
– Experimenting with different types of content and communicating with followers lets you know your target audience much better. In turn, knowing who your potential clients are and what they want serves as a great beacon for any business.
– A Facebook business account can successfully lead traffic to your dropshipping store and, thus, convert followers into customers.
– More and more people consider social media as a place where they can get help or complain about products and services. As a result, small businesses should treat social networks as another channel for customer support.
18 Facebook marketing tips for small business
Social networks aren't just advertising platforms. Even if you managed to get people interested in your page somehow, it doesn't mean they will not unsubscribe – unless you offer them something valuable to stay.
1. Provide valuable content
One of the most common reasons why subscribers keep leaving is not providing relevant content.
Facebook users follow accounts because they can consume content they find interesting and useful in the first place. Not getting what they expect leads them to unsubscribe.
So, whenever you create a post, think carefully: does this post have any value for the audience? For example, if I follow an account devoted to fitness and sports, I expect to see a lot of tips and recommendations on exercises and perhaps sports news. Such posts should be the core of your content strategy.
2. Post regularly
Even if Facebook users find valuable content on your account, they may still leave in case the content is not updated regularly. People use social media all the time and expect to enjoy content every day or weekend depending on its type.
However, if new posts appear randomly once or twice a month, users will quickly lose interest.
3. Post at the right time
Posting at the right time also plays an important role as it affects whether people will see these posts in the feed.
For example, most people check the feed in the morning, at lunch and in the evening. So, if you post something soon after they start working, the posts will get lost among others by lunch time.
However, what is the good and bad time for posting depends on your audience, where they live and work, etc. So, you'll have to analyze these factors before developing a posting schedule.
The Social Rabbit plugin can help you create posts and automatically publish them on four social networks including Facebook.
But keep in mind that posting too much can annoy followers. Depending on what content you create, you may want to publish something 2-3 times a day.
4. Engage followers
To successfully use Facebook for small business, one has to engage with the audience. Engaging means interacting, responding to the actions of others. Liking posts, commenting, answering and asking – all these activities refer to engagement. But the same goes for you!
Small business owners who want to promote products on Facebook also have to answer, ask questions, like and comment. People on social media want to be heard, want a place to share their thoughts, feelings and experience. Give it to them, and they'll feel attached to your brand and the social community you're creating.
5. Don't go over the top with advertising
Of course, since you want to convert followers into customers, you can't do without advertising. But when accounts post nothing but ads, followers lose interest and unsubscribe.
How much is enough? A couple of years ago, I'd say 80% percent of posts should be entertaining while only 20% should directly promote products. But it seems that businesses have proven that this ratio isn't always the right one.
You too must experiment to figure out the right proportion. Just remember, posting promotional posts brings leads but annoys. Posting non-promotional content makes followers happy but brings no sales. You can afford more promotional posts if they are really creative or funny, though.
6. Optimize your profile page
Because tabs serve as the navigation bar for your Facebook business page, it is important to make sure they are well organized and improve the audience's ability to find information. By optimizing tabs, restructurizing and including or removing important tabs, you provide the user with a smoother experience.
Optimizing your profile page maximizes the information available to your audience about your business. Make sure all your contact information is complete, correct, and up-to-date, and implement the following to optimize your profile:
The custom page address for your business page. This will usually be your business name or a phrase associated with your brand.
Your profile page should link to your website, and you should also make sure your website links to your profile page.
Add your logo as your Facebook profile picture and create a suitable banner for the cover image. Your cover image should be different from your profile picture. Usually, brands keep their logos as their profile picture for years and years.
Your cover image should not be your logo or main product. Make sure your cover image is interesting – it could include a poster of your new ad, a new campaign, initiative, or product. It should be changed frequently to fit your needs.
Facebook Marketing Tips For Small Business to convert followers into customers
Convincing people to stay on your Facebook account doesn't guarantee they will automatically become customers. The whole idea of using Facebook for small business is to earn money. Here are some general tips on how to convert followers into customers.
7. Create a Facebook group
Build a Facebook Group centered around your customers' interests.
Groups are another great "extra credit" tool you can use to drive engagement. They are digital spaces for people to share information and idea and hopefully, a passion for your brand.
What's in it for them to want to join your group? Think of ways to give back to your community and support your clients. You can use Facebook Groups to showcase your expertise and provide added value to your fans, with bonus content or special deals that are just for "members." This is a great way to build trust and ongoing loyalty.
If people are passionate about your brand, you may not even need to create a special space for them to gather: sometimes fans will create their own Facebook Group with a focus on your brand.
The key is to find a niche within your customers' interests and give them a space to connect. As that group grows, you can sparingly share your content, such as relevant articles or whitepapers.
In general, though, fan-made Facebook Groups are an amazing sign that you're doing something right. Lucky you!
8. Link posts to your website
Don't call me Captain Obvious! Many beginner entrepreneurs expect Facebook users to find such links in the profile's About section on their own. But the truth is nobody's going to bother.
Therefore, placing such links under posts and even comments is a must. People may enjoy your Facebook posts and even take interest in products you promote. But without a link that can lead them to the store, they will never convert into actual customers.
9. Offer exclusive coupons
Think about this. There are hundreds (or even thousands) of people following your Facebook account and you want them to purchase goods from your store. Then how about rewarding them for being a part of the community?
Try offering exclusive, followers-only coupons. This act will make subscribers feel special. Besides, when offered a discount, most people will at least visit your website and browse the catalog.
There's also another reason to offer coupons instead of simply announcing a discount on some of the products. By offering a discount, you ask site visitors to buy something at a certain price even if it's cut. But a coupon is a free offer, a gift. Followers get it for free and it would be a waste not to use it.
10. Repost content from your blog
If your dropshipping store has a blog, it's a good idea to repost some articles on your Facebook page. It's another type of content that can help you engage with the audience. However, pure reposting will hardly convert any follower into customers.
To do that, repost just a certain part of an article which will spark interest and then offer subscribers to read the whole article on your blog. It may not result in actual sales, but this trick will drive a certain percentage of your social media followers to the website. And who knows, maybe they'll browse it for a while, look the catalog through and find something interesting.
11. Encourage user-generated content
Even if you're able to create the most amusing and exciting promotional posts in the world, it'll always feel like an ad. And it'll always lose even to the ugliest posts generated by your followers.
Buyers trust other buyers much more than brands or experts. That's why you need to encourage user-generated content whenever possible.
Use hashtags to find required content posted by your followers. Ask for permission to repost and always thank such users with a discount, or a coupon, or a few moments of glory. For example, many Facebook users would be glad to share their experience with your product in an interview of a sort. You can also make contests or simply repost customer reviews.
12. Announce discounts
Offering discounts always brings results, so you shouldn't ignore this method of attracting customers. As for social networks, they are a great place to announce discounts and sales promotions, especially when such offers are limited.
13. Narrow down your audience
The point of Facebook marketing for small businesses is to narrow down audiences and test to see which will produce the most results for a given objective.
Narrowing down your audience allows you to test which audience will produce the most results – just like running TV ads in different cities. For instance, a coffee seller could narrow down their Facebook audience to those who like their instant coffee. From there, they can research demographics.
Tips for providing great customer support
Facebook (just like other social networks) can serve as a customer support center. Nowadays a lot of buyers think it's Ok to leave reviews and ask questions on a brand's Facebook page. Therefore, you should learn how to handle such users.
Here are some Facebook marketing tips for your business:
14. Always respond
Ignoring complaints is the worst thing brands can do. And it'll affect not only the one complaining but other followers as well since the whole community will see angry comments with no response.
15. Respond fast
Quick response is a testament to good customer service. Of course, it's impossible to react to every complaint within five minutes if you're a small dropshipping business with just one person in charge. But it's a must to respond at least within 24 hours. Many dropshippers check complaints the first thing in the morning.
16. Be polite and patient
I guess this is self-explanatory. We all complained to businesses and we all expected the guy on the phone to be polite and courteous no matter who was right and who was wrong. Same goes for your own business.
Stay calm, be professional, and always start with an apology for inconveniences (even if you know the client is wrong).
17. Solve the problem
After apologizing publicly, contact the customer privately and try helping him or her. Even if you succeed, it's a good idea to offer a discount, a coupon, or something else for free to the client. If you fail, don't hesitate to refund, apologize again and offer something even more valuable or else you'll lose the customer forever.
However, don't offer discounts publicly as some followers may want to imitate complaints just to get one too.
18. Ask complainants to remove angry posts
If the problem is solved, most customers calm down and some even feel sorry for getting angry. Therefore, asking them privately to remove the angry posts or comments can work. Or you could ask them to write another comment saying that the problem was solved and everything is cool now.
Or simply respond to the original post again and write that the problem is solved.
Facebook Marketing Tips For Small Business: Conclusion
Having a Facebook account with thousands of followers is no use unless you know how to convert them into actual customers. Besides, if you don't provide them with high-quality content, you will quickly lose all the audience. But with a proper Facebook marketing strategy, you can turn the account into a stable source of regular buyers.
With these Facebook marketing tips for small business owners, you're unstoppable! Now, whether you launch your own online store from scratch or buy an already thriving business, you can easily put our advice into practice, dropship, and prosper!