Halloween Is Coming! Best Products And Ideas For The New 2023 Season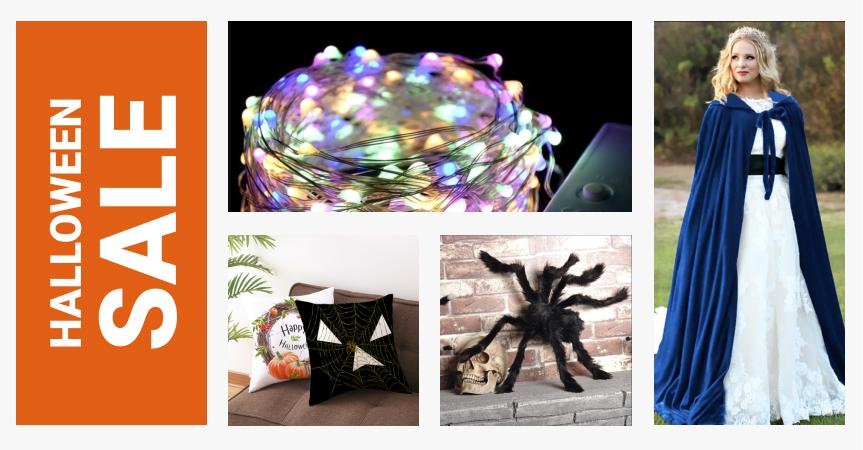 Running sales is a reliable way to attract new customers and increase profit. With October getting close, it's time to prepare your dropshipping store for Halloween. Presenting Halloween products to dropship this year.
No matter what kind of products you sell, it is reasonable to run holiday sales regularly. Although the niche of your store may be far from the Halloween theme, it's Ok to import at least several holiday products to join the celebration.
Halloween is a widely celebrated tradition in the United States, with around 70 percent of Americans planning to participate in Halloween celebrations in 2023.
The National Retail Federation estimated Halloween spending to reach record $12.2 billion!
Consumers are looking to get an early start on their Halloween shopping. Nearly half (45%) of those celebrating the holiday plan to start shopping before October.
It means that if you want to benefit from a Halloween sale, make sure to prepare your dropshipping store beforehand! So, before moving on to what Halloween products you can dropship, let's discuss what you do with your website.
How to prepare your dropshipping store for Halloween?
First of all, make sure to create Halloween atmosphere on your website. You don't have to completely overhaul the site's design though. A few banners or an alternative header image should be enough.
Make sure to create Halloween covers for your social media accounts as well.
Consumers expect retailers to offer discounts and gifts during holidays, and Halloween is no exception. However, you don't want to cut prices too much. Otherwise, you won't be able to make a profit.
So, before launching the sale, analyze your current prices and the prices for new products you are going to import.
It's also a good idea to use some of AliDropship's add-ons: Gift Box to create free offers, Bulk Discounts to stimulate customers to buy more, and Product Bundle to offer product combos.
Import Halloween products to sell
Depending on the niche of your store, you may want to focus on certain product types while avoiding other categories. It is also important to take into account the prices on AliExpress and shipping options.
Right now a lot of markets are still suffering from COVID-19. People are unwilling to spend large sums of money, so pick products carefully.
Also, avoid copyrighted products as trying to sell such items can cause serious issues.
Prepare promotion campaigns
Finally, you should create all the necessary marketing materials for Facebook and Instagram advertising.
Halloween products to sell in 2023
Just like during Christmas, people decorate their homes a lot for Halloween parties. Therefore, one can expect high demand for such products. On AliExpress, you will find a rich variety of different product types.
String lights
Although these goods are not directly related to Halloween, the weak led lights can be used to create great haunted house decorations.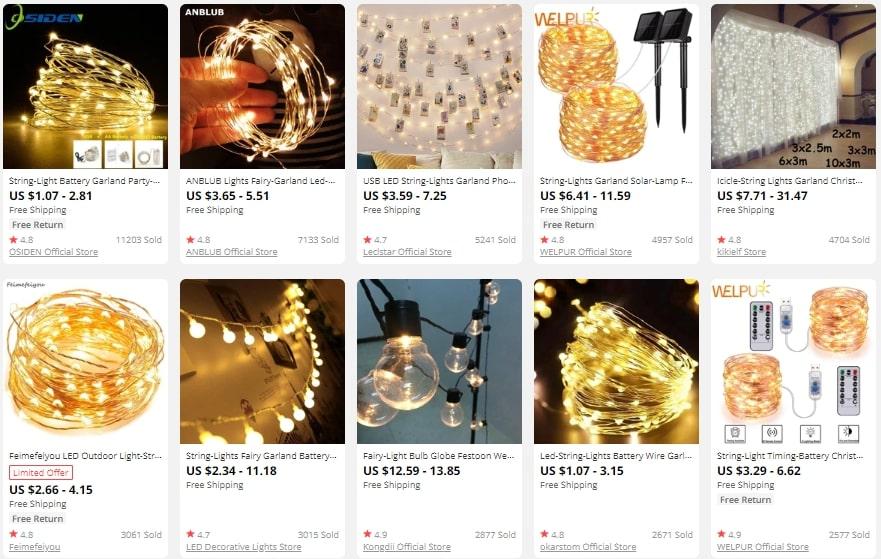 Halloween cobweb
Another way to make horror décor is to place spider webs all over the place, and AliExpress has a lot to offer.

Halloween wall stickers
Alternatively, you can sell wall stickers as they are affordable and pretty easy to use. Buyers can also easily remove them after the holiday.
Halloween pillow covers
I would also suggest that you import a couple of pillow covers. Some of the models on AliExpress look rather funny, but you can also find gloomy-looking ones.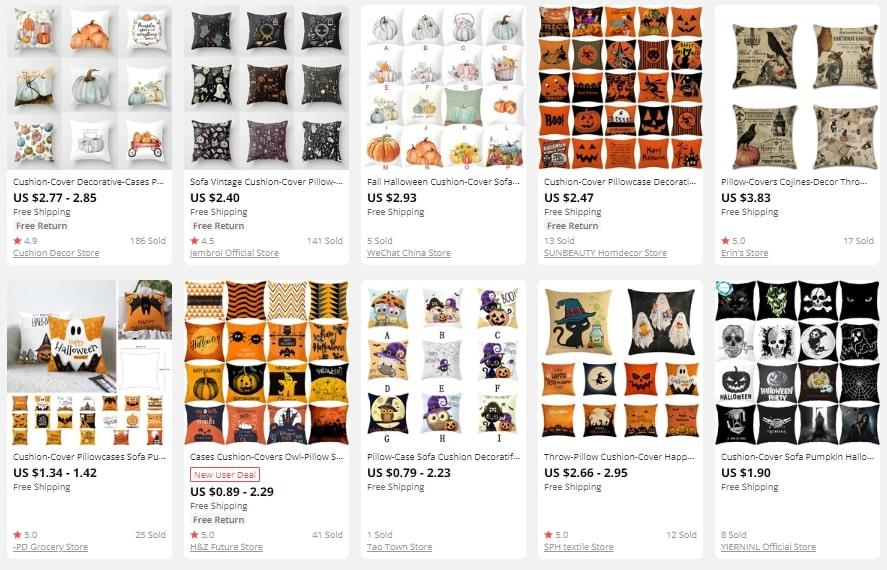 With all this stuff, your customers will be able to create a perfect Halloween atmosphere.
Another category of Halloween products you can dropship embraces a variety of toys. When picking such goods, focus on toys that can be used for pulling tricks on friends.
Halloween fake blood
Products like these are mostly designed for pulling tricks but will also make a good make-up for those who cosplay vampires or zombies.

Halloween fake insects
A good choice if your customers want to scare someone to death. They can also be used for decoration.

Halloween plush toys
Many people are charmed with supposedly scary characters that look fluffy and cute. Halloween plush toys can trigger impulse purchases really well, so importing them to your inventory is a smart move.

Halloween costumes & outfits
Costumes have been traditional Halloween products for decades. Although such goods have high potential, one must be extremely careful when importing them from AliExpress.
First of all, clothing isn't cheap, which will make costumes harder to promote. Second, if you fail to find high-quality products, you'll have to deal with a lot of customer complaints and refunds. Finally, you will find plenty of copyrighted goods in this category, which is dangerous from a legal point of view.
On the other hand, there are still certain product types to choose from.
Halloween costumes
Instead of offering outfits of Marvel characters or anime heroes (it can be harmful to your store in terms of copyright issues), you can focus on more generic vampires, zombies and witches.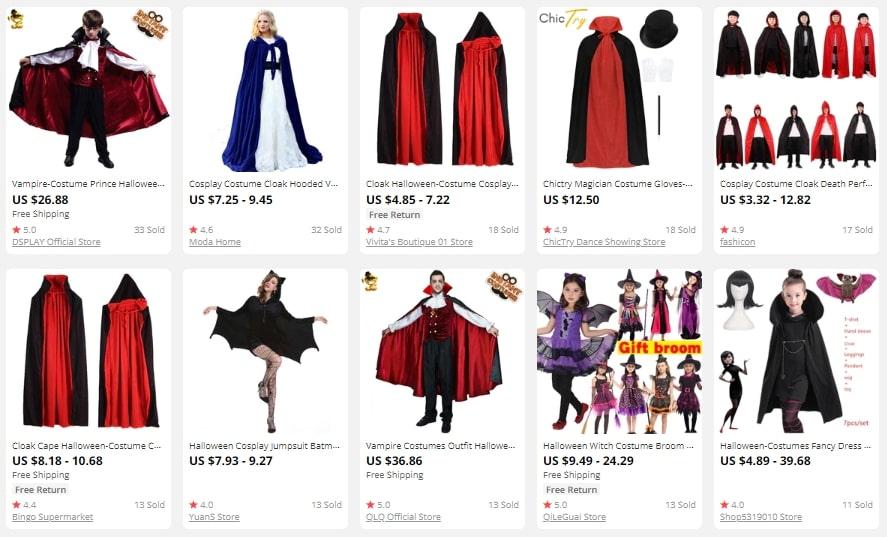 Gothic dresses
In addition to cosplay clothing, you can also offer gothic dresses as these products are often associated with Halloween as well.
Halloween T-shirts
Today one can find printed T-shirts for any occasion including Halloween. I was able to find lots of models both gloomy and funny.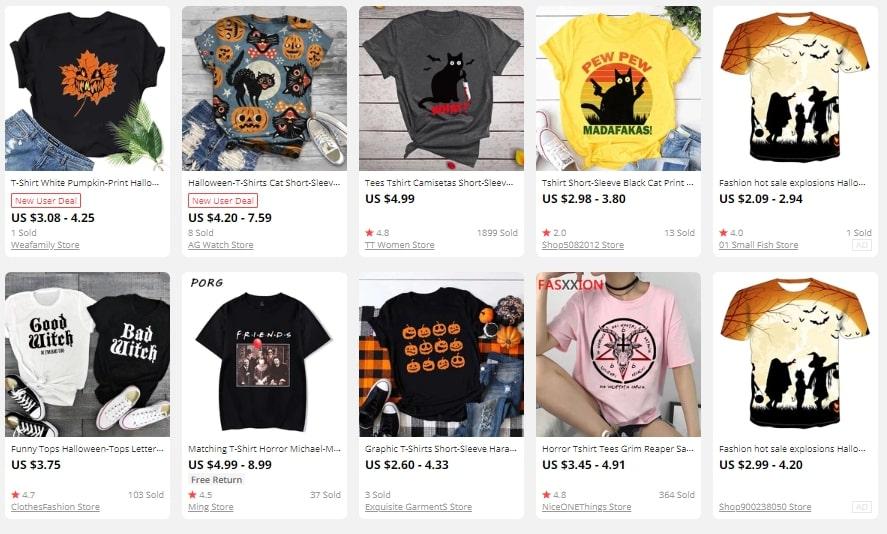 Halloween jewelry & accessories
These Halloween products demonstrate a number of advantages over clothing. Being more affordable, they can trigger impulse purchases really well. At the same time, they can be used both as a part of a Halloween outfit and as a regular accessory.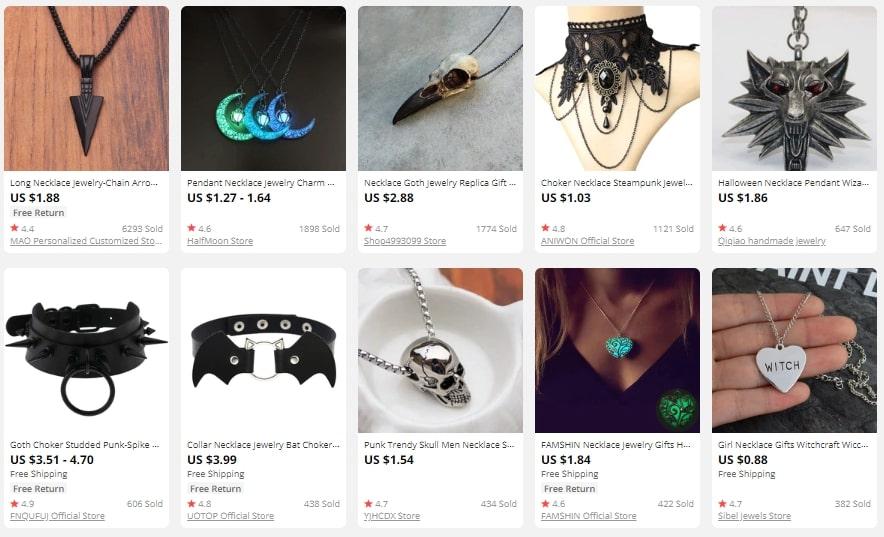 Use these tips to prepare your dropshipping store for the upcoming holiday but don't take too long. As I mentioned above, people will start shopping long before October, so hurry up!
We're happy to share a Halloween preparation guide, as well as individually made unique promo materials, with you!
Need expert assistance to make your pre-holiday actions as smooth as possible? Try our custom store and enter the world of ecommerce hassle-free!