How To Reduce Ecommerce Website Cost And Launch An Online Business For $0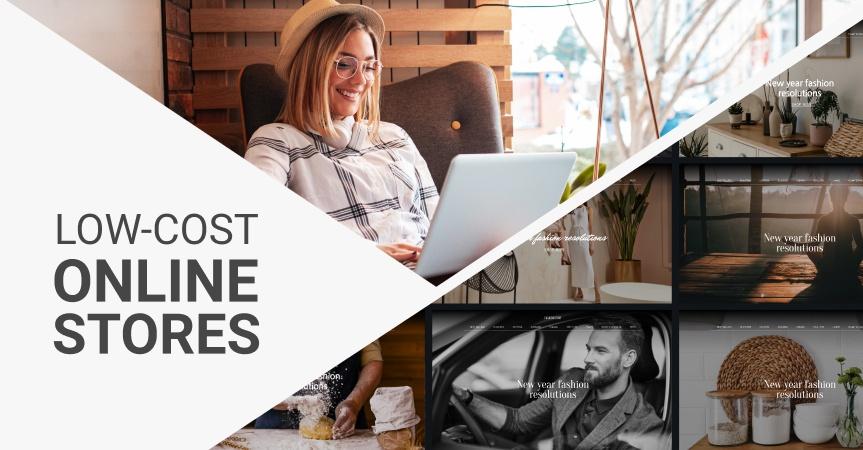 Have you ever googled how much does it cost to start an online business? You've probably read that an ecommerce website cost can vary from $5,000 to $55,000. But is there a way to reduce these startup expenses somehow?
I have to admit: to me, these numbers are pretty scary.
That's why I'd love to share a couple of tips on reducing the development costs with no damage to the store functionality and appearance!
Shall we begin?
What are the 100% must-haves that an ecommerce website cost needs to cover?
For a start, let's first of all make a list of the essential website elements. Here, we will talk about the absolute basics. Without this stuff, your dropshipping store won't operate at all, or will work in a really bad and inefficient way.
Without hosting, you can't make your website data visible to Internet users. Simply speaking, no one will be able to see and access your store, which obviously means that your business won't exist.
So, an inevitable expense that you will have as a website owner is a hosting fee. It is paid every year, and it depends on the hosting provider and the volume of data you need to process. The hosting plans provided by AliDropship, for example, vary from $48 per year to $220 per year.
Domain is the main part of your store's URL address: similarly to a real-life building, a website doesn't exist in a void. The address identifies the exact location of a site, and gives Internet users the opportunity to find and access it.
The amount of payment for a domain can also vary greatly: it depends on the overall domain appeal and its probable demand. Plus, the registrars (the services selling domain names) set their own prices for the available domains even though they all have the same database.
CMS, or a content management system, is a platform that forms the basis of your website. Simply speaking, it defines the appearance, layout, and functionality of your store.
Sometimes, inexperienced dropshipping newcomers register within specialized website building platforms. They use their capacity to create a store within this particular exommerce system. In this case, they play by the rules of this service and never become 100% owners of their stores. Technically, these sites belong to this platform which has the right to put specific limits on the entrepreneurs' activity.
As an alternative, if you want to run a totally independent business, you can either install an already existing CMS on your site (there even exist awesome free options like WordPress), or develop a completely new one. Obviously, the development will require a solid technical background or a considerable sum of money to pay to skilled developers.
Website planning and development
So, you have a domain, a hosting, and a CMS. In other words, you have already built the ultimately necessary foundation for your future dropshipping business.
Still, at this moment, it is not a store yet: it is just an empty shell of a website that you need to fill with the necessary content.
There are lots of things to do at this stage as you need to:
Install a theme that defines the visual side of your store
Create a product base
Structure the items into convenient categories
Make information-rich pages like Terms and Conditions
Integrate payment gateways
Make sure that the site is responsive enough to be correctly displayed on any type of device
Optimize the site for search engines, etc.
If you're going to outsource these tasks, don't forget to include them in your list of future expenses, or take your time to learn how to do it all yourself.
What should preferably be included in an ecommerce website cost as well?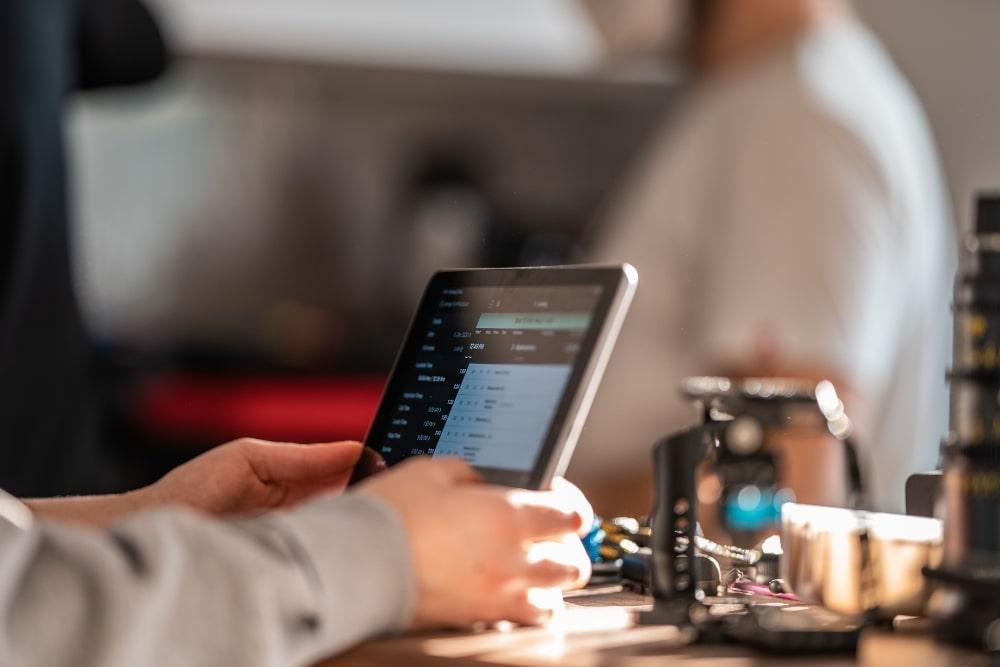 Now, let's talk about the online store elements that are desirable, but not obligatory. Without them, your store will work anyway, but with their help, you can achieve much greater results.
Good-looking product pages
Captivating product photos and descriptions don't simply give your store an attractive appearance. They inspire visitors' trust, stimulate more active shopping, and improve your store rankings in Google search results.
Various design elements, such as logos and promotional banners placed within your online store, play a crucial role in your brand image creation. They make it easier for your current and prospective buyers to associate themselves with the brand message, remember your store, and differentiate it from competitors' sites.
By integrating social networks' widgets on your website, you provide your store visitors with highly valuable social proof. Therefore, you make it easier for your potential buyers to make up their minds and place their orders more quickly.
By setting up email notifications, you get the opportunity to reach your buyers via emails and notify them about the latest changes in their orders' status.
These and other marketing-related additions to your site can radically change the principles of the buyer-to-seller communication, and heavily improve your conversion rate. So, if you want to enjoy a higher volume of profit, you should definitely give them a try.
High-quality maintenance is a really important aspect of your store functioning. In order to make your store secure and protect it from the actions of hackers and malware, you should at least update all the tech pieces (CMS, themes, plugins, extensions, etc.) as soon as their newest versions get announced, and create backup copies of your website to get back to them if something happens to your store.
How to cut down an ecommerce website cost?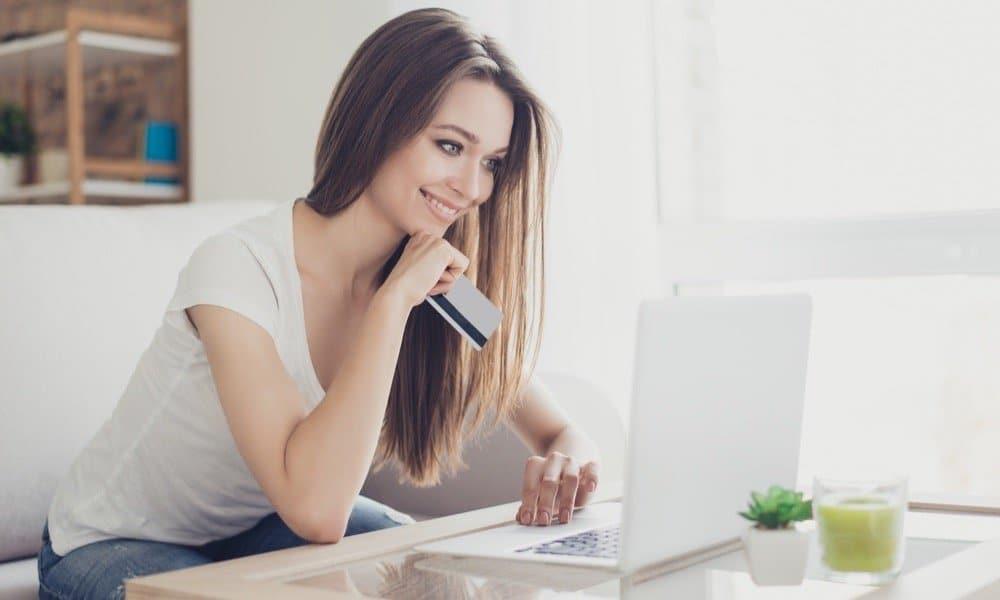 Even with such a long list of necessary and desired elements, a dropshipping store can still be quite inexpensive to launch. Here are some tips for you to consider!
Don't overpay for the domain
As I have already mentioned it, domain names can be bought from several different providers, and each of these services has their own pricing strategy. Read this article to learn more about the most reliable registrars, and to find out how to scan them in a smart way when you're looking for a specific name.
Don't overpay for the CMS
Certainly, you want your store to be awesome, super functional, and unique in its appearance. Still, it doesn't mean that you need to pay extreme sums of money for custom development. Instead, use WordPress as your core platform (read here why this free CMS is your #1 choice), and complement it with any additional plugins and extensions at your choice.
If you ever decide to launch your store on a platform provided by a website building service (it's your choice, after all), read it super carefully what exactly you're agreeing on. Does it require a one-time payment or a recurring monthly/yearly fee? Can the amount of these payments change depending on the number of orders you process or the volume of profit you get? Will you need this platform owner's approval for any of your business actions? Can the platform's owner coordinate your product choice and promotional activities?
Check what's included in the package deals' cost
Again, when ordering a service from an external specialist, read it twice what you will get for your money, and try to evaluate how beneficial this purchase will be for you. For example, the already mentioned hosting solution from AliDropship doesn't include a domain price (which is fairly logical because no one can predict how much will YOUR domain cost), but, at the same time, it goes with a free SSL certificate. Simply speaking, this certificate is visually displayed on your website, and proves that this store guarantees the security of the buyers' payments processed on this site. Do you think it is a valuable addition to your store?
Zero ecommerce website cost: how to get an online store for $0?
Did you know that's possible?
For $0, you can get your ready-to-run online business that includes:
Made for you exclusively in up to 1 business day, it has everything: payment gateways, catchy product pages, domain, hosting,… The site is tailored to your specific business goals and is professionally set up by a team that has already built thousands dropshipping stores for entrepreneurs worldwide.
Already stocked in a Fulfillment Center in California, these products will reach any US address in 1-3 business days! Their info is on your website already — no need to create product catalog from scratch! — so you can just go straight to selling.
Launch your winning campaigns in a click! No more guesswork and costly ad experiments: use the ad materials already proven to sell! These are made for you by a digital marketers' team, and are free to use.
User manuals and marketing roadmaps
There's no need to spend months and years trying to learn how this business works and how to make the most of it. With the ready tutorials and webinars that go together with your store, you'll be running a successful online business in no time.
Your personal manager's assistance is part of the deal, too! You can count on professional guidance at any step of your business journey.
A full-scale, well-operating online business that doesn't cost you a penny! Isn't that a generous offering to explore?
You don't have to spend thousands of dollars to make your online business up and running. It's possible to cut your ecommerce website cost down to zero — and start your online business for $0! Wouldn't you love to give it a try?