Here's How You Can Use Twitter For Business To Attract More Customers!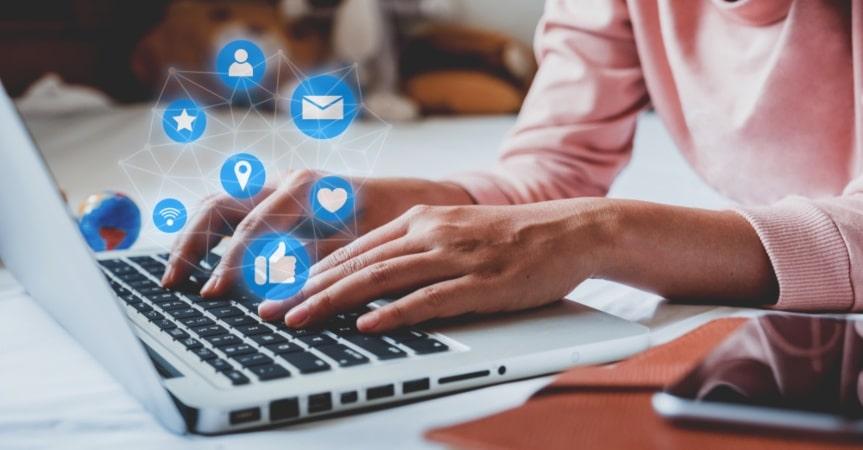 Why use Twitter for business in your marketing campaigns? Well, it helps entrepreneurs and companies bring more traffic to their websites, communicate with customers and increase brand awareness!
I know what you think! Twitter only allows you to post 280-character long texts and it doesn't seem like much.
Still, it's not about the length of your tweets, but about their content! Stay with us to learn how to use Twitter for business.
Why do you need a Twitter account?
Do you use social media in marketing campaigns? Then you might also want to create a Twitter account.
Unlike most other social media, Twitter is designed for short messages called tweets limited to 280 characters only. But in capable hands, it can turn into a powerful tool for attracting customers, promoting products and sharing news and updates with your followers. How? It has a number of advantages over other social networks.
Twitter does not have a filter, so each of your tweets will get to your followers' feeds.
Here you can follow anyone without having to ask for permission. So targeting potential clients, influencers and competitors is simple.
You can organize followers into lists according to different criteria.
By using hashtags, you can find the people interested in a particular theme or relevant to a particular location.
Twitter can be used for a variety of goals. First of all, it helps you build brand awareness and tell people about your dropshipping store and its products. It's also a great tool for increasing customer loyalty because you can communicate directly with your clients. Twitter is often used as another channel for customer support, especially when you have to tell something important and urgent to hundreds and thousands of your clients. And of course, it can generate sales!
Creating a great Twitter profile in 5 steps
Start using Twitter for your business by creating a profile. This is a very important part as each section must contain valuable information.
1. Twitter handle
It's your profile's name. It's marked with @ in front of it and serves as a unique identifier. @name can contain no more than 15 characters. Ideally, you want it to match your business' name, but if that's impossible, try shortening it.
2. Profile photo
This image will follow each of your posts as a visual representation of your business. So pay huge attention to choosing the right picture. Make sure people can see what's on it and can easily associate it with your profile.
3. Twitter bio
Here you have only 160 characters to fully describe your business and make followers like you.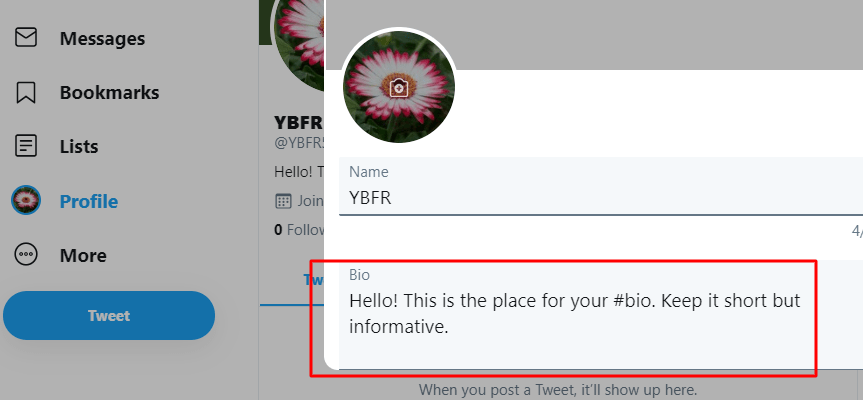 Try being nice, or funny, or inspirational – be personal! Use keywords in your bio because this segment is searchable. But be careful with hashtags: the more hashtags you include in the bio, the less followers you'll have. Use emojis to shorten the text. Let people know what to expect from your profile: tell them about your products, about some valuable qualities of your brand, etc. And of course, include a link to your website or product.
4. Header image
Use this to place pictures and images related to temporary events, promotions, news, or just to keep things fresh.
5. Pinned tweet
On Twitter, you can pin any tweet to your profile so that followers will surely see it as it's always there. Use it to inform people about the latest news or important updates when you don't want anyone to miss it.
Quick tips on using Twitter for business
1. Use hashtags properly
Hashtags, like keywords, are used to identify posts so that even the users who don't follow you could find them. Twitter's trending box shows the most popular posts and hashtags. You can both use the trending ones and create your own.
When making up new one, try looking for ideas among your followers. What hashtags do they use when talking about your products or the theme of your dropshipping store? In any case, make them simple, as well as easy to remember and spell.
Avoid using slogans or melodramatic tags as followers are unlikely to use them in their tweets. Better make up the ones you can organically include in the text. Two or three hashtags per tweet is usually enough.
2. Solve problems directly
In certain cases, you might want to use Twitter to communicate with all your followers at once. But when it comes to customer support, you shouldn't air your dirty laundry in public. That's why when someone complains, you should use direct messages to solve the problem.
Besides, direct messages are not limited in length so you can easily explain the situation even if it's complicated. By changing Privacy Options, you can receive direct messages even from those who don't follow your Twitter account.
3. Use visual materials and polls
280 characters is often not enough to interest people. But various visual materials can aid you in this. Photos, images and GIFs will make your tweets more interesting and informative.
Another efficient method of engaging followers is using polls. They can be funny and entertaining or they can be useful for your business. Ask potential customers what kind of products they prefer, or what their most common problem is, or how they would prefer you to solve a certain issue. Give them what they want, and they'll pay you back.
4. Make your content unique
Don't succumb to the temptation to repost. While it is indeed an easy and fast way to fill your Twitter with interesting posts, this content is not truly yours. Create unique tweets that can't be found anywhere else except your account, and people will follow.
5. Host Twitter chats
Remember that social media marketing includes not only promotion but engaging the audience too. So if you want to use Twitter for business, don't neglect Twitter chats.
Find a relevant and popular topic and prepare a number of questions for discussion. Make sure it's something important, or really amusing, or useful. Don't host useless and hollow chats. Avoid too many questions or unrelated ones.
This way, you can engage your audience and hear their thoughts on the topics related to your business.
6. Don't buy followers
In SMM, it's a popular method of increasing the number of your followers. However, it's often not worth it because they aren't real, they can't interact with your account or other followers.
7. Find influencers
Whatever you do, there's no way you're the only one on the planet doing it. So there are other people interested in the same or similar sphere. And you can benefit from them!
In 2017, 37% of marketers said they use influencer marketing in their strategies. In simple words, these people share your niche and have their own audience that trusts them. By convincing them to promote your product, you can attract this audience to your business.
8. Be careful with your tweets
Before tweeting anything, think what you're about to tweet! A lot of companies and persons made a huge mistake by tweeting something that evoked fury among their followers. Watch out for accidental racism, sexism and things like gender inequality, etc.
How to use Twitter for business advertising
Twitter allows you to use paid advertising to promote your account. Here's how you do it.
1. First, choose a campaign type according to your goals.
2. Set up the duration and budget for your campaign.
3. Set up target audience features such as users' location, language, interests, etc.
4. Choose what tweets you want to promote. Organic tweets will appear in the feed of your account. This option will simply boost your current tweets.
5. Promoted-only tweets are designed specifically for advertising. However, before launching such a campaign, you first need to create promoted tweets.
6. Click on Creatives -> Tweets -> New Tweet to create a promoted post for your campaign. Don't forget to tick the Promoted-only option. Now your followers will not see this tweet: remember that you want to attract new followers.
7. There's also an easier way to promote a particular tweet. Click on Tweet Analytics under your post.
8. Then push the 'Promote your Tweet' button.
9. Choose the location and the budget and confirm the boost.
That's it!
Now you know how to use Twitter for business. Start promoting your own dropshipping store to attract followers and turn them into actual buyers!