10 Useful Things To Buy (And Sell) In March 2021
And, we meet again. March. The third month of the year, but also a year since the coronavirus pandemic hit the world. Consumer needs have shifted and retail practices have adjusted a lot to meet the demands and necessities of the new normal in our world. So today, let's take a look at 10 useful things to buy right now — and what you can add to your dropshipping store to meet online demand.
#1 Personal protection equipment
As strains of the COVID-19 virus continue to mutate, there still is an importance in wearing masks and having protective gear. Thus, any PPE such as masks or face shields are still very much in-demand, and would be great additions or impulse buys for your site.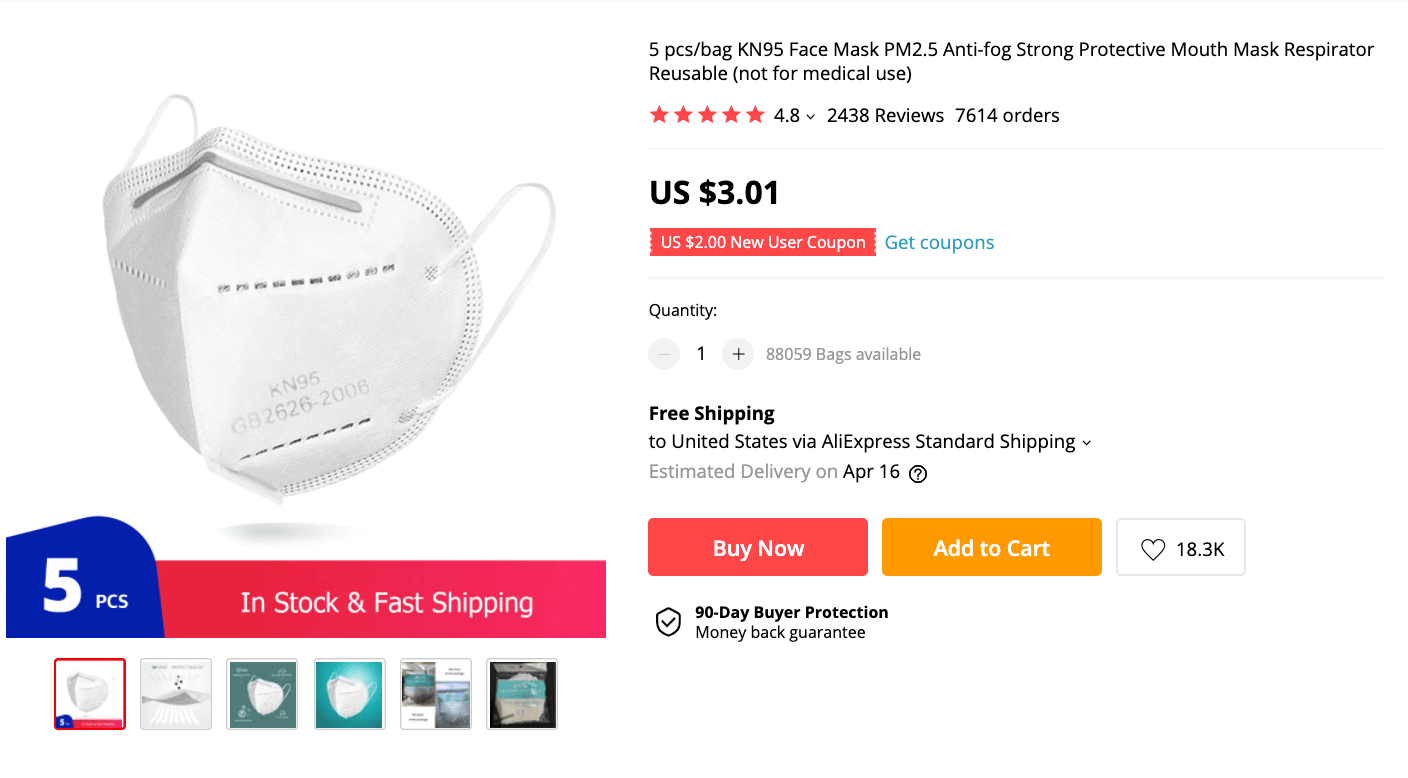 Here is an example of a high-selling N95 respirator mask that has high reviews and over 7,000 orders. This type of item will surely sell well. Despite Google Trends showing a gradual decline in search queries with the term "face mask," we can still be confident that PPE in general will still be in-demand, as long as the coronavirus is not 100% contained.
Google Trends also shows the N95 mask as a breakout topic, meaning it is a rising search term lately.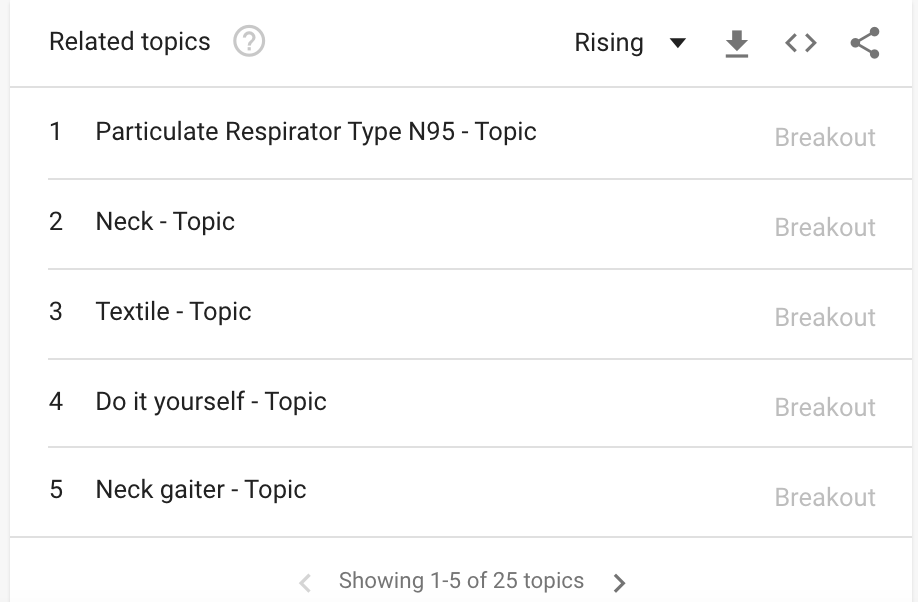 Protective masks will definitely continue to be one of the useful things to buy this year, so if they fit your niche or work well as impulse-buy items, add these to your store.
#2 Massage gear
One word: stress. It's rocketed since the start of the pandemic, leaving many parents, students, and essential workers frazzled out and unable to loosen up. With the on/off closures of personal services like massages or salons, many people have had to resort to buying their own equipment to help find at-home relief while in lockdown.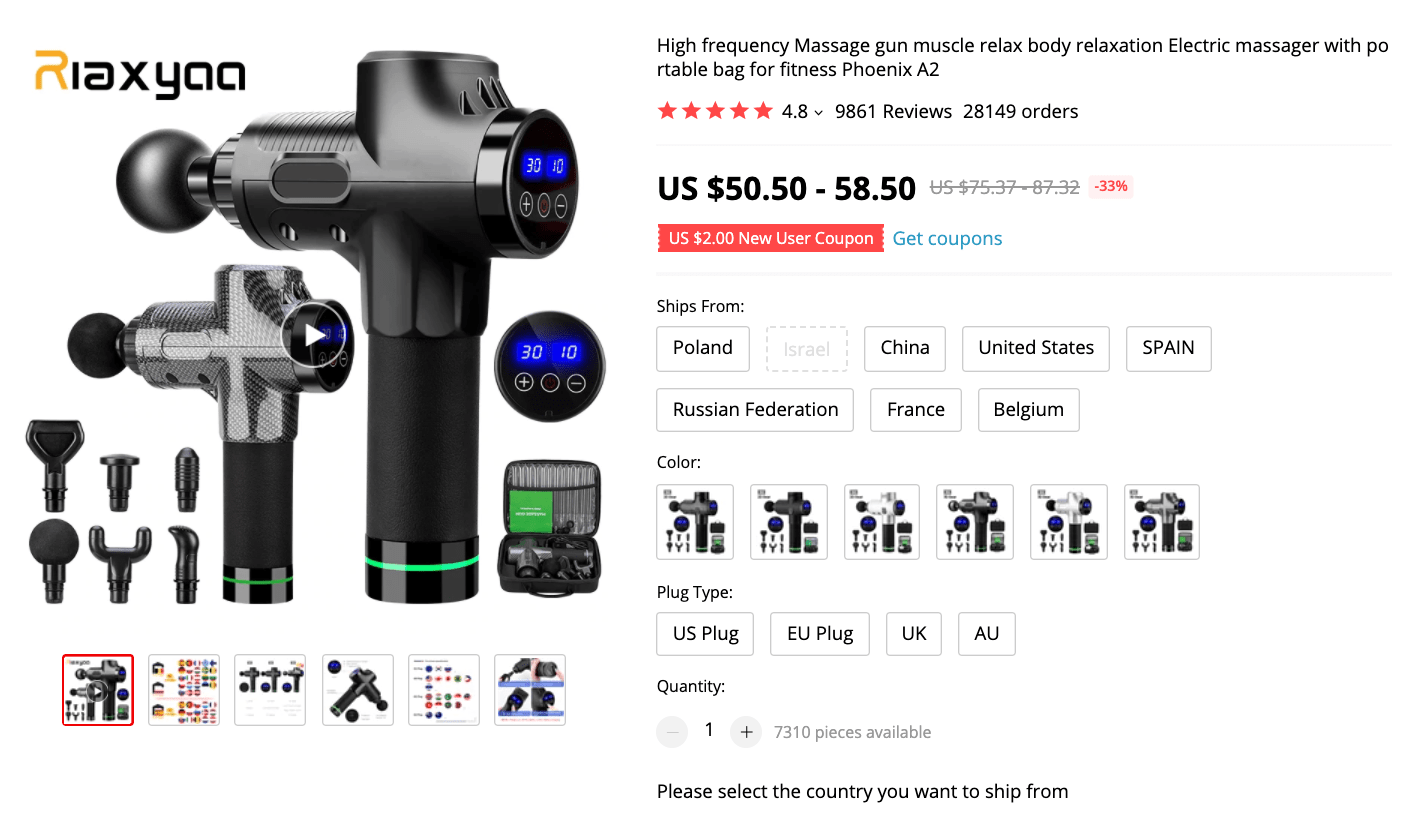 That's why we suggest adding equipment such as this massage gun to your store if it fits your niche or offering. There are many variations of massage equipment such as fit-to-the-neck or made-for-the-back models, so find a variety that can add valuable selection to your online store.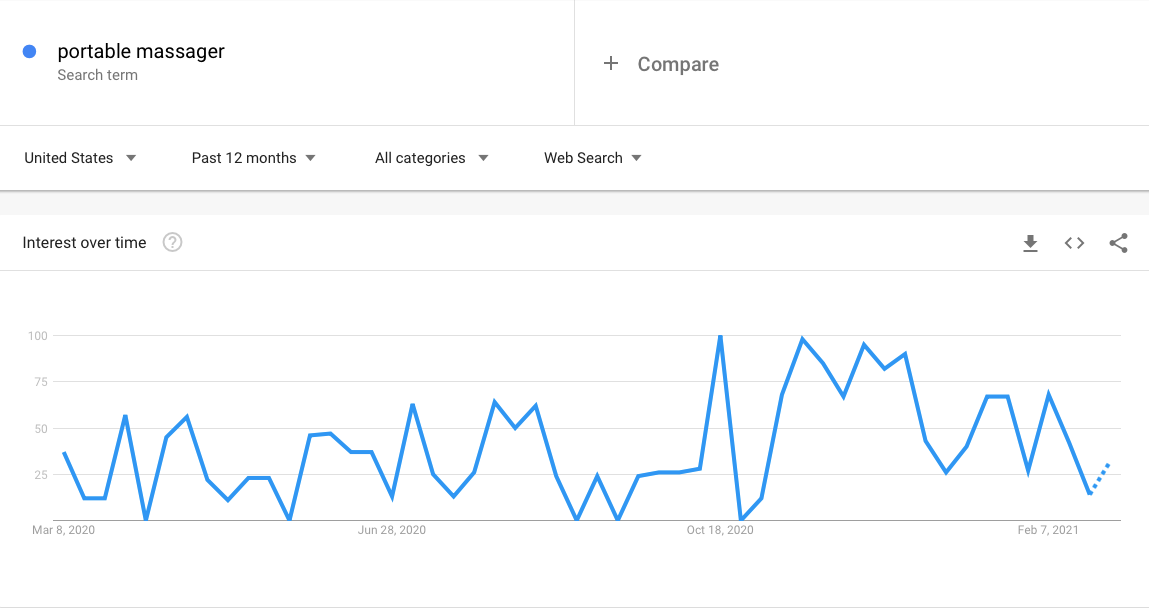 We can see a Google Trends search showing up-and-down trends for the term "portable massager," with a high peak a month or so ago. It's safe to assume this kind of item will continue to ride this trend and have customers seeking out these self-use machines for personal use. We all need to destress from time to time as is.
#3 Athleisure wear
Although trendy already for some time now, clothing that merges casual wear with athletic wear — "athleisure wear," as it's called — really exploded in popularity in 2020 as people started working out and working from home. And the trend isn't stopping here in 2021.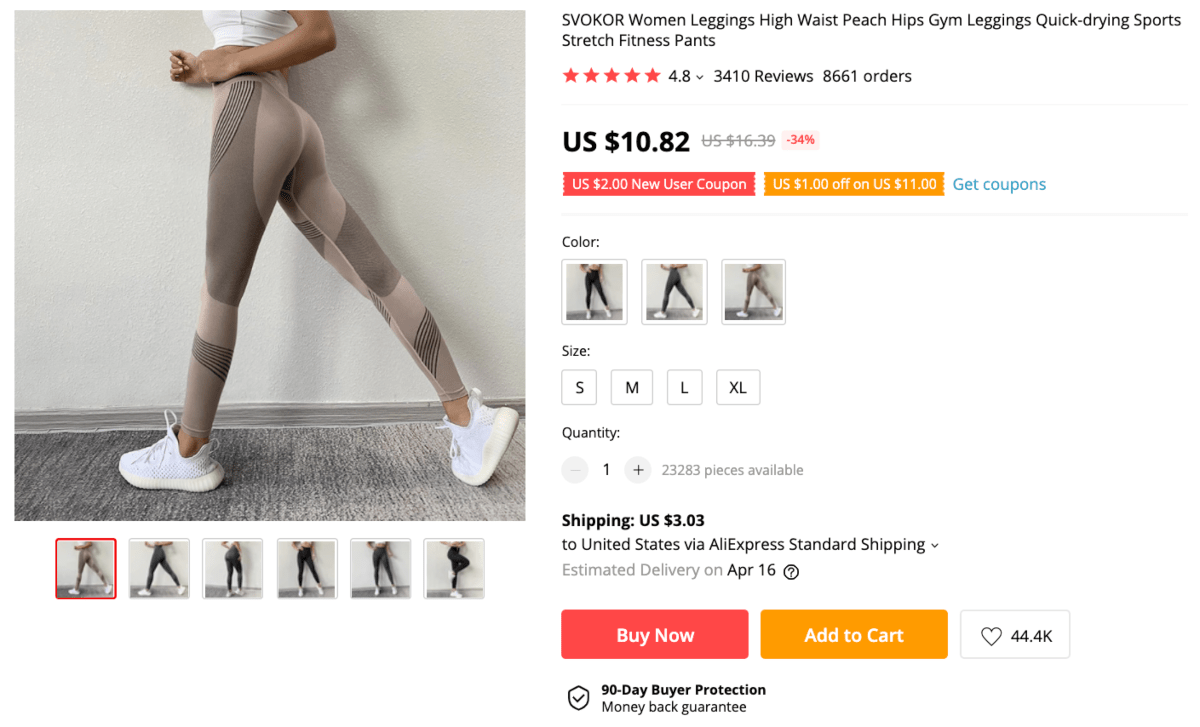 We see here on Google Trends how demand for "leggings," for example, has been pretty steady, even peaking near the end of 2020.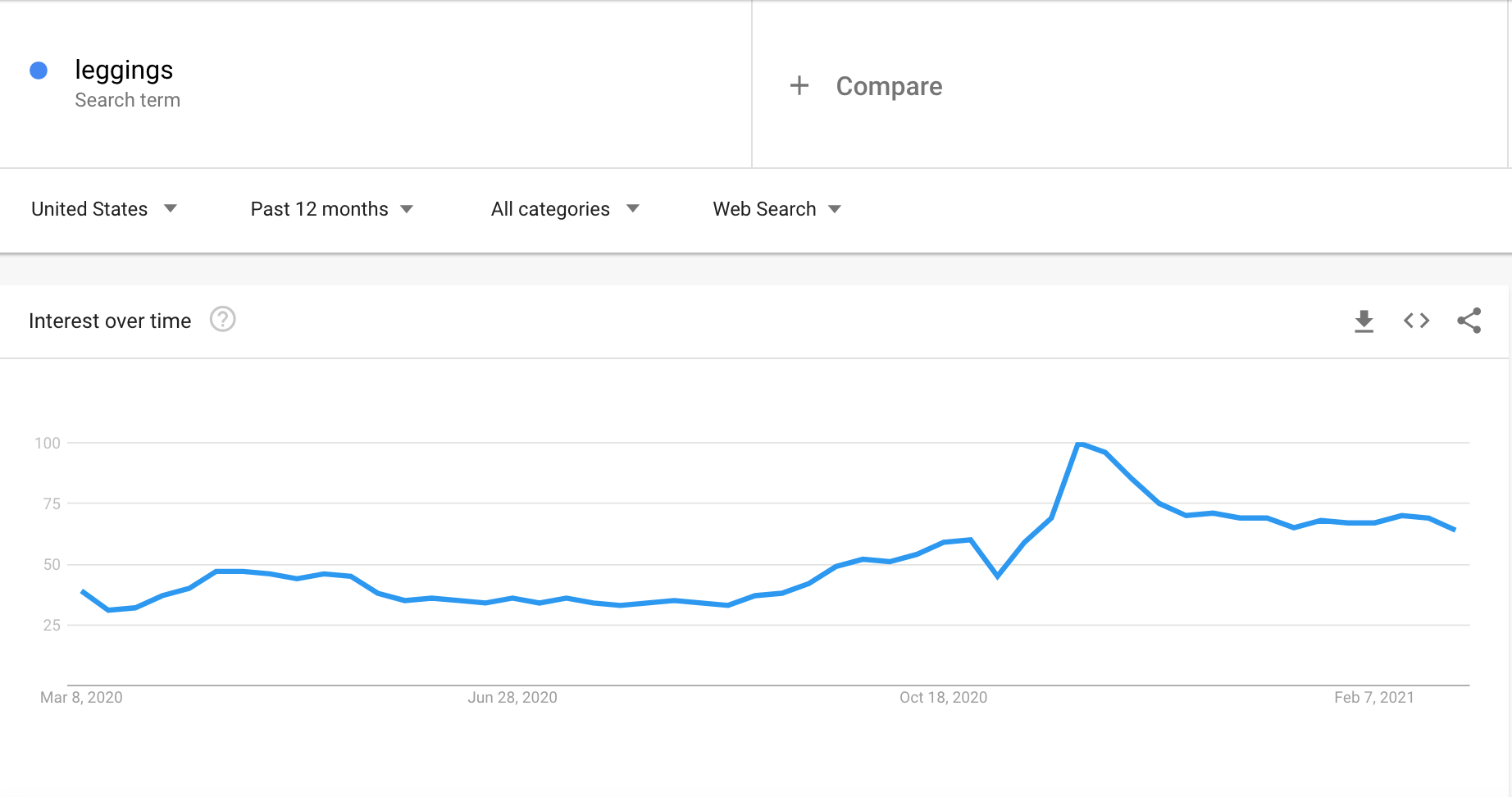 Anything athleisure wear — even for men — can be a sure-hit to sell, as people have become accustomed to functional comfort with the changing trends in fashion.
#4 Cord organizers
Wires, wires, wires. In a time where many people are still learning and working remotely, there's bound to be a party of cables and cords jumbled up around the kitchen table, coffee table, or one's personal work desk.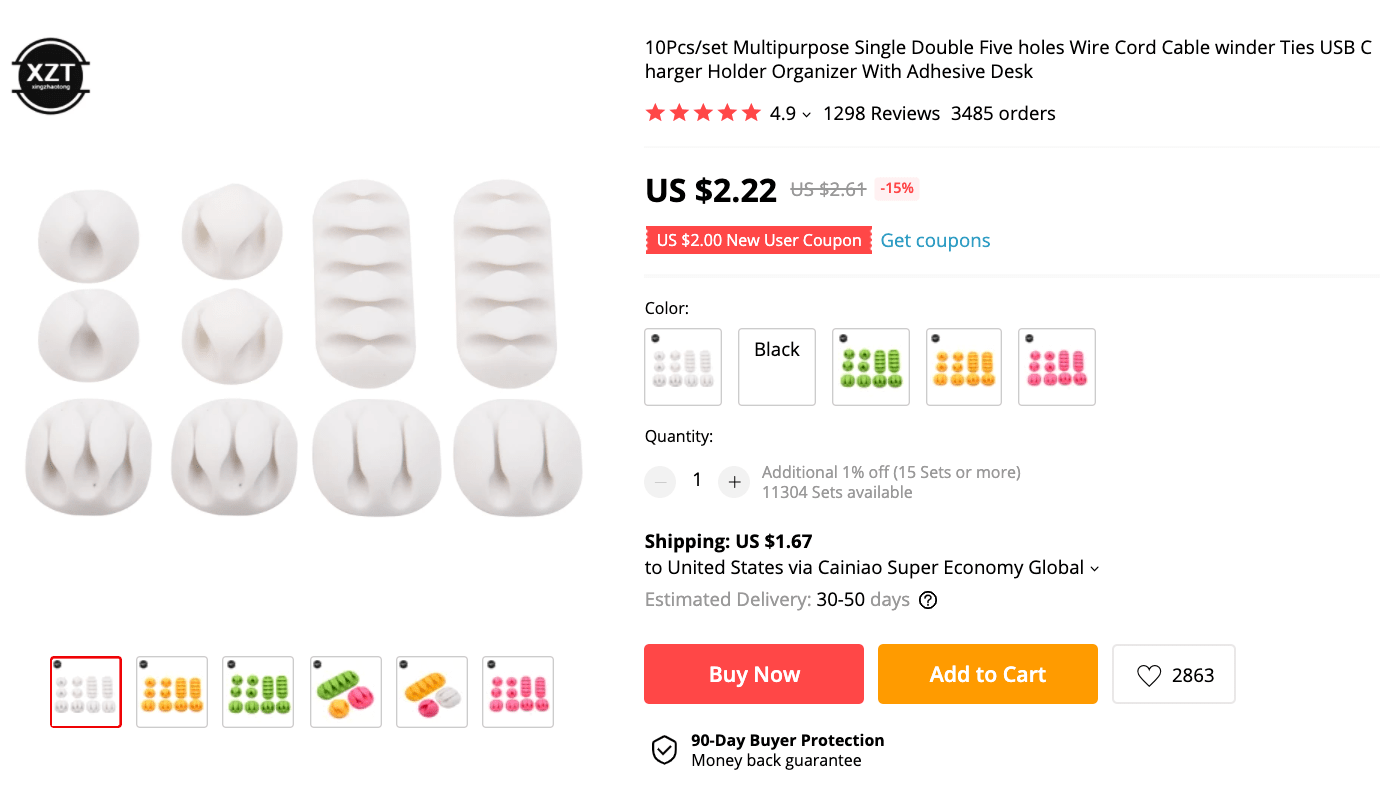 That's why we believe cord organizers such as this one can be a hot-seller for your store; the multi-piece sets are especially good because the varying sizes mean you can adjust for just one — or two — or three — cables, providing a fit for everyone. These organizers are adhesive on the back and also work great in the car for on-the-go device charging.
Unsurprisingly, Google Trends shows growing interest in this kind of product. And we are confident consumers will continue to seek out device accessories for added convenience and help.
#5 Posture correctors
With a large percentage of the working class (and learning world) all tuned in digitally right now (even still as of March 2021), that's a lot of hours in front of a laptop, work desk, or tablet. What happens over time though, is a stiff and sore neck, and eventually — slouching and poor posture.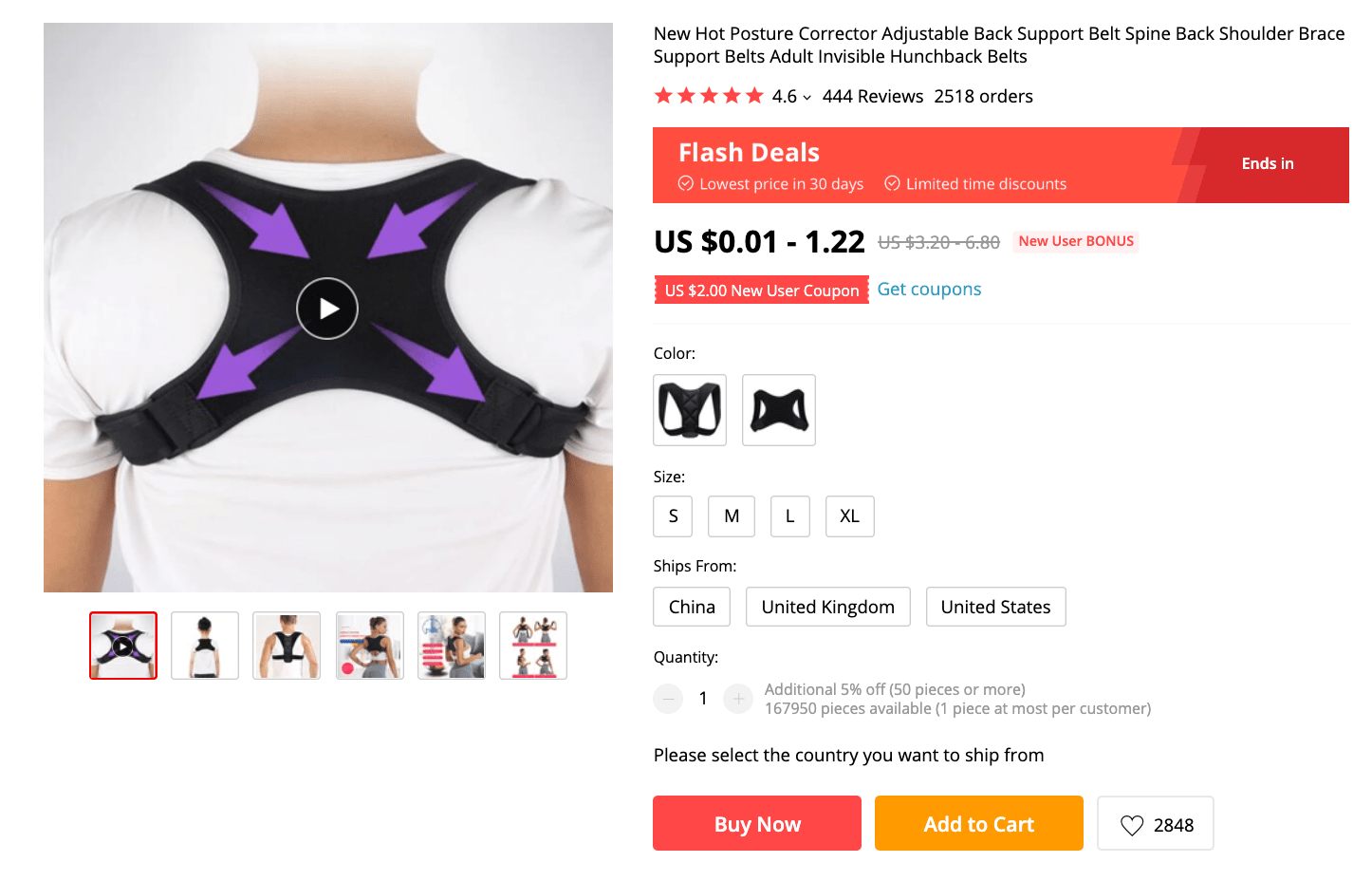 One super hot product that's been hot for some time now are posture correctors. Add a top-seller such as the one we show here for a selection of self-care and health-targeted items that shoppers will surely appreciate.
And of course, Google Trends shows us that there has been growing interest for posture-related items, meaning this item is a great add for any online store.
#6 Orthopedic seat cushions
It only seems logical that with the work-from-home and heavy electronic use mentioned in the past two items that orthopedic seat cushions are one the useful things to buy in March 2021.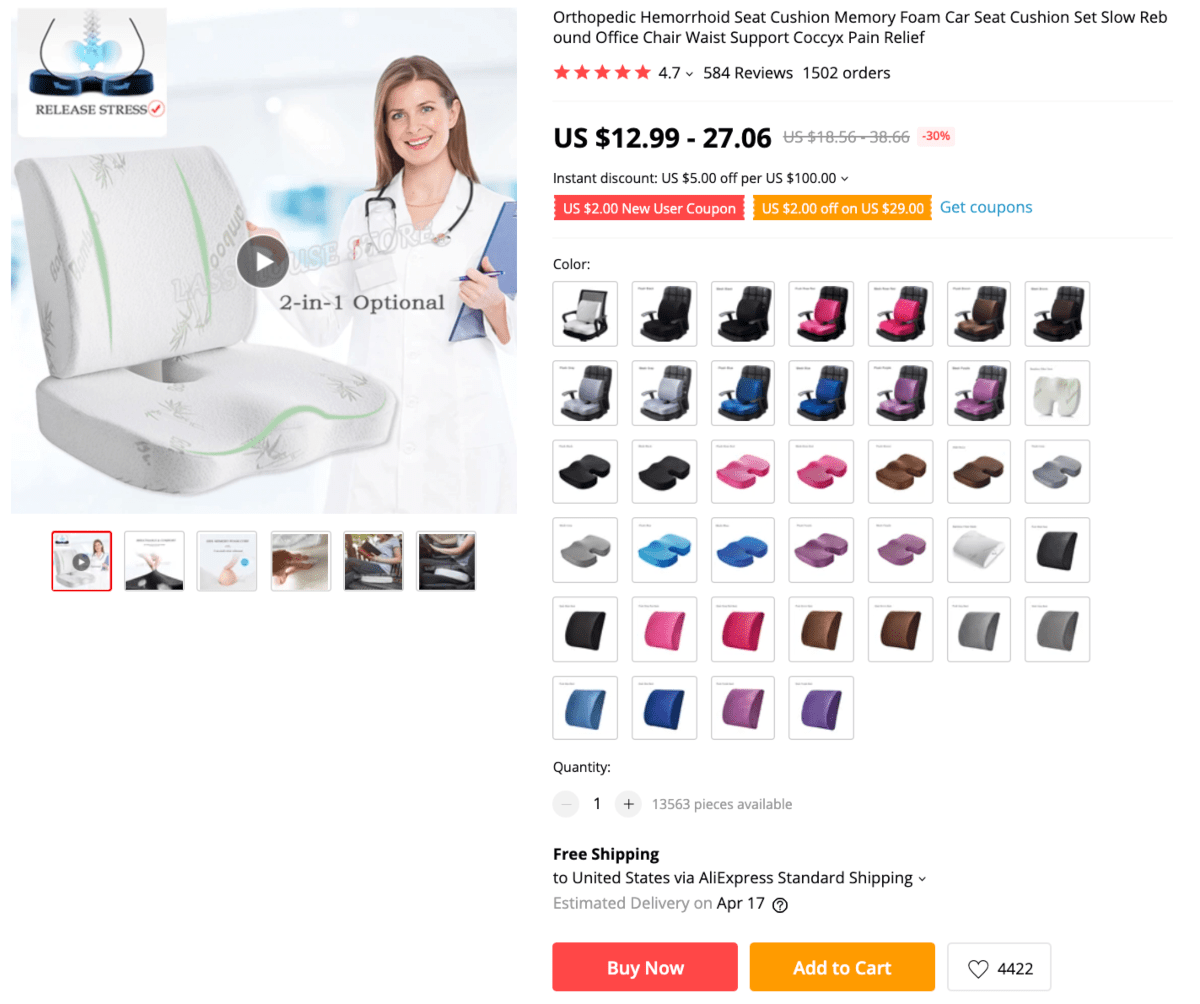 Helping to balance and redistribute pressure on the spine and buttocks, these seat cushions are ergonomic and great for those who are working from home, spending hours on Zoom calls. Ones such as this are also ideal for students learning from home and attending classes online all day.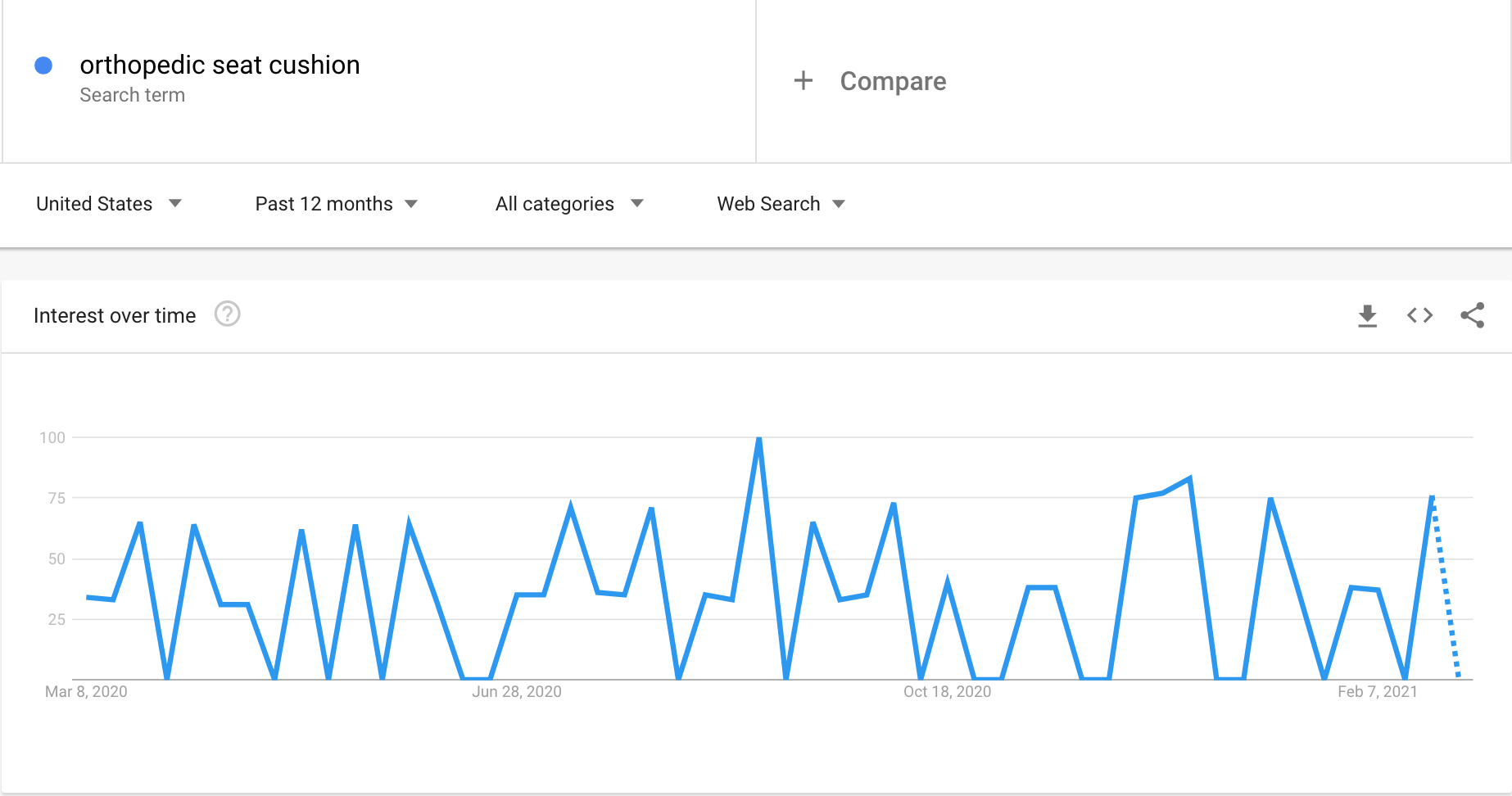 Google Trends shows us an up-and-down trend to searches for "orthopedic seat cushion," but the overall pattern tells us that there is constant demand for this item. A cushion that helps with workspace ergonomics will pair greatly with items such as charging cables or the cord organizer shown above.
#7 Camping tents
With lockdown restrictions worldwide for over a year now, many people have found the only socially-distanced solitude to be out in the wilderness with family or close friends. Thus, camping and hiking have been hot activities during the pandemic. One very-sought-after item has been the camping tent.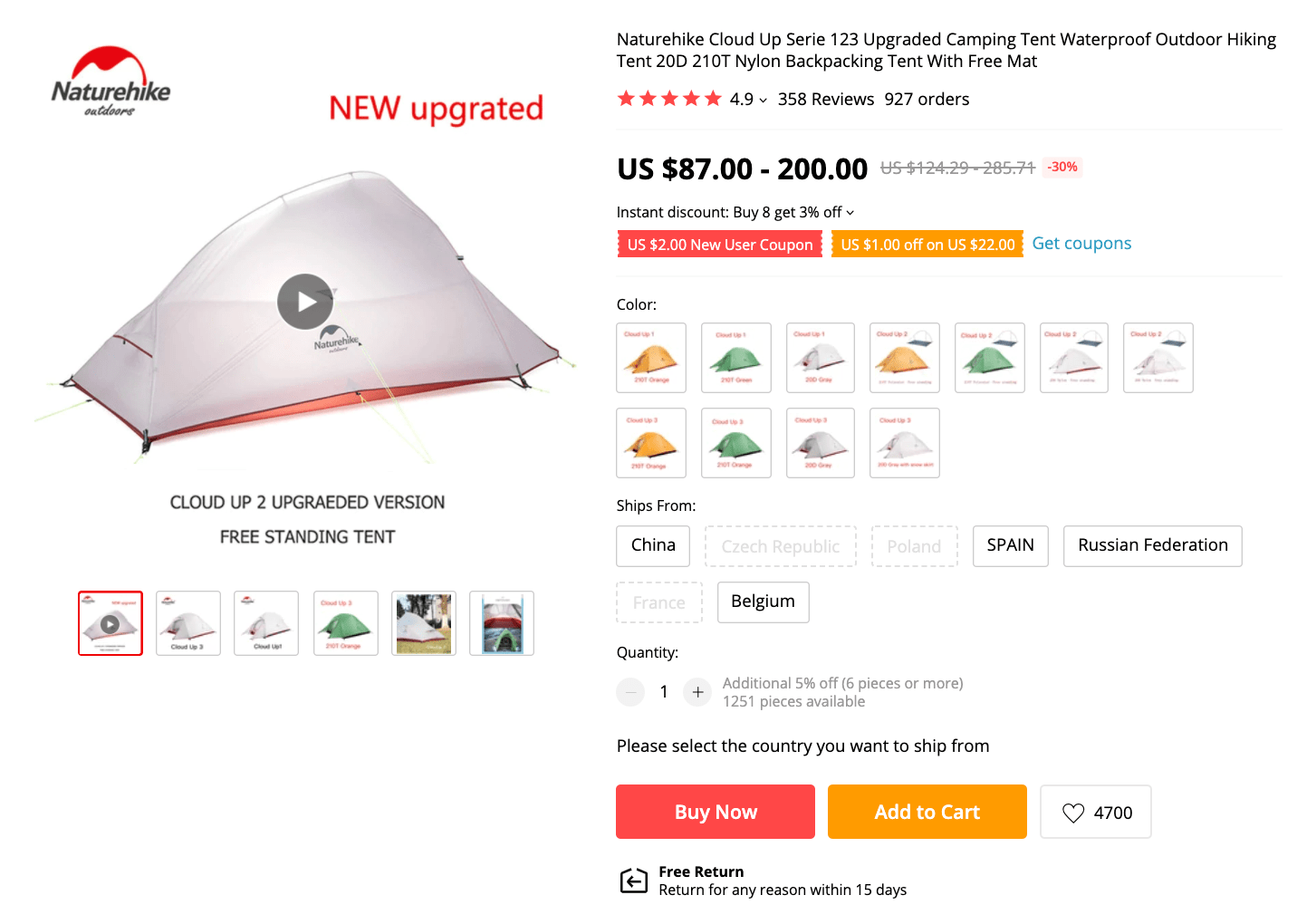 We can see an example of a highly-rated tent with over 900 orders here. Tents are in demand since many adventure-seekers will need them to camp out in the wilderness overnight or during the day.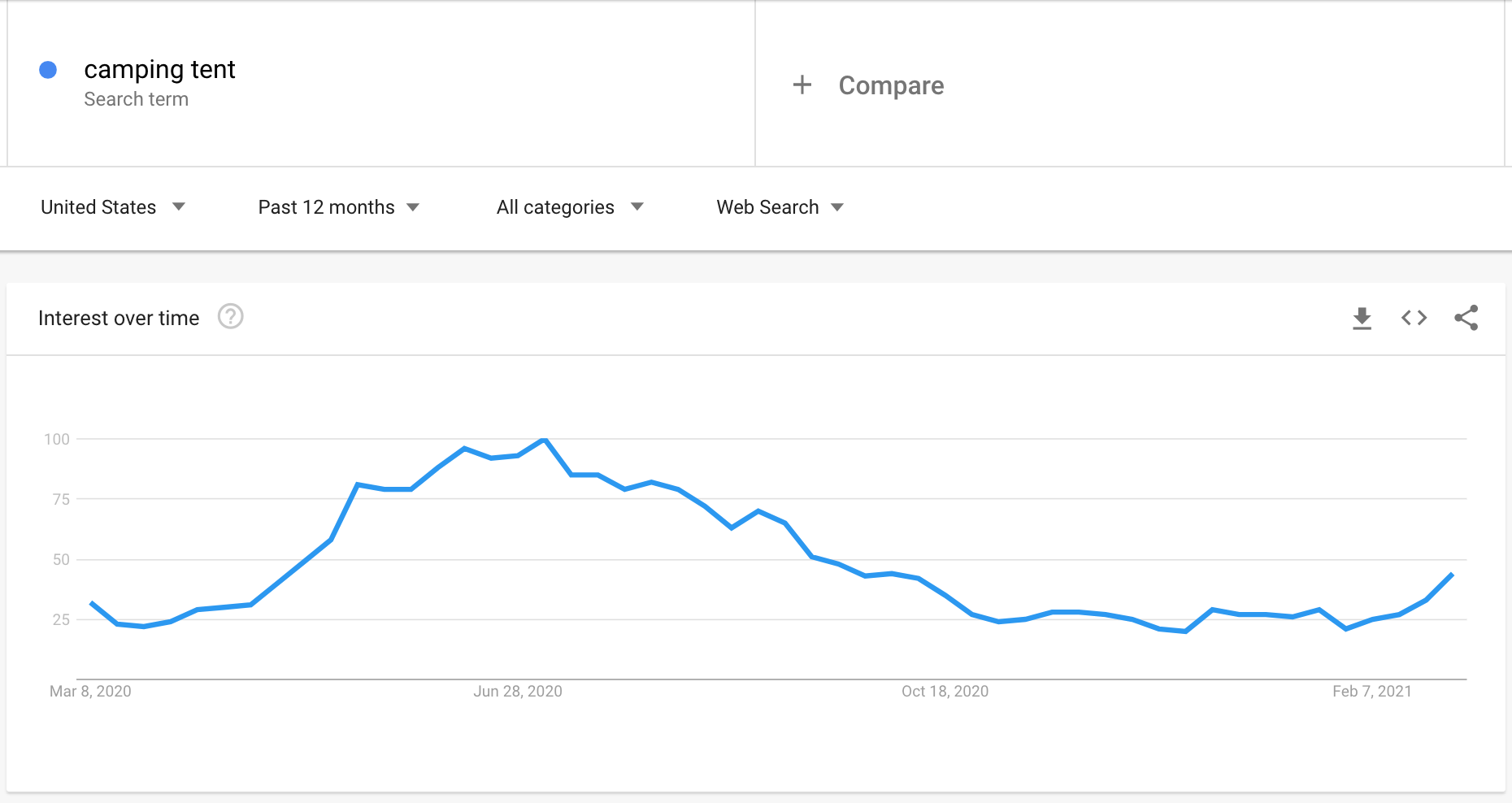 And with overnight trips comes one other in-demand camping item.
#8 Camping lights
Because in the dark, a high-power light will trump the flashlight function on any phone for longer (and for better). Have safety in mind for all travelers with a bright solution.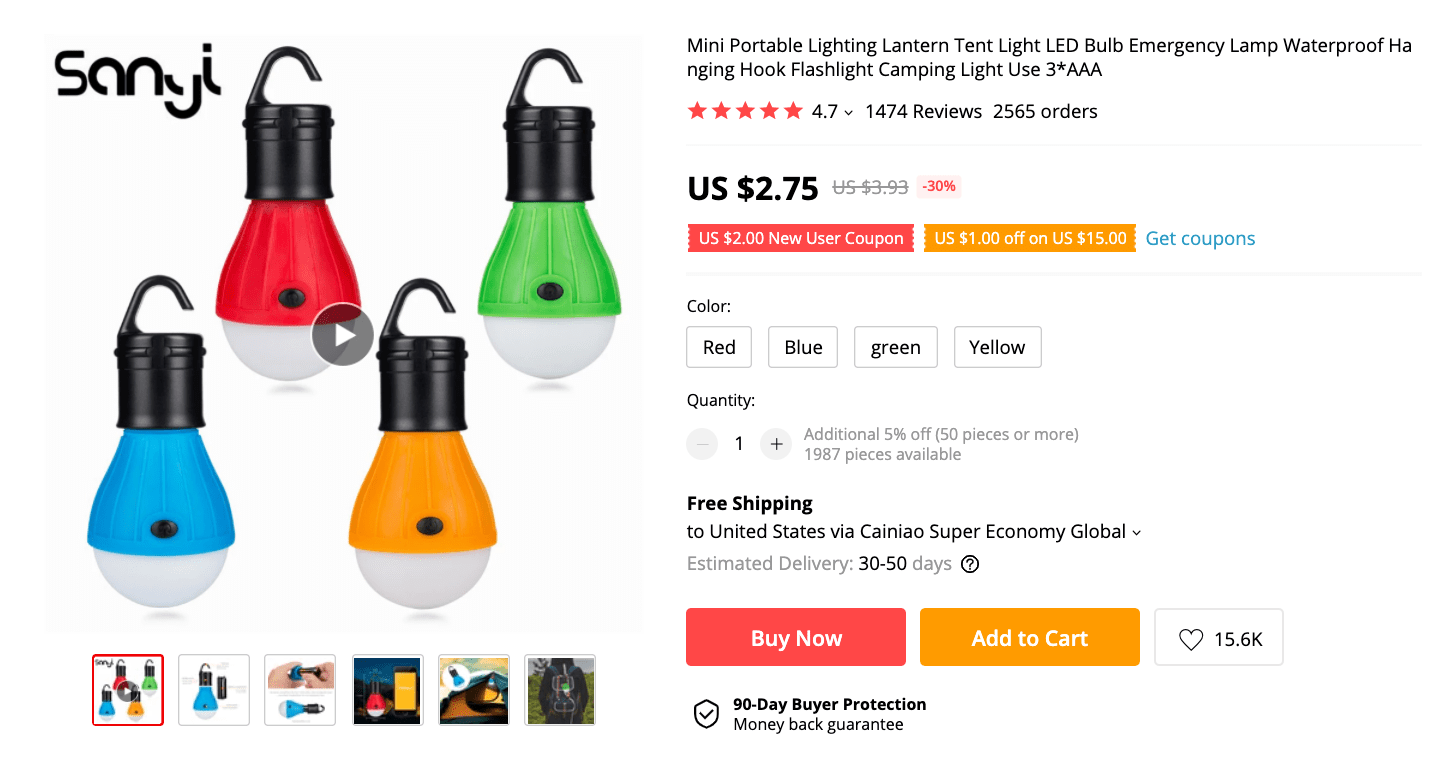 Portable lights such as this one sell very well thanks to the built-in hook design, selection of bright colors, and powerful LED performance, which include a red SOS light mode.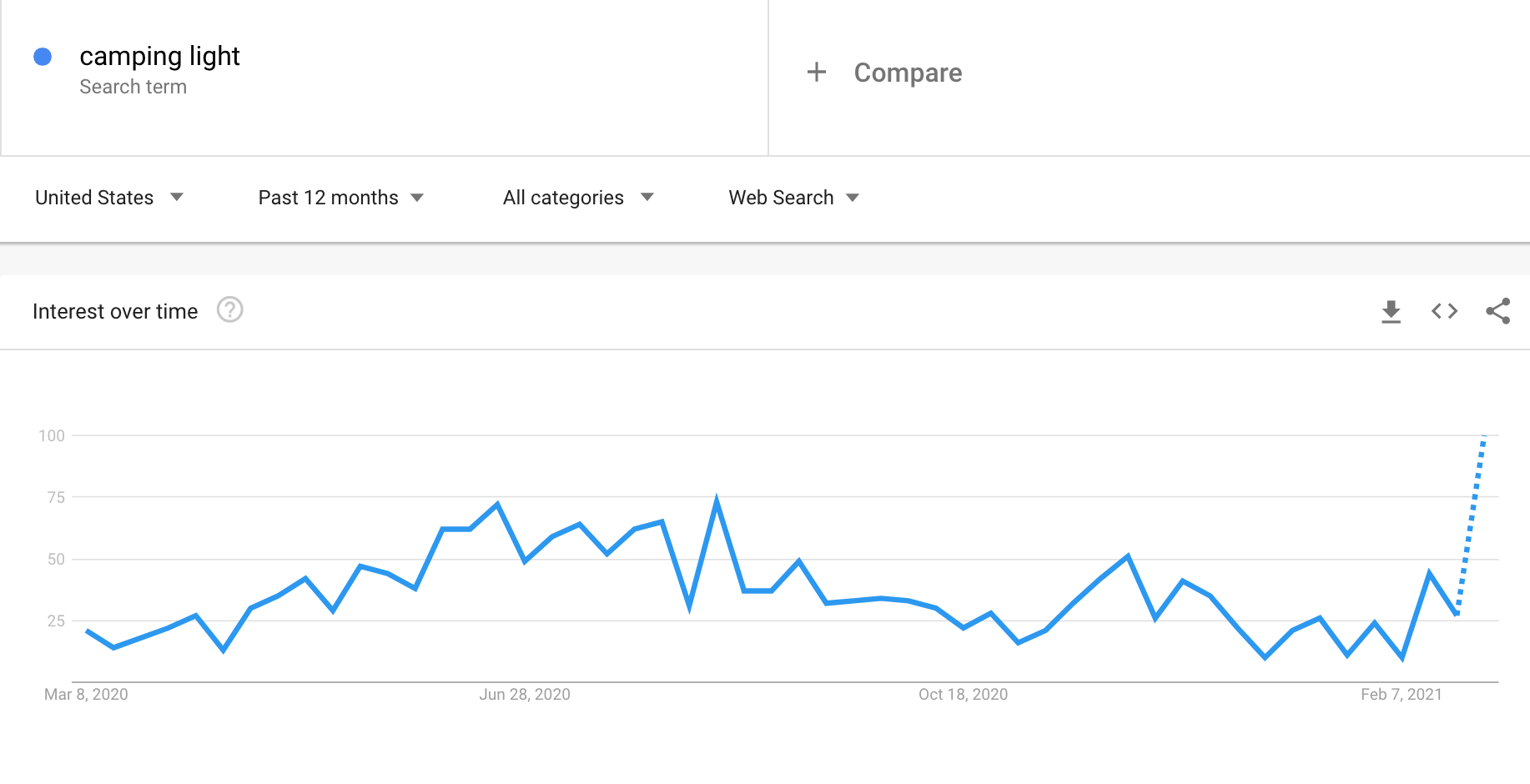 These lights are a great add-on item along with the tent shown above for many during this time as outdoor adventure is seen as a solace and quick getaway from the turbulent state of the world.
#9 Storage baskets
During the past year, many people stuck inside their homes resorted to one task most of us always avoid or put off — cleaning up the house. And part of that clean fueled the demand for storage solutions such as storage baskets.
If your dropshipping store caters to home goods, baby items, women essentials, or modern living supplies, you can't miss out on storage bins as an offering in your store. With hundreds of designs, shapes, and materials to choose from AliExpress shows an immense selection for you to choose from to upload onto your website. We chose these ultra-cheap (but super quality) linen boxes that come in 21 patterns.
On Google Trends, there is a notably consistent demand for the term "storage basket," so you can be assured that this kind of item will fare well for e-commerce, and is definitely one of the useful things to buy (and carry, per your website) this time of year.
#10 Planting bags
No surprise here, but due to the lingering effects of last year, 2021 should continue to see an uptick in those who have taken up gardening as a quarantine hobby — and along with that, a demand for gardening products.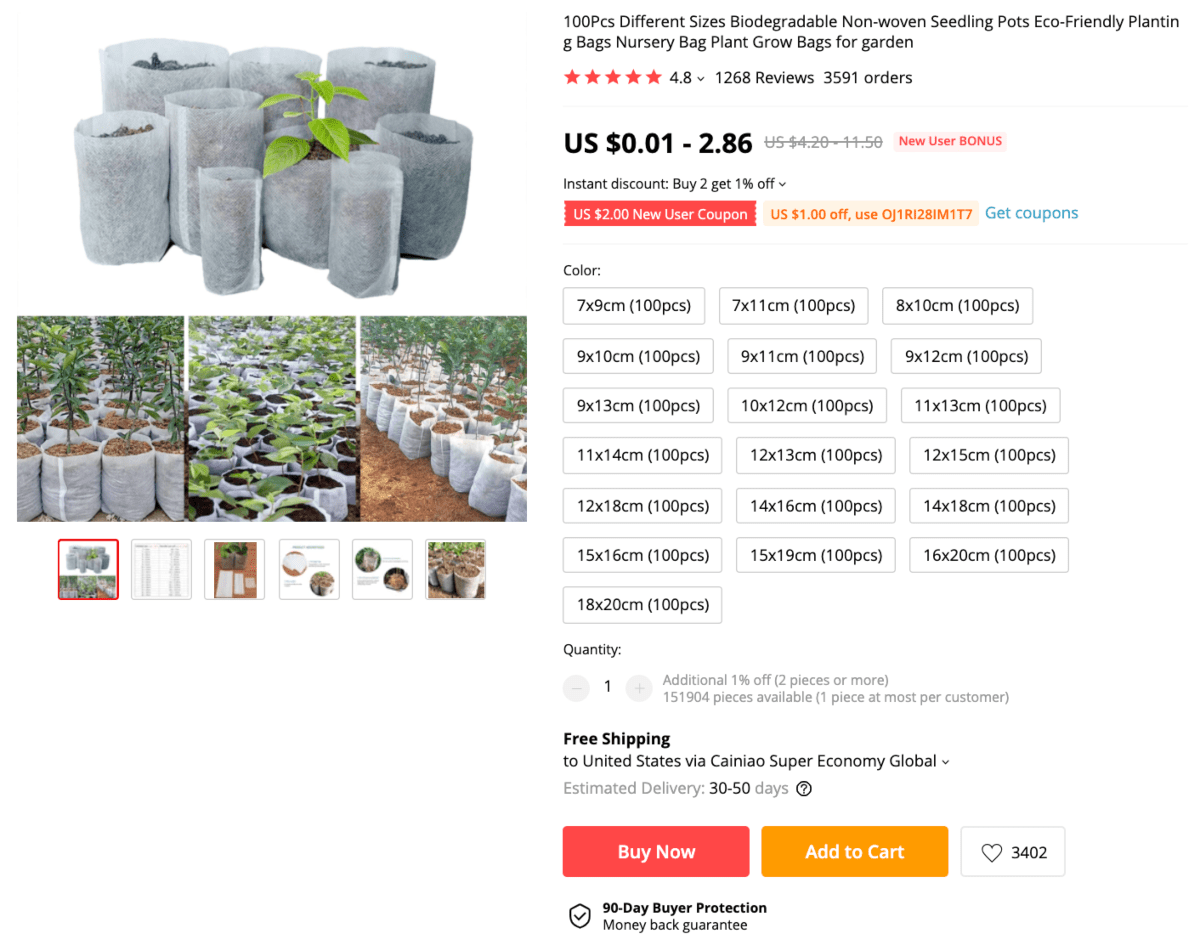 So help online shoppers get their plants or homegrown produce situated with something like this massive set of biodegradable planting bags. These will help those quarantined at home continue to grow their own produce or flowers in their downtime.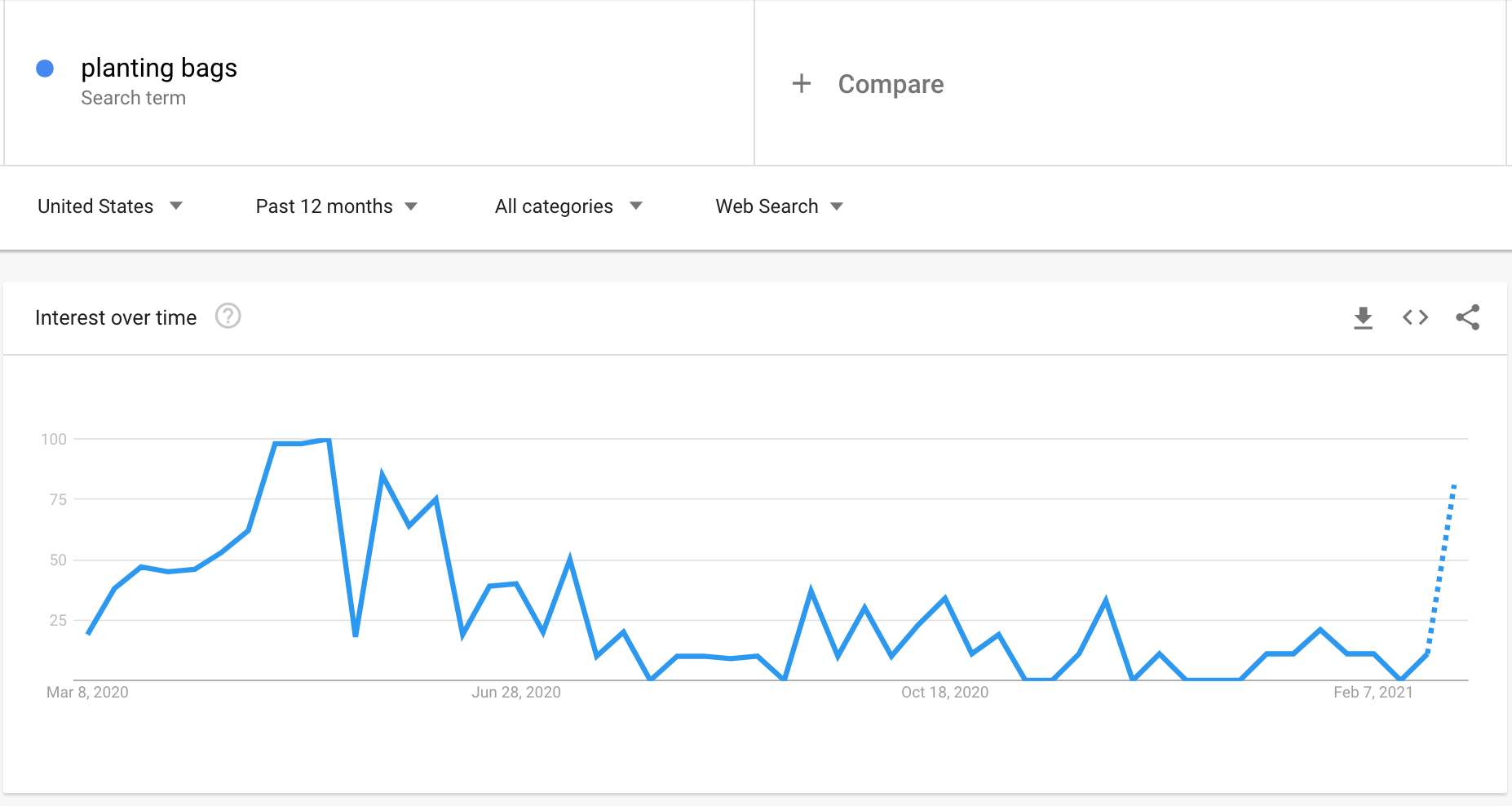 While trends seem to have fallen off a lot since March of 2020, we continue to see little spikes time to time on Google Trends, leading us to believe that these gardening-related items will continue to be in demand as many who've developed a greenthumb over 2020 continue their go-green hobby in 2021.
And there you have it — 10 must-adds to your online store for useful things to buy in March 2021. Remember to always look for suppliers with items that are listed at near five stars and with a history of high orders. This will help ensure quality and popularity with what you are adding to your store.
SUMMARY: Many lifestyle trends from 2020 continue into 2021, even three months into the year. Useful things to buy at this time are those geared toward organization, safety/comfort, and the outdoors, so be sure to look around for the best suppliers to help add these items to your online store.