3 Ways For An Online Business Owner To Go On A Careless Vacation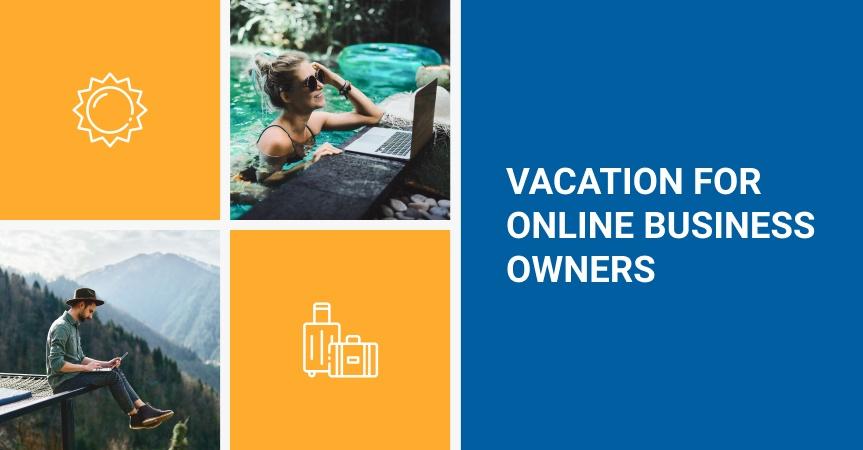 At some point, a vacation for an online business owner is a must. Let's figure out how to easily leave your store behind, and how to minimize the negative effect of your temporary absence!
Everybody loves taking some time off.
Rest and relaxation are vital for our mental and physical health, which is why we would like to ask you to remember when you had your last vacation 🙂
Of course, we understand that dropshipping store owners, as much as any online business owners, are commonly unsure (and even nervous) about going on a vacation. And who can blame them? Anyone would be afraid of something happening to their venture, while being away.
This is why we want to help you plan your online business activities for the period of your next vacation! We know how important it is to organize everything in the smoothest way possible in order not to harm the profits and the reputation of your enterprise. So, how does a vacation for an online business owner should look like?
How to plan your vacation if you're an online business owner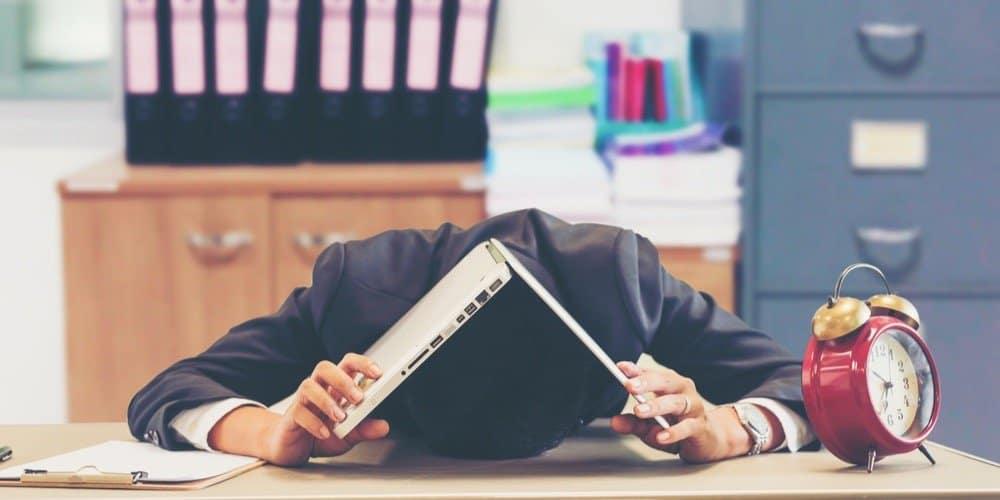 First of all, answer the following 4 questions:
What is the aim of my vacation? Is it to get rest, or to spend time with my friends and family, or to seek inspiration for new business ideas, or something else?
Will I be able to go online, or the place where I'm going has no Internet coverage?
Will I take my laptop with me, or I will only be equipped with a smartphone?
Do I really want to keep working on my online business during this vacation?
Generally, the following 3 scenarios are possible:
Really need to get some rest, so I just want to forget about the store for some time
I don't mind working a bit, but the Internet coverage will be really limited / I won't have the opportunity to take my laptop with me
I simply want to try running my online business from a new location, so I'm taking the laptop and hoping for a bunch of new ideas to come!
Now, let's discuss what you should do in every case!
I am a super tired online business owner and I just want to relax with no responsibilities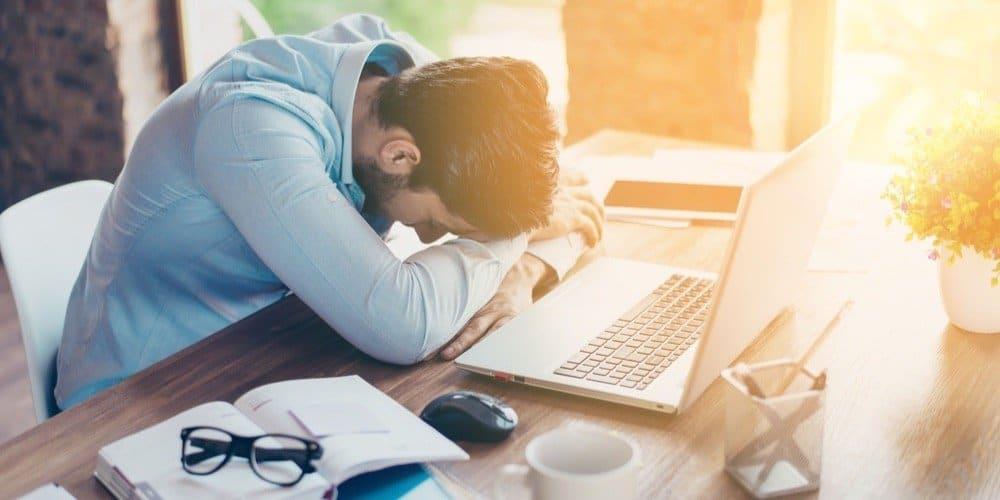 Sometimes, a vacation is not just a whim, but a life-saving necessity.
We are all going through different life situations, so if you feel like you can't take it anymore, just ignore the business temporarily. Don't blame yourself for it; remember that you've totally deserved this vacation!
To make your full absence harmless for the business, you need to notify your potential buyers about the pause in your store's activity. This is how it's done:
Think of a short yet clear and informative message
Don't include too many details: your clients don't really need to know much about your personal life and the reasons to put the business on hold. Something like this will be more than enough:
"Dear visitor,
The store is currently under maintenance, so it won't accept and process any orders, calls, and messages from May, 14th till May, 27th.
Please come back on May, 28th for happy and enjoyable shopping!"
That's it, basically: you let the person know it will be temporarily impossible to get in touch with you, plus you specify the period of your absence and explain when you will return.
Make a post in every social network account linked to your store
The message you just created serves a really important purpose: you will use it to make a text post or a colorful banner, and place it on every social network page that is associated with your store.
On Facebook, it is possible to pin this post to the top of your page's timeline. This way, it will be the first thing that a person sees while checking your page. On other social networks, just don't post anything after this notification: this post should be clearly visible even to an inattentive reader.
Set up an auto reply email
In case someone tries to send you an email while you're on vacation, they will automatically receive your pre-written letter explaining you're currently unavailable. This makes a much better impression than no answer at all!
Change the mood message in Skype
If you have listed Skype as one of the possible ways to get in touch with you, use the mood message field to write about your temporary absence. Again, simply state that the store will undergo some maintenance, and provide details of its unavailability period.
Put your website in the 'Coming Soon' mode
Okay, so, as a smart and proactive online business owner on vacation, you've warned everyone the store will be under maintenance. Now, let's make it look like it.
This free WordPress plugin makes your website content invisible to the visitors. They will only see a 'Coming Soon' page that basically says that the site is currently unavailable. This way, no one will be able to browse the website contents and place an order, and it's great because no one will have any troubles because of a pending order that is not getting processed.
Finish all the ad campaigns
While you're absent and the website is unavailable, the promotional campaigns are meaningless and even harmful for your reputation, while paid ads on Facebook and Instagram shoutouts are also a waste of money.
If you keep them running, you will basically attract visitors to a non-working store that doesn't make it possible to buy anything, and it makes no sense at all.
Leave your SIM card at home
Make sure that the phone number specified on your website/social network account won't be available during your absence. You don't really want to receive business phone calls while being on vacation, right?
TIP: give yourself 2-5 days to recover before getting back to business
If, for example, you are returning from a holiday trip on May, 24th, don't put this exact day into your notifications! Make May, 28th your first official working day after the 'maintenance' works: these extra days will come in handy to sort out the store-related works and to set yourself in the right working mood.
My gadget/Internet resources will be limited, but I'd like to work a bit during the vacation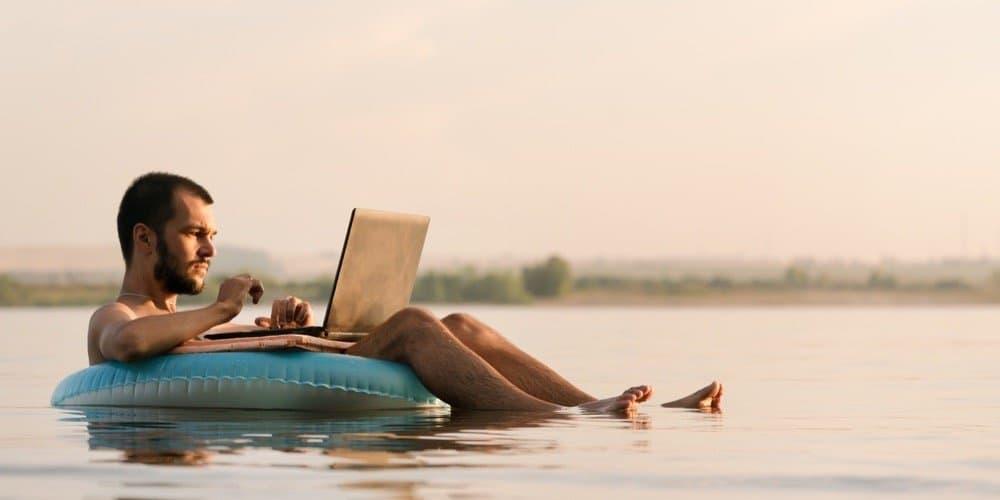 So, you don't mind keeping an eye on your dropshipping store while you're away, but you can't do as much as you'd like because of tech limitations.
For example, if you only have a tablet or a smartphone with you, you can definitely view your store stats or edit single product pages, but it might be technically impossible to process newly placed orders or to add new products.
Or, if you're staying in a place with a limited Internet access, you can't possibly be online round the clock, so even if you take a laptop, it won't help you much.
In other words, this scenario means that you can only perform some part of the necessary business tasks, while the rest of the issues are nearly impossible for you to manage.
In this case, the best option for you is to temporarily delegate the store management to a different person: it can be either your acquaintance, or a virtual assistant hired through a services marketplace like Fiverr.
It might seem scary for an online business owner on vacation to make a complete stranger responsible for the whole venture, but with due preparations, you can totally handle it in a smooth and efficient way. This is how you should do it:
Automate as much as you can
The more processes are automated, the more difficult it is for your assistant to make things go wrong 🙂
It's not a secret that automated dropshipping solutions make it possible to deal with the most challenging aspects of this business. A correctly chosen platform helps you easily perform the majority of managerial tasks, from product import to orders processing.
If you use such type of solutions to organize your daily dropshipping routine, it gets really easy for you to hand over the most important parts of it to someone else: all the procedures are streamlined, and basically, it takes only a couple of clicks to complete every task.
It doesn't really matter who exactly will be helping you while you're on vacation.
It can either be a person you already know (a friend, a relative, a colleague, etc.), or a so-called virtual assistant whose job is to pick up someone else's duties.
This person doesn't have to be experienced in dropshipping: it's only a temporary task, so it won't be necessary for your assistant to make any important decisions and determine the vector of the business development. You simply need to make sure that the person has some computer literacy, and speaks the language of your potential buyers (in case you're targeting some other region than your home country).
Hand over the online business owner responsibilities
It's a good idea to explain the basic of dropshipping to your assistant and demonstrate how this model works. That would be more than enough to give this person a general idea of what he/she will be doing in your absence.
After this, you need to write down the sequence of actions you need to take when something happens in your store. You need to explain what to do when there's a new order, or when a buyer asks for tracking details, or when a refund request appears, etc.
It would be great to do some preliminary training: before going on vacation, try giving your assistant the access details, and watch him/her doing your ordinary job. This way, you will closely monitor this person's performance, and instantly notice if he is doing something the wrong way.
Work out the communication plan
Since you have the opportunity to dedicate some of your vacation time to your online business management, you can use this time to get in touch with your assistant.
Discuss how often you will contact him/her. What way of communication you will use (Skype, email, WhatsApp, etc.). What exact figures/actions you will be looking at, and what events should be an immediate report to an emergency.
Sort out the marketing strategy
Even though you have someone to keep an eye on your store while you're away, it is a questionable idea to launch a new Facebook Ads campaign, or to negotiate with a new Instagram shoutouts partner during this period of time.
For a person unfamiliar with the specific features of your business and with the nature of your target audience, it will be quite challenging to plan and launch an appropriate marketing campaign, which is why the best decision is to put these activities on hold until you return.
If you don't want to 'abandon' your social networks accounts, you can keep them active with the help of relevant plugins like Social Rabbit. After you apply the desired settings, this tool will automatically share the content of your webstore in social networks of your choice, boost your Facebook, Twitter, Pinterest and Instagram accounts, and repost related content from the sources you specify.
Decide on the product strategy
As you know, it takes some time and dedication to find the best product for dropshipping.
Plus, a considerable experience is required to edit single product pages of the newly imported items (for example, to write consistent product descriptions, import reliable reviews, create a good-looking picture gallery, etc.).
If you're not ready to trust your assistant with this type of responsibilities, it's completely fine (and understandable). Don't worry – you will update your product later, after you return.
Before you leave, make sure your product info gets automatically updated: this way, neither you nor your assistant will have to worry about any unexpected changes to your supplier's product details.
Plan the technical updates schedule
In order to guarantee smooth and secure functioning of your dropshipping store, it is commonly recommended to make regular updates of all the plugins, themes, and other software elements used for the store management.
If you decide to delegate this task to your assistant as well, create a backup copy of your website in advance, and write detailed instructions on restoring the site with the help of this backup. In case something goes wrong, it will give you the opportunity to get back to the properly working store version, and make the updates yourself when you're back.
TIP: don't make any major changes to your store when you're about to leave
It's not exactly wise to start working with a totally new supplier just before you go on vacation. Or to add an item that you've never tested before. Or to design and upload brand new banners. You get the idea.
First of all, it's very likely that you'll have a limited amount of time, and won't be able to finish what you've planned in a proper way.
Besides, if something goes wrong with the new seller or the new item or something, you'll need to take an immediate action to fix it, and you certainly don't need such a stressful situation to happen during your vacation.
I will simply relocate and keep working on my dropshipping store from the new place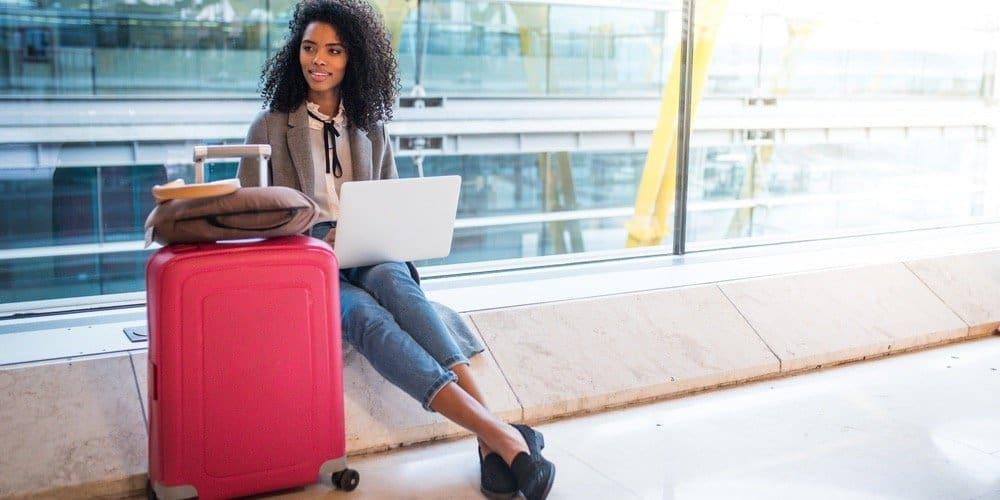 It is quite a common situation: an online business owner doesn't want to take a vacation at all. Instead, he/she chooses to move to a different country or region, and to continue working with the same intensity as usual.
Why not?
In this case, the following actions are necessary:
Think how long you will be offline
When you're on the road, it's not always possible to be online all the time.
Imagine that you're going to have a 14-hour flight, and then drive to your new place of residence, and then unpack, and then have a rest, and then figure out the local Wi-Fi network…
If the trip itself is going to take several hours, it's fine: most likely, you won't need to change anything in your daily management routine.
But if you know you'll be on the road for a whole day or two, and if you guess it will be challenging to be online while you're travelling, it's a good idea to put your website in the maintenance mode for this period of time (we have covered this process in the 'super tired' part of this article).
Create a online store backup
Before you take your business to a different destination, make a backup copy of the site.
The reason is simple: you can't be sure that the Wi-Fi network in this location is fully safe. It is especially important if you'll be working from a cafe or any other place that provides public Internet access. Even if someone hacks your store, you won't have trouble restoring it to a previously saved version.
Check the access details required for online business owner
Logins, passwords, ID numbers, links, bookmarks – all these and many other tiny details are essential for your online business management. This is why it is vital to check twice if you saved all the access details in a single file on every device you're taking with you (if one gets broken, another one will help you out).
Change phone number if necessary
If you're going to a different country, consider getting a local SIM-card to handle phone calls more conveniently. In this case, it's necessary to update the contact details on your website and social networks' accounts.
It's quite likely that it will take you some time to adapt to the new working and living environment.
In order not to worry about inefficient use of your time, choose and get an automated solution with the widest range of features related to the store automatization.
It will help you organize your daily management routine with the same intensity and efficiency as usual. This way, your holiday will be productive and relaxing at the same time.
TIP: want to rest easy on a vacation and have your business still function to its fullest without your participation? Meet Sellvia, a unique ecommerce solution that will help you achieve new heights. You can enjoy your vacation, while your online store continues to take the incoming orders and process them.
For an online business owner, an unfamiliar mentality, lifestyle, and cultural background can play a major role in business development.
If you don't want to abandon your dropshipping store while being on vacation, explore the place you've relocated to. Relax and enjoy the most from new working and living conditions. Chances are, it will help you figure out an unexpected yet successful approach to fuelling your business growth. It's definitely worth trying!
Now, you know how a vacation of an online business owner can go on with little to no harm to the performance and reputation of his/hers dropshipping store. Which strategy will you choose for your next holiday?