20 Work-From-Home Ideas To Make Money During Coronavirus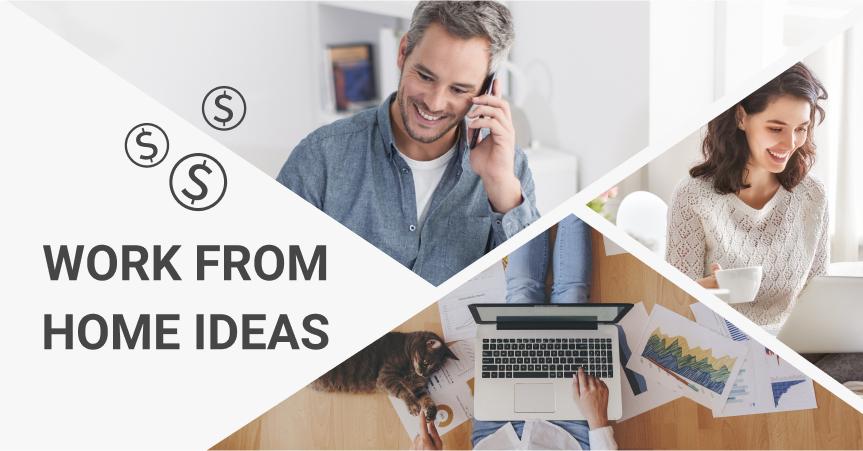 After the coronavirus started to spread around the world, millions of people in different countries found themselves trapped inside their houses. What's worse is that people are losing jobs and income sources. In this article, we have compiled work-from-home ideas for different demographics. And we hope some of these ideas will inspire you.
Work-from-home economy, or what are we going to do?
As quoted by BBC, according to The US Bureau of Labor Statistics, the number unemployed in the US has soared to 3.28 million people.
Moreover, the unemployment rate is expected to rise to 30%, which is higher than during the Great Depression.
People in other countries face the same consequences. Those who don't have a working-from-home job are now looking for new occupations, part-time opportunities and even online business ideas.
Part time work-from-home ideas
Let's start with recommendations for those who work full time but want to be on the safe side should anything happen. Those who don't have a 9 to 5 job will also find this list useful because you never know what can turn into a new, high-income profession.
Transcriptionist
Simply speaking, on this job, you need to convert audio speech into text. You get an audio or a video file, listen attentively and transcribe what it says into a written document. Sometimes, transcriptionists are tasked to proofread and edit texts created by automated transcription services.
As you can see, this job requires no special skills or equipment. Check Go Transcript and Rev to find jobs like this.
Translator
If you speak at least two languages, you can make money online during coronavirus by translating documents, articles, audio and video content for money. Those who have a diploma in translation can even expect regular, well-paid tasks from serious companies or start working as a freelancer.
But even if you were never taught this skill, you can find simpler jobs on freelancer sites.
Customer service representative
Often, when you sell products or services, you also need to provide a high-quality customer service. But why hire full time when you can give this job to part-timers?
Moreover, companies also allow customer service representatives to work from home because it saves them money they would otherwise spend on an office.
This job offers flexibility as you can take short shifts (1-2 hours). But keep in mind that you also need a distraction-free environment.
Virtual bookkeeper
Bookkeepers can work from home as efficiently as from the office. In fact, nowadays they don't really need offices.
Therefore, many companies (especially small ones) prefer hiring part time bookkeepers. They get online access to the financial documents of the business, do the job, get paid and that's it.
However, you will probably need to use bookkeeping software, but some companies provide that as well.
Remote sales
Ecommerce business is flourishing. More and more people prefer buying online rather than in offline stores. As a result, salespersons go online too.
The tasks range from selling actual products to selling advertising space. Large online retailers like Amazon often hire remote sales specialists, but one can check Indeed, Zip Recruiter or other similar platforms as well.
Read this article to learn about more part-time job ideas you can start right away.
Work from home and make money online as a teenager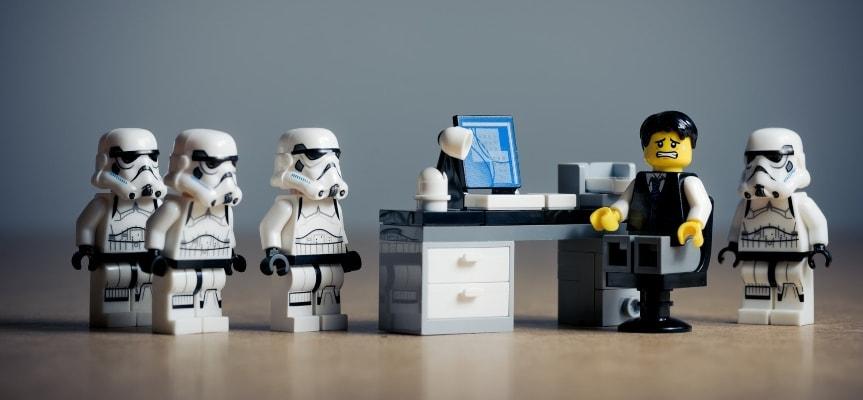 Teens have to stay at home too, but it doesn't mean they can't make their contribution to the family budget. Although in most cases, online jobs for teens don't bring a lot of income, every bit is important. Here are some work-from-home ideas for teens.
Micro tasks
Serious jobs usually take a lot of time and dedication, which is difficult even for adults. However, websites like Fiverr and MTurk offer a huge amount of micro tasks you can do for a couple of bucks here and there.
Teens can do such jobs whenever they have free time or at weekends so that the job doesn't interfere with school.
Voice cover
If you want more serious online job ideas, here's another option. One may think voice cover is a difficult work and no business will ever give such a task to a teen. But what if a company is creating an ad for teens from teens?
Of course, teenagers who take acting classes have an advantage, but if you have good articulation or a unique voice, try looking for voice cover jobs on freelance platforms.
Sell unwanted stuff
Garage sales are a typical way to quickly make money and get rid of unwanted stuff. But because of the coronavirus, you can't (and shouldn't!) go out unless necessary. In that case, why not make an online sale? After all, a lot of people work from home selling products online.
Teens can revise all their possessions, find items they don't need which have at least some value and sell them on eBay or Amazon.
Sell custom designs
Product designers must be having a tough creative crisis. I mean making all those designs for clothes and mugs must be so tiring that you can't squeeze out another idea at some point. And that's where you need a fresh eye.
Sites like Cafepress pay for unique designs and they don't really care how old you are. Even a drawing by your 4-year-old daughter can become a huge success when placed on a T-shirt! This is one of those working-from-home ideas that require creativity and talent.
Sell unwanted textbooks
By the age of fourteen, one usually has a pile of textbooks they don't really need anymore. And here's another way to make money online during coronavirus. Instead of throwing them in the garbage, you can sell them on a website like BookScouter which will then resell them for a higher price.
For more ideas on how to make money online as a teenager, read this article.
Home business ideas for college students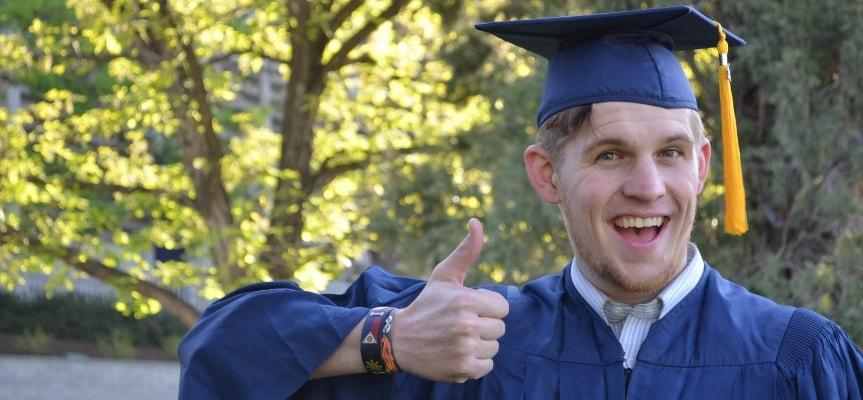 College students are facing a similar situation. Being forced to take distant courses, they can't join traditional part-time jobs. But here are some work-from-home ideas they may find useful.
Resume writer
Some people just hate writing resumes and CVs. They have no problems listing all their work experience and education, but making the text look attractive and "selling" is not their cup of tea.
So, a student who's good with words and has enough confidence can do this job. One can also create Linkedin profiles for customers.
Copywriting
The internet consists mostly of texts. All companies that promote products and services on the web require writers who create content, and the demand is very high.
The good news is that not all businesses want high-quality, professional texts. Some of them are totally fine with cheaper services. So, as long as a student is capable of expressing ideas in words, he or she can try earning money this way. Look for corresponding tasks on any freelance website.
PPC marketing
Here's another tip on how to make money during coronavirus. Ecommerce is on the rise, and one can see all kinds of ads on every single site including social media, especially Facebook and Instagram.
Although this job isn't that simple, you don't need a doctor degree to start doing it. Besides, the lack of qualified professionals makes small businesses hire even students.
Teach English / a foreign language
If you're a native English speaker, try teaching others. Same goes for those who speak other languages.
Today you can easily communicate with students via Skype or Zoom, so it's a good work-from-home idea. You can also use one of the top online course platforms to build and sell your online course for a premium price. Besides, you'll find a lot of people willing to take an online course from a native speaker!
Check out VipKid if you want to teach English or find similar sites for other languages.
Sell notes
Not all college students are disciplined. And not all people can make great notes. If you have this skill, try selling copies of your notes on StudySoup or a similar platform. What's great about this way of making money from home is that you don't really need to do anything but your regular studying.
There are other ways to make money when studying in a college. Read about 7 top online business ideas for college students.
Work-from-home ideas for moms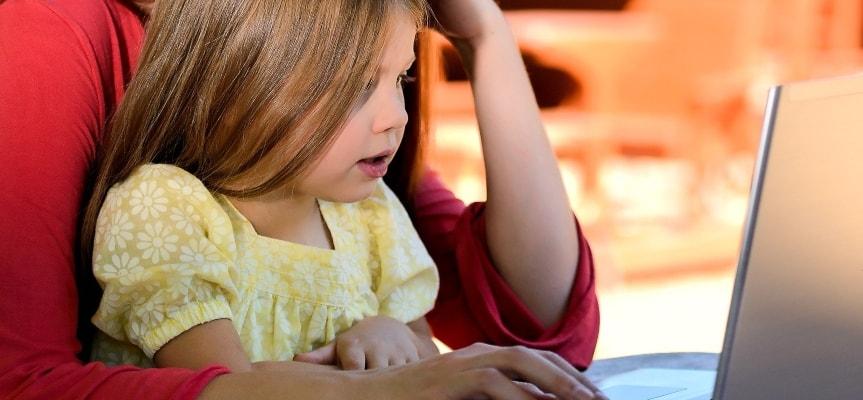 Women on maternity leave know about self-isolation more than anyone else. And many of them already have working-from-home jobs. Here are some of the most common of them.
Proofreading
When you write a piece of text, and then another one, and another one… and you do it every single day, you just stop seeing errors and misspellings. Trust me, I know! That's why companies and individual professionals pay other people for proofreading.
Graphic design
Those who worked as graphic designers before giving birth to a child can still work part-time. This job doesn't really require an office space. All you need are skills, experience, a personal computer and some licensed software.
Social media manager
Unlike many other online job ideas, this one is very flexible. Managing corporate social media accounts doesn't have to take 8 hours straight. Small companies hire college students and people on parental leave so that they could devote a few hours a day to this task.
So if you're good in Social media marketing, this is a worthy opportunity.
Online surveys
Your opinion matters! Moreover, some companies actually pay those who share their opinion on a product or a service. This is how they can improve the quality. Try looking for such jobs on Swagbucks or PrizeRebel.
Data entry
It's a simple but very boring kind of work. You transcribe data from one format to another so that a computer could calculate whatever needs to be calculated. Smart guys don't have time for this (aka they don't want to sit all day doing it), which is why data entry is often outsourced to online part-timers.
Find more work-from home ideas for moms in this article.
The internet is a great invention! Today anyone who has a computer, skills and enough persistency can start a side business on the web. For example, one of our customers started his own ecommerce business in retirement! Read his success story here to see that everything is possible nowadays.
Home based business is one of the most daring, yet profitable work-from-home ideas. Try dropshipping as this type of business is much less risky than traditional models. Read more about it by downloading our free guide on dropshipping.