Rene's Story: A Journey From Hotel Industry To Successful Dropshipping Business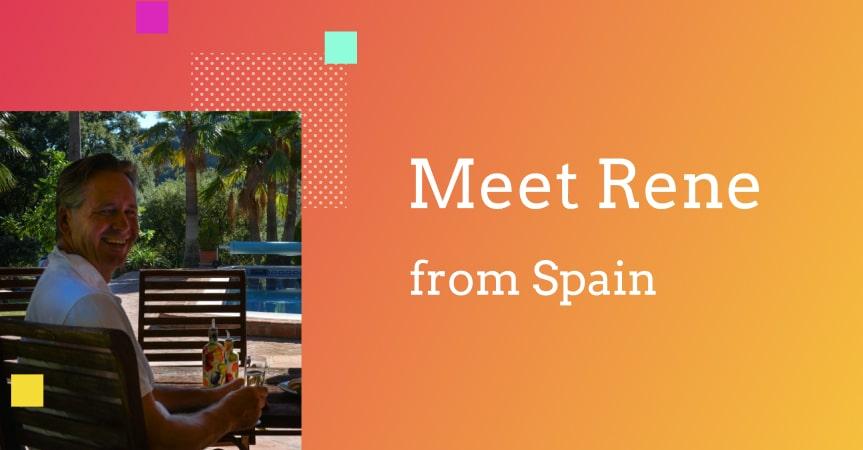 What does it take to create a successful dropshipping business? Rene, our today's guest from sunny Spain, kindly shared his own experience and even uncovered a couple of entrepreneur secrets!
Disclaimer: all the success stories published in AliDropship blog are the results of interviews conducted in the written form. Even though the editors may make some minor changes to the grammar, spelling, and/or punctuation, the respondents' writing styles, views, opinions, stores screenshots and personal photos are left unchanged.
Hi, please introduce yourself!
Hi, I'm Rene, an entrepreneur currently living in Spain and working from home.
Earlier in my career, I was active in the hotel industry, restaurants and cafes. I have lived and been in business in New Zealand, USA, and in the Netherlands.
Nowadays, I live in the South of Spain and run a B&B and organize yoga retreats for international guests together with my wife.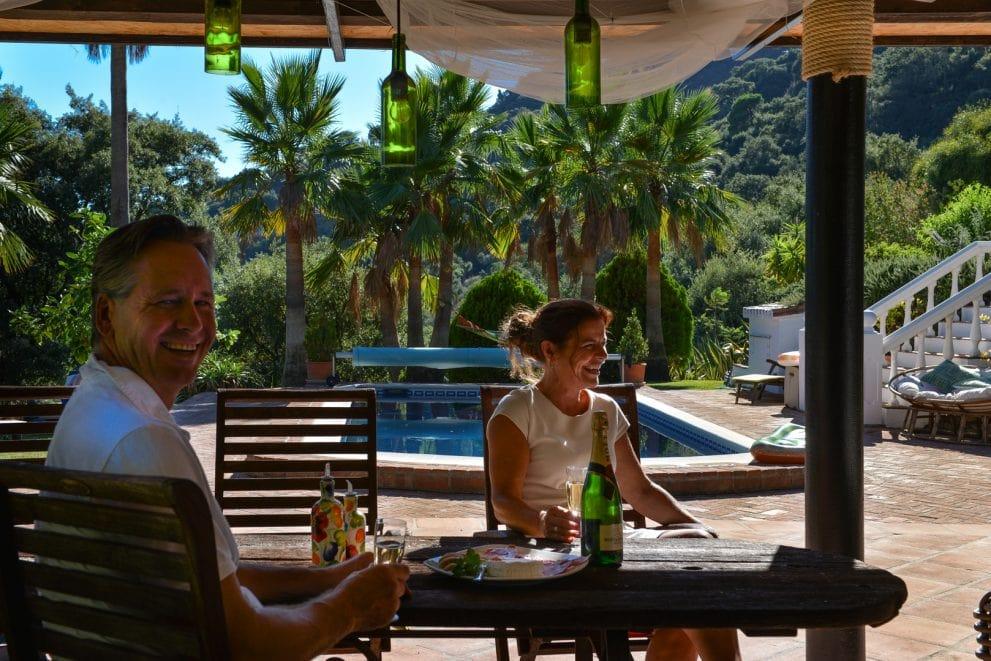 Combining it with an online business, we are looking for new opportunities and love new challenges!
Have you previously thought about launching a business online?
Yes, about 15 years ago I started to experiment with 2 online stores.
There wasn't a well-developed and widely known dropshipping business strategy at that time, so instead, I had to go to France, Paris, to buy wholesale at auctions and negotiate with clothing brands to get their surplus stock. I remember a lot of work for small margins and a lot of trouble with shipping.
Furthermore, I had an experience of building websites with WordPress. I know a lot about the online tourist industry worldwide which helped me figure out the Internet world.
With such a diverse experience, why did you eventually choose the dropshipping model for your new business?
Living in the south of Spain is great with its 300 sunny days, and running a B&B is very rewarding, no doubts! However, it also gets a bit boring for an entrepreneur… 🙂
I wanted to do something without leaving my beautiful home. Dropshipping came to mind: a friend of mine was selling cutlery in Ukraine with dropshipping while living in Germany. That got my attention.
So I did my research on this business model, and with all my experience, I thought I would give it a go. I simply asked my friend Google what is the best dropshipping platform… and that's how I bought a Premium Store from AliDropship.
What happened next?
Legally speaking, I registered this business as an autonomo in Spain: to do that, you need to have your business registered for VAT, and have a physical address.
To set the store in motion, I put in a lot of hard work. There were lots of extra solutions I added to make it top-notch: Social Rabbit, Abandoned Cart, Facebook Business, Upsell, Urgency, Gift Box, Purchase Upsell... You see, when I do something, I do it all the way! Only then you can be sure you will be successful.
After a couple of trials and errors, I started to get the hang of it. Eventually, all my effort – tuning the website, getting the right products, making the store look trustworthy and making the product descriptions unique, reading about Facebook ads and learning while doing it – paid off!
5 weeks after the start, I had 4 product ads running and no sales. And then, late at night, there's 1 single purchase for $89, and it wasn't even any of the advertised products! But still I was very happy. It gave me hope.
Would you already say you're running a successful ecommerce business? What's the secret?
Even though there is no consistency yet, I already have some really good sales!
The store is doing well, and I keep experimenting with products and niches. As an entrepreneur, I am already looking for an opportunity to launch a new one. I like the changes it has brought into my life: I am busy and learning new things! I would love to grow my niche and become the biggest industry player in the world 🙂
One of the niches I am trying now is something I am passionate about and know well. This makes it easier to understand what the target audience is and what it is looking for. Thanks to my life experience and huge online research I conducted, I have a clearer idea of my potential buyers.
Keeping in mind what your target audience wants is essential, as well as analyzing every aspect of a product. I use AliExpress as the source of products and I'd say that at the moment, the marketing side is even more important to me than supplier-related tasks. This will change as the sales pick up, though!
Which marketing strategy are you using to make your ecommerce business successful?
I mostly work with paid ads: Instagram has proven to be the most efficient marketing channel for me. On average, promotions cost me about $750 per month.
Knowing upfront how much I'm going to spend on marketing, I understand what the right product price should be to compensate for the expenses. I believe a lot of dropshippers have no idea what it costs to make a sale. But if you want to be successful, you will need to know. Exchange rates, PayPal costs, purchase costs, VAT, shipping fees – they all play a part, too!
What can you say about the managerial routine?
It takes me about 4 hours every day to manage the store. Fine tuning the store and the ads is the most time-consuming part, and getting the marketing right is the ultimate challenge. So, I Iearn learn learn, and then learn again – that's the only way to deal with it!
Things happen, of course. Once, I closed my store and was not aware of it for some time… Yes, even old entrepreneurs can make stupid mistakes 🙂
Thankfully, I don't experience serious customer service issues. I found out that if you deal with the incoming requests straight away and directly, the buyers are more open to you and willing to understand the situation. So, don't be afraid, just call or write them back!
Summing up your experience of launching and running a successful dropshipping business, what can you advise our readers?
It is mostly about the Facebook/Instagram marketing that you need to get right and this takes time, money and patience.
One thing I learned as an entrepreneur: there is never a sale without having costs. This is SO true for the dropshipping business: you have to be willing to spend money to make money. There are a lot of success stories out there, but they all had their failures and have spent more than they thought they would.
So, keep your head down and work at it! It takes patience, learning and just doing it to make things happen. If you can dream it, you can achieve it!
It would seem that creating a successful home-based business is a challenge worth winning! Thank you, Rene, for the detailed feedback and practical advice you shared, and may your store flourish and prosper!