Digital Marketing Trends That You Cannot Ignore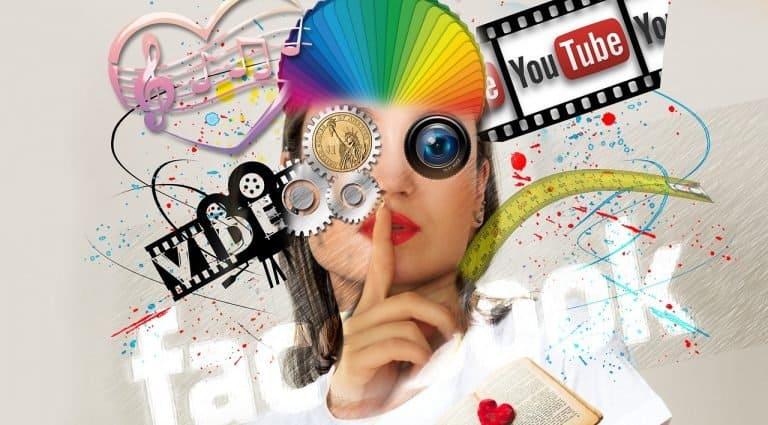 Any eCommerce entrepreneur needs to keep up-to-date with the latest marketing developments in digital sphere. If you want to stay on top and leave all your competitors behind, have a look at the hottest digital marketing trends for this year.
Every year online businessmen get new marketing tools and new amazing opportunities. The keynote of the actual marketing strategy is customer experience. This is the leading factor that determines the current transformation of global digital market. Customer experience is in the focus of attention of all marketers who want to engage their target audiences, create catching content, get more leads and increase conversions. Here is a list of the top online marketing trends you need to use to boost your business in 2018.
Digital marketing trends: Video marketing

Amusing video content is a key to success in such popular social media as YouTube, Instagram, Facebook, Twitter, and Snapchat. Nothing can increase your brand awareness better than a viral video.
A widely known fact from Forrester report says that one minute of video is equal to 1.8 million words. No wonder that most people would rather watch live video from a brand than read a blog or social posts.
Video ads generally work better than plain text or other types of ads. They are more effective in capturing the attention of the audience, and they produce stronger impression. Product videos help customers make purchasing decisions, and push them to buy products online.
Major social networking sites are now focused on video content. This proves that the trend is strong and will continue to grow. Isn't it a good reason to develop your YouTube channel, start a live broadcast on Facebook or make a video post in Twitter?
Another valuable idea is to add videos to your marketing emails. When you provide informative and creative video content, you send your message effectively to a wider audience. To see a telling example of video marketing, watch a video from AliDropship YouTube channel.
Online marketing trends: Push notifications
The trend of push notifications is also rising now. This marketing tool is usually used in online retail to inform about new products, provide personalized offers, announce the start of sales, remind about the abandoned cart, etc.
Providing help and advice, these alerts encourage inactive users and increase the interaction of active customers. And what is more important, they play a significant role in creating a brand's overall image and keep the customers engaged.
The first step to improve your push notifications is their personalization and customization. Use customers preferences, behavior, location and preferred usage times to customize notification content, targeting and automation. The safest strategy is to ask your customers straight out what kind of information they would like to receive.
You should provide valuable information in your push notifications. When your customers click on a notification, they should be rewarded. Make sure that the messages linked to notifications are timely, relevant and worthwhile.
Try to use interactive formats for your notifications. Now it is possible to set notification priorities, insert media and buttons into the messages, and use other tools to create unusual and catchy push notifications.
Social media marketing trends: Stories
Snapchat with its My Story concept was the pioneer in this field. Instagram and Facebook caught up the trend and introduced their stories. Then YouTube presented Reels – their own story format. As you can see, the trend of social media stories is at the height of its fame and is constantly rising.
What makes this format so popular? Stories disappear after a particular period of time, and this produces a fear of missing out (this sense is important in online trade – for example, it stimulates impulse purchasing). Besides, it is also just an amusing way to introduce video content. So, try to include this exciting trend into marketing strategy of your online store.
A good beginning to get in on the ground floor is creating Instagram stories for your store. You can provide product reviews, announce sales, tell something about yourself, share some news, ask for customers feedback, and what not. Study the accounts of some IG influencers – you will definitely find numerous sources of inspiration there!
Online marketing trends: Google Shopping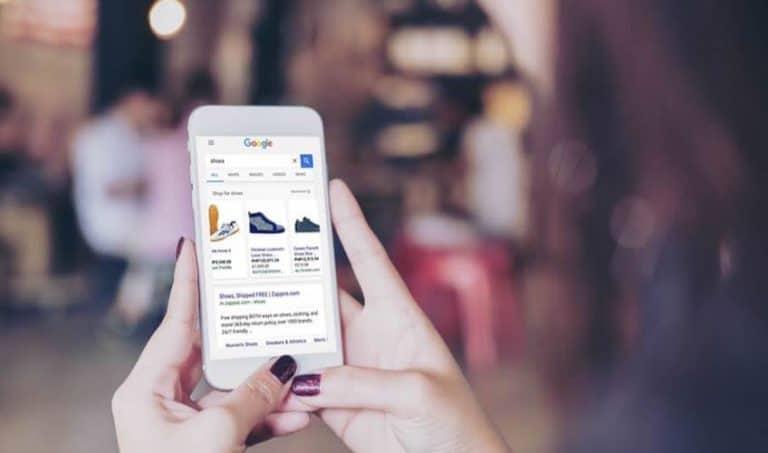 Nowadays Google Shopping is one of the most popular promotion tools in online retail. Recent reports demonstrate that in 2018, Google Shopping campaigns cover nearly 80% of all retail search ad spend.
The reason for this rise is obvious: when people want to do online shopping, they don't go to Facebook or other social media – they usually use Google to search the products they need. Here they can see all necessary product details at once: images, reviews, prices, and so on.
So, how can you increase your conversion rate and make your Google Shopping campaigns more effective?
Begin with studying the prices set by your direct competitors. Google Shopping tends to show cheaper products more often. This is why low prices enhance your chances to succeed.
It's reasonable for all eCommerce entrepreneurs to add promotions that will boost sales. There can be different ways to promote your products. You may offer discount coupons or sales on various occasions. Free delivery will also help to promote your store.
The matter is that Google Shopping compares your offer with your competitors. As a result, your products will be displayed along with other options. Products with special offers will catch eye as they are marked with a small gift tag icon and have more chances to be noticed by potential customers.
Using Google's remarketing lists is another effective option to increase traffic to your online store. Use your customers' histories to segment your audience into more specific groups. It will allow you to target them more precisely with future ads, and increase the chances to sell them your products.
Another valuable insight is to sort out irrelevant traffic with the help of negative keywords to ensure that your budget is spent only on your potential customers.
Email marketing trends: Follow-up emails
Even nowadays, in the age of advanced technologies, the old school email marketing still works. It's habitual for most users to get promo materials via email.
As the aim of any follow-up is to remind about your offer, it may look annoying. To minimize your importunity, focus on your customers needs. Personalize your emails, add value to your messages.
You shouldn't persuade to buy your products by the head and ears. Make your emails laconic, but interesting. You can include product reviews, case studies, funny gifs, etc. But always remember that the content you share must be relevant to your customers needs.
As far as you can see, there are various actual best practices to enrich your digital marketing strategy. Think what goals you want to achieve at the moment, what audience you would like to target first, and choose what trend to apply accordingly.
Here we have mentioned the most relevant trends that are crucial for digital marketing in 2018. To keep your store abreast with the times, don't forget to update your content and strategy to satisfy your consumer needs in the best way!