If Dropshipping Is So Profitable, Why Isn't Everyone Doing It?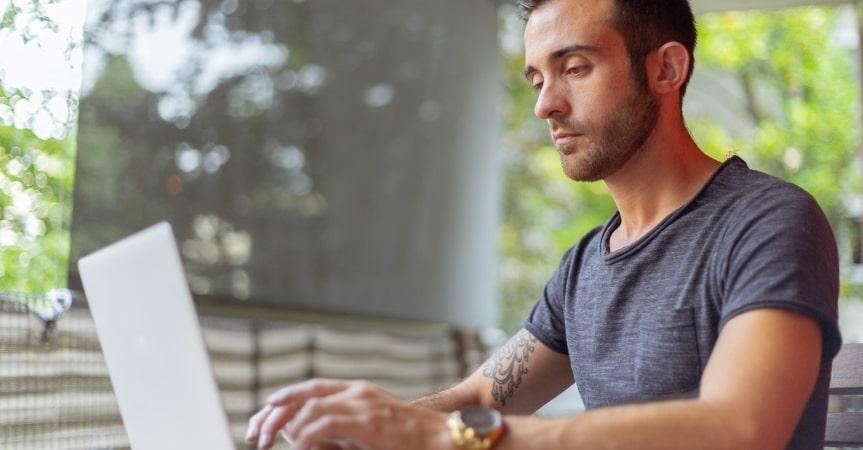 Why isn't everyone getting into dropshipping if it's so profitable?
This question can cross the mind of those who discover this business model for the first time.
Indeed, what are the reasons that hold some people back from launching their own dropshipping businesses?
Let's take a closer look at the most common dropshipping fears!
Why people stop short of starting such a profitable venture as dropshipping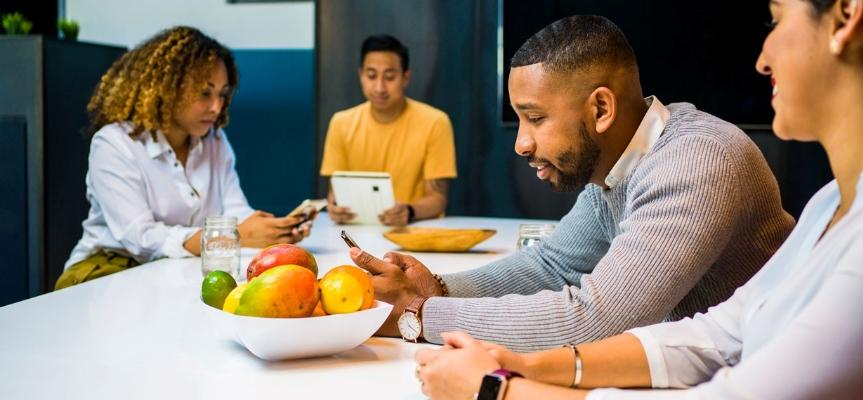 The Internet is swarming with the stories of regular people who share success in dropshipping. Moreover, the new stories keep popping up regularly.
All of them say that you can launch this type of business easily and fast and be riding high soon.
So, why not to give it a try? Strike while the iron is hot!
However, people don't rush to get started. Only the most resolute of them venture to get their feet wet. The rest dismiss the idea or stand aside unable to make up their mind.
Why?
The reason is humans themselves. All people have their fears and anxieties. Besides, our brains work in a bit strange way.
It's hard to make us believe in something, but… At the same time, it's easy to sow a seed of doubt in our mind.
Once people desperately resisted accepting the fact that the Earth is round. We even burned those who claimed that.
Now, when the round shape of our planet is the scientifically proven fact, you may come across people for whom it doesn't seem so evident. The so-called flat-earth theory has even gained some ground nowadays.
So, let's go through the most popular fears and prejudices that could keep you from starting the dropshipping business and figure out how sound they are.
Dropshipping fear #1: It's too late to start dropshipping
How come people refused to believe that the Earth is round?
It's not difficult to understand it. There was a lack of information at the moment. So, we can partly chalk it up to the human ignorance.
But it's hard to get your mind around the popularity of the flat-earth theory today. Why do people call the scientific fact into question?
Surprisingly, it happens due to the abundance of information nowadays. The Internet has set the stage for everyone to speak up.
Thus, some people use this opportunity to fan the flames, whip up human fears and strengthen doubts.
Similarly, some online entrepreneurs may create videos or write articles to state that it's too late to start dropshipping already. That this business model is simply playing itself out.
Some of them could be quite convincing in their claims. However, if you look into it carefully, you can easily find out that the only thing they draw on is their own unsuccessful experience. Whereas there are at least seven reasons why dropshipping is still a profitable and promising business.
So, the best words to describe this is "A bad workman blames his tools".
Dropshipping opens up great opportunities for entrepreneurs. Yet, it doesn't mean that money will be given to you on a plate. Your success is up to you.
Dropshipping fear #2: Too many resources are necessary
The other obstacle that could stop you from getting into dropshipping is a lack of resources.
People are used to thinking that starting and running your own business require significant financial investments and knowledge.
So, many simply miss the opportunity to open up their online stores because they don't have much savings to put in and time to learn the ropes.
The beauty of dropshipping is that you don't need both of these.
You don't have to spend a fortune to launch it. Actually, you can get along with $147.
And you don't need a degree in rocket science to create your online business. All you should do to pull it off is read this one article.
Dropshipping fear #3: Customers will choose AliExpress over a smaller store
While learning about dropshipping, you may get puzzled.
Why should customers buy from my online store? They could go shopping straight to AliExpress, couldn't they? What makes them choose dropshipping stores over AliExpress?
At first glance, the answers to these questions seem to be not in your favor.
Therefore, it might cast doubt on the prospects of dropshipping business and scare off entrepreneurs. So, many of them could kick their plans to start it into touch.
However, if you take a closer look, you can see the things in a new light.
AliExpress is a huge e-commerce platform selling plenty of different products. It's hard and inconvenient for customers to find what they need there. The process is usually wearing and time-consuming.
On the other hand, if your online store is dedicated to a certain niche, people can easily get the necessary items and stay pleased with the visit.
Moreover, when it comes to marketing, you have the serious edge over AliExpress. By choosing a narrow niche, you can use different marketing channels to track down and target only your potential customers. It's the luxury AliExpress can't afford.
And these are just the most obvious advantages dropshipping stores have. To learn more of them, read this article.
Dropshipping fear #4: It's too risky
One more fear that may outweigh the fact that dropshipping is profitable is typical of humans.
It's reluctance to take a risk.
Every time when it comes to making decisions, this fear starts to creep in. Often people prefer to leave things as they are even if their lives let them down. Who wants to lose everything even though you're weighed down by this? Changes always look daunting.
When you start your own business, you need to risk everything on it, don't you? Your 9-to-5 job, money, future… If you fail, there won't be anything to fall back on.
It used to be like this. But it's not the case for dropshipping!
You don't need to quit your job since dropshipping doesn't require much time to manage the process. Automated software carries out the most burdening tasks for you. So, you can easily combine your work with your online business.
Money is also not a big problem. You don't have to buy products in advance and store them. You just need to find reliable suppliers on AliExpress. The software diverts your orders to them and they pack the goods and send them to your customers. All of these are for free.
The necessary investment boils down to buying domain, hosting and e-commerce software. And it will cost you only $147 as we mentioned before.
Dropshipping allows you to test the waters without any harm to your venture. If the products you've chosen for your online store don't catch on with customers, you don't need to panic. You can easily pick another items and try them out.
So, the risks of launching a dropshipping store are minimum. It won't hurt your future and ruin your life.
Dropshipping fear #5: Dropshipping is scam
Popularity goes hand in hand with rumors.
When you become famous and successful, some people try to spread gossips about you and make you look bad and flawed.
Similarly, you could come across people stating that dropshipping is scam.
Some of them accuse online entrepreneurs of being needless middlemen who make money out of nothing.
Well, you can take any retail company such as Walmart and blame it for this, can't you?
Another claim that dropshipping is just a hype made to hook people into and lighten their wallets by selling them courses and tutorials.
Ok, there could be some paid guides and lessons on the topic. But, you can easily find a free blog with all the necessary information. You're reading one of them now, by the way.
The conclusion is, you shouldn't take people at their word when it comes to rumors. They may turn out to be simply unsound.
So, people may avoid dropshipping because they can't get the better of their fears. Though the fact is, dropshipping is a profitable business. We hope this article is going to help you overcome them, start your venture and change your life for the better.