AliDropship's Secret Bundles! Ecommerce Tools For Dropshipping [Updated]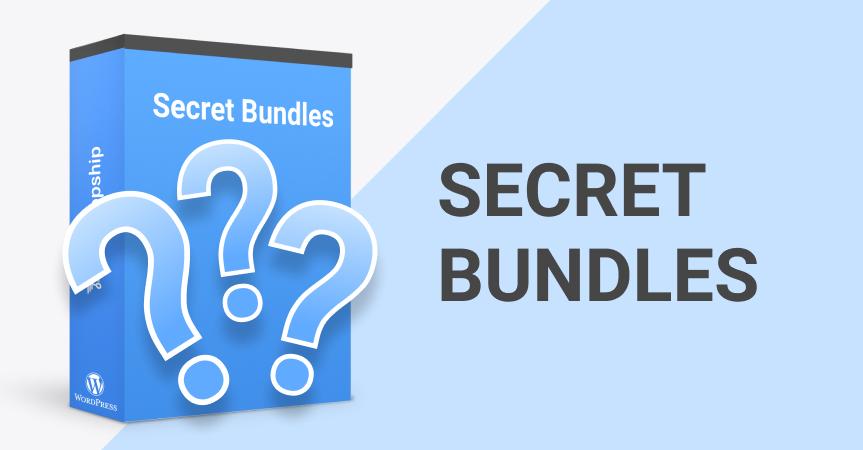 The AliDropship plugin is undoubtedly one of the best ecommerce tools for dropshipping. But after launching a business, one may need a number of additional solutions. Presenting AliDropship's secret bundles that combine our services, add-ons, and products.
With AliDropship's automated dropshipping software, one can create a semi-automated dropshipping business and profit from the booming industry. Moreover, if you order a Custom Store, you will get a professionally made website according to your own vision.
You can also choose from a variety of add-ons and services to offer your customers a better shopping experience, make your work easier, and ultimately increase your profit. However, it may be difficult to tell which of them will suit your particular business.
That's why our team has gathered some of the add-ons and services into bundles. In this article, I'm going to tell you about these bundles and who can benefit from purchasing them.
What you get: Social Rabbit Plugin + Product Bundle + Reviews Page + Upsell + Urgency
Price: $142 (You save $61!)
This bundle will suit those who have purchased a Basic or Advanced Custom Store. It'll also suit those who want to adjust their online business to getting passive income.
The bundle contains simple ecommerce tools for dropshipping that don't require deep knowledge. At the same time, they're designed to automate some of your work and increase your store's revenue.
The Social Rabbit plugin will help you with social media promotion. The Product Bundle and Upsell add-ons will raise the average order value of your store, while Urgency and Reviews Page will increase the site's conversion rate.
The New Store Bundle is a perfect solution for getting started without getting too much into advanced marketing techniques.
What you get: Social Rabbit Plugin + Product Slideshow + SEO Image Optimizer + Gift Box + Bulk Discounts + Purchase Upsell
Price: $155 (You save $67)
This bundle will suit those who decided to purchase one of AliDropship's Premium Stores. These ready-made stores are copies of our own dropshipping websites. When you buy a Premium Store, you get a full copy of its design, site structure, and product inventory.
The benefit here is that all these elements were tested by our team. But it's not just the site and profitable products that made these stores successful.
By purchasing the Start-And-Sell Pack, you get the same ecommerce tools for dropshipping that our team uses.
The Social Rabbit plugin will provide seamless social media promotion. You will need SEO Image Optimizer for improving the site's loading speed when you decide to enrich your initial offer with new goods. Gift Box, Bulk Discounts, and Purchase Upsell will help you get more sales from each customer. And the Product Slideshow add-on will let your site visitors browse multiple product thumbnails right from the catalog without having to open the product page.
I also recommend buying our Add-on Installation service if you don't want to set up these tools on your own. Besides, if you pick one of these secret bundles, you'll get a 30% discount on the Add-ons Setup service!
What you get: 3 page likes ads + 10 engaging posts + detailed guide
Price: $99
Most dropshippers drive traffic to their sites from social media and particularly from Facebook. After all, it's the most popular social network in the world, so Facebook ads can be extremely efficient. But advertising your brand is difficult without a large number of followers.
People decide whether they can trust small businesses based on how many followers they have on social media. Besides, you can convert many followers into buyers. So, attracting followers is an important task for your online store.
Facebook Followers Booster is a service that lets you create Facebook campaigns aimed at generating likes and attracting followers. By purchasing this service, you get 3 followers generating ads, 10 engagement posts, and a step-by-step guide on how to launch such campaigns.
The service will suit any type of dropshipping store that relies on social media advertising. We provide the materials in four languages: English, French, German, and Spanish.
What you get: Social Rabbit plugin + Lifelong Social Rabbit license + Social Rabbit setup + Unique design materials for three of your social media pages + detailed Social Rabbit guide.
Price: $159 (You save $40)
If you want to pay more attention to your social media presence, then consider purchasing this bundle. It lets you start social media promotion right away without having to develop each page on your own. With the unique designs and 'About' texts for your pages, you will be able to build them really fast. Plus, you get an excellent tool for running social media accounts on auto-pilot and a detailed guide on how to use it.
The bundle will suit those who built their store on their own, the owners of Basic and Advanced Custom Stores, and those who purchased a Premium Store.
What you get: Email marketing campaign and pop-up setup + pop-up designs + sales-provoking coupons + attractive emails + sign-up form setup + step-by-step guide + 24/7 free support
Price: $199 / $399 / $599 (You save 15%)
This service combo will suit those who want to use lead generation in their marketing strategies. While standard ads end with a purchase, lead generation lets you collect customers' contact information even if they didn't buy anything. So, later you can reach them with email marketing and offer new goods, trending products, or new discounts.
By combining standard advertising with email marketing, one can substantially raise their profit margins.
After you order the Email Marketing Setup Package, our team will integrate your Mailchimp account with your dropshipping store as well as install a lead generation pop-up and a sign-up form on your site. You will also get a pack of pop-up designs, a coupon design, a number of promo emails to start advertising, and a number of reusable email templates.
The combo comes in three packages – Silver, Gold, and Platinum.
What you get: Google Merchant + Facebook Business + Social Rabbit + Split Test + Gift Box
Price: $140 (You save $61)
This set of ecommerce tools for dropshipping will suit business owners who want to automate their marketing campaigns as much as possible. If you own a Basic or Advanced Custom Store or have built your own website with the AliDropship plugin, this bundle is for you.
The Google Merchant and Facebook Business add-ons will make advertising on these platforms smooth and hassle-free. With the Social Rabbit plugin, you will be able to manage your social media marketing on Facebook, Instagram, Twitter, and Pinterest. The Split Test add-on will let you test products, product pages, and ads. You will also get Gift Box as a bonus.
But keep in mind that this set of dropshipping tools for dropshipping is designed for advanced users who know how to set up advertising campaigns.
What you get: An advertising campaign aimed at your previous site visitors.
Price: $59
If you own a dropshipping business and have been driving traffic to your site for at least a month, it's time to start a retargeting campaign. Although most site visitors never purchase anything, one can bring them back and turn them into buyers with retargeting. And that's what you get by purchasing this service.
Our team will pick 10 of your best-selling products, create 10 image ads and a promo coupon, and design a retargeting campaign. After that, we will provide you with a step-by-step guide on how to launch and run this campaign on Facebook and Instagram.
As a result, your business will get profit from the warm audience who have visited your site before.
Ultimate Set (7 In 1 Add-On Bundle)
What you get: Google Merchant + Facebook Business + Recent Sales Pop-Up + Countdown Timer + Upsell + Reviews Page + Promo Banner
Price: $130 (You save $57)
By now, you have probably noticed that some of the bundles offered above won't suit those who have purchased an Ultimate Custom Store. Those sets contain the Social Rabbit plugin while the Ultimate package already includes this plugin. But why should you pay twice for the same product?
That's why the team made this 7 in 1 set. If you own an Ultimate Custom Store but require more dropshipping management tools, this bundle is for you. You get a number of add-ons designed for raising your business' conversion rate and 2 tools for advertising.
Contact our managers to get the Ultimate Set!
What you get: A Custom Store with 500 pre-edited products, platinum hosting for 1 year, advanced on-site SEO, social pages on Facebook, Instagram, YouTube, and Twitter, and many more + marketing materials + Social Rabbit, Abandoned Cart, Promo Banner, Reviews Page, and Urgency
Price: $2,899
If standard Custom Store packages are not enough for you, the Supreme Package is just what you need. You will get more pre-edited products, more social media accounts, advanced site optimization, a number of pre-installed add-ons, and even marketing materials.
The Supreme Package will suit entrepreneurs who want to operate in niches that feature a wide range of products. For example, customers won't trust a fashion store unless it has hundreds of clothes. The Supreme Package was designed for niches like this: fashion, sports, fishing, toys, etc.
Your store will be better optimized to cope with a large product range. Besides, it comes with cool marketing tools which will automate 90% of your work. That's why it is ideal for beginners: you will need to put in little marketing effort to promote your business.
Whether you have only the AliDropship plugin, or own a Custom Store, or have purchased one of our Premium Stores, these ecommerce tools for dropshipping will enhance your business capabilities and offer your customers a better shopping experience.