100% Business Independence In Ecommerce: Why Is It Vital And How To Achieve It?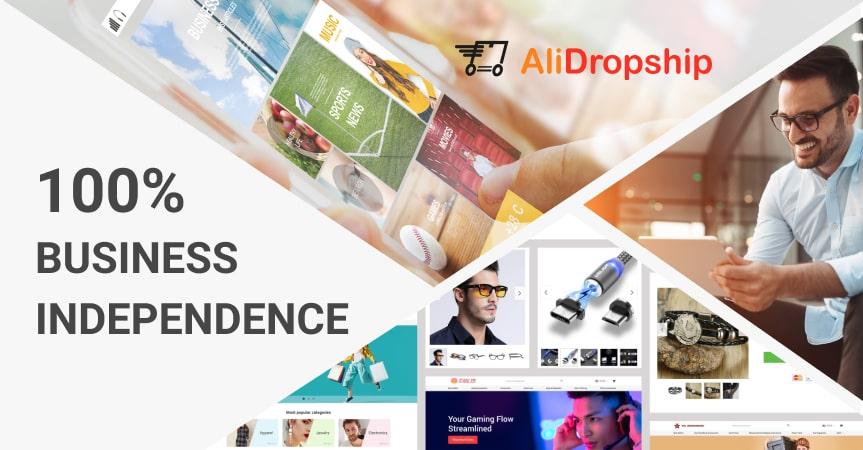 Have you always dreamed of becoming an independent entrepreneur? What's the key to choosing the right solutions that would help you make it happen? We're discussing these life-changing questions today!
Here's the thing. We're living in a dynamic, ever-changing, fast-paced world where everyone wants the best for themselves and their families.
People all over the world are looking for safe and proven ways to secure a higher quality of life for their loved ones. Of course, they have lots of questions in front of them.
What can they really do to achieve the desired financial independence? Which business (and life) lessons can they learn from other beginner entrepreneurs? Where should they search for the options, answers, and guidance?
Comparing the alternatives and assessing their own resources, these explorers commonly choose to start some kind of an ecommerce business – and here is why.
Why are ecommerce models suitable for an independent entrepreneur?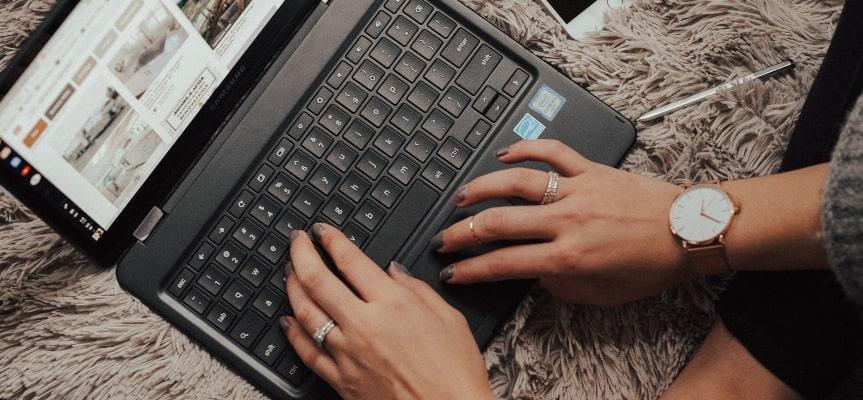 Indeed, there are numerous reasons for internet users all over the globe to view ecommerce enterprises as their way to financial independence – and, in fact, business freedom. Here's just a handful of benefits and opportunities that online businesses offer to newcomers:
Traditional brick-and-mortar businesses require huge time and money investments, as you can imagine. But when you're starting an ecommerce venture, you don't need to buy and stock products, rent facilities, hire staff, etc. In other words, your startup costs are much lower.
Besides, it's not always even necessary to have background knowledge or first-hand experience in the area. Thanks to free video tutorials and detailed step-by-step instructions, any newcomer to ecommerce can make first guided steps to launching a potentially successful business.
Semi-automatic maintenance
What if a person with a regular 9 to 5 job wants to try out some business model? In fact, it won't be challenging to dedicate a couple of hours per day to deal with routine ecommerce tasks. With the right software at hand, even work-at-home moms and full-time business owners manage their online stores successfully. What's more, it's not uncommon for wage workers to become self-employed as independent entrepreneurs and make their living thanks to the newly launched online businesses.
Unlimited growth perspectives
That's exactly the thing that attracts so many people to the exciting world of ecommerce. Realizing that ecommerce lets them basically be their own bosses, they freely launch and run multiple online stores, target various customer segments, and even sell their enterprises to new owners at their own will.
But do all online business models allow 100% business ownership to an independent entrepreneur?
We can't speak for everyone – but there's at least one specific online business type we fully trust 😉
Tips for independent entrepreneurs
So, by now you have an understanding of what it means to be an independent entrepreneur. But, where do you go from here?
To make sure you won't get lost on your entrepreneurial path we've prepared a list of tips for independent entrepreneurs.
Set goals (daily, weekly, annual)
Since you're an independent entrepreneur, most likely you won't have anyone to answer to, besides yourself. So, in order to grow your business, you must set short, medium, and long-term goals.
This is a highly productive practical activity that's incorporated by many modern workplaces to ensure their workers grow and develop as professionals.
So, to set effective goals, look over your previous achievements and failures in the past (for example in the previous year) and set some realistic goals within a specific time frame i.e. within 12 months. For example, increase your revenue by 10%, or grow your number of customers by a certain percentage. Shorter-term goals can be defined by something smaller, for example, sending out a set number of emails, launching a specific set of ad campaigns, etc. Daily goals can be a set of objectives written down as a schedule: "9 am to 11 am: Come up with 10 post ideas for the next 5 days", or "1 pm to 4 pm: write a sequence of emails".
Make sure to let everyone know about you by creating a social media profile. Be sure to separate your personal account from the one you're going to promote. Let your personal account be the place for your personal posts, and keep the updates about your business on your business profile.
For many independent entrepreneurs, social media platforms such as Facebook, Twitter, and LinkedIn will be the perfect place for their promotional activities.
However, depending on your specialty, other social media platforms will work as well. For instance, if your business specifies on some kind of visual features, platforms like Instagram and Pinterest will also work well.
If you really want to showcase your business to the fullest and possess a promotional budget – you can try paid search advertising. These ads are typically sold through a bidding process and the cost varies depending on the competition of your niche market.
Invest in a high-quality website
If you're an independent entrepreneur, you want to separate yourself from the competition, and having a high-quality website should be one of your top priorities.
Your website should be user-friendly easy to navigate. After all, you don't want your customers getting lost in your store and simply closing the tab. They should understand what they need to do to go to a certain page in a blink of an eye.
If you don't have a website or the necessary skills to build one, you can always turn to the services of third-party developers or freelancers.
However, there is also another option. You can simply click here and get your own online store created by professionals according to your preferences.
But, what if you want to take a step even further. What if there was a way for you to have all the ecommerce and marketing features you need to seamlessly start and grow your business in one spot? Achieve your financial independence with Sellvia! Access to a lucrative market, top-selling products, lightning-fast delivery, and a dream online store. Sounds like a recipe for success.
7 reasons for an independent entrepreneur to choose dropshipping with AliDropship
Around the globe, AliDropship is chosen by thousands of people regardless of their level of technical knowledge and previous experience in digital marketing. To them, it's beginner-friendly software that can turn even a basic blog into a fully functional dropshipping store. Let's take a closer look at the details!
Making entrepreneurs' life so much easier, AliDropship solutions are famous for their outstanding features.
AliDropship solutions guarantee 100% business ownership and the owners' full ecommerce independence.
Here's where it shows!
#1 Transactional/regular fees
Whether you're buying the plugin to create your store by yourself or are ordering a ready-made store from the team, you only need to pay once. That's right: all AliDropship offers, including services and themes, require a one-time payment only.
There are no monthly or yearly fees to pay for the right to use your AliDropship solution. Plus, no matter how many orders you processed in your store, how much money you made with it, or how many new products you imported, you won't be charged anything. Isn't that a nice contrast to the ecommerce solutions requiring transactional and operational fees?
#2 Niche choice
If you need any help while choosing the right niche for your dropshipping store, the AliDropship team is there for you. You can use our free Dropshipping Niche Guide and Niche Research Tool, check out the most profitable niches' selection, and even get free access to our database of handpicked niches with the highest potential.
When you order a custom store, your personal manager advises you on the most promising niches for you to take. Nevertheless, the ultimate choice is always up to you. Our goal is to give you a range of options and never limit you in your business decisions.
#3 Products choice
The same principle is true for the way you choose products to add to your store. Running a business powered by AliDropship, you are free to import any amount of any items at any moment. Again, the decision is all yours!
Of course, we're providing guidance to anyone who needs it. There is a database of professionally pre-edited products we created for you, guidelines on choosing the most dropshipping-friendly items, and numerous trending products selections to check out. Still, we're not commanding you what to sell: you're your own boss!
#4 Sales volume
We are always encouraged and excited to receive great news from our customers who keep opening new dropshipping stores and enjoy overwhelming profit levels.
However, we don't track our clients' business performance on purpose. There is simply no reason for us to do this! Indeed, we don't charge sales fees and don't oblige our users to meet any 'sales targets'. Whether you just made your first sale ever or have been in this business for years, it's fine with us: every entrepreneur develops their venture at their comfortable speed.
#5 Business logistics and partners' choice
Different types of online businesses require different ways of organizing the working process. For example, in some types of ecommerce, entrepreneurs need to buy products in advance, stock them in a secure and organized location, and ship them to customers by their own effort.
To deal with these tasks, business owners commonly partner with different service providers. One of the programs making these entrepreneurs' life easier is Fulfillment by Amazon (FBA). It lets entrepreneurs store their products in Amazon's fulfillment centers and delegate packing and shipping tasks to Amazon employees.
However, since recently, FBA has been partially suspended. As a measure to help battle the global coronavirus outbreak, Amazon announced it is now prioritizing shipment of household items, medical supplies, and essential goods highly demanded by quarantined online shoppers worldwide. Unfortunately, this socially responsible measure means that FBA members and retail vendors can't create new inbound shipments until further notice. Obviously, it takes a toll on their businesses.
When you're running a dropshipping store, you have a much higher level of independence while organizing your business procedures. Still, you rely on multiple partners who help your website function. Hosting providers help your website stay connected to the internet, payment providers accept and process money transfers made by your clients, and suppliers manufacture products and arrange their delivery.
However, with a dropshipping store based on AliDropship solutions, you don't have any restrictions or obligations when it comes to your choice of partners. We offer you a business-friendly hosting solution, a range of globally accepted payment gateways to connect to your website, and a free database of trusted AliExpress suppliers to import products from. Still, the choice is all yours and no one is forcing you to take one specific, 'dictated' option only.
#6 Advertising strategies
Promoting your store is absolutely necessary if you want it to be visible on Google, to attract visitors, and to generate sales.
We have detailed recommendations on planning your advertising expenses depending on your budget, and can share numerous free marketing tips and case studies we're experienced ourselves. Besides, you can request our expert assistance if necessary and order any of the marketing services tailored to your business individually.
And whether you're promoting your store by yourself or with someone else's help, it's fine! We don't monitor our clients' independent marketing campaigns and don't ban or restrict them in any way. You're the one to decide what to write and show in your ad, where to place it, and which audience to target. It's your business, and we put no limits on its presentation.
#7 Business growth strategies
What will you do to your AliDropship store after you launch and try it? Will you start promoting it on social media and elsewhere, encouraging more and more people to visit? Or, will you redesign and rebrand the store, filling it with a completely new product range? Maybe, you'll even resell it for profit in some time and start a new store in another niche?
We don't know, honestly. 😉 But whatever decision you make, we'll support you – and help you with it if you want us to.
As a 100% owner of your AliDropship business, you are free to keep, grow, and use it in any way you fancy. Acting as an independent entrepreneur, you can even close your store down or resell if you feel like it. Unlike some other ecommerce solutions providers, we don't force our customers to make business decisions they don't approve of themselves.
Summing it up, AliDropship provides and guarantees full business independence to its clients, without limiting or controlling them in any way. We respect our customers' desire to run their businesses on their own and are truly happy to assist them upon request – but they always are and will be their own bosses!