$11,491.45 In Sales In 3 Months: How Niti Makes Money On Her Maternity Leave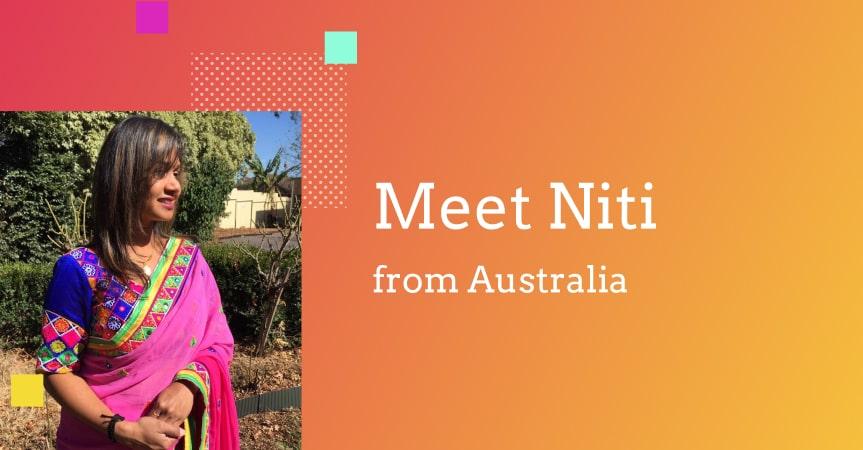 How to make money on maternity leave? Niti, our bright and inspirational friend from Australia, is sharing her life-changing experience today!
Disclaimer: all the success stories published in AliDropship blog are the results of interviews conducted in the written form. Even though the editors may make some minor changes to the grammar, spelling, and/or punctuation, the respondents' writing styles, views, opinions, stores screenshots and personal photos are left unchanged.
Hi, please introduce yourself!
Hi, my name is Niti Shah, I'm a child care teacher from Melbourne, Australia. I am running my dropshipping business from here.
Did you have any previous experience in ecommerce, or trade, or online sphere generally before you started?
No, I only have the experience of buying stuff online regularly. 🙂 But I got advice from one of my friends, an SEO expert at Possum SEO, who told me that this is the time to jump into the dropshipping business. I listened to his opinion and later asked for his professional help to set up SEO for my store.
How did your dropshipping journey begin?
It all began when I was researching how to make money on my maternity leave. I knew it for a fact that once I have the baby, life will be very busy – especially as I'm a first-time mother. So I was looking for something to do from home.
I listened to my friend's advice because truly, there are lots of reasons to start a dropshipping business. First of all, no inventory cost and no investment is needed. Secondly, it is faster to set up this business even if you don't have any previous knowledge. Third, which was the main reason for me, you can work from home, in fact from anywhere, if you have a laptop and internet connection with you. You can run this business from your own space.
And so, my friend sent me the Alidropship YouTube channel link and I learned from there. Also, for more knowledge, I have watched many Shopify videos on running online business, but AliDropship plugin looked much easier to use and set up.
I am using WooCommerce AliDropship plugin with Avada theme. Overall, it cost me under $200 to start my business – that includes AliDropship plugin price, Avada theme, domain and hosting.
Does your dropshipping business help you make money on maternity leave?
Yes! Here's how my store has been performing in 3 month after the launch:
Currently, it's the only store I have, but I'm going to launch more stores soon. I quit my 9 to 5 job after the baby was born, and I am now in the process of creating one more store, and the other one is under development. So, by the end of this year, I am gonna be running 2 more stores in total.
How did you find the niche idea and what is your product strategy?
I got the idea from one of my friends who was searching the market and found something of a unique design and under her budget, so I decided to try it as my niche. Then I watched one of the AliDropship videos explaining how to choose and test your niches, and followed the same steps to define my niche more precisely.
I focus on the products that have a high search volume and lower competition with lower cost of PPC. It can be checked via Ubersuggest tools or Ahrefs.
Also, there is a really good AliDropship video explaining how to evaluate AliExpress products. I followed it and checked the AliExpress stores' feedback, buyers' reviews showing the products' quality, and the delivery speed. Then, I created a shortlist of top 10 suppliers and contacted them via AliExpress to check who is responding quickly to all my questions. I ended up with 3 suppliers whose products I added to my store. When you are starting a new store, I think it is best to only work with 1-3 suppliers at the beginning.
I am importing products manually via AliDropship plugin where I have the freedom to add a custom product title, assign a category, edit images at the same time to remove the supplier's logo, and add a proper description. Initially, I have added 6-10 products into each category and put the store into operation to test the water. Now, every fortnight I spend 2 hours max to add more products and 1 hour to research if my suppliers have a new product arrival, or new design variations, etc.
To set the prices, I was using the default AliDropship pricing formula initially. Once I got a better understanding of my target audience and the market, I started modifying the formula a bit:
How did your first dropshipping sale happen?
My first order came from Google Ads. I still remember that night, it was just the second day after the launch of my store. Before I went to bed, I thought I'd just check it quickly. I have the WooCommerce app installed on my iPhone, and I just saw that there was one red notification under the order. I was so happy, and I showed it to my husband, and at the same time I got off from the bed and accepted my first order with the AliDropship plugin. That night I realised this plugin is so easy and fast to transfer an order within one click. I was shocked that within one minute my order was sent to the correct supplier with the proper customer name, quantity and the right variation. I am a fan of this plugin. Too good, very easy for a non-IT person.
How do you promote your store?
Initially, I began promoting my store with Google Ads with $0.20/click and max $10/day budget. Then, I discovered Google Shopping and understood it was best for my products. With Google Shopping, I can show my product image in the ads section with a lower cost per click ( $0.05-0.10) and with a $5 daily budget. That would bring my monthly advertising expenses to around $500.
Later, my friend helped me increase the organic traffic via SEO. Now, I only promote my store by means of SEO. Soon, I am planning to start promoting my business on social media and to buy the Social Rabbit plugin that would manage social media posting on autopilot.
How much time does it take you to manage your stores? What are the challenges?
I spend 4 hrs/week max on my current store – mostly, to check and process the orders. Also, I spend about 2 hrs/week to work on my new store which I am going to launch soon. So, it makes 6-7 hrs per week in total. I have to look after my baby as well.
The main challenges are related to delays in delivering, but they are rare and I sort them out with my suppliers. Also, some customers ask product-related questions, so I am trying to add more content into the products' description which would answer common buyers' questions. Luckily, I haven't dealt with any 'difficult' customers yet!
Did you register your business officially?
Yes, I registered my business right after I got my first order. My hubby told me that it's best to keep everything legal from the start to avoid any legal issues. In Australia, it's very easy to register a business. You just need to submit the online form with all your information and pay the registration fee which is AU$89/yr.
How do you feel now about this money-making business you launched while on maternity leave?
Oh… how can I explain my feelings? I feel blessed and grateful to AliDropship for such a nice plugin. When I sent my store link to my friends and family on WhatsApp, they were so excited! I got tons of positive feedback as they said the store looks nice and clean in design, and has a great product selection as well. Honestly, a few friends even got jealous when they learned how much I am making from this store. 😉
What can you advise our readers – those who already run their stores and those who didn't start the business yet?
I hope that the people who are running their stores already are learning from their own experiences and errors – that's the best way. And my advice for newbies is: please, don't hold yourself back, just act already! Just imagine how it feels like when your product is so good that you can touch the sky and be your own boss, not depending on anyone anymore!
Thank you, Niti, for your kind words and energetic attitude! We hope this story will be inspirational for everyone who's wondering how to make money on maternity leave, or in retirement, or being in between jobs, or in any life situation whatsoever. There's nothing you can't do!