7 Easy Steps to Open WooCommerce Store And Start A Dropshipping Business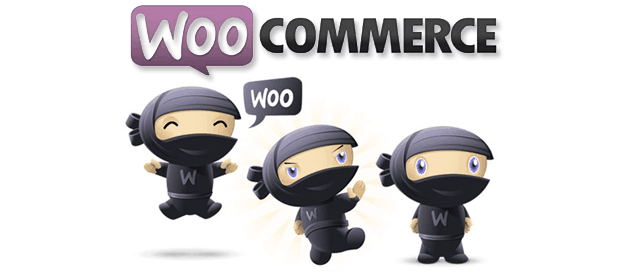 Why do people all over the globe use WooCommerce platform for their dropshipping stores?
Well, mostly because it's free.
Oh no, wait, that's not the only reason.
Actually, WooCommerce is awesome for any kind of e-commerce ventures, and not only for a dropshipping business.
Just think of it:
It integrates perfectly with WordPress. WordPress, at the same time, is the most common solution for dropshipping stores' owners – it's convenient in use, and perfect for beginners

If you build your website with the help of WooCommerce, it is really easy to customize the store any way you prefer – that's all because of countless themes and extensions

You can use any payment gateway – WooCommerce supports not only the major systems, but almost all the existing payment solutions as well
In other words, WooCommerce can help you take your business on a brand new height.
The experience of Kingpin, one of the most active contributors to our dropshipping forum, shows that a store built with WooCommerce has a bunch of nice small benefits – for example, you can:
Apply a coupon code to orders above a certain price range

Choose a WooCommerce store theme that suits your niche perfectly, etc.
This is why we decided to show you this little guide about setting up WooCommerce and starting a dropshipping business!
Step 1. How to Open a WooCommerce store: Get domain and hosting
Well, obviously, you start your dropshipping business with thinking about the right domain name for your WooCommerce store.
We have previously described the most important aspects of a proper domain name – you can read about it here.
Generally speaking, your domain name should be unique (it won't work if it's already taken by someone else), memorable, and SEO-friendly.
The next step is to buy a hosting account.
This hosting solution will allow you to store all your website content (documents, images, videos, etc.), and make it accessible for any Internet user.
It is necessary to choose your hosting solution really carefully. Obviously, you can try going for self-hosting if you have the necessary knowledge. Still, please note that a web hosting provided by skilled experts won't suffer from an unexpected power cut, or from unstable connection, or from unprofessional maintenance.
Step 2. Install WordPress to Your WooCommerce Store
As we have already mentioned, WordPress is the most common platform used for online stores creation – it is user-friendly, easy to understand, and highly functional.
Here you can find a detailed instruction how to install WordPress.
Long story short, you need to download the latest version of WordPress, and upload it to your web server. As soon as you install WordPress on your web server, you can start building your dropshipping store.
Step 3. Install WooCommerce plugin
So your WordPress store is ready. Congratulations!
The next step is to download and install WooCommerce plugin.
This is how you will be able to use all the benefits of WooCommerce platform for your dropshipping business.
Step 4. Get AliDropship plugin (WooCommerce version)
WooCommerce fully compatible
All-in-one solution
Automation of all processes
Free updates and support
So, now, as the store is ready, it's time to think about ways of making your dropshipping business routine simple and easy to manage.
When you're involved in dropshipping, it is really important to make the majority of business processes automated. This is how you can get yourself enough free time to work on customer relations and business promotion.
AliDropship plugin works with this issue quite efficiently. There is a specific modification of the plugin called AliDropship Woo – it is designed to support WooCommerce.
When you're buying the plugin, you're actually provided with both versions. It is up to you which one to install: either the original AliDropship plugin, or AliDropship Woo.
AliDropship Woo helps you run your dropshipping store in a quick and effortless way because it can:
Import items directly from AliExpress

Import product reviews

Automatically apply pricing mark-up formula

Automatically update products info

Automatically fill orders
Step 5. Choose and set up the WooCommerce theme
One of the most unique features of WooCommerce is its incredible level of customization.
Among other things, it supports a huge variety of themes – you can use any theme you like for your store.
For example, you can go for Storefront – the most popular theme offered by WooCommerce that has 1 519 784 downloads at the moment of writing this article. People commonly choose it because Storefront is free, intuitive, flexible, responsive, and fully localized.
But, of course, you're not limited in your choice. If you want to get a theme from an independent developer, make sure that it is:
Professionally designed

Easy to use and navigate for store visitors

Responsive – good-looking and functional on any type of devices (laptops, PCs, tablets, smartphones, etc.)

Suitable for your dropshipping store structure and niche
Step 6. Set up the core elements
The whole procedure of setting up a dropshipping store with WooCommerce is described in this free guide.
At the first stage of organizing your store content, you need to do the following:
You will definitely need a text for your home page, and, ideally, a text for every category page.
You can write categories' texts later, but the home text page is a must.
Also, don't forget about SEO titles and descriptions – they are essential for search engine optimization.
You need to specify the ways of getting in touch with you.
Email, phone number, WhatsApp, Skype – whatever is convenient for you! (Yes, it will mean that you need to be ALWAYS accessible through these channels).
Also, it is a good idea to mark your location – people trust a store more if it has a physical address.
First of all, choose the store currency. Think about your target audience – which currency do these people use and prefer, most likely?
Also, make sure to set up the necessary payment gateways. They also heavily depend on the characteristics of your potential customers.
Don't worry, though – WooCommerce supports a HUGE number of various payment gateways, so you will surely find the nicest solution.
Step 7. Add and manage products
And finally, we're coming to the most interesting part.
Products.
Yay!
Here, we would like to cover 3 vital aspects.
AliDropship Woo lets you add hundreds of items automatically, but, since they are imported directly from AliExpress, their description is most likely not perfect.
Here you can find our guide on making a product page look awesome – pay special attention to writing catchy product descriptions and choosing good-looking images.
Alternatively, if you don't want to bother yourself with endless product search and editing, you can source the hottest items thanks to our DropshipMe plugin. Simply speaking, it's a database of 50,000+ AliExpress products (the list is growing every day) that have a good commercial potential. We didn't simply conduct a market research to make this list – we have also edited product details of each and every item in this database. So, just in a couple of clicks, you can import highly demanded items with the perfect product pages, and enjoy the surge of profits in your store. And, what's especially awesome, you can import up to 50 pre-edited products for free – read all about it here!
Product categories, tags, and attributes
These tiny features are extremely helpful both for you and for your potential customers. Using them properly, you can:
– Make it easier for your clients to navigate the store and make a purchase decision
– Achieve nice results in terms of SEO
To learn more about categories, tags, and attributes, please read this article.
Related products, up-sells and cross-sells
Your ultimate goal is to motivate your store visitor to make a purchase.
But what happens if the desired product is currently out of stock, or the necessary modification is now unavailable, or something?
It's sad when people leave your store empty-handed. Offer them items that are somehow similar to their preferences!
To learn how to handle such settings right, please read this article.
So, now, when you know the basics, why not start your WooCommerce dropshipping journey with us?
If you have any questions left, feel free to leave them in the comments section below!
You might also like the following articles: