Running A Part-Time Business From Home: A New Dad's Experience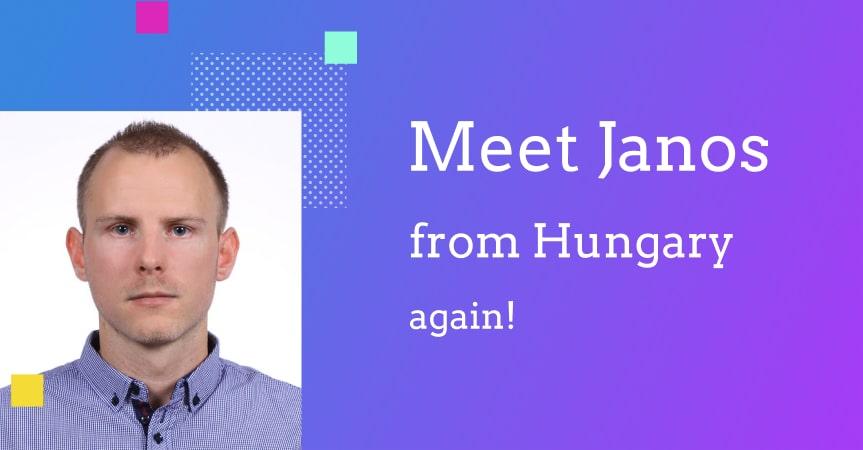 We love conducting follow-up interviews with dropshipping business owners! It's exciting to watch their entrepreneurial journeys and see the changes in their business (and personal) lives. So, today, we're talking to János, our guest from not so long ago, who keeps managing and growing a part-time business from home!
Disclaimer: all the success stories published in AliDropship blog are the results of interviews conducted in the written form. Even though the editors may make some minor changes to the grammar, spelling, and/or punctuation, the respondents' writing styles, views, opinions, stores screenshots and personal photos are left unchanged.
Hi, please introduce yourself to our new readers!
Hi, I am János, 33 years old. Currently, I live in Hungary with my wife and with my newborn daughter. I work as a web designer and manage my AliExpress-based dropshipping business.
Can you sum up your experience of launching a part-time business from home?
To begin with, before I launched this business, I had some limited ecommerce experience. I have built some basic websites before and was selling products at local online marketplaces. Also I had a basic dropshipping business in the UK with a local dog bed producer.
I liked this dropshipping model because this is the easiest and most efficient way to start an own online business with minimal risk. So, after I came across an online tutorial on YouTube about building a WooCommerce-based dropshipping store with AliExpress, I decided to build and start my own one. I followed the AliDropship advice from their YouTube tutorials, and here I am!
What's the current performance of the part-time business you're running from home?
I still have one store only, and here's how things are going:
To keep it operational, I use the AliDropship plugin, AliDropship hosting, and AliDropship Google Chrome extension that helps me generate invoices easily. I'd say these tools are more than simply helpful: they are the basis of starting an online store.
In the near future, I'm planning to start using some more automated tools for better store management – I know there's plenty of amazing solutions to explore!
Have you changed anything in your product strategy?
I continue working in the niche that is closely related to my wife's favorite hobby. To find a suitable product, I make some Internet research dedicated to this particular item, and try to find the best supplier on AliExpress. While evaluating the product quality, I consider its rating (at least 4 stars is mandatory). I also look at the number of sales, contents of the buyers' reviews, and the available shipping methods. I have a more or less stable product range which mostly includes evergreen products, and simply multiply the original price by 2 or 3.
Since the sales are growing, I am planning to order some products in bulk. That's how I could serve the customers more efficiently and probably sell these products in wholesale for businesses. I have discovered that the products that I would like to sell in B2B are not really available in our country, or the price is too high, which is why it seems like a fitting opportunity. So, yes there are some changes, or improvements to the product strategy.
What can you tell about promoting the store?
I do not really promote it: most of the orders are coming organically from Google. Still, I share some posts in Facebook groups sometimes, and have plans to experiment with some of the promo channels I haven't tried yet. But as for now, I don't even spend any money to advertise the business.
How do you manage this part-time business from home?
My business is registered officially – it's enough to simply be self-employed to make it happen. A good accountant can set it up in a day.
I spend around 2-3 hours per day on administration to process orders and answer customers' messages. Most of my clients' questions are about lengthy delivery times. To deal with their worries, I do my best to keep buyers updated all the time. As a rule, they are understanding and there is no trouble. I communicate with the customers in a polite way and can even offer a discount coupon sometimes.
I enjoy the opportunity to work from home, or from any other place with internet connection. Now, I have much more freedom, but much more self-discipline is necessary as well. My friends and family, who used to be a bit sceptical about my venture, now witness the business performing well – and they've changed their minds!
In the future, I would like to work more on my current store, and start at least one more when I have enough time. I don't really have it now, because our baby arrived last December. 🙂
Isn't that an awesome reason to expand the current business even further? 🙂 We're thankful to János for getting in touch with us again and sharing his progress! Hopefully, his experience will inspire fellow young parents to launch their own part-time businesses from home, too!