From Bottom To Top: How To Drive Traffic To Your Online Store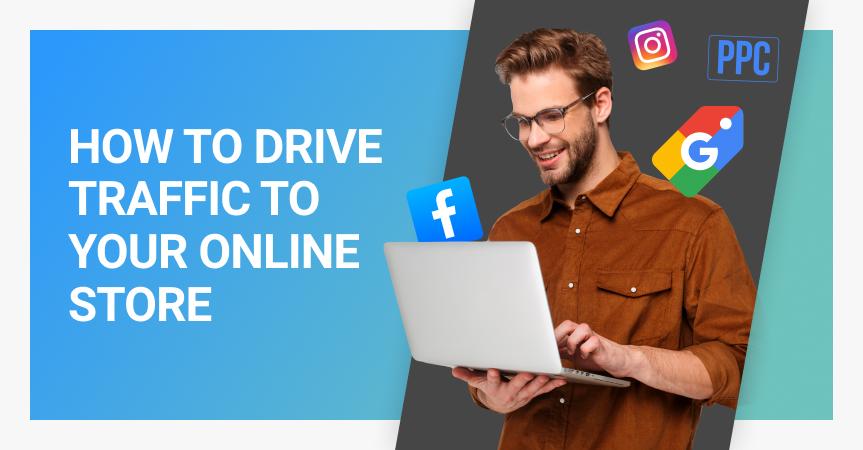 Are you a lucky owner of a fresh and young dropshipping store? Congratulations! Now, you're probably wondering what to do next. So, here are our guidelines on how to drive traffic to your online store!
When you understand that your brand new online store is finally ready to welcome its first visitors and accept their orders, naturally, you are absolutely over the moon.
At this point, here's one thing for you to think about: where, in your opinion, will these customers come from?
Will they just stumble upon your store on Google and get thrilled with your offers?
Or, will they see your catchy product ad in their Instagram feed?
Or, will you use some alternative media channels to let the world know about your awesome business?
Now, while your store is very young, you, as this business owner, have a very important task. Your goal is to drive as much traffic to your website as possible.
Of course, you also need to try your best to convert these visitors into loyal buyers – but, first things first. If you don't have a single person browsing your website, you have no one to convert!
So, let's learn how to drive traffic to your online store while it's fresh and young. We will start with the basics!
#1 Learn where to check your ecommerce traffic sources
Yep, that's really the most basic part you can imagine. 🙂
To understand how to drive traffic to your online store, and to see whether your efforts are really paying off, you need a reliable tracking system.
The best solution, obviously, is Google Analytics – a top class web analytics service. With its help, you will identify how many people visit your online store, track the places they are coming from, and access some more stats.
To use it for your business purposes, you need to:
Create a Google Analytics account
Integrate Google Analytics into your website
Make Google Analytics live stats show on your dashboard
All these steps are described in detail here, so, if your store is based on the AliDropship plugin, simply follow these guidelines. As a result, you'll get access to detailed stats describing the performance of your ecommerce business! In the table above, you can see an example of a Google Analytics report on your traffic.
PRO tip: use Google Analytics Enhanced Ecommerce add-on to gather even more details about your store traffic.
This add-on, compatible with the AliDropship original plugin, is absolutely free to download and use, and it lets you learn not only the amount of users and the time they spent on your site, but the number of transactions and the volume of revenue as well! Here's what your report will look like:
Basically, with its help, you'll see how much money you get from every traffic channel. Isn't it awesome?
Of course, right now, while your store is really young, you won't see any large numbers in the report. But, don't let it discourage you! In a while, these numbers will start increasing – and you'll learn a lot about your business and its growth potential.
#2 Look at your product offer critically
Before driving traffic to your site, you should take a critical look at your offer.
Was your store offer created by our team who made a custom dropshipping store for you?
Or, did you add and edit all the products yourself?
If you delegated this task to our experts, you have nothing to worry about – they have picked the items according to our strict criteria, and they did their best to bring every product page to perfection.
But, if you did all the job yourself, stop for a second and ask yourself the following questions:
Are your products trendy, demanded, and ready to trigger impulse purchases?
If you offer basic, general items that are not interesting to anyone, you'll have a hard time luring people into making a purchase from you. To learn what are the best and the worst products for a dropshipping store, please, go to this article.
Are your AliExpress suppliers reliable?
Most likely, the products you sell online actually originate from AliExpress. So, you need to check whether your suppliers are actually able to offer the highest quality goods to your customers. Otherwise, the previously achieved traffic will turn into dozens of disappointed buyers! To learn how to pick the best AliExpress suppliers for your dropshipping store, please, read this article.
Do your product pages look appealing, professional and trust-inspiring?
Before asking yourself how to get traffic to your website, ask another question – what will your site visitors see? During online shopping, people pay tons of attention to the appearance of your website and the quality of information you're filling it with. To learn our secrets of creating beautiful and informational product pages, please, go to this article.
Are your product prices set wisely?
Imagine the disappointment of your potential clients when they see your product ad somewhere and feel sorry they can't afford it. To make sure your prices don't scare your target audience away, make sure you understand who your potential customer is, and use your competitors' prices as an example.
Do you have enough products to make your audience interested?
That's the most curious part. Driving traffic to websites that have only 15-20 products isn't easy – as well as achieving a good conversion rate. However, if you have at least 50-80 products, it gets much simpler to target your promotional efforts at different customer segments. Therefore, you increase your chances of attracting more people to your store!
PRO tip: use our database of pre-edited best selling AliExpress products to fill your store with winning items in seconds!
DropshipMe is a convenient database of carefully edited, best quality products from AliExpress that is made and constantly updated by a dedicated team. It's possible to use it for free: you can import up to 50 first products without any payments or fees!
This option will come in handy even if you have a custom-made store with pre-added products. You are not limited by this specific amount of items, and you can always import more if you want to!
#3 Make sure the content is optimized for both people and search engines
Previously, I mentioned your product pages optimization in terms of their beauty and informative value.
These qualities are vital when you want to attract people. Still, if you're wondering how to drive traffic to your online store, you need to get best friends with Google.
More specifically, pay attention to search engine optimization (SEO). It will help your website rank higher on the Google search result page. To learn how to properly optimize your product pages, please, go to this article.
PRO tip: remember that not only product pages require SEO attention.
If you want more people to find your store on Google, you need to optimize all the content you have on your website. To learn how to optimize your in-store blog (if you run it), please, go to this article. To check whether you did as much SEO as you can, please, use this checklist.
#4 Create evergreen content
Well, since I've started talking about your in-store blog (by the way, here is why you really need it if you want to succeed), it's time to talk about its role in your traffic growth.
To drive traffic to your website on a regular basis, it is a good idea to write articles that won't lose their relevance quickly.
For example, when I write an article about the dropshipping product trends of 2019, I understand that in 2020, this article won't be as relevant as it is now. Fashion will change, new technologies will appear, other products will become popular, and there won't be any reason for people to read this article anymore. So, most likely, it won't work as a good traffic magnet anymore, and it's okay – I will simply write a new, more well-timed one 🙂
But not all types of articles can 'expire'.
Let's take an article about WooCommerce and the ways to succeed with it: it is a great example of evergreen content. No matter what year it is, the article stays relevant and true-to-life, and it keeps attracting new readers. The same is true for success stories and various 'how to' articles: they describe processes or life stories, and the readers can refer to them at any point of their lives.
So, to drive traffic to your ecommerce store, make sure that along with various news and announcements of short-term value, you also have the following types of content:
Presentation of the items you offer
Reviews and feedback from your clients
Instructions on the products use or special care
Entertaining and educating posts related to separate products or to your whole store niche
These types of posts will be relevant as long as you keep the described items in your product offer. This is why you can expect them to drive traffic to your online store for years to come!
PRO tip: repurpose your content.
Creating content is not the only important thing here. Where you post it matters too. Of course, the types of content listed above don't only refer to blog articles. You can safely use them for your social media posts and all the other promotions you do on various marketing channels.
Here, the strategy of repurposing will come in handy: if you, for example, have a new blog post about your product, you can safely use it as a basis for a promotional video, a colorful Instagram entry, an engaging Facebook post, and even an email! The same is true for all the other types of marketing materials. Just think what you can convert them into, and create valuable traffic-generating content with no extra efforts.
#5 Use the traffic generation mix from AliDropship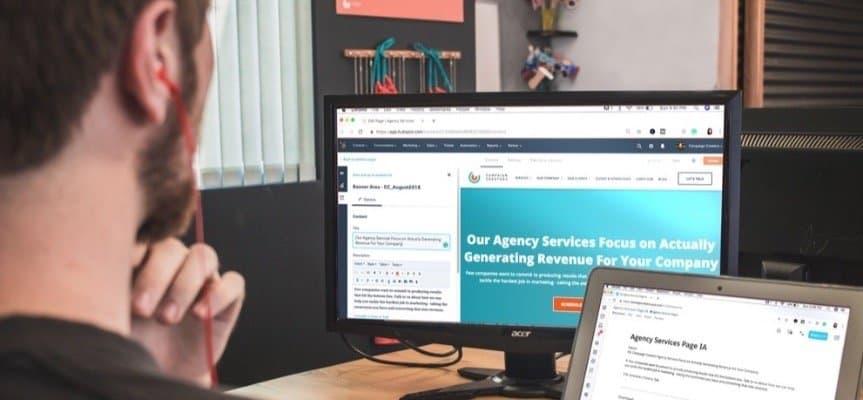 Did you know that we have assembled a whole list of amazing traffic sources you can use?
The best part about these methods is their ZERO cost!
While your dropshipping store is young, certainly, you can't afford costly traffic generation methods. So, we did our best to think of the smart tips and tricks that don't cost you a single cent, but still, do a lot to attract your first store visitors!
PRO tip: pick the strategy that suits your skills and personal preferences best.
While making this list, we were thinking of the people of various talents and hobbies. So, no matter what your strength is, you can find a traffic generation tip that is perfect for you!
#6 Drive traffic to your online store via paid advertising
Wondering how to increase website traffic considerably and quickly? Okay, here comes the most interesting part of this article!
In case you have some savings that you can invest into paid advertising, let's do it!
Generally, there are 3 types of paid advertising you can use to drive traffic to your online store:
PPC, which means pay-per-click advertising, means that you show your ads to countless Internet users. And, every time a user clicks on your ad (and gets redirected on your website), you need to pay a specified fee. Usually, PPC ads are really efficient – so, it is the perfect instrument to drive traffic to a really young website.
Most typically, PPC is done through Google Ads: there, marketers create and 'stock' their ads. When a user types something in the Google search bar, the Google Ads system picks some of these ads from its 'stock' and shows them to this user. The better your ad is, the bigger its chances to be shown to the user are. To make sure your ads are perfect, feel free to use this Google Ads audit checklist.
It's a slightly different type of promotion, but, it's also highly efficient. Again, these ads are shown on Google – the search engine that people use across the globe to find the solution for their problems.
Imagine the users' joy when they look up their issues online – and immediately see a product that can help them! Certainly, Google Ads are a wonderful ecommerce traffic source that is highly helpful for your clients – and beneficial for you.
To learn how to set these ads up, please, go to this article.
Instagram is a wonderful place not only to boast your vacation photos but to attract visitors to your website as well.
For this purpose, you can use Instagram paid ads – here is the step-by-step instruction! Also, you can promote your post in multiple ways – just follow these guidelines and choose the one you prefer.
Alternatively, you can partner with a famous and influential account, and ask the owner to publish a post that you submit. This strategy is called a shoutout, and here's how it works.
Facebook ads work well too – especially if you define your target audience correctly. You can, for example, launch Facebook remarketing ads (in our personal experience, they yield amazing results), and use a smart tech solution to create your ads just in a couple of clicks.
Another awesome thing about Facebook is that you can experiment with the audience of your ads and, ultimately, reach the people who are most likely to visit your website and buy something from you. For example, you can set up a custom audience to once again reach the people who have previously left your store without taking any action. Or, it's possible to build a lookalike audience that unifies people with similar behavior and shopping patterns.
Run an email marketing campaign
It shouldn't surprise you that building an engaging email list is one of the most effective methods for driving traffic to your online shop.
One of the biggest mistakes you can make as an online shop owner is to focus so much on attracting new customers that you forget about everyone else.
An email marketing campaign can be the perfect instrument, allowing a multitude of ways to get people to your website. You can launch email campaigns to target new customers that have never purchased from you before, existing customers that have purchased from you in the past, and even lost customers that abandoned their cart sometime during the purchase process.
Create a personalized marketing campaign addressing the needs of individual users. For example, you can encourage new visitors to sign up for your list, target existing customers with personalized promotional campaigns, and even target abandoned customers to complete their transactions.
If you are able to convince a customer that is intending to leave your site to finalize a purchase, chances are higher they will leave a good review on your site, share their favorite products on their social media, or even participate in your referral program, all of which help bring additional people to your ecommerce store.
Your keyword research is getting more bang for its buck here. Your ecommerce site should definitely be optimized for the right keywords. This means making sure your images, product descriptions, and alt tags are using the proper keywords. But there are other technical aspects of SEO that you may need to fix on your site.
Stepping out of your network into someone else's is a great way to gain traffic to your site by expanding your reach to a whole new audience. Working with social media influencers is an outreach marketing tactic that does just this for your reach. Influencers are those that have established high credibility in their niche industry as trend-setters, with a large following of users (typically on Facebook, Instagram, or YouTube). Consumers tend to take their advice seriously – especially when it comes to their shopping experiences – since it's usually honest, relatable, and unbiased.
Start by researching your social platforms and looking for popular accounts related to your industry.
After you've created a list, you'll want to start conversations with them, letting them know why they will find your product useful and worthwhile, as well as negotiating how both of you can work together. Common ways to get them to speak about your brand is to send them product samples, pass along special discounts that they can distribute exclusively to their followers, or offer commission for every new person that they get to make a purchase from your store.
It's also possible to create an affiliate program to automate the process, allowing you to work with a large number of influencers in the most efficient manner. These efforts usually lead to them discussing your product in their YouTube videos, Blogs, Instagram stories, or tagging you in a post, both of which are excellent ways to drive traffic to your online store.
Ever wonder how your competitors are driving traffic to their website? You can spy on your competitors and find new ways of attracting visitors to your online store.
For instance, you can look at which keywords they target, what content topics they cover, where do they get their backlinks from, and which channels drive the most traffic.
Now, there are many different tools you can use to uncover insights about your competitors, such as Ahrefs and SEMrush. Simply enter the URL and they will show you the detailed information.
In Ahrefs, you can see the number of backlinks, referring domains, organic keywords, traffic, and much more.
If you want more information, you can click on any of the options. For instance, if you want to know keywords the site is ranking on at the top, simply click Organic Keywords and the tool will display all the search terms for your competitor.
Attract customers with sales campaigns
When shopping online, do you immediately click the "sales" tab to find the best prices, or is that just us? By creating the right sales campaign, visitors will come running to your website looking for a good deal.
To get you started, here are some campaign ideas you can implement:
Start a competition or giveaway
People love being rewarded. You can offer an incentive for first purchases! Visitors can receive free shipping or a coupon if they sign up for your mailing list. This move motivates them to enter your site and shop.
Create a coupon available on your website only
Speaking of coupons, they're also a surefire way to lure guests in, whether it's 15% off or 50% off. By making the coupon accessible through your website, you can ensure more visitors will come your way.
Create a sense of urgency
Whether it's a flash sale, free shipping until the end of the month or announcing a huge upcoming sale, urgency is a tactic which is sure to drive visitors to your site. When you input a countdown clock on your website for a particularly exciting event or sale, users will be motivated to continue to re-enter your website again and again waiting in anticipation.
Buy one – get one deals
Scarves, notebooks, or chocolate bars most of us are more inclined to buy when we're getting something for free. At the very least, we'll come check out the website to see what this deal is all about.
So, are you ready to get more website traffic? Combine the efforts of a creative campaign with the following promotional tips, and you'll have the formula for success.
As you can see, there are plenty of options! Just pick the one that is understandable and affordable to you, and you're good to go!
I hope you've enjoyed this article! Now, you have a much clearer idea on how to drive traffic to your online store. And, don't forget to read our free guide that explains what to do if you want your store visitors to never leave your website without making a purchase!