11 Skills All eCommerce Entrepreneurs Should Upgrade in 2019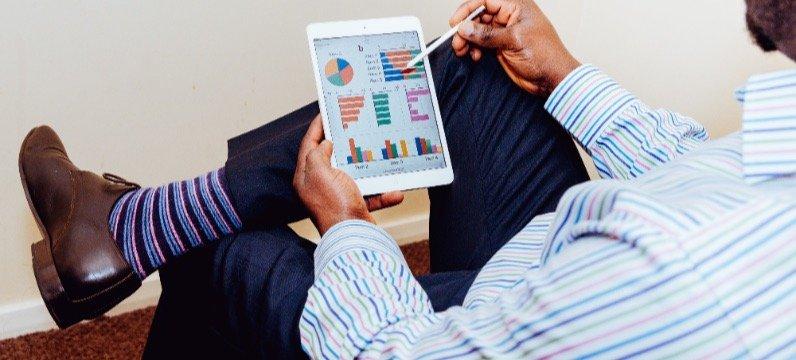 Are there any special skills needed to be an entrepreneur? Can you develop them somehow? What competencies should you master to run a successful dropshipping store? Study our top eCommerce skills list and take a good note!
eCommerce is a profitable and therefore a highly competitive business area. A strong desire to become an online entrepreneur is good, but sometimes, it's not enough to win. The thing is, it will be necessary for you to manage all processes in your eCommerce store. You will also need to have some business-specific marketing and technical knowledge. Plus, you will have to analyze different factors, develop and correct your strategy, make decisions, and bear in mind millions of details…
Oh, come on, it is not really as bad as you might be imagining right now.
Here, we have specified the most essential qualities and competencies that will help you start dropshipping business – as you will see, there is nothing super demanding about it!
Skills needed to be an entrepreneur: general qualities
When we speak about "a born entrepreneur", we usually imagine a charismatic and energetic smiling person talking on a hands-free phone, signing contracts with his one hand and counting money with the other. In other words, we mean some personal entrepreneurial skills and qualities that any business person needs.
Focus on customers
eCommerce cannot exist without customers. This is why customer service skills are an integral part of your online store success. Poor service can put all your customers off, while good service increases their loyalty and makes them come back.
You shouldn't be afraid of complaints and disgruntled clients. Try to think about every difficult case as an opportunity to master your communication skills. Learn the lesson and use the chance to improve your customer service.
Time management
Many dropshipping newcomers start their online stores as an additional source of income apart from their main full-time jobs. Imagine how vital it is for them to plan their daily schedule. And if you decide to channel all your time and efforts into eCommerce, your skills of time management will guarantee that everything from adding products and editing descriptions to order processing and delivery is made in time. A good online store runs like clockwork.
And no matter how crazy you are about your eCommerce venture – always remember about work-life balance. Proper time management will save your energy and reduce the risk of burnout.
Creativity
To generate sales, you should be able to generate ideas first. Creativity is significant for eCommerce as it allows your store to stand out from the crowd of competitors. When you write a product description, a text for ads, an email to a customer, whatever – creative thinking is essential. There are various techniques and tools aimed at development of creative thinking, but sometimes real business process works better than anything else.
This eCommerce skill is necessary when you face some obstacles. When you solve some complicated problems, creative thinking will help you avoid negative consequences.
Critical thinking and strategy
An eCommerce entrepreneur should be ready to make good business decisions and recognize opportunities when they appear since catching a promising trend is priceless.
We hope that you want to start dropshipping not only to quickly make some immediate profit, but also to stay in this business and grow your venture. This is why you should both solve current issues and develop long-term strategy, anticipate potential problems and assess risks.
Anyway, even if you have a clear sense concerning the future of your business, things happen, and you should be ready to unforeseen situations. Everyone from time to time face problems with delivery, disappearance of a product from the supplier, and many more operating situations. That's fine. Who never climbed, never fell. Hold on your way.
Skills needed to be an entrepreneur: marketing abilities
Business without marketing is dead. You can have the coolest products in the world and sell them at the most favorable prices, but who cares if no one knows about it?
An eCommerce entrepreneur needs marketing skills to attract new customers, grow social media audience, plan promotions, and more. Most marketing skills can be learned for free and developed on practice.
SMM
Social media marketing is an important part of any promotion strategy. Popular social networks (Facebook, Instagram, Pinterest, and others) provide great coverage of your target audience. It's an important tool of establishing your brand: working with social media, you increase audience loyalty, communicate with clients and work with feedback. Besides, SMM is often used for direct sales. Proper use of SMM boosts your profit. Many successful dropshippers willingly share numerous examples of such experience. And if you use some special automated tools for SMM, you can save your time and increase your efficiency.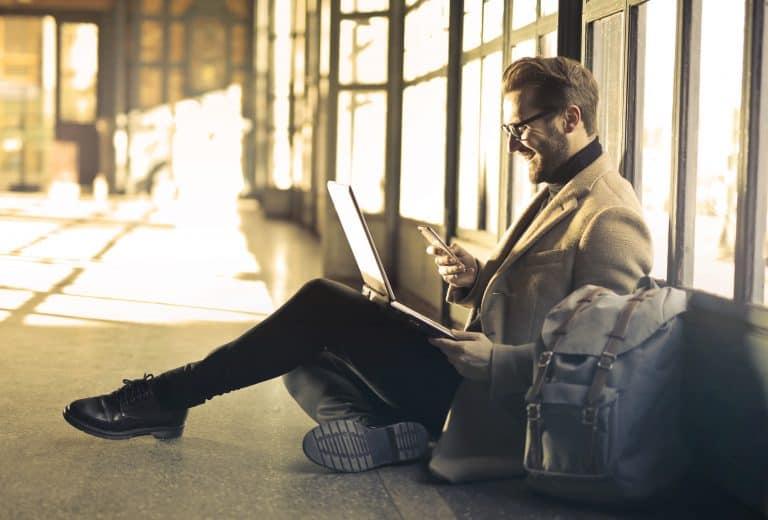 Email marketing
Email marketing is another efficient instrument of attracting customers. Using emails, you primarily build relationships with your audience. There are various ways to achieve this. You can send newsletters and reminders about abandoned shopping carts. You can create promotion campaigns, special offers, limited coupons, and thereby generate sales for your online store. Anyway, it's quite a sensitive matter – your email marketing efforts should not turn into annoying spam.
PPC/Google AdWords
PPC (Pay-Per-Click) is a model of online marketing when you pay a fee each time one of your ads is clicked. With the help of paid ads you "buy" visits to your site and have an opportunity to convert these visitors into customers.
The most popular form of PPC is search engine advertising. Google AdWords is the most common type of PPC system and one of the most powerful promotional tools available. A brainy advertising campaign can increase your profit manifold.
Technical skills that entrepreneurs should have
When we speak about online business, the list of essential skills becomes longer. eCommerce means that you run all business transactions via Internet. It goes without saying that you should have basic computer knowledge that allows you to choose domain and buy hosting service, create designated email address, set up payment gateways. As for some more specific knowledge, the list of technical skills required for eCommerce may include the following points.
WordPress
WordPress is an open-source content management system. Nowadays it is one of the most popular platforms for online stores since it is free, easy to install and features a user-friendly interface.
If you, like millions of other eCommerce entrepreneurs, choose WordPress, you'll be able to see the true value of it pretty soon. WordPress is SEO-friendly and secure; it supports multimedia and can be easily integrated with various applications and services. There are countless helpful plugins for WordPress that optimize and simplify site's performance – and moreover, lots of them are absolutely free.
Google Analytics
Google Analytics is the most popular online analytics tool which can provide lots of valuable insights about your visitors. When you know how many of them convert into customers, you can say whether your marketing strategy is effective or needs some changes.
Google Analytics defines your sources of traffic, allows to segment your audience and target some specific customer groups to make your promotion more efficient. Besides, you can pick out most popular search queries and content, analyze your competitors and what not. The opportunities you have with GA are countless. And what is more important, this wonderful tool is free! So if you spare some time and efforts, you'll be equipped with a brilliant instrument to boost your online business.
SEO
Search engine optimization is a must for any online store. It increases your store's visibility in search engine results which improves your chances to be found by your potential customers. So, a beginning dropshipper should learn how to search the right keywords. Luckily, there are such great SEO tools like Google Keyword Planner and SEMrush which help find the best keywords for your niche. Besides, there are special add-ons and extensions designed to optimize your dropshipping store content. We recommend using Yoast SEO as the most suitable plugin for online store optimization.
A/B testing
If you want your online store to be as effective as possible, you should acquire the skills of A/B split testing. It is one of the most useful skills entrepreneurs need to be successful. A split test means that you run a scenario two ways to test a possible change. Studying your customer's behavior and preferences, you can optimize your site content and navigation, change your tactics and run your business in the most efficient way.
Not sure you have all technical skills needed to be an entrepreneur? Frightened at the thought of creating and setting up the store yourself? It's not a problem! If you don't feel like learning all this technical stuff, you can order a ready-to-go custom dropshipping store! With this turnkey solution from AliDropship, there is only a step to making your dreams come true!