How To Dropship Apparel And Beat The Competition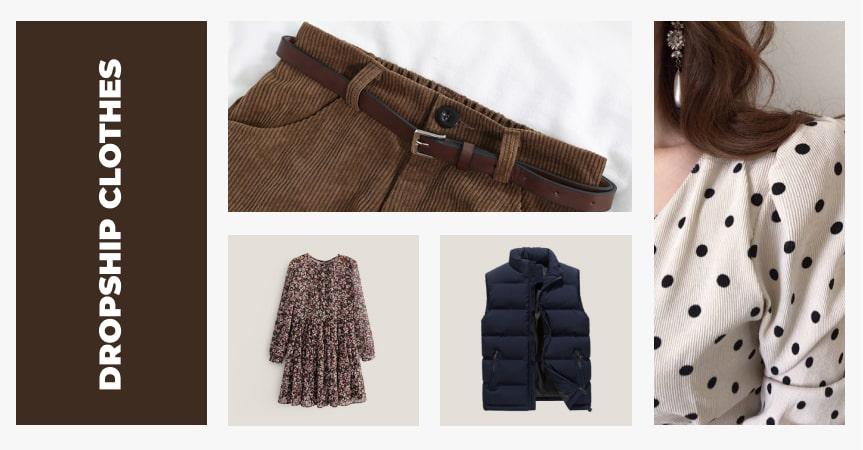 When you dropship clothes, you might feel that there are too many competitors who lure clients away from you. Still, even in this niche, it's possible to differentiate yourself from other sellers, and boost your store profit.
In 2022, retail ecommerce revenues from selling clothes and accessories online amounted to $180.5 billion in the United States alone. Increasing from $144.8 billion in 2020.
By 2025, this number is expected to exceed $296.7 billion.
There's no wonder that on the global scale, the amount of online sellers dealing with clothes is absolutely, incredibly huge!
So, how сan you stand out from the competition in this saturated niche?
Let's go through all the stages of launching this business, from the idea development to the ready store management!
Why Dropship Clothes?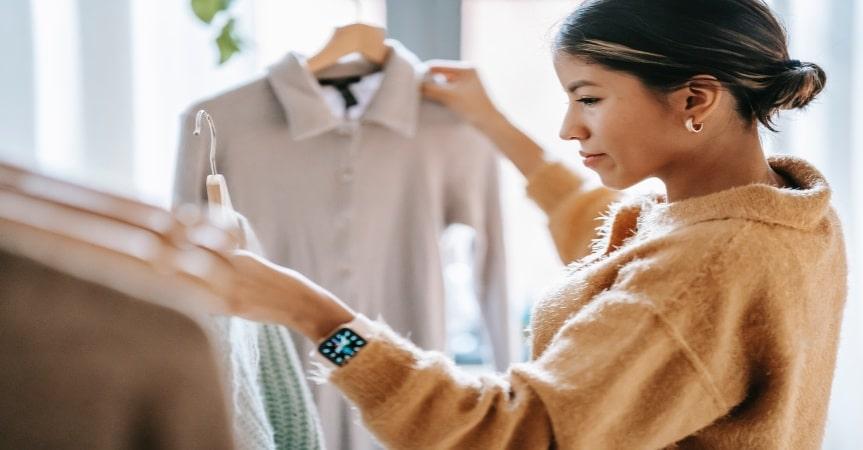 Before going any further into the clothing niche, let's figure out why it's beneficial to dropship clothes.
First of all, clothing is a staple in everyone's everyday wardrobe. Regardless of age or gender, people all over the world shop for clothing items depending on their needs.
Even though clothing is made to fulfill basic needs of covering up or keeping warm, it also allows people to showcase their personalities and confidence. Thus, a lot of people constantly buy new wardrobe attire whether it's due to seasonal needs or the desire to update their wardrobe.
Considering how popular clothing is among consumers, it is no surprise that it is one of the largest industries in the world. Moreover, many people see clothing as an art in intsel that requires a creative touch. If sellers manage to find a connection with their customers and cater to their needs, they'll be able to build a loyal audience of customers.
Factor in the huge demand in the clothing industry this is your opportunity to build a business you've always wanted. It gives entrepreneurs at all levels a chance to dropship clothes for a profit without holding inventory and taking little, if any, risks in the process.
It's just too good of an opportunity to pass up!
How to dropship apparel: think your store concept through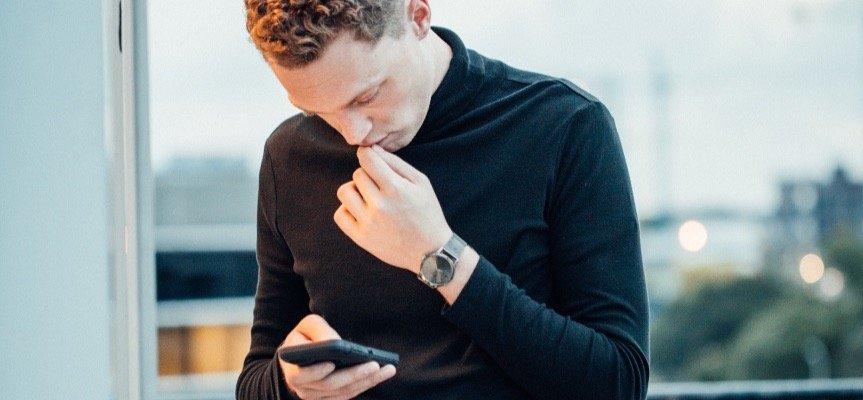 Okay, so, you're adamant in your decision to start dropshipping clothing, and no challenges scare you.
That's a winning attitude. 🙂
Let's discuss what you can do to achieve the best financial result possible!
Think what unifies the items you sell
Before you dive into this fascinating business, try answering the following question:
What exactly will I dropship?
And no, 'clothes' is not a proper answer in this case. 🙂
To improve your experience when you dropship apparel, you need to concentrate on a specific, narrower category of clothing. Otherwise, you will just sell a bunch of random items that are not connected to each other. It is really hard to optimize, promote, and monetize such stores.
There must be a unique feature that is common between all the items you sell, for example: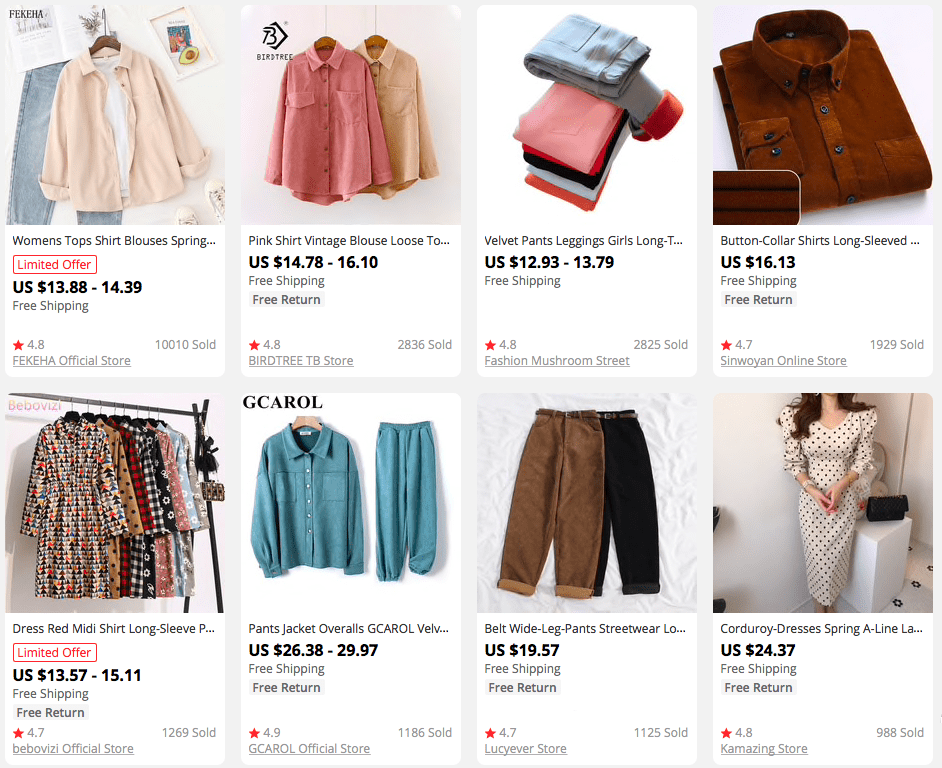 Let's suppose you've chosen exclusively to dropship apparel made of 100% cotton, or focused on denim wear, or decided on silk apparel and accessories, or picked velvet clothing, etc.
In this case, you have a clear, understandable topic of your store. Therefore, it's much easier for you to find the suitable items and advertise your business. At the same time, the theme isn't too narrow. There are lots of items for you to organize into sub-categories, which lets you create a diverse product range and offer a variety of appealing products to your audience.
Pattern, color, or decoration
You can group clothes by their patterns (stripes, polka dot, checks,…), or decorative materials (embroidery, sequins, lace,…), or colors.
Each of these groups can be a great niche for an independent dropshipping store! If you choose the items correctly, you'll be able to include fashion-conscious buyers in the mixture of your website visitors, and make money from the latest trends.
Sporty, boho, vintage, punk – there are so many clothing styles and types that you can easily pick the one you like the most, and turn it into a promising store niche.
The idea here is simple: when you import products on your site, don't mix sequin party dresses with hiking pants 🙂 It doesn't make much sense, and it's not likely that your visitor will be interested in both of them.
Occasion/situation of use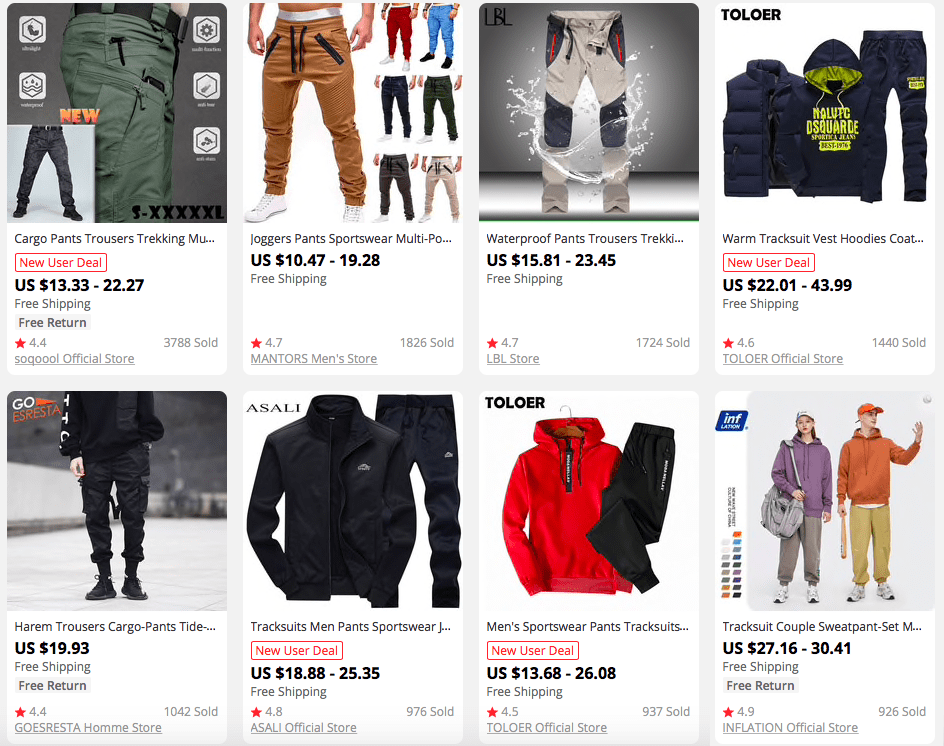 Party clothing, activewear, outdoor garments, formal clothing – each of these product categories can be a good pick when you're selecting an online store niche.
To make it work, select the event or the situation that you want to cover with your offers. Then, simply pick the items that are suitable for this occasion, and you're good to go!
If you can think of a different unifying factor, it's great! Feel free to use it for your store, but remember: it's vital that your store idea can be described in 2-3 words. I will explain the importance of this factor a bit later.
Understand who are your buyers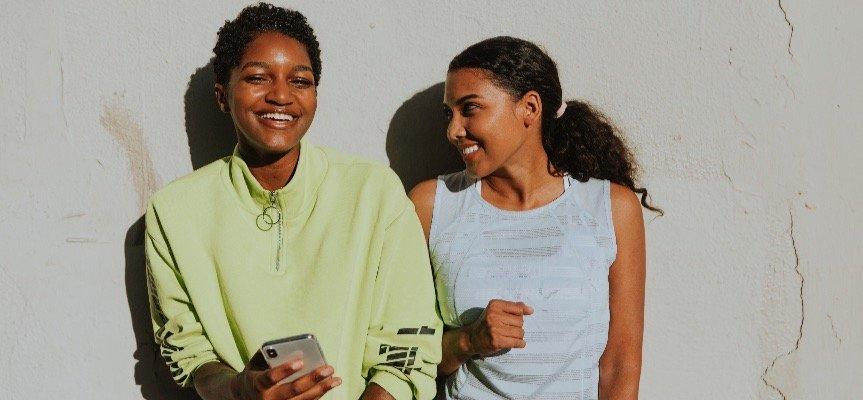 Have you made up your mind on the things you're planning to sell?
Awesome!
Now, it's time to think about the people who will be buying all this.
When you know what exactly you're going to offer in your store, you can get a much clearer picture of your potential clients.
For this purpose, you need to research the market and to use your own observations to find out:
Which type(s) of customers might be interested in your products
What might be the reason for them to buy from you, and which of their needs you can satisfy
Which kinds of messages, catchwords, images, etc. can appeal to them and motivate them to place an order in your dropshipping store
In this article, you will find more information about the things you need to know about your target audience.
Of course, at this point, you don't have an already existing customer base, so you can't research any actual buyers.
Don't worry – start with a basic, 'theoretical' research. In some time, you will be able to gather more details about the real people who can be interested in your products. As for now, concentrate on the following:
Blogs, forums and discussion boards dedicated to the topics that are similar to your business area
Instagram pages, Facebook groups, and other accounts on social networks that are related to the niche you've chosen
Views and life experience of your friends, relatives and acquaintances who, in your opinion, would like the items from your store
This is a highly important part of your business. When you know your buyers' needs, passions, and worries, you can adjust your product offering and your marketing strategies to win your customers' hearts and outsmart every single competitor on the market.
Define your pricing strategy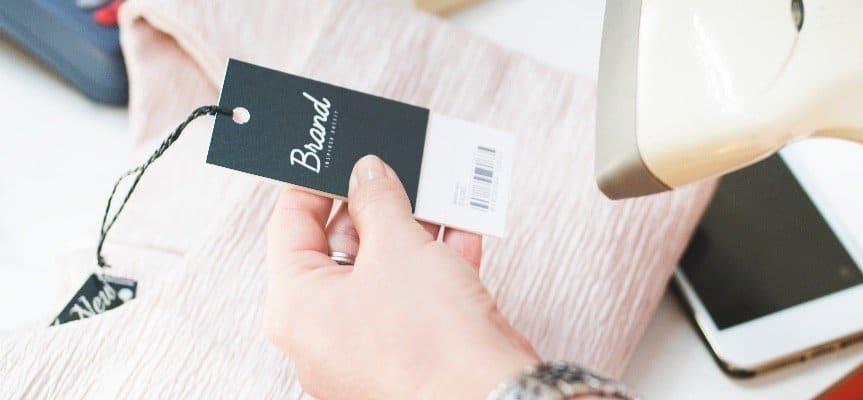 Do you now have a clearer image of the people who can become your customers?
Excellent!
Now, it's time to use the knowledge to make a crucial business decision – and to answer the next question:
How much money will you ask for the apparel you dropship?
Remember that your pricing strategy is an extra competitive advantage when you dropship apparel. Simply speaking, the prices you set are the factor that makes you different from other market players. And, you can use it for your own benefit!
If you want to gain your customers' loyalty with the help of your product prices, think of the following:
Are your clients wealthy? Are they price-sensitive?
What is the amount of money they might be psychologically ready to spend on your products? What is the price level of the items they can easily afford?
How much do your competitors ask for the similar products? Is it reasonable for you to set a lower price, or will it cause your visitors to think your offers are of a low quality?
In this article, we share some more tips on building the perfect pricing strategy for dropshipped products, so don't forget to check it out!
How to dropship apparel: make your store easy to find
By this point, you've dedicated lots of your time and energy to apparel market research.
It would be a shame to let all your effort go in vain!
But unfortunately, that's the exact thing that will happen if your store isn't seen on Google.
Imagine that some Internet users are searching for some products online. They type these products' names into the Google search bar, and visit 3-4 websites that appear on the search results page.
Will your store be one of these 3-4 websites they visit? Or, will your competitors take the spotlight instead?
To make your store actually seen on Google, and to help your website rank as high as possible, follow the steps below.
Pick the right keywords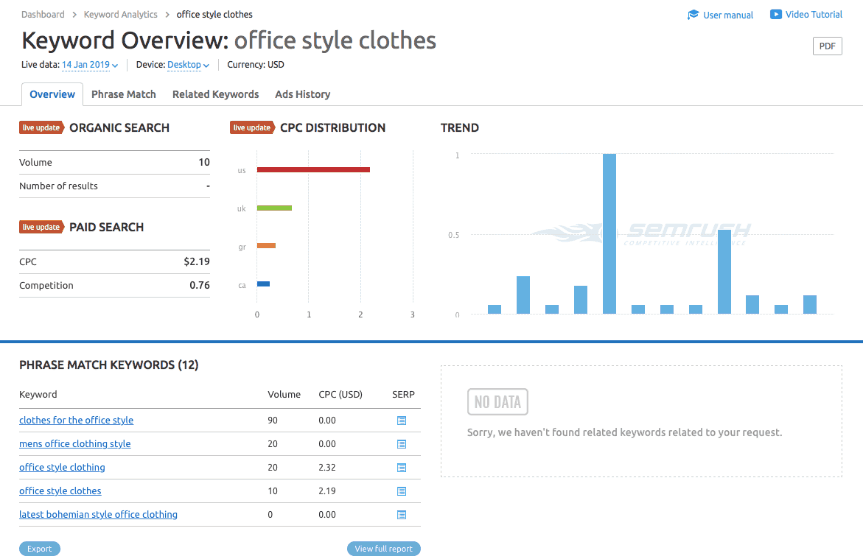 Earlier, I've mentioned that your main store idea should be short and clear enough. Ideally, you should be able to express it in 2-3 words.
The thing is, these 2-3 words will serve as the foundation for your main store keyword.
The better this keyword describes the products you offer (all of them in general), the more likely are Internet users to find your store when they're looking for something similar.
In this article, you will find a step-by-step guide on formulating your main keyword and picking the related keywords.
Do the website optimization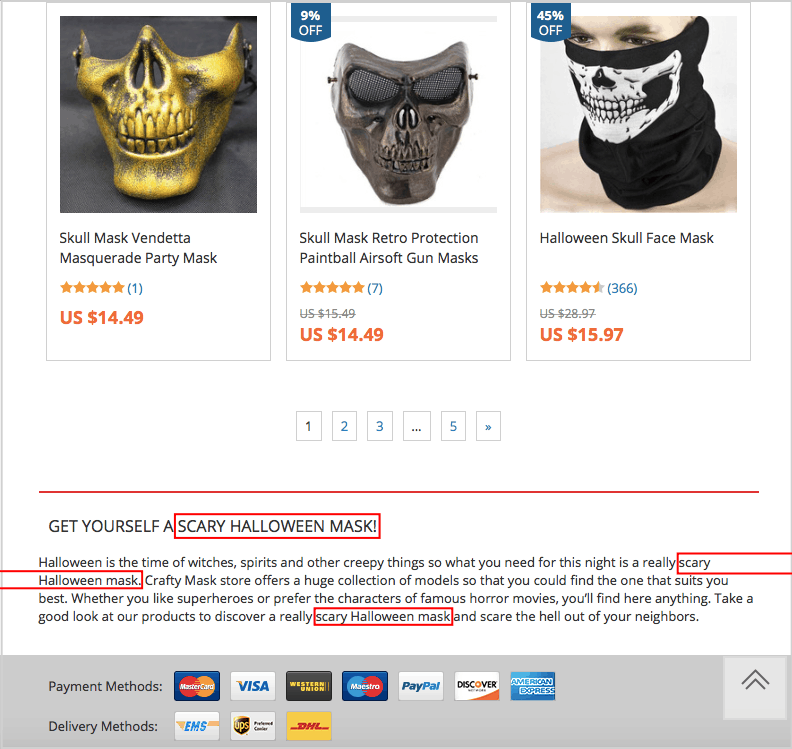 Now, you have your keywords at hand, so, you're ready to put them into good use.
Take these keywords and optimize your website pages – in this article, you will find the detailed instructions on how to do it correctly. With its help, you'll be able to optimize the Home page, the Category pages, and all the other pages on your website.
For the tips on the Product pages optimization, please, go to this article.
Take the steps we recommend, and in the long term, your store rankings will improve significantly. That will mean a greater number of visitors, a bigger number of buyers – and a larger volume of customer orders!
Improve your dropship store visibility on Google

As I have already mentioned, search engine optimization gives a long-term effect. It doesn't bring a noticeable result right after the job is done, but wait around a month – and you'll see a difference.
But what if you wait patiently, and nothing seems to improve?
Follow these guidelines – and read the article itself to learn how to fix your indexing and the link-based SEO, and how to rank for more relevant queries.
Oh, and remember: when you order the custom-made store from AliDropship, you don't have to do any of these tasks by yourself!
If you've finished the SEO part, it means that your store is now perfectly ready for operation.
And this, in turn, means that it's time to learn how to properly manage a dropshipping store that sells clothes!
How to dropship apparel: bring value to the customers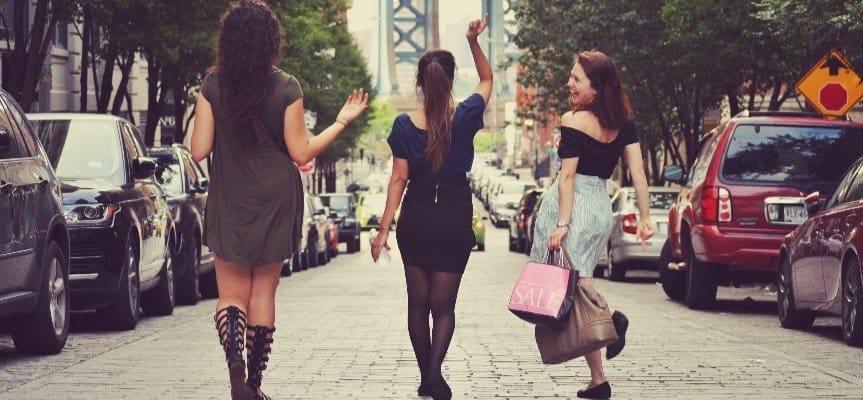 When your store is perfect in terms of its concept and SEO potential, it's only a matter of some extra details to make your visitors fall in love with your offers.
Let's see what is the secret recipe to your success!
Meet the expectations
It might seem to be an obvious part, but let's discuss it anyway.
What do your store visitors expect to see on your website, and what shopping experience would they love to get?
To make sure your clients will be happy to choose you over any competitors, take care of the following:
Does your website look like a reliable, trustworthy store that isn't a scammers' haven? What will its visitors think about it when they visit this site for the first time in their lives?
You won't have the second chance to make the first impression, so it's crucial to avoid various reputation-damaging mistakes.
To learn more about it, check our handy guide that explains why people might leave your store without making a purchase – and what you can do to increase the number of customer orders.
When you run a dropshipping store, you can update and rethink your product offer at any given time. So, even if your store is already running, it's never too late to fix your items' range if necessary and import products that are highly popular right now.
If you want to dropship apparel and beat the competition successfully, it's not enough to offer a variety of high-quality and low-cost items from trusted AliExpress dropshipping suppliers. You need to focus on demanded, non-branded products that cause an emotional reaction. At the same time, they must be affordable and easy (and legal) to deliver. Go to this article to find a more detailed description of the best and the worst things to dropship.
Excellent customer support
Even when you sell truly unique and absolutely competitive products, you can't make much of them if you aren't there for your customers.
To make sure your clients won't leave you for another seller, you need to stay in touch with them, and address their worries whenever necessary.
Since your buyers are making online purchases, they can't try the clothes on before the purchase. Also, they don't have the chance to check the products quality. Sadly, it can actually discourage them from making a purchase.
So, it's important to provide your potential clients with the perfect dropshipping service through diverse communication channels. It might be phone, on-site chat, email, Skype or other messengers, direct messages on Instagram and Facebook, comments on social networks, etc. Just pick the ones that are the most convenient for you.
Check these channels regularly, and respond to the queries as promptly and politely as you can. Even super angry clients can change their minds if you handle the conversation well – here are 10 customer support tips for you!
Be user-friendly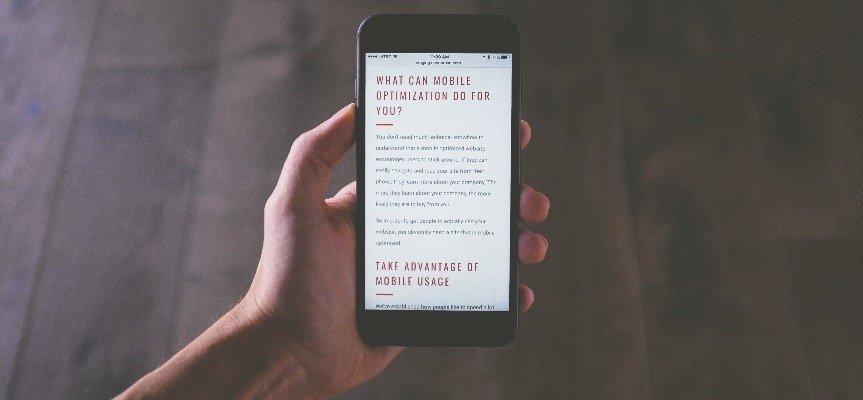 Regardless of their level of technical knowledge, and regardless of the device they use, every client must be able to navigate and use your store easily.
This is why it is so important to pay attention to your store layout and design, and that's why it's crucial to make sure it's a mobile-friendly website.
You can read more about it here – this article also tells you how to make a website audit if you feel it's necessary!
Be informative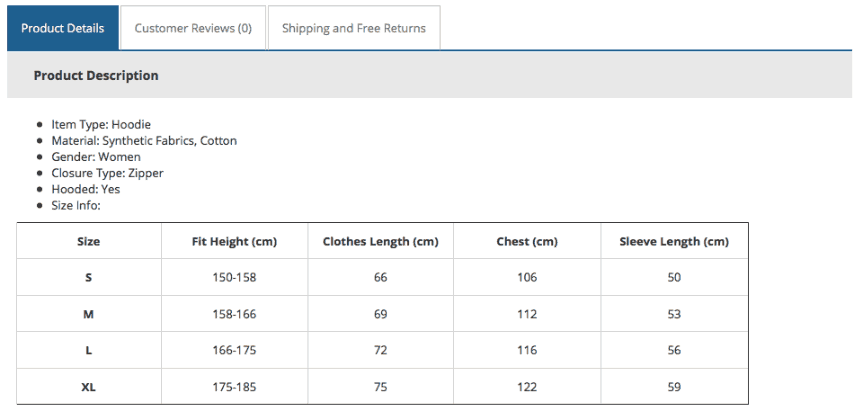 As I have already mentioned, when people are buying clothes online, they don't usually have many insights to rely on. They can't touch the fabrics, and they can't view the clothes' cut in detail.
So, when you dropship apparel, your task is to:
We choose clothing by appearance – it's natural and logical. This is why you, as the owner of an apparel dropshipping store, must offer a selection of at least 3-4 high quality photos on each product page.
If you need to remove the original dropshipping suppliers' watermarks from the picture, or just enhance the image quality, don't bother yourself with Photoshop or other demanding programs! Instead, use our in-built Image Editor. It lets you bring the photos to perfection while you stay within your store admin panel!
Specify the product details
Every product description should contain (at least!) a true-to-fact size chart, the materials' guide, and washing instructions. The more details you can give, the better!
Imagine you're buying this product yourself – what would you like to know about it before placing an order?
The original AliExpress page doesn't give much information about the product? Don't be shy to contact the seller and ask all the questions you have. Sharing all these details with your store visitors, you'll make it much easier for them to make the purchasing decision!
Add informative product reviews
The real-life experience of the previous buyers is a powerful motivational driver for online shoppers.
You can greatly benefit from the opinions of the actual AliExpress buyers: simply import their feedback on your website, and let your сustomers see what others think of these items!
How to dropship clothes: trigger impulse purchases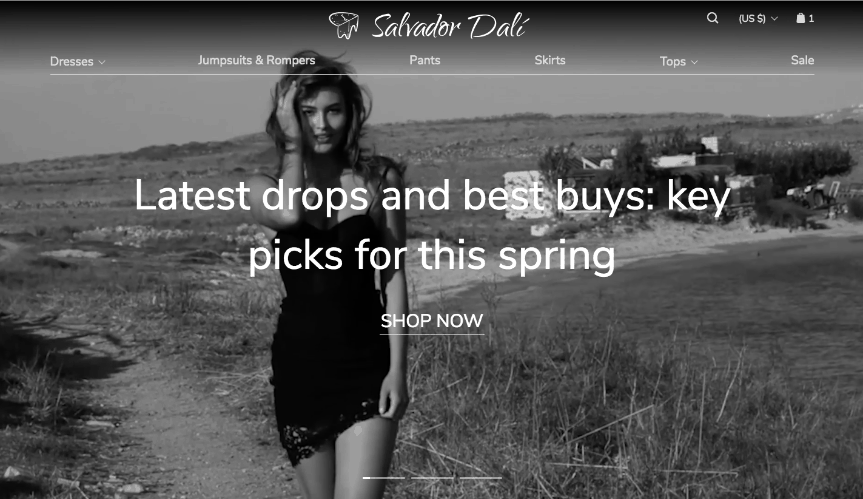 Product reviews placement is not the only tool to lure your store visitors into placing large-volume orders impulsively.
In fact, when you're selling clothes, this business is all about emotions.
Ideally, upon seeing a catchy, appealing product, your visitor should immediately fall in love with it, and click on the 'Buy Now' button with no second thoughts.
But, even if your potential clients are hesitant, you can use a couple of tricks to help them make up their mind and complete the order.
Provide social proof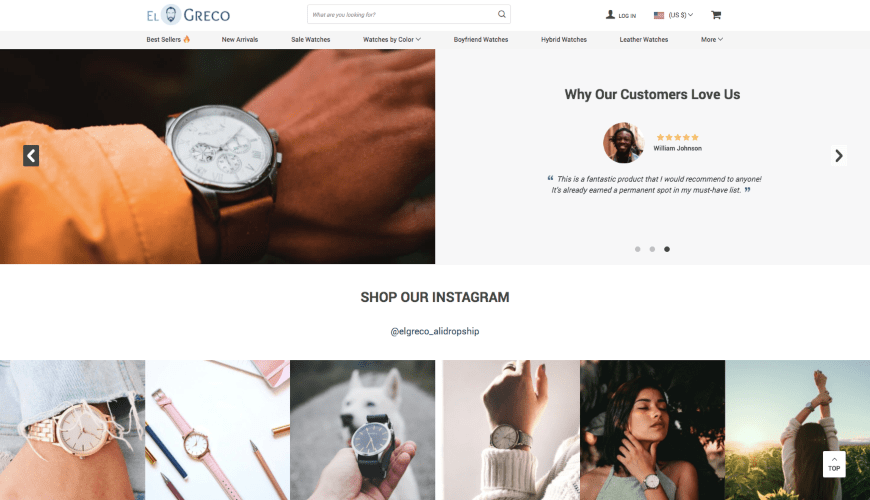 In the previous paragraph, I've already started talking about this strategy.
Indeed, product reviews are an amazing element of social proof – click on this link to learn more about this powerful marketing instrument.
And, apart from them, there are other ways for you to share the happy buyers' feedback with your indecisive customers.
Since you dropship apparel, it's a good idea for you to show your clients how these clothing articles look on other people. For this purpose, you can freely use the Customers Gallery add-on that decorates your online store with a colorful gallery of your buyers' pictures. The best part here is that every picture is linked with the relevant product from your store. So, your visitor can easily find out what every happy person is wearing, and follow the others' good examples!
Cause the sense of urgency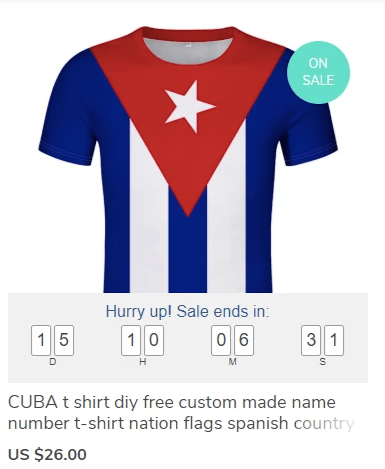 How to make your clients choose your offers over someone else's products?
Tempt them with a nice deal, and make it a time-limited offer!
That's exactly what you can do with the help of Countdown Timer. This plugin notifies your store visitors about a special offer that is coming to an end really soon, and, therefore, motivates them to take action immediately.
Another way to make your customers worried about a 'limited' offer is to use Recent Sales Pop-Up plugin. It lets your store visitors know that some other guest has just purchased a specific product from this store. As the result, you offer a selection of purchasing ideas to your store visitors. So, they see more cool items they can buy from you, and get impressed with the booming purchasing activity in your store. Naturally, they will be willing to have a positive shopping experience with you, too!
Upsell
This is the perfect strategy to grab your clients' attention and increase the average order volume in your store.
For every product on your website, pick a number of related items, and demonstrate them to the store visitors.
They see an extended product range, and get much more involved in the shopping process.
As the result, they get more likely to stay in your store for a longer period of time, and to purchase more than one item from you. This way, you easily improve your conversion, boost the profits, and, at the same time, create an engaging experience for your customers.
How to dropship apparel: promote your business creatively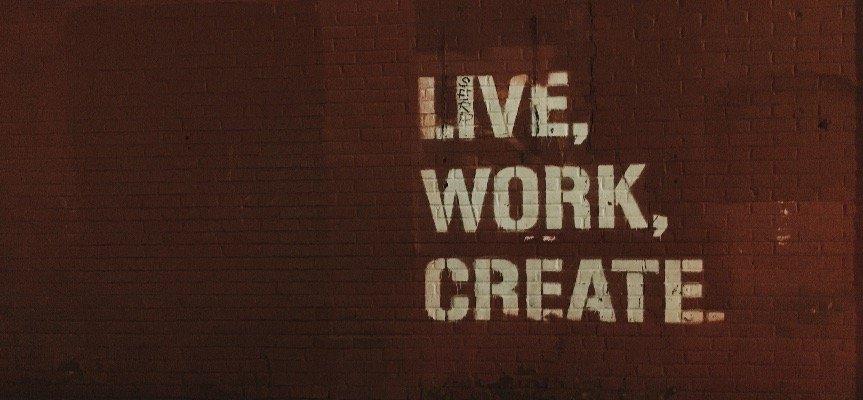 And finally, it's time to talk about the smart ways to promote your clothes-related ecommerce business!
Create unique content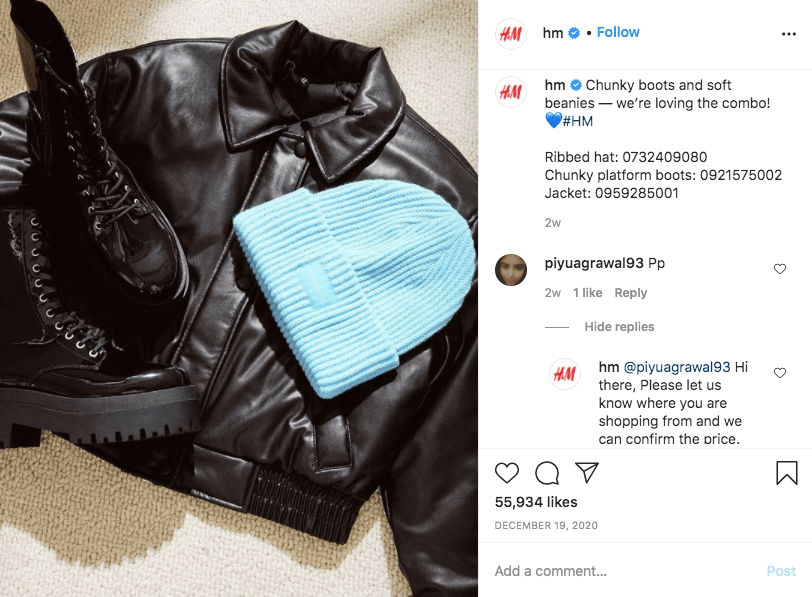 Why only fill your feed with memes and funny pics if you can attract your subscribers' attention with something special?
Unlike charging devices or tech accessories, clothing articles are bright, vivid, appealing products that are interesting to look at.
Use this advantage of your product offering, and create unique, illustrative content to post on your social media feed.
Close-up photos of the clothing details, reposts from the happy buyers showing their purchases in daily use, screenshots of the feedback you recently got… All these elements can be used to spice up your news feed.
Don't forget about your in-store blog: it's the perfect place to announce new product arrivals and give interesting style ideas on combining several of your offers into a stunning outfit!
Use videos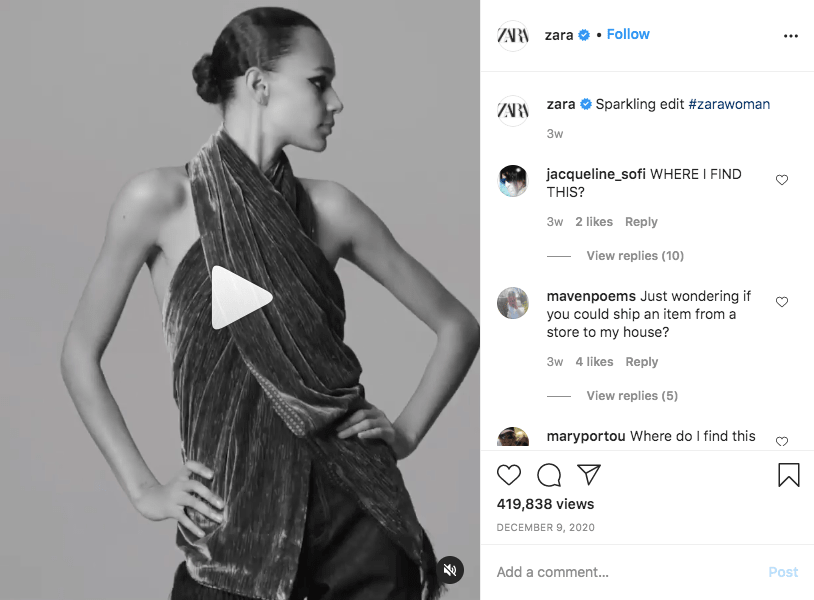 Thanks to product videos, you can show the clothes you sell in the real-life use. It is even possible to demonstrate what they look like on various people with different body shapes.
Don't miss this opportunity to create an outstanding and memorable products presentation! For a detailed guide on making competitive product videos, please, go to this article.
Also, check out these expert tips on growing your YouTube channel. In this article, 3 outstanding bloggers share their secrets of gaining a loyal audience and a huge coverage, so you'd be interested to improve your experience with videos thanks to real-life tips from the professionals!
Try collaborations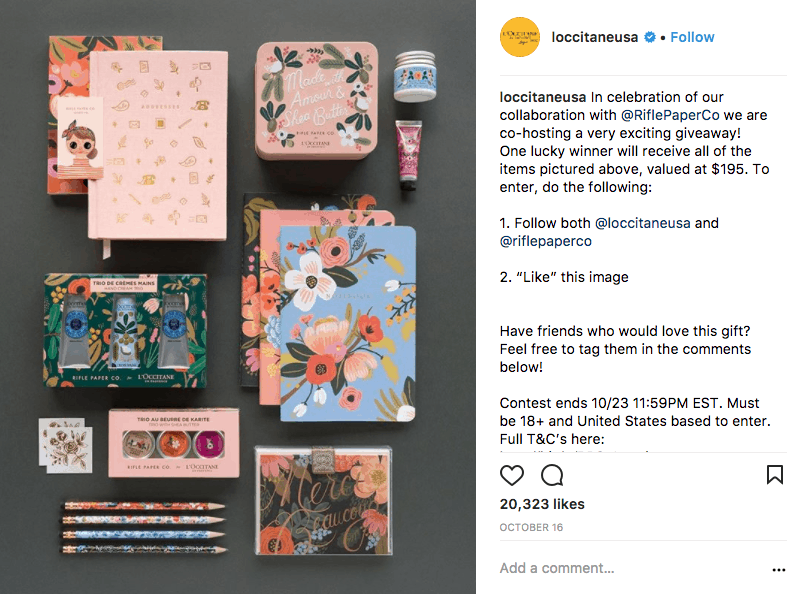 In a way, your clothing store is dedicated to the fashion sphere.
It gives you an amazing chance to get in touch with other representatives of the fashion industry. Think of craft accessories' manufacturers, photographers, makeup and hair artists, and all the kinds of bloggers who are working in the same field as you, but aren't your competitors.
Together, you can try making Instagram giveaways, guest posting, guest featuring, and all sorts of collaborations you can imagine!
The secret here is to start small: obviously, large-scale brands like L'Oreal or Chanel won't be interested in a partnership with a startup business. 🙂 But, a local young fashion blogger or an aspiring photographer might be glad to get an extra media coverage with your help!
That's all! I hope you enjoyed these countless tips on how to dropship apparel profitably, and I'll be glad to know they inspired you to go further with your dropshipping business!