The Top Side Hustles From Home: Ruby's Success With AliDropship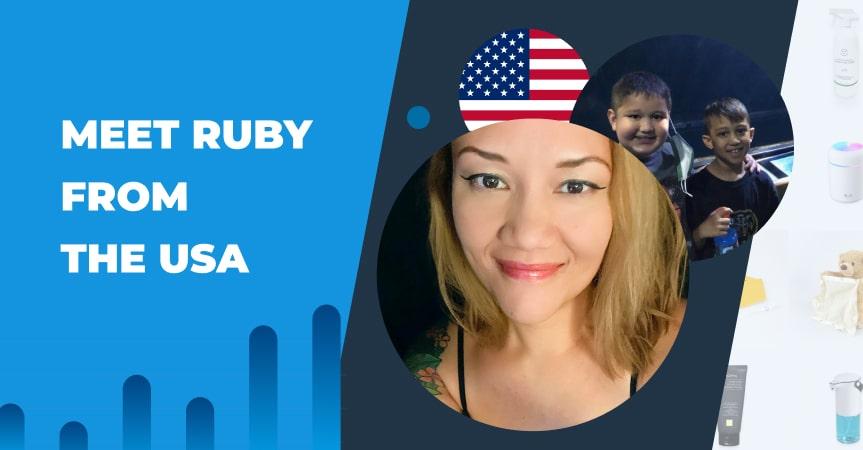 In a world where remote work is becoming the norm, many are searching for the best side hustles from home. What's the dream? Low startup costs and a fast track to profitability. Meet Ruby. She's tapped into a business that fits this dream to a T, thanks to AliDropship!
The appeal of working from the comfort of one's own home has never been higher. People everywhere are looking for ventures that don't break the bank to start but begin generating profits quickly. Sounds too good to be true? Ruby thought so too, until she discovered AliDropship.
This platform is changing the game for online entrepreneurs. But rather than just hearing about it, let's dive into Ruby's experience and see how she turned a side hustle dream into her reality.
Hi, please introduce yourself!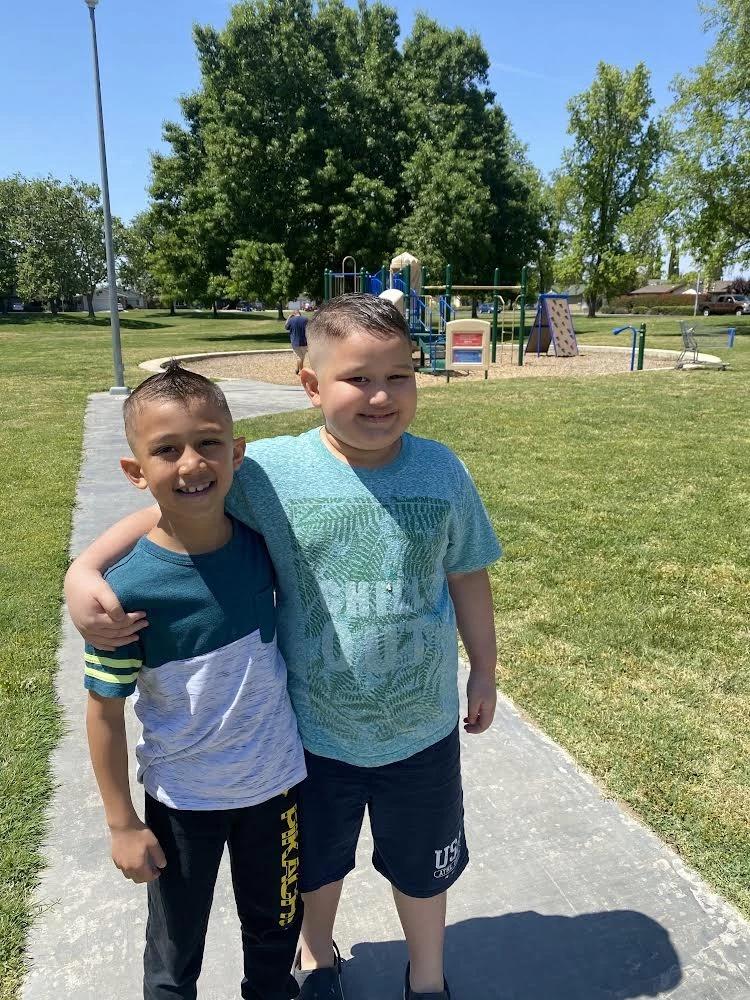 Hello there! I'm Ruby, a proud single mother of twin bundles of joy, and I hail from the picturesque San Francisco Bay Area in Northern California.
With a Bachelor's degree under my belt, I dedicate most of my time as an Admissions Specialist at our local Community College. But outside work? I adore serenading with my favorite songs, diving into tarot readings, and passionately pursuing various side projects to boost my earnings.
Tell us about your journey with AliDropship!
While I was delving into dropshipping opportunities, I stumbled upon an intriguing AliDropship ad offering a $0 online store. I won't lie – it hooked me instantly! And so, I took the plunge.
The results? Immediate success!
I celebrated my initial sales within the very first couple of weeks.
Have you dabbled in other side hustles from home?
Oh, absolutely! I once ventured into the ecommerce world with Shopify. Picture this: a college student trying to navigate the complex world of ecommerce. Overwhelmed might be an understatement! I found myself adrift without much support from Shopify. Fast forward to now, the contrast with AliDropship's stellar support is night and day. My first stint? No sales and a resignation just a month in.
I've also dipped my toes into Print-On-Demand stores, Amazon Merch, Amazon KDP, and even ventured into the realm of YouTube. But the gains I've seen with AliDropship in just a month surpass everything else combined!
What makes AliDropship stand out for you?
The standout feature of AliDropship? The Sellvia integration! Sellvia's California-based fulfillment center is truly a game-changer. Being a frequent online shopper myself, I can't emphasize enough the importance of prompt shipping.
Delivering this efficiency to my customers? Priceless.
Try Sellvia! It's your one way ticket to selling to one of the most lucrative markets in the world!
One of the recurrent gripes I've heard about dropshipping is the dreadfully slow shipping. Having a US-based fulfillment center practically eliminates that issue. At the end of the day, it's about ensuring our customers are thrilled and satisfied.
Sellvia's product range is another gem – from practical items to quirky finds and even eco-friendly options. It resonates with me deeply, especially the sustainability aspect. And there's a silver lining – many of their items aren't even available on Amazon, giving me an edge in the market.
Above all, the camaraderie I've felt with the AliDropship team is unparalleled. I've gained more insights and learned more from them than any other platform I've worked with.
Give us a snapshot of your store's progress!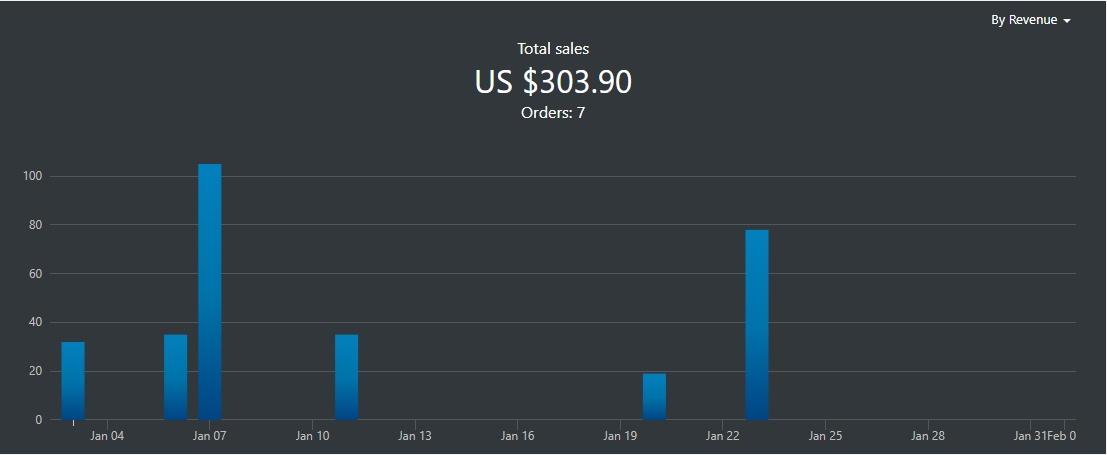 The store has been up and running for just over a month, and guess what? 7 sales in the first four weeks! Given that my prior knowledge in marketing, SEO, and online ads was quite elementary, this is a promising start.
While the total revenue stands at $303 – which might sound modest – I've been juggling this with a full-time job and dedicating only a few hours weekly. Plus, I braved the challenge of launching during Christmas week – likely the least ideal time. Yet, here I am, proof that with AliDropship and Sellvia, even a newbie dedicating part-time hours can make strides. Heading forward, I feel a surge of confidence in my venture.
What's your approach to product selection and promotion?
My store is a melting pot of various niches, giving customers an array of choices. Variety doesn't just spice up advertising; it makes the whole journey intriguing and lively.
I've dipped my toes into Google, Facebook, TikTok, Snapchat, and even Taboola for advertising. Interestingly, it was Google Ads and Snapchat that gave me my first sales wins. While I'm on a tight ad budget, trying out different ad copies across platforms is enlightening. Each ad trial is a learning curve for me.
I've got to hand it to the AliDropship crew – they helped me integrate my social media profiles, from Facebook and Instagram to Twitter and Pinterest. Anyone feeling daunted by the social media maze should seriously consider their Social Media package. To illustrate, before this, I was clueless about Facebook Business Manager. Now? I can queue up posts, address queries, and even automate Messenger responses.
Thanks to AliDropship's rich collection of marketing resources for their product lineup, I'm geared up to keep diversifying my product offerings and maintain a steady presence across all social channels. Engaging with the online community and soaking in genuine feedback is a rewarding experience.
Any roadmap for the store's future?
Although I'm relatively green in this domain, I'm committed to seeing this through for at least a couple of years – and with luck, way more. This venture is more than just business to me; it's a legacy for my boys and a self-investment. It's about patience, unwavering motivation, and giving my all.
Down the line, I aspire to evolve my brand – making it more personalized and resonant. Beyond offering trendy items with brisk shipping, my loftier ambitions involve championing women in business, empowering single moms, minorities, and veterans. I want to be a beacon, showcasing that boundaries are merely illusions.
The buzz about Sellvia mulling over expanding their fulfillment reach is super exciting. The prospect of catering to international markets, like the UK and Canada, is a thrilling opportunity I eagerly await.
How has your life changed since you launched a side hustle with Sellvia?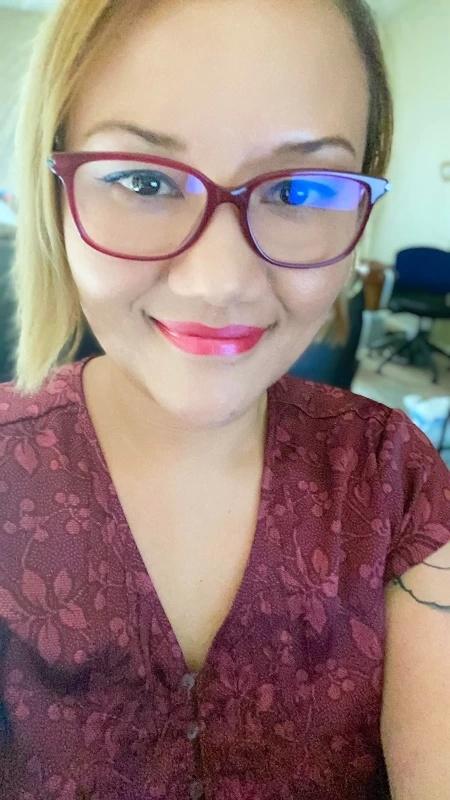 Launching my side hustle with AliDropship's Sellvia? It's given me an entrepreneur's badge that I wear with pride. Sure, it may sound cliché, but earlier, the world of ecommerce felt like an enigma. The steep learning curve had me second-guessing.
Enter AliDropship with their plethora of resources, tools, detailed guides, and even a community of like-minded individuals on Facebook. The success stories I've read are not just heartwarming — they're my daily dose of adrenaline.
But if there's one significant change, it's the example I'm setting for my boys. Their belief in me fuels my determination. I've observed that while my inner circle is incredibly supportive, they're often hesitant to dive into uncharted waters themselves. By embarking on this journey, I aim to be the beacon, showing everyone around me that diving into the ecommerce world isn't as daunting as it seems.
I'm convinced that ecommerce is the future and isn't fading away anytime soon. With the current landscape, why not capitalize on it and add a revenue stream?
Ruby's journey is a testament to the magic that can happen when determination meets opportunity. Here's a woman who, with minimal background and a shoestring budget, has built a thriving online business. If you've been scouring for the best side hustles from home, here's a cue.
You can own a powerful ecommerce tool right now! Familiarize yourself with it and, like Ruby, you might just strike gold. So, is it going to be "someday" or is today the day? The ball's in your court.