How To Sell Products From Home: Starting An Ecommerce Business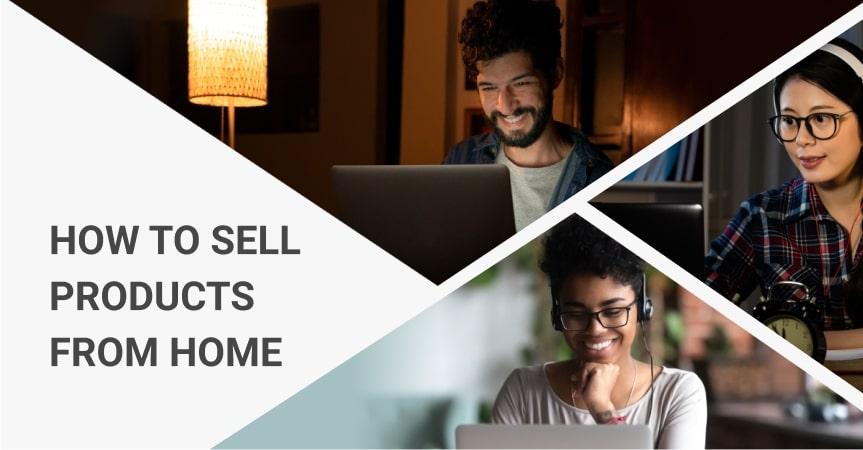 Do you want to start a venture you'll enjoy? Are you ready to become a business owner, acquire new skills, and answer only to yourself? Today we are going to talk about how to sell products from home and start a profitable home-based ecommerce business.
Are you a stay-at-home mom who wants to utilize home business opportunities and make money from home? Or are you a college student who wants to make money on your own? Or are you simply tired of your full-time job and are looking for alternatives?
Starting a home-based business by selling products can be a great way to create a steady source of passive income. It allows you to operate based on your preferences and goals. Working from the comfort of your home, you get all the flexibility and freedom to do whatever you want. It's a dream job for millions of people and many are already making thousands of dollars, benefitting from a full-time work from home job. And you can be among them, while others continue to simply dream of success.
Selling products from home, you need to be aware of all the basic aspects that are required to start such a business. In this article, we will discuss the best ways to start a home-based business, show how to set up a store, and give you some product ideas you can start selling right away.
Getting ready to sell products from home: what you should begin with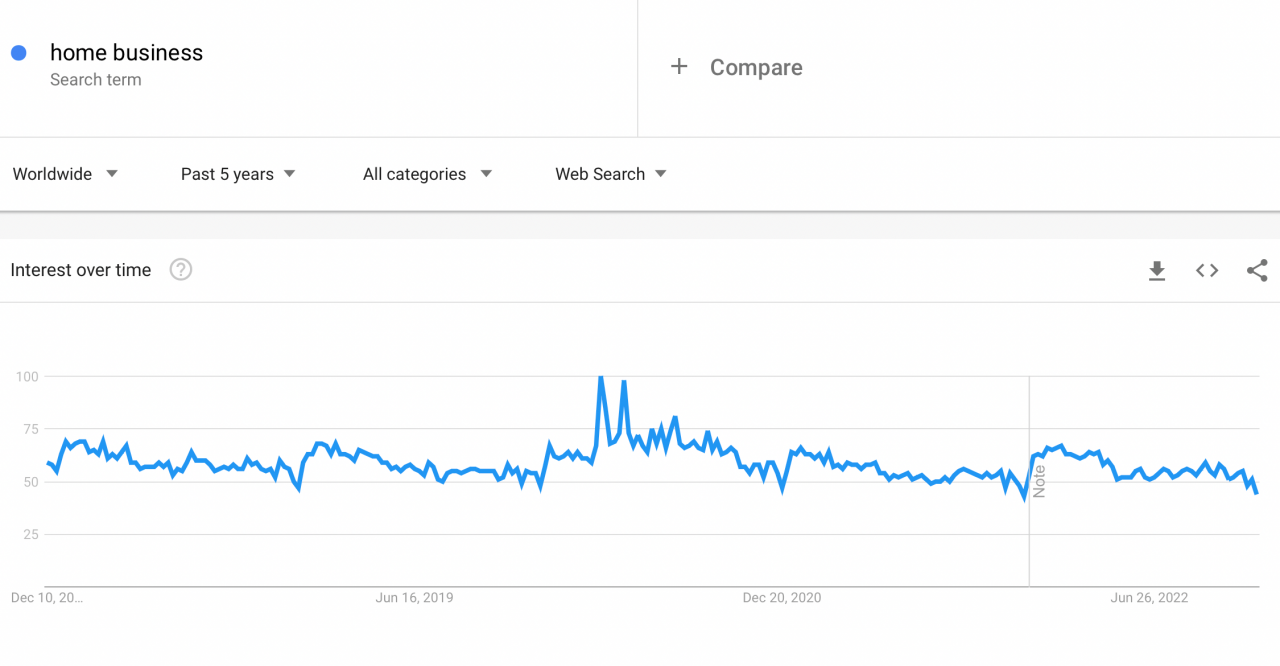 Home-based businesses often start with the owner having a certain interest in a specific area and channeling that interest into an earning business opportunity. The most common way of making money this way is to sell items you are passionate and knowledgeable about.
Let's go into more detail about how to start a small business at home.
One of the first things that come to mind is probably direct selling. There are plenty of direct sales companies and plenty of those who earn money this way. Such companies sell all kinds of goods including personal care products, cosmetics, cookware, beauty products, etc.
However, in this model, one often has to market these products to a narrow circle of friends and acquaintances. So, it's really difficult to reach a wider audience. At the same time, most other business models that let you do that require a considerable start-up budget.
But there's a way to start a legitimate home-based business without paying for the inventory of goods.
Selling products from home can be a pretty convenient way to start a business, as there are almost no start-up costs. Basically, all you need is a little bit of a workspace, a computer, and products you are going to sell.
Here, it's crucial to highlight that you don't necessarily need inventory to launch and run your own business! Specific business models such as the dropshipping one let you sell products online without manufacturing or buying them in advance, which means you don't have to create and manage physical stock.
How to sell products from home with dropshipping
Experienced ecommerce entrepreneurs already know the meaning and benefits of the dropshipping business model.
To keep it simple, imagine you are selling products from home but all the logistics and inventory are managed by someone else for free. You don't even have to touch the goods to sell them! All the packaging and shipping duties (as well as costs) will be handled by your supplier.
Sounds too good to be true? Well, fortunately, there is a time-tested business model built around this idea and proven to be more than reliable. These are the core principles of the so-called dropshipping business model.
Dropshipping means you simply set up your online store, fill it with the information on the products you'd like to sell from home, and transfer the incoming orders to the original product supplier. It's that easy. As we said, your supplier manages the orders and ships them out directly to your customers.
Starting with the essentials, of course, you need an idea. Your business will revolve around your idea of what products you choose to sell, what approach you'd take to market your products, and how you will cater to your audience's needs.
But before we touch on that, let's go step by step on how to start your own work from home business.
So, let's say that you've already thought through what products you are going to sell. But how are you going to sell them? If you want to properly set up your business, you are going to need a platform to showcase your product offers.
There are several ways to establish your platform where you will sell your products. You can try to create your own website, use an already existing marketplace as your platform, or purchase a ready solution.
Getting started with selling products from home
Option #1 Creating your own online store from scratch
Getting into ecommerce has never been as easy as it is now, growing and expanding at an outstanding rate. One of the key aspects of success in any ecommerce business is a distinctive online store.
Long gone is the time where you have to be a technological expert to create a fully functional internet store. Now, anyone who owns a computer can find a guideline or a tutorial on how to create a working website. Speaking of which, let's go into more detail about how to start a website to sell products from your inventory.
Before you start creating your online store selling products from home, you need to select a Domain name. What's a domain name? It's a part of the URL – your online store's address.
Let's take for example /. The domain name is aliexpress-na-russkom.ru. It's what everyone is going to type in the search engines when they will try to find your site on the Internet.
To see how to find and purchase a domain name that represents your business best, kindly go to this article.
After you've successfully registered your domain name, you'll need to purchase hosting for your website. It will function as a server where your store will operate.
Amongst many concerns, one that most online shoppers take to heart is the store's security, or as it's known, the SSL. SSL means Secure Socket Layer – it encrypts the data of your store's visitors.
How do you know if your Internet store is secure? It will have a green or gray padlock next to its URL. To learn more about making your website safe and appealing to customers, kindly go to this article.
Choose the right layout for your online store
Once you're finished setting up your domain name and hosting services, it's time to pick your ecommerce layout. It's rather easy to do, as you simply need to navigate to the marketplace of your website builder and choose the one you like best.
How do you pick the right layout for your online store?
It all depends on what features you want your store to have, how you want your store designed, how you want your visitors to navigate through your site. These are the essential features that need to be carefully thought out to build a unique online store. You are welcome to read more about it in this in-depth article.
Find the right suppliers for your products
To earn money with a dropshipping store, one needs reliable suppliers.
How can you find trusted suppliers ready to provide your business with high-quality products? Well don't you worry about that, we've got you covered. You can try to find them yourself on AliExpress by sorting out the products and carefully evaluating the reviews left by other buyers. Or you can sit back, relax, and use Sellvia – a one-of-a-kind ecommerce solution that will provide you with everything you need to run, start and grow your online store.
By joining Sellvia, you'll get access to features that will help skyrocket your ecommerce business. Sellvia offers bestselling products you can import to your store in a click, lightning-fast delivery across the US, ready-to-go marketing materials, awesome product descriptions, and much more!
Make catchy product pages
Edit the info about the products you are going to sell. It is incredibly important to properly present your products and showcase them in the best way possible. Be sure to try out different combinations of styles to create a unique look for your product pages.
Typically a product page should include:
High-quality images

showcasing your product in the best way possible

Convincing product descriptions

that should be SEO friendly

Positive customer reviews

to convince buyers that you can be trusted
Watch this free dropshipping webinar to see how to make powerful product pages that sell!
Integrate payment gateways
When you finally sort out your product pages and product catalog, remember that you need to set up payment options. Many of the website builders already include various payment options. Among the most common ones are PayPal, Stripe, ApplePay, Amazon Pay, etc.
The more payment gateways are implemented into your store, the more options to finalize an order your potential customers will have.
If you think your store is ready, make sure to preview it and test out all the features to see that everything is looking like you want it and working as it should.
Option #2 Purchasing a ready online store
AliDropship provides you with several options to start your home business. There are three main products that we offer:
If you want a complete store that is made in accordance with your needs and preferences, a Custom store is the best option for you. The AliDropship team devotes their time to the most important aspects of any ecommerce business that will play a crucial part in your ecommerce endeavor. We are talking about niche research, a unique design, domain name, creating and establishing social media accounts, implementing widely used payment gateways, and much, much more.
By purchasing a pre-built Premium Dropshipping Store, you receive a copy of a successful dropshipping store that has been created by our ecommerce experts. Furthermore, for an additional payment, you get complete guideline packages of the store's installation, promotion, and lists of trending products to sell, as well as reliable suppliers. This is a great and cost-effective option for people looking to launch an ecommerce business and start selling products right here, right now.
By the way, have you heard about the new Premium Store that makes over $500,000 a year? You can get the same exact store at an affordable price and start counting your profits! Don't believe us? Look at these two moms who made it work. And you can too!
AliDropship offers a business opportunity for anyone that allows them to sell products from home and start making money right off the bat.
Selling products from home: promoting your business
It is really hard to deny the importance of advertising and promotions. How will people know about your store? If you want people to buy your products, you need to reach them first. How can you accomplish this?
You can attract potential customers by providing them with relevant content they will interact with and enjoy. It can be some articles, tips, or insightful information. Test out different variations to see what will work with your customer audience.
Search engine optimization
If you want to create a way for people to find you and create a source of organic traffic, you need to ensure that your online store is SEO-friendly. Everything from product descriptions to titles has to be optimized to meet Google requirements.
People tend to spend a lot of time on their social media accounts, so it can be a great platform for advertisements and promotions. You can easily determine peoples' interests and target them without any problems.
Need expert assistance to promote your online business like a professional digital marketer? Choose from this wide range of marketing services and make your venture perform to its best!
The best products to sell from home: top ideas and selections
If you're unsure what products to sell from home, you no longer have to worry about that. We have spent countless hours researching various niches and product categories for you to find everything you might ever need.
Now, let's see the top ideas to sell products from home:
Hype and trendy products
The Most Profitable Niches For Your Dropshipping Store: 2020 Edition
130+ Trending Products To Sell: 8 Most Profitable Niches
Trendy And Timeless Dropshipping Niche Ideas For Your Online Store
50 Niche Products To Sell In Your Dropshipping Store In 2020
145 Best Things To Sell In Your Online Store At All Times
10 Most Profitable Niches With Low Competition
Tech items
Clothes
Fashion accessories & lifestyle products
Hobbies
Health & self-care
Children products
Low-cost items
High profit margin products for $3 or less
Still not enough? Check a few MORE guidelines and lists of other popular items that can turn out to be profitable for you!
Product choice guidelines
Premium Products: Your WEEKLY Source Of The Hottest Items – And Ads That Sell!
Worst And Best Products To Dropship: How To Pick Items For Dropshipping Store
Looking For A Free Profitable Niches List? This Is Where You Can Find It!
How To Find Winning Products For Your Store With The Help Of Bestsellers Insight
Hopefully, after reading this article you have a better understanding of how to sell products from home! Remember to stay focused and head steadily to your goal of becoming a successful entrepreneur with a blossoming business. Keep up with our blog for the latest insightful ideas and helpful information. We wish you the best of luck with your future endeavors!